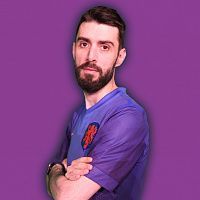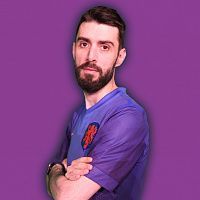 Languages:
Russian, English
Education:
Yerevan State Institute of Theatre and Cinematography
Registration Date:
09/28/2018
Expand
Collapse
About me:
— 2005-2009: Yerevan State Institute of Theatre and Cinematography;
— 2006-2013: Russian Drama Theater;
— 2011-2015: Fonbet Betting Company;
— 2015-2017: 888.ru Betting Company.
— 06.2018-present: Metaratings.ru
I was born in Yerevan in a family of physicists and mathematicians. Since childhood, I have followed almost all sports events. I played basketball, volleyball, table tennis. In my early childhood, I dreamed of becoming a traveler, and at a more mature age, I dreamed of being a sports commentator.

My love for literature took me to the institute of theater, but later I gave it up and went to work in the near-sports (bookmaking) industry. My knowledge of sports directly influenced my choice and helped me to quickly integrate into the work process. I also have a genetic inclination to mathematics.
I worked in the field of betting and gambling in Russia for many years. Quickly understood the nuances of administration and climbed the managerial career ladder.
I used to run betting shops of the leading gambling brands in Moscow, I also managed a VIP club and engaged new clients.
I believe that in sports betting the important things are stats, psychology, and financial literacy. Their absence can be compensated only by pure luck, but I haven't met such fortunate bettors in my ten years of experience in gambling.
I joined the Metaratings project when it was still in its conception stage, and I am one of the first members of the team. I do comparative and analytical reports on betting companies, I launch useful services for readers and bookmakers, I edit texts on betting theory and the structure and operation of the betting business. I am very happy to work in such an awesome company of professionals.