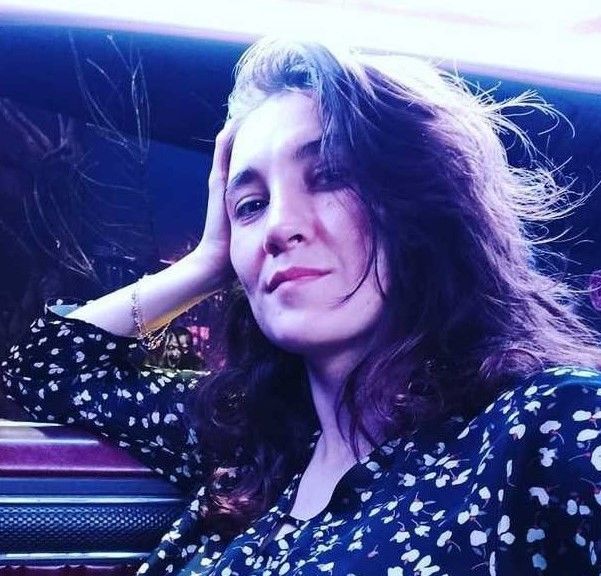 All the participants in the ESL One Stockholm Dota Major 2022 which will take place from May 12 to 22 have become known. Before the start of the tournament, Valve decided to release a small patch — 7.31c. Both professional players and common pubers had long complained about some imbalanced abilities, and the developers fixed them. Neutral creeps and too strong heroes also underwent changes. Thanks to that, the major meta should become fresher. At least, that's what Valve intended to do. Most of the changes made by the developers won't influence anything, as they are small and specific. Read how patch 7.31c looks like and what will the updates change in the game in the material of Cybersport.Metaratings.ru.
Bet on ESL One Stockholm Dota Major 2022
Harpy Scout and Dark Troll Summoner were nerfed
Several months ago, a large Dota 2 patch 7.31 was released. Its main feature was the buff of the neutral creeps. They were all given unique abilities: some got powerful spells and some received quite weak ones. Two creeps got very strong abilities and became imbalanced because of that. All players began to control these creeps and gain a huge advantage in the game. We are talking about Harpy Scout and Dark Troll Summoner.
Harpy Scout started to function as a ward, as it got a Take Off ability. It granted flying movement and 1800 vision both in the afternoon and at night. It gave a huge advantage to a team that managed to subdue Harpy Scout. This creep suddenly became the strongest in the game. Players complained about Harpy for a long time, and the developers decided to fix it a little. In patch 7.31c, Harpy's Vision was reduced to 1200 in the afternoon and 800 at night. That is, it declined almost twice. At the same time, Take Off max mana cost per second was increased from 2.5% to 4%. These changes weakened Harpy Scout, as now it won't give such a vision advantage. However, the creep is still very strong, so players will continue to control it.
Dark Troll Summoner got the ability to stack summoned Skeleton Warriors in patch 7.31. It led to one more imbalanced strategy: Enchantress took Dark Troll Summoner on the 2nd-3rd minute, stacked a pile of skeletons, and destroyed the tower on the 5th minute with these creeps. In patch 7.31c, Raise Dead cooldown was increased from 18 to 20, while Raise Dead duration was decreased from 40 to 35. The Skeleton Warriors used to have 1 Armor and now it is a zero instead. Dark Troll Summoner was obviously fixed, but it is yet unclear to what extent. This has to be checked during a game.
Bet on ESL One Stockholm Dota Major 2022
Which heroes were buffed?
Valve decided to buff some "dead" heroes which aren't used anywhere before the beginning of the Major. It is a logical decision that may increase the number of various heroes at the tournament. The trouble is that these characters are few. Only three heroes got a buff. But it doesn't necessarily mean they will now be used.
Lycan's Base Attack Speed was increased from 100 to 110. Aghanim's Shard upgrade increased attack damage from 35-38 to 38-40, and Summon Wolves attack damage was increased from 17-20/23-26/29-32/35-38 to 20-23/26-29/32-34/38-40. Thanks to that, Lycan became stronger at the beginning of the game.
Slark's Dark Pact ability was also changed. Outgoing Damage was rescaled from 75/150/225/300 to 90/160/230/300, while Mana Cost was reduced from 75 to 65. With these changes, playing on Slark and farming became much more comfortable, but it is unlikely to return the hero to meta.
Spectre dropped out of the game a long time ago and can't get back. The developers decided to help it and made the character stronger on the first levels. Its Base HP regen was increased from 1.5 to 2.0, and Base Agility — from 23 to 25. The Dispersion ability was also fixed. Radius thresholds were increased from 300-700 to 400-800.
Bet on ESL One Stockholm Dota Major 2022
Which heroes were nerfed?
Besides strong neutral creeps, there are strong characters that are picked in almost every match. Before the start of the Major, the developers decided to nerf them to give other heroes a chance to prove themselves.
Pugna's two abilities were nerfed. Cast range of Decrepify was reduced from 400/500/600/700 to 400/475/550/625, and the Cooldown was increased from 15/12/9/6 to 16/13/10/7 seconds. The radius of the Nether Ward was reduced from 1600 to 1400. The Level 20 Decrepify Duration talent was also reduced from +1.5s to +1s.
Tiny is considered one of the strongest patch heroes, therefore, several of its abilities and talents were reduced. His Tree Grab damage to buildings was decreased from 55/70/85/100% to 40/55/70/85%. Grow damage multiplier was reduced from 40/45/50% to 20/30/40%. But Slow now also applies to Tree Volley damage. Moreover, Level 15 talent from +40% Grow Damage with Tree was replaced with +10% Status Resistance. And Level 20 talent from +15% Status Resistance was changed to +40% Grow Damage with Tree.
Death Prophet's ultimate was significantly nerfed. Now Exorcism does only 50% damage to buildings. And Spirit Siphon base health drain per second was reduced from 16 to 10/12/14/16. At the same time, Shard fear duration was decreased from 2s to 1.5s.
Primal Beast wasn't added to Captains Mode, therefore, we won't see it at the major. But this character is so strong in matchmaking that the developers decided to nerf it (as they say, for company). Now Onslaught has a sound audible through Fog of War. Uproar attack damage per stack was decreased from 15/25/35/45 to 10/20/30/40, move speed slow per stack was reduced from 10% to 8%, and damage threshold was increased from 35 to 50. Trample base damage was changed from 20/35/50/65 to 12/28/44/60, while Attack Damage Percentage was reduced from 40% to 35%. Level 20 talent Trample Attack Damage Percentage bonus was decreased from +30% to +25%. But Rock Throw shard damage was increased from 275 to 300.
Bet on ESL One Stockholm Dota Major 2022
Item updates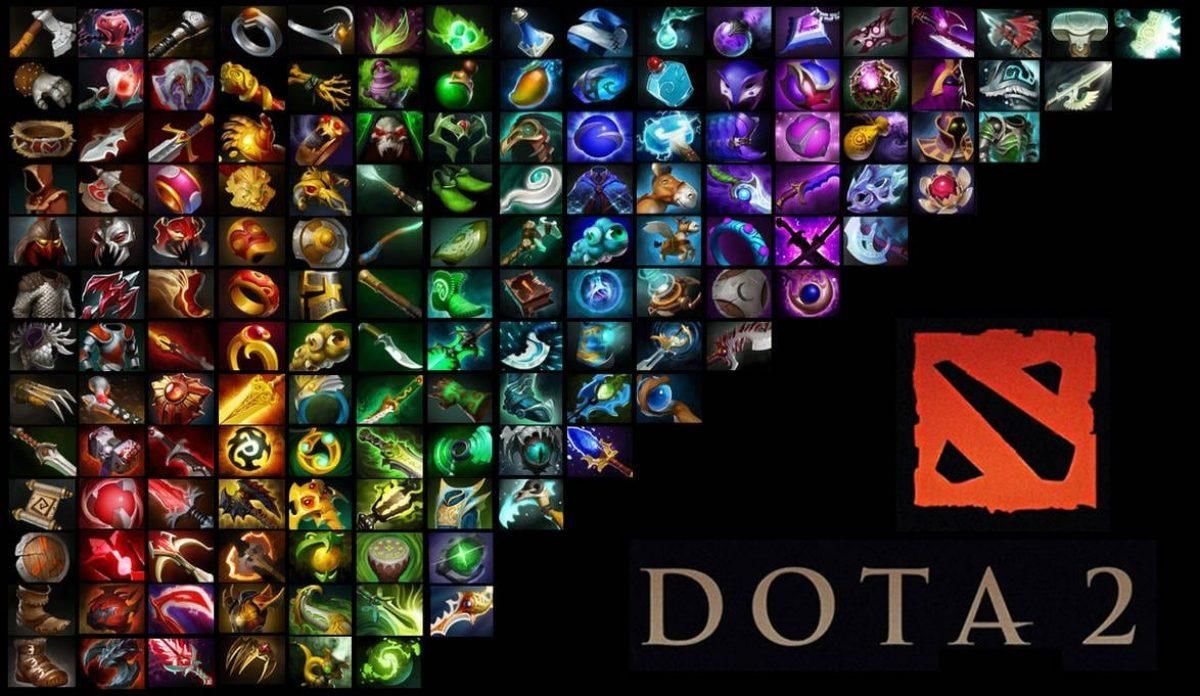 Patch 7.31c focused on heroes and neutral creeps, but some items also underwent changes. Some became a bit weaker, while others became much stronger. There are almost no big changes.
DESOLATOR — Soul Stealer max stacks was reduced from 25 to 20;
EYE OF SKADI — Movement/Attack Speed slow against melee heroes was rescaled from 25%/25 to 20%/30, and Movement/Attack Speed slow against ranged heroes was rescaled from 50%/50 to 40%/60;
SPIRIT VESSEL — recipe cost was increased from 1000 to 1100;
SATANIC — attack damage bonus was reduced from 45 to 38;
URN OF SHADOWS — recipe cost was increased from 335 to 375;
VLADMIR'S OFFERING — recipe cost was reduced from 400 to 250;
HELM OF THE OVERLORD — bonus lifesteal was increased from 15% to 18%, and mana regen was increased from 1.75 to 2.
WRAITH PACT which no one buys now underwent big changes. Aura radius was increased from 900 to 1200, bonus lifesteal was increased from 15% to 18%, and mana regen was increased from 1.75 to 2. Moreover, Wraith's Reprisal Damage Reduction was increased from 25% to 30%, and DPS was increased from 25 to 30. Now casting this ability deletes any previous totems spawned by it previously.
Bet on ESL One Stockholm Dota Major 2022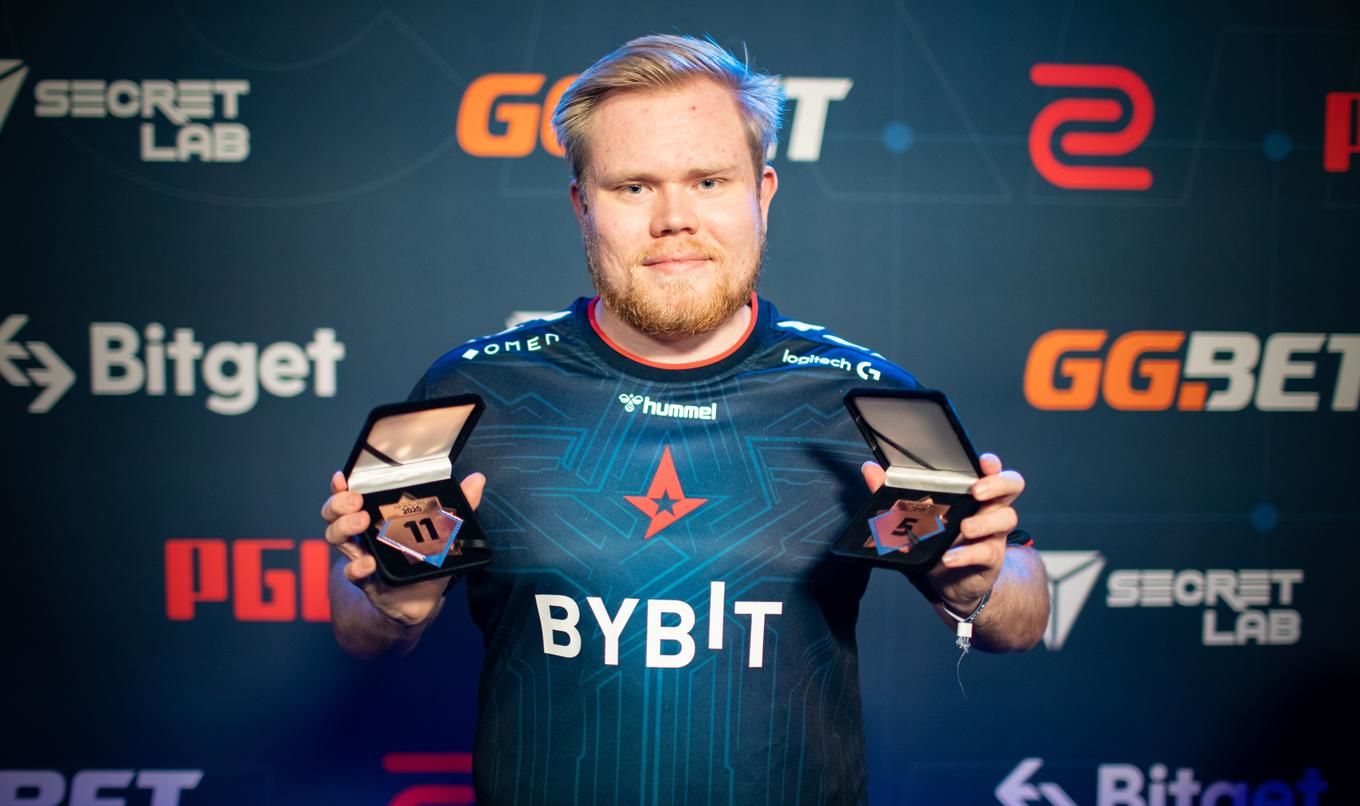 Emil "Magisk" Reif became the 14th MVP of the Major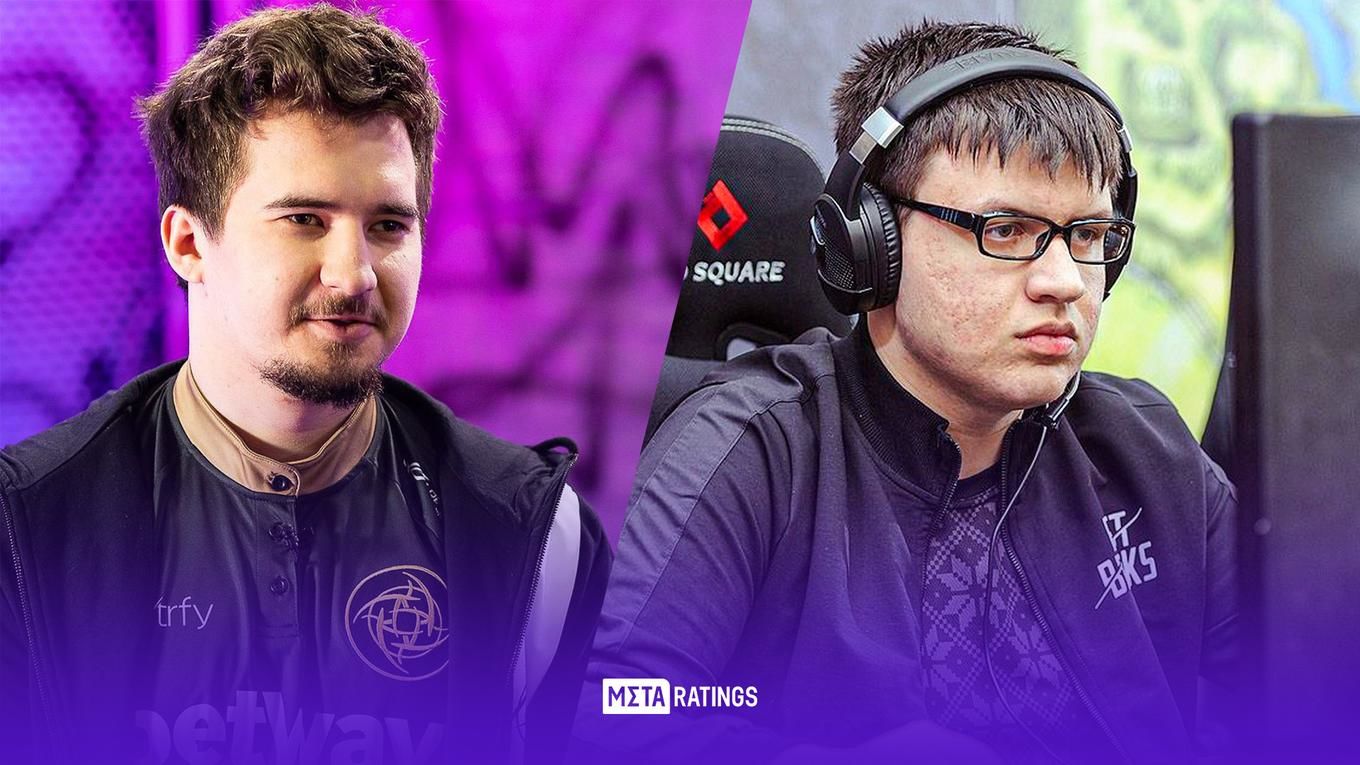 Results of CIS Spring DPC Season: Daxak and Petushara Go to the Major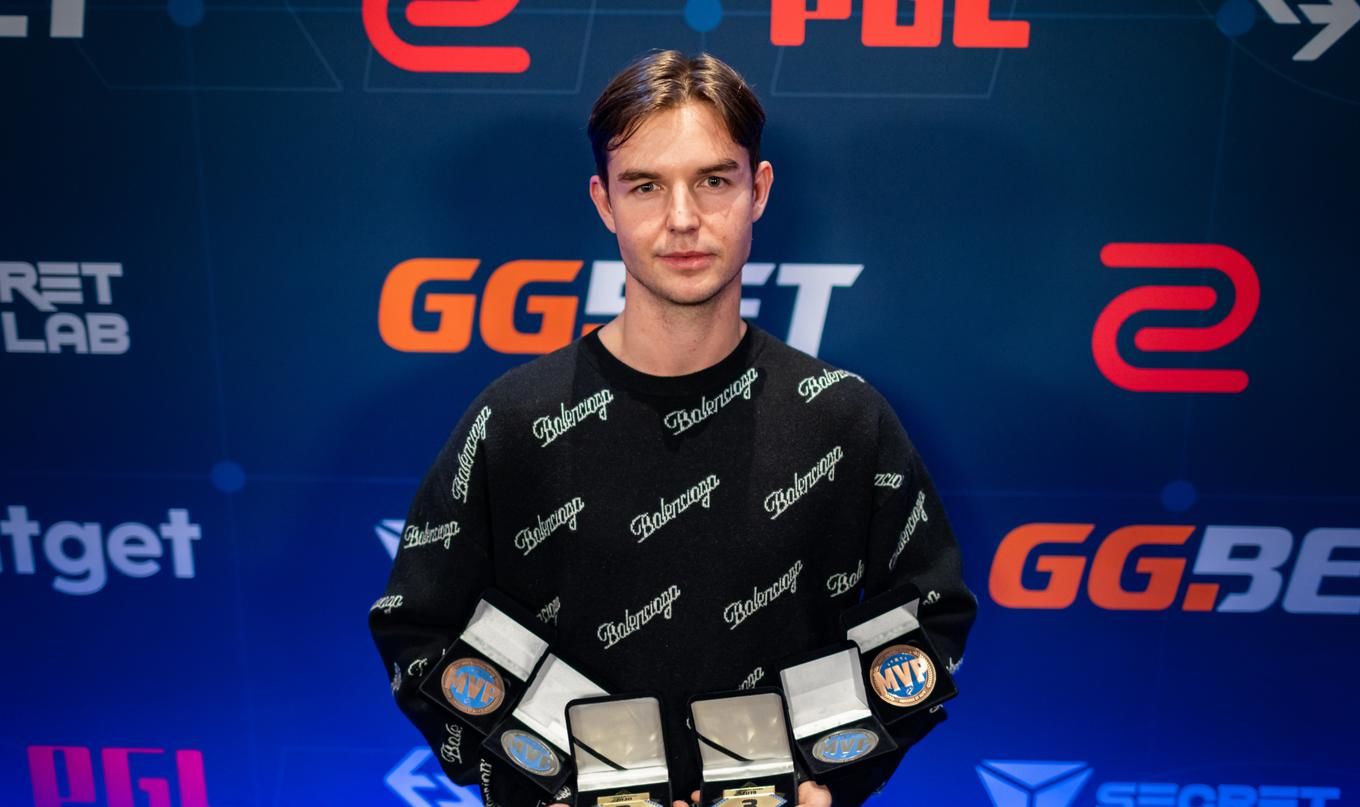 Nicolai "dev1ce" Reedtz, the 13th and 15th MVP of the Major