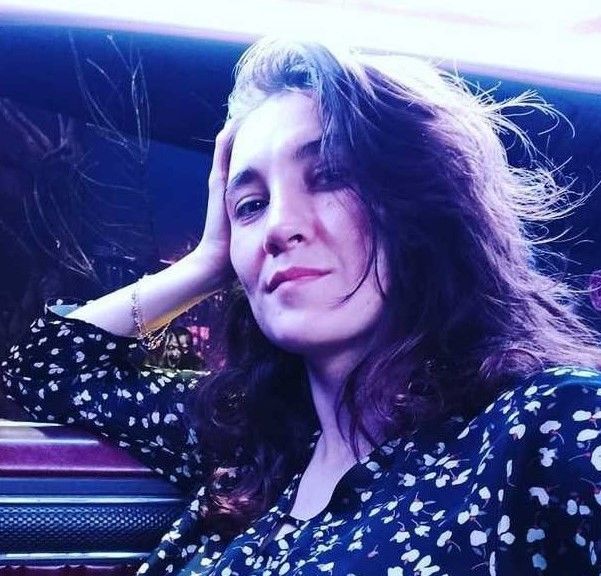 The second Dota Pro Circuit 2021/22 cycle has finished with a Stockholm major. The third cycle will start very soon, and the roster lock will be on May 29. It means that all teams can change their roster before this date and not lose their coveted DPC points. There will be no such opportunity after May 30. Therefore, all the necessary replacements will be made by the end of the week, and we will know the new team rosters. Read what are the most expected replacements before the DPC summer season and how they can influence the Dota 2 esports arena in the material of Cybersport.Metaratings.ru.

Bet on Dota Pro Circuit 2021/22 with 1xBet
The main "Bear" returns to Virtus.pro
Virtus.pro is currently in limbo, and its fate remains questionable. The "Bears" failed during the DPC spring season for the CIS and didn't get to the ESL One Stockholm Dota Major 2022, although they were worthy of it. Ivan "Pure" Moskalenko was the one to blame, as he painted a symbol similar to the letter Z on a minimap during one of the matches. Virtus.pro was disqualified because of that, and Pure was eliminated. In a couple of days, Sergey Glamazda stepped down as CEO of Virtus.pro, and the new managers kicked out the coach, Anatoly "boolk" Ivanov.

When boolk joined us back in August of the last year, we had high expectations. 5-6th place at The International 2021 wasn't a failure by any means, but the team's results have been declining and disappointing ever since. A Virtus.pro coach has a wide range of responsibilities, including new players integration, building training routine, as well as in-game drafting. Even considering tough circumstances after TI, there weren't many noticeable highlights in those particular lines of work. Lack of prospects for improvements led us to decision to part ways with boolk.

Virtus.pro
As a result, the Dota 2 team has no carry, coach, and CEO. This is not the best scenario for the professional first-division roster. But the "Bears" may still fix everything, take a good carry, and qualify for the major. The main contender is Roman "RAMZES666" Kushnarev who has recently left CIS Rejects. There were rumors that RAMZES666 should have joined Virtus.pro much earlier, even before the DPC spring roster, but the parties couldn't agree on terms.
The current roster plays quite decently, especially gpk and DM, but lacks a strong leader. Danil "gpk" Skutin is technically the one, but frankly speaking, he is not suitable for such a role. And RAMZES666 has always had the makings of a captain, that's why he may show his best performance in the new roster. Moreover, Roman is in a good shape, and Virtus.pro will have all the chances to make it to The International 11 through regional qualifiers. The supports can be left in the team, but they can be easily replaced if necessary. The main thing is to keep the team's core.

Bet on Dota Pro Circuit 2021/22 with 1xBet
CIS Rejects now has a new roster
The CIS Rejects team has undergone tremendous changes. We cannot say that the whole world is following the team, but the situation is quite ambiguous. After the failure at the regional qualifiers, four players left the team. Only middle player Gleb "depressed kid" Zyryanov stayed there, and the new roster will be built around him.
This decision was surprisingly made by the team's manager Gleb "cenra" Antokhin. No one has heard about him before. It turns out that the slot in the first division of the CIS belongs to him, and not RAMZES666, RodjER, or fng, who are still prominent esports personalities. However, since no one has expressed any complaints, everyone is satisfied with the situation. Perhaps, the guys had some agreement. Anyway, it will be interesting to see what kind of roster will be built around depressed kid.

Sometimes people leave their team: they part ways, someone doesn't fit, someone loses faith, and so on. Sometimes teams disband. I won't speak about the reasons for our disbandment, as this is our business. Only depressed kid and I stay on the team. Now I will handle all the organizational aspects of the roster. I will do it around depressed kid because I see great potential in him. The tag of CIS Rejects will look different. I am dealing with sponsors and so on and also managing a rebranding, and it's pretty hard for me. Wait for the renewed roster, I will do everything before the roster lock. Please support your team and don't turn your back on it if your favorite player leaves it. I hope the future roster will delight us with victories and good play.

Gleb "cenra" Antokhin
Bet on Dota Pro Circuit 2021/22 with 1xBet
Team Secret took half-measures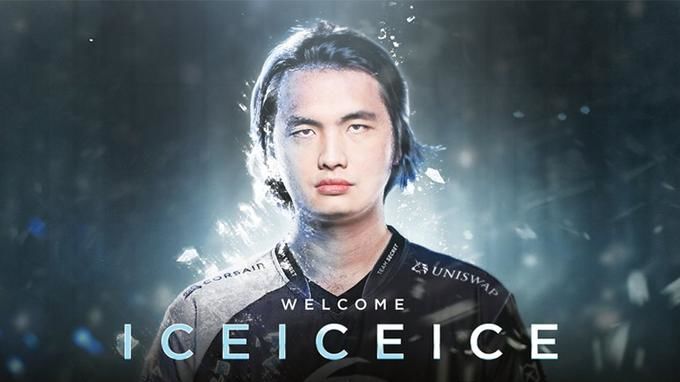 Team Secret failed the first two seasons of the Dota Pro Circuit 2021/22 and now has almost no chances to get to the major via direct invite. Therefore, the team has to form a strong roster that will be able to compete with other teams during the regional qualifiers for a slot at The International 11. But Clement "Puppey" Ivanov's opinion on which roster can be considered strong has completely changed this year.
Syed Sumail "SumaiL" Hassan has left Team Secret, as we expected. Two iconic players apparently couldn't get along with each other. After that, Michał "Nisha" Jankowski started to play as a mid again, and Remco "Crystallis" Arets who had played for Entity joined the team as a carry. This replacement is not a hype, but it's logical: replacing an "old man" with a promising young player is justifiable. But the fans waited for another replacement.
SumaiL played decently during the regional championship, while the team's offlaner, Daryl Koh "iceiceice" Pei Xiang, failed almost every game. It looked like he was in charge of all the team's bad results. Either Puppey doesn't think so or there are no decent "threes" among the free players now since iceiceice has remained on the roster. It's hard to imagine that the team can achieve much success with him. However, Team Secret still has time to kick iceiceice, as the roster lock will be only on May 29.

Bet on Dota Pro Circuit 2021/22 with 1xBet
Entity is looking for a new carry
Entity played well at the DPC spring season and even managed to keep its position in the first division. But now the best player, Remco "Crystallis" Arets, left the team. So, Entity needs a new carry, but they will hardly be as good and lead the team to victory, as Crystallis did. Therefore, we can predict that the team will perform poorly during the DPC summer season and fall into the second division. It's difficult to imagine a person who could prevent such an outcome. However, Entity is to have many candidates, as everyone wants to play in Europe's first division.

Only four Nigma Galaxy players stayed on the team
Nigma Galaxy is the main disappointment of the last DPC season. The team lost six consecutive matches and fell into the first division. Igor "iLTW" Filatov was kicked out of the team, and now there are only four players. It's hard to imagine that any of them will leave the team, as they have been together for a long time. To be honest, Kuro "KuroKy" Salehi Takhasomi should better retire or become a coach, as his play has not been so good recently. However, the legendary captain will hardly leave the roster till the end of the year, that's why Nigma Galaxy still needs a carry or a middle player. It depends on Amer "Miracle-" Al-Barkawi.
Nigma Galaxy has a huge selection of players who would like to play in these positions. Apart from second-division players and pubers, Syed Sumail "SumaiL" Hassan, Danil "gpk" Skutin, Roman "rmN-" Paley, or Vladimir "No[o]ne" Minenko may join the team. However, it won't help the team play better, as Nigma Galaxy's poor performance was not only because of iLTW. This roster has been around for too long, and it's time for big changes.

Honestly speaking, I feel like lower games are hard for iLTW because Kuro f*cks up on lanes a lot. For me, when a player is not on par with the meta when he doesn't work hard, you see it in the lan stage most of the time. For pros at least. Because lanes are about the small things and how well you know them, how much you play, honestly. All the items you buy, the timing on the lane, and bla-bla-bla. It seems to me that iLTW knows all this and often plays well on the track, but KuroKy does not, which puts iLTW at a disadvantage.

Sébastien "Ceb" Debs
Bet on Dota Pro Circuit 2021/22 with 1xBet
Evil Geniuses need a leader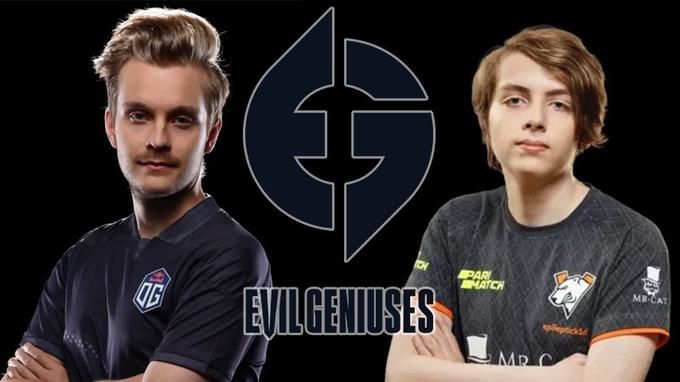 Evil Geniuses demonstrated an excellent game during the regular championship by taking first place. However, they completely failed at the ESL One Stockholm Dota Major 2022, having taken 13th-14th place (the last one) at the tournament. Rumors began to circulate that Jesse "JerAx" Vainikka would leave the roster, and a week later, those rumors were confirmed. We cannot say that JerAx was the only problem of Evil Geniuses, but he didn't show his best side either. So, this decision is only natural.

I would like to take this moment to thank Evil Geniuses for their support throughout the two tours I got to play with the team. We went through a lot of hardships, but in the end, it wasn't enough. I appreciate all the time we got to spend together with Abed, Cr1t, Arteezy, Nightfall, and BuLba. They taught me lessons about life that I won't forget. I'm grateful that I got to play by your side. I wish you all the best moving forward.

Jesse "JerAx" Vainikka
Besides JerAx, several other players for Evil Geniuses are asking for being kicked. But now when all the rosters are staffed, it will be difficult to find a replacement. That's why there will hardly be any other lineup changes. Andreas Franck "Cr1t-" Nielsen can play in fourth and fifth positions. That means many can join Evil Geniuses.

Adrian "Fata" Trinks is the most obvious option, but he has already found a new team. Though he could have looked great in EG. Evil Geniuses may also be interested in Vitalie "Save-" Melnic, who has been an inactive player of Virtus.pro since the beginning of the year. He has proved he is a top-echelon player and can achieve great results in the professional arena. Besides, Vitalie has a synergy with Egor "Nightfall" Grigorenko and can put in a good word for him. If this is not enough, Evil Geniuses will most likely hire some tier-2 support or puber, but they will hardly influence the game. As they said, the team needs a leader.

We made a mistake when we hired JerAx because he had a new role. Our team was constantly missing something, but nobody understood. We had to understand what we had in the last team and make sure we put together a full team now. That is why we did not succeed with this selection. I don't really have anything else to say because this major was terrible for all of us. We need someone to become a real captain. And among our players, there is no such person now. And that, in my opinion, is the biggest problem.

Andreas Franck "Cr1t-" Nielsen
Bet on Dota Pro Circuit 2021/22 with 1xBet
Quincy Crew has big replacements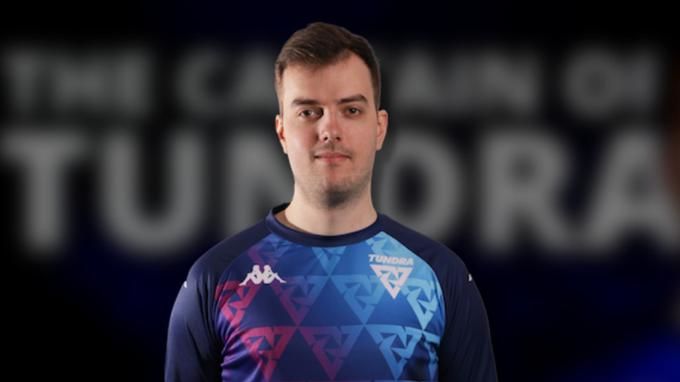 Quincy Crew took third place during the Dota Pro Circuit 2021/22 spring season and didn't participate in the ESL One Stockholm Dota Major 2022 because of that. It became obvious that the team would undergo serious changes, as this is how Quincy Crew tries to resolve emerging issues. So far, however, this strategy has not yielded meaningful results.
The Quincy Crew lineup always has two players: Yawar "YawaR" Hassan and Quinn "Quinn" Callahan, and changes other ones like socks. This is what happened this time. Maurice "KheZu" Gutmann, Milan "MiLAN" Kozomara, and Remus "ponlo" Goh Zhi Xian left the team. They were replaced by Rodrigo "LESLÃO" Santos, Arif "MSS" Anwar, and legendary Adrian "Fata" Trinks who had been a captain for Tundra Esports.
Frankly speaking, the current roster looks much stronger than the previous one, at least because of Fata. After his long Dota 2 career, he earned a reputation as an experienced captain, a strong leader, and a good strategist. If he uses all his potential in Quincy Crew, the team may shine bright. All he needs is the trust of his teammates.

A legend joined Invictus Gaming
Invictus Gaming was really cool last season. The team became a champion of the Singaporean major and took fourth place at The International 10, but its results worsened dramatically in 2022. During the DPC winter season, Invictus Gaming fell into the second division, and in the DPC spring season, it took only third place and thus, didn't return to the first division. The team will play in the second league for a season and try to get to the major through qualifiers.
By the middle of May, one of the best players in the world, Xu "fy" Linsen, joined Invictus Gaming. He had been inactive after TI10. IG will try to get to the top again with him. The club management's announcement said that fy came as a free agent. The team is highly likely to perform with a six-member lineup, and fy will share the fourth position with Pan "Fade" Yi. Both players are currently on the roster, but we don't know how they will play.

Bet on Dota Pro Circuit 2021/22 with 1xBet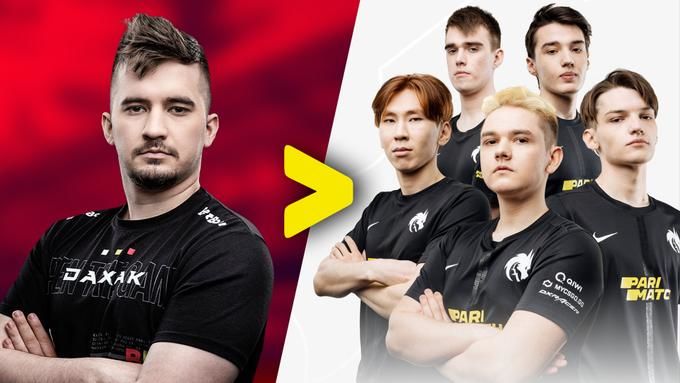 There's a new leader in the CIS. How did their teams perform at ESL One Stockholm Dota Major 2022?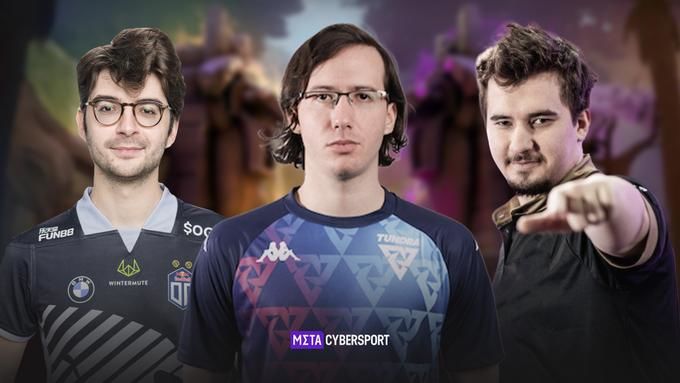 The announcement of the upper bracket of the ESL One Stockholm Dota Major 2022 playoff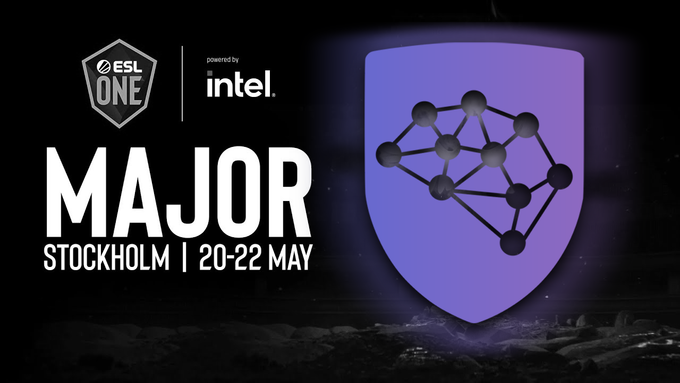 Mind Games disqualified from ESL One Stockholm 2022 due to visa problems