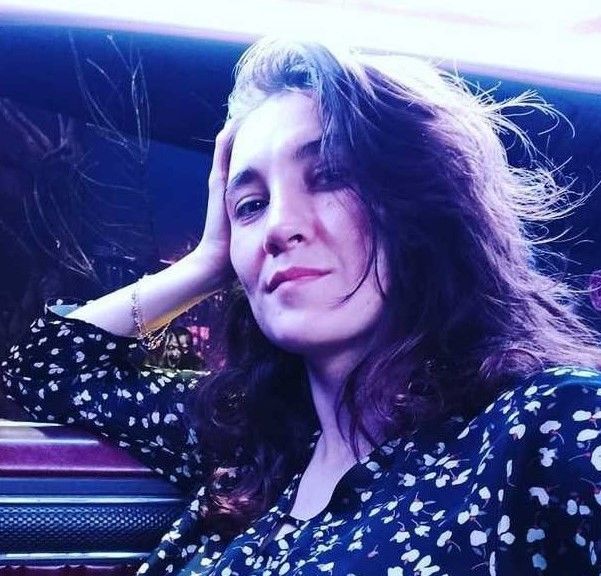 Today we are going to talk about the most attractive female representatives of the martial arts world once more. In this MMA.Metaratings.ru piece, we'll cover UFC fighter Amanda Ribas, who has powerful fighting skills and a sweet smile.

Bet on UFC with 1xBet
Amanda Ribas was born on August 26, 1993, in Vargine, Brazil. The girl's father is a true Brazilian legend in the world of martial arts. Marcelo Ribas owned his own gym where he taught Judo, Muay Thai and Jiu-Jitsu.

Amanda began practicing martial arts under her father's guidance from a very young age. Over time, she began to make serious headway and even made it to the Brazilian youth judo team. But Ribas was not able to achieve real success, as she got her knee injured and had to leave the sport. As it turned out, it was only temporary.

After recovering from her injury, Amanda tried to find herself. Ribas had planned to switch into dancing, but her thirst for battles took over. Upon returning to the gym, Amanda saw that many people she knew decided to turn to mixed martial arts. Amanda got interested in MMA and started training.

Ribas' career in mixed martial arts developed quite rapidly. In July 2014, Amanda won the IMMAF World Amateur Championship in the women's flyweight division. A month later, the girl made her professional debut. At the Pentagon Combat 19 tournament, Ribas defeated Jessica Almeida by technical knockout in the 42nd second of the bout.

On July 4, 2015, Amanda defeated Tania Pereda by rear naked choke at Jungle Fight 79 to win the vacant women's strawweight title. But Ribas didn't hold the title for long. In November, she was knocked out by Polyana Viana at the Jungle Fight 83 event.

Bet on UFC with 1xBet
On May 21, 2016, Ribas won another championship title. At the Max Fight 18 tournament, Amanda defeated Jennifer Gonzalez Araneda by technical knockout. With a 6-1 record, the Brazilian signed with the UFC.

The girl's career seemed to go uphill at a rapid pace. Amanda signed with the best league in the world and was scheduled to debut by fighting Juliana Lima at The Ultimate Fighter: Redemption on July 7, 2017. But Ribas' doping test revealed ostarine, and the girl was disqualified for two years. Amanda insisted she didn't use any banned substances and the investigation confirmed her story, even though it took a very long time. It turned out that the substance had entered the athlete's system through a contaminated dietary supplement.

On June 29, 2019, Ribas finally made her UFC debut. At the UFC on ESPN 3 tournament, Amanda defeated Emily Whitmire by submission. This was followed by victories over Mackenzie Dern, Randa Markos, and Paige VanZant. Ribas then stumbled in a fight with Marina Rodriguez, losing by TKO at UFC 257 in January 2021. But Amanda was quickly able to close out the loss. In October 2021, Ribas defeated Virna Jandiroba by decision. Ribas is currently ranked eighth in the UFC women's strawweight division.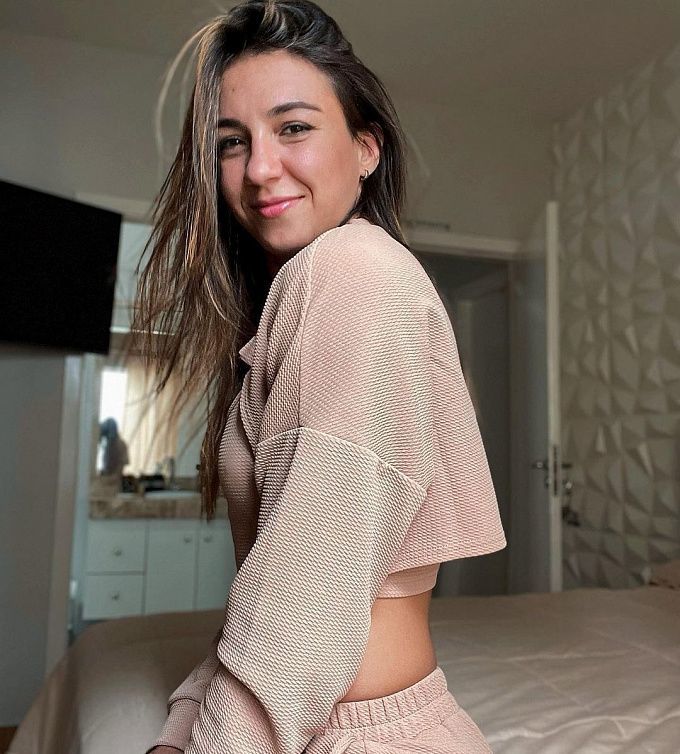 Amanda is still training under her father's guidance. She has black belts in judo and BJJ. When the girl prepares to fight in America, she trains in the famous American Top Team gym. It is worth noting that Ribas has a brother, who is also a mixed martial arts fighter. But he hasn't managed to achieve the success of his sister just yet.

Amanda Ribas will return to the Octagon on May 14, 2022 at UFC on ESPN 36. The Brazilian beauty is going to face the former title challenger Katlyn Chookagian.

Bet on UFC with 1xBet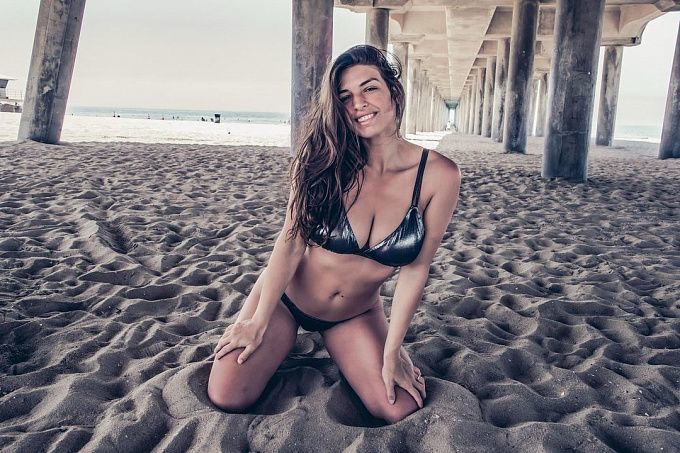 Mackenzie Dern dominates the ground fighting and charms UFC fans with her beauty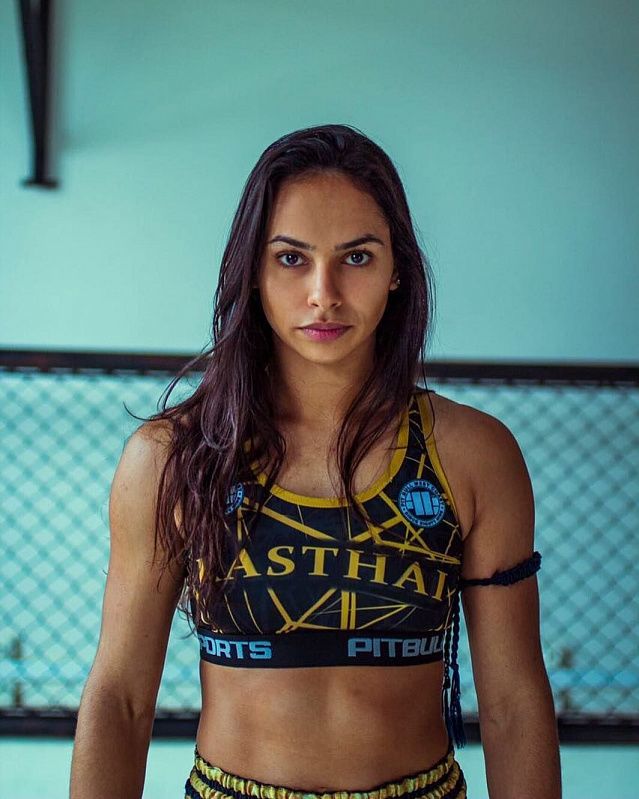 Ariane Lipski – an experienced UFC beast in the body of a beauty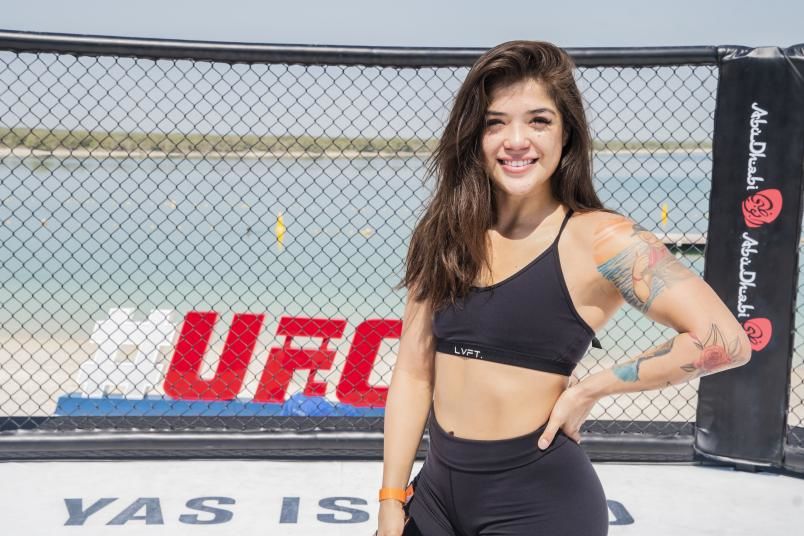 Tracy Cortez — The sensual UFC beauty with Mexican roots and Brian Ortega's girlfriend