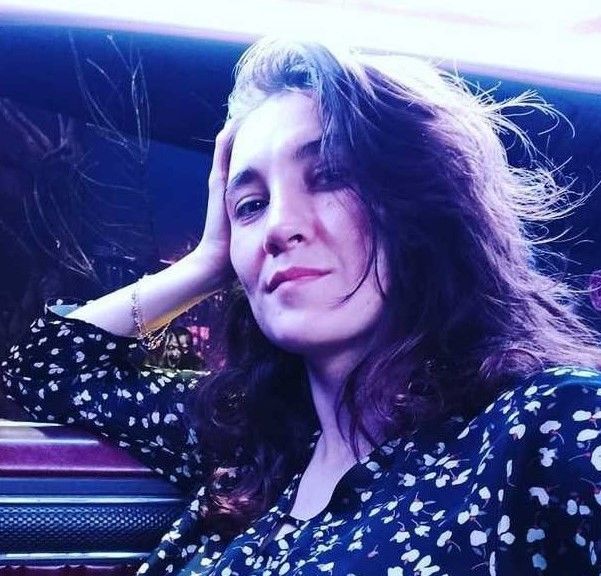 Anna "Ant1ka" Ananikova is a four-time world Counter-Strike: Global Offensive champion among women. She played in several famous teams, including RES gaming, Lazarus, YPgaming, and Reason gaming. Anna started her career in 2015 and finished it at the beginning of 2020. She did it because of family issues. Ant1ka has achieved serious results in five years and is still considered one of the best CS:GO female players.
Bet on CS:GO with 1xBet
Ant1ka's childhood and personal life
Anna was born on March 24, 1995, in Kursk. He went to school there and later graduated from Kursk medical university. She confessed she had been a bit plump in her youth, so her peers had a "special" attitude toward her. She said that no one mocked her, but she just stood out.
The future cyber athlete was constantly on strict diets and starved herself. Of course, it was a big stress for the body, so Anna started to have health problems. Anna was diagnosed with kidney stones, so she had to go to the hospital. Fortunately, everything turned out well, and the girl's health normalized.
Bet on CS:GO with 1xBet
Little is known about Anna's personal life, as she never told about her relationship. However, she shared some personal photos on social media. We know that Ant1ka had a husband, and they were together at least for several years.
The first time we met, my husband found out that I was a cyber athlete. He did not know what it was in general, but he used to play Counter-Strike and some single-player games, but it was a long time ago. He hasn't played for five years, but he supports my choice, watches my plays when he can, and shares his impressions. Games do not interfere with our relationship at all. We respect each other's personal space and treat everything with understanding.

Anna Ant1ka Ananikova
Cybersport career
Anna got acquainted with Counter-Strike in 2008 when she installed Steam on her computer. Before that, she looked at how her brother played CS. She liked it but didn't play by herself. That's why she decided to try it and got attracted.
Anna said she had got into cybersport by accident: her good friend with whom she had played Counter-Strike 1.6 for six years insisted that Anna start playing. She did it and started to meet various people from the cybersport world. Thanks to that, she was invited to participate in the 2x2 Women's League. Then Anna was called to play for her first semi-professional team — 97club.
Bet on CS:GO with 1xBet
After several victories, Ant1ka's career became successful. She played both in unknown mixes and professional teams known by the world. At the beginning of 2015, she joined New Era (Female), and at the end of the year, she played for Team YP Female. Anna played in Team Censored a half-year later and then went to Reason Gaming Female. On September 1, 2016, she joined Team Secret and played there till June 2017. She got first place at the eSports World Convention with this team. Overall, in 2016 and 2017, the athlete took gold six times, including at the ESU Masters 2017, as part of the Dynasty Gaming Female team.
The peak of Anna's career is the victory of the Russian CS:GO Team at the WESG 2017 Female, when the team won a record $100,000. She reacted very emotionally to this victory. We can understand her: then she earned the title of one of the best cyber athletes in CS:GO.
Women's divisions appeared at WESG unexpectedly. We were interested in the tournament and decided to assemble a team. It consisted of wonderful players from all Russian cities. We interacted perfectly and acted like a family. We didn't have any problems. A few minutes after the finale, my mom texted me to say that we had done a great job. I was very glad. She wished me good luck, and I always thought about it. It helped me. There are more and more new players in cybersport. Everyone knows that, so it would be great to create something like the Olympic games in cybersport.

Anna Ant1ka Ananikova
Bet on CS:GO with 1xBet
Major achievements in Ant1ka's career
After winning the WESG 2017 Female, Anna "Ant1ka" Ananikova continued her successful career. She joined the ARES.Female team and showed consistent results on the professional CS:GO scene. However, there was nowhere to play because of the rather limited number of tournaments for women. The biggest tournaments Anna has participated in are the WESG. Every year, she qualified for the tournament as a national team member and showed very cool results there. Below is a list of all of Ant1ka's accomplishments that she has achieved in her career.
2nd — WEL Grand Final 2019;
2st — WESG grand finals 2019;
1st — Qualifier WESG 2018;
1st — Qualifier WESG 2017;
1st — Esport World Convention 2016 women;
1st — Intel Challenge Katowice 2017;
1st — Copenhagen Games 2017;
1st — ESU Masters 2017;
1-2nd — OMEN Challenge 2017;
1st — Crossborder eSport 2017 fem;
1st — WESG World finals Haikou 2017-2018.
Bet on CS:GO with 1xBet
Tragedy in the family and the end of the career
At the end of 2020, it became known that Anna's mother had been diagnosed with a terrible diagnosis: stage IV peripheral lung cancer, pelvic and spinal metastases, and multiple metastases to the lungs. Anna wrote about it on her social networks. Ananikova said that chemotherapy in a St. Petersburg clinic is over $9,500. The cyber athlete's family was hoping for a free quota. Still, they didn't have time because the tumor was rapidly growing into neighboring tissues and could have damaged blood vessels or vital organs at any time. So, Ant1ka asked the community for help, promised to publish a report on each transfer, and said she would donate the extra money to a charity.
It is clear that Anna had no time to play CS:GO under such circumstances, so she ended her professional career. Since that time, she has never played at the professional or semi-professional level. By the way, the necessary amount for the treatment of Anna's mother was collected, and she was very grateful. She published the promised reports on social media from time to time. However, she stopped communicating with the community to engage in family matters.
Ant1ka showed up only in the middle of May 2021. She said she had been busy with personal matters and getting her life in order all this time. She expressed her gratitude and love to all the people who supported her in her difficult time. Anna also mentioned she had got divorced from her husband in summer 2020 but didn't specify the reasons.
Bet on CS:GO with 1xBet
Two weeks ago, Anna published a post where she thanked everyone for the help and wrote that her mom's tumour has shrunk by half in a year and a half of treatment, which makes me glad.
How Ant1ka is doing now
Ant1ka didn't return to cybersport, though she sometimes plays CS:GO. She has social media and broadcasts. Almost 20 thousand people are subscribed to her VK, and more than 26,000 people — to her personal Instagram. After all, Anna had a rich career, so devoted fans stayed with her. What Ant1ka is doing now is unclear, but she seems to do well, which is fantastic.
Bet on CS:GO with 1xBet