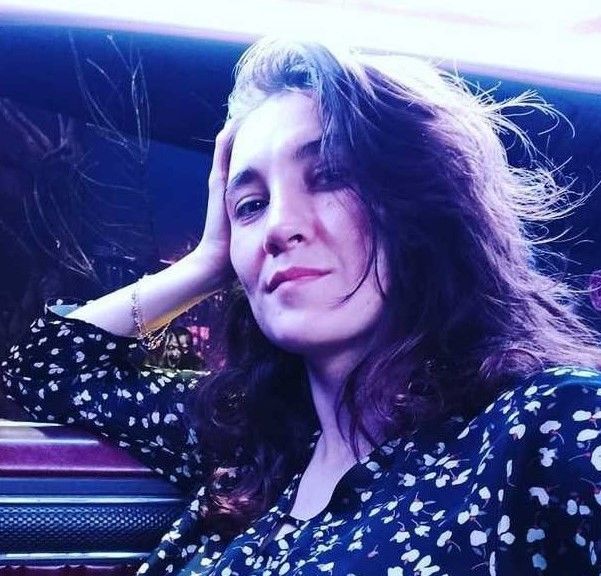 On November 24, the match for the title of world chess champion, which has been kept by Magnus Carlsen for 8 years, will begin in Dubai. The Norwegian will defend the title for the fourth time. The winner of the candidates' tournament, Jan Nepomnyashchy, will try to take it. In 2016 Carlsen was opposed by another Russian, Sergey Karjakin.
Karjakin beat Carlsen in one of his previous games and had a chance of success, but lost 7-9, and now he is using his experience to help Nepomnyashchiy to prepare for the main match of his life. In an exclusive interview with Metaratings.ru, Sergei Karjakin analyzed the power balance before the championship battle. Also, he recommended watching it instead of the series "The Queen's Gambit".
Bet with 1xBet
"If something goes wrong, Carlsen starts to play weaker."
- Who's the favorite in the Carlsen versus Nepomniyashchiy match?
- The favourite is Magnus for sure. He's the World Champion, with more wins in tournaments and a higher rating. But in this match all the regalia and merits have to be forgotten. It's a new contest, and what came before doesn't matter.
- What pluses and minuses do you see for both opponents?
- Magnus has more match experience, he's a more balanced chess player with no obvious weaknesses. He's almost equally good at playing positional and combinational games. Also, he plays well both in boring endgames and in sharp attacking positions.
But he does have flaws. When he doesn't like what's going on in the tournament, he can fail psychologically, as my match against Magnus showed. He lost the win in two games. Then he started to play much weaker. He can psychologically crumble if something goes wrong, he loses his confidence and starts not acting as strongly as usual.
Bet with 1xBet
- They say that Jan has a better chance to win than you did. Why is that? Is he stronger than you were in 2016?
- I fully wish him to win. Even my match showed that it doesn't matter what happened before. The main thing is what kind of shape you're in going into the match. I prepared very hard and was close to the win. It's hard for me to say who had which chances, because the match hasn't begun, and it's very hard to make conclusions. I talked a lot with Jan and played a lot of training games. I have a lot of faith in him and I wish him good luck. As for the coefficients, let the bookies think. The most important thing for me is that the crown would be ours. I hope that Jan will be able to do what I was close to in 2016.
- What piece of advice would you give to Nepomnyashchiy?
- I have experience, it was a tough match. We had a few sessions where I gave some advice, we sorted out the open ones. I have an understanding of how hard Jan is preparing. I think I will make a modest contribution, and somehow my advice will be useful.
But that's all for the sake of lyrics; the main thing is what happens during the match. We must prepare not only in theory, but also practically. And luck must be with us. It's important to guess what Magnus is going to do and to catch him, starting in the debut.
"I've heard that the Queen's Gambit is just a pretty picture. I'd rather let them watch a match between Carlsen and Nepomniyashchiy with such passion."
- Why didn't you manage to repeat the way you did in 2016 and win the Candidates Tournament?
- I tried hard; I played three candidates' tournaments. In 2014, I came second, I was close. In I fought as hard as I could, I had my chances, but it wasn't enough. I also shared the second place. I can't take the tournament as an asset. But I can't say I failed either.
- Can Carlsen already be considered as great as, for example, Karpov and Kasparov?
- Yes, he's already a great one! In the ranks of saints. He's already achieved a lot. Almost more than Karpov and Kasparov. They are completely different chess players. Magnus brought a lot of things to chess. Even now, despite his age, he can already be considered as one of them, if not the greatest champion of all time. I would add Fischer too. Unfortunately, he left early.
- Did you like the series "The Queen's Gambit", which gave a big boost to the popularization of chess?
- I didn't watch it as a matter of principle, because I don't like mainstream movies. Do I have to watch that show? I don't owe anything to anyone. But from what I've heard it's just a beautiful picture that has little in common with what's really going on. I'd rather recommend people to watch the Magnus versus Nepomniyashchiy matches, or the previous ones with such a passion. That would be much more interesting for understanding what's really going on in the chess world.
I don't know exactly. Probably in Moscow, maybe in Dubai. My life is unpredictable, I could wake up and want to fly somewhere, take a ticket and fly.
- Do you agree that Nepomniyashchiy is the most uncomfortable opponent for Carlsen?
- That used to be the case; it's true that Jan did win. True, half of the games were played by the young men. But since 2011 Nepomnyashchiy has been winning two games against him with black figures. That says that Jan is an unpleasant chess player for Magnus. But only the match will be able to answer that question. I'd like to wish you a good match and some great combinations. The match promises to be very interesting. Go for it, Jan!
Bet with 1xBet