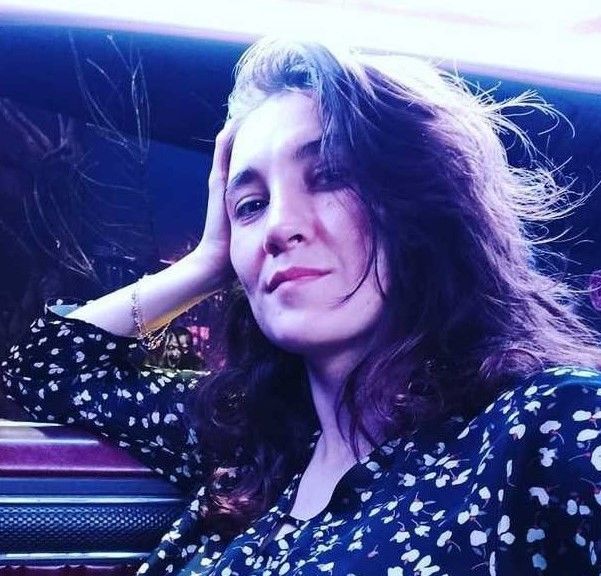 The third season of Dota Pro Circuit 2021/22 is slowly closing. Most of it is now behind us as the fourth week of the league season has ended and the fifth week has begun. Throughout the league, the clear leaders of each region have been established, who claim to go to the major in the United States and the underdogs in danger of falling to Division II. There are only a few more matches to go, and they will be decisive. Read about the fourth week of Dota Pro Circuit 2021/22 and what to expect in the upcoming matches.
Bet on Dota Pro Circuit 2021/22 with 1xBet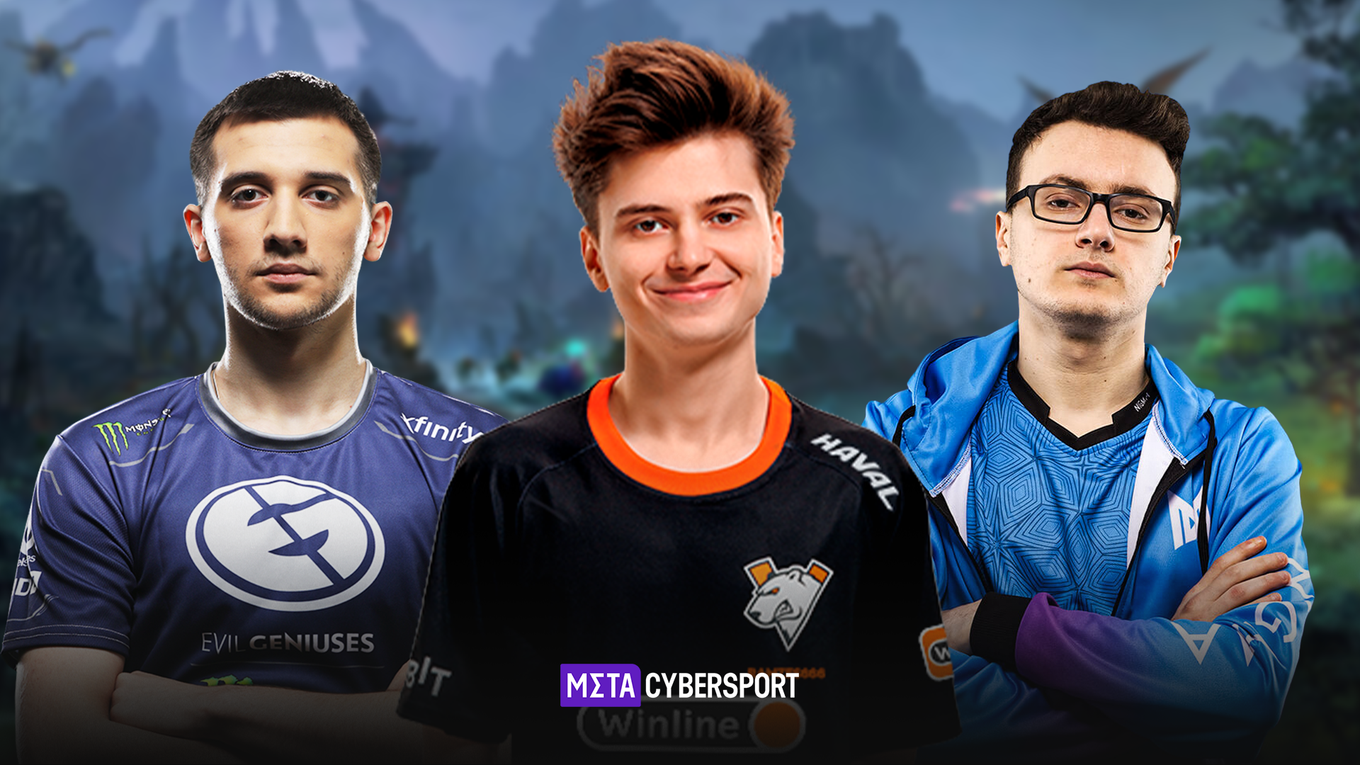 The CIS
Team Spirit, who beat One Move 2-0 last week, remains the undisputed leader in the CIS. Thanks to that victory, the team now stands at 4-0, and it is highly unlikely that anyone will be able to stop them. The "dragons" only have to play against Mind Games, Virtus.pro and BetBoom Team. The latter two can put up a fight, but it will be extremely difficult for them to win.
Alexander TORONTOTOKYO Khertek
I feel that we are getting stronger, but not because of playing DPC games, but because of scrims. We have good strategies and have adapted to the patch well. That's probably why we are winning.
Two teams follow Team Spirit with 4:1 stats - Natus Vincere and BetBoom Team. Both of these teams play quite well and have all the chances to attend the US major. The only difference between the teams is that the "born to win" team has already played with all the favorites, and only Rune Eaters and One Move are waiting for them ahead. And BetBoom Team still has to play against Team Spirit and Virtus.pro. The chance of making a mistake will be much higher in these matches.
Virtus.pro (3-1) is not in the best place. It ranks fourth, and only teams from the top three places will go to the major, so the "bears" need to win the remaining matches (at least two out of three). It's clear that Virtus.pro have not yet figured out their game, and at times, they struggle to win their matches. We've run out of time to work on our mistakes. We must begin to play for real now.
Bet on Dota Pro Circuit 2021/22 with 1xBet
Mind Games (1-4), Pari Parni (1-5), and Rune Eaters (1-5) are still at the bottom of the standings. Among these teams, the two squads that will fall to Division II will be decided. To be frank, no one will be sorry for them.
Europe
In Europe, the two leaders in contention for the title have been decided. They are OG (4-1) and Tundra Esports (4-1). The teams are playing at about the same level, and both could be winners, but 33 and the company have a clear advantage due to the won face-off. That said, Tundra Esports cannot be called a very classy team, as they somehow managed to lose to Team Liquid, which is far from its best form. However, there is no doubt that both Tundra Esports and OG will be in the top four teams at the end of the summer DPC league.
The morale of the players is high and they are working hard. I remind them to work hard. It's very hard because it's exhausting, but they sacrifice themselves. They only have 2-3 hours a day for their own business. The rest is Dota 2. It's a very demanding schedule. I don't think they get more than one or two days off at the most. They get one day off after the series and then they come back. They have a lot of preparation, a lot of discussions, and everyone works very intensively. I think that's one of the features of the DPC league, that fatigue starts to really hit people. If it were me, I'd wake up like a zombie, annoyed that I've been doing the same thing for so many days and have to do even more.
Bet on Dota Pro Circuit 2021/22 with 1xBet
Next in the standings, there are Entity (3-2) and Team Liquid (3-2). At the moment, both these teams are showing a more confident game than we expected before the start of the summer DPC season. Thanks to that, they have managed to secure a place in the top four, but their position is very precarious. Any mistake from the team can make them fall into the lower bracket. However, the players state that they are confident in their abilities and will be able to play at a high level until the very end. All that remains is to play well in the remaining matches.
In the lower bracket of the standings there are Gaimin Gladiators (2-3), goonsquad (2-3) and Team Secret (2-3). They will be struggling to squeeze into the top 4 of the region. And the weakest team in the top three will join Alliance (0-5) and leave Europe's Division I.
We had to work hard on a lot of aspects, especially right after I joined the team. It was hard. But as time went by, or rather after the defeat against Entity, I realized how we could play better. Pretty soon we will leave the bootcamp and do it on a high note, which is great. I think we can make a comeback in the next two games. Obviously, we weren't happy with our results. After the defeat against Entity, everyone just said whatever was on their mind, unloaded emotionally, and things got better.
Nigma Galaxy have been making their fans happy with their performance in Division II of DPC 2021/2022 S3 for Europe, as the team have now won five matches in a row. The squad has been very confident in all the series. There's no doubt they'll be back in Division I at the end of the summer league, and with any luck they'll qualify for the biggest tournament of the year via the regional qualifiers.
Kuro KuroKy Salehi Takhasomi
My teammates are real trolls, really fun guys. We just love spending time together, we're very open-minded and generally treat everyone friendly. Of course, the atmosphere in the team has also changed with SumaiL's arrival - he has brought a lot of positive energy to the team. So we are doing well, we just play and try to win. Of course, I am grateful that Division II helped us bond and grow as a team - it's a great experience. It's great to win. I count that period as part of our progress. I always tell my teammates, "Don't aim for perfection, aim to develop. That's what will help us become the best in the world." We are just happy to be able to play. I'm thankful that I can live my life competing in Dota 2.
Bet on Dota Pro Circuit 2021/22 with 1xBet
China
The situation in China has become stable. In the first two weeks, the underdogs had won too many matches against the favorites, causing confusion in the region and all teams played at the same level. After the fourth week of the summer DPC league, things returned to normal. The strong teams are now in the upper bracket of the standings, while the weaker teams are in the lower bracket.
Only PSG.LGD remains a disappointment, with a 2:3 statistic in fifth place and at risk of missing the next major. However, rumor has it that due to the coronavirus quarantine in China, the local teams won't make it anyway. And given the fact that PSG.LGD has already received an invitation for The International 11, it makes sense why the team is currently playing so poorly. The main thing is for PSG.LGD to pull themselves together and get in shape for the main tournament of the year, otherwise it will be a very funny curiosity.
First place in China is divided between Royal Never Give Up (4:1) and Xtreme Gaming (4:1). They've already all but guaranteed their place in the top 4 in China. They are followed by Team Aster (3-2) and Vici Gaming (3-2) that also look like the strongest teams among all the remaining ones. Aster.Aries (1-3), EHOME (1-3) and Dandelion Esport Club (1-4) are at the bottom of the standings. Two of those three teams will soon return to Division II.
Bet on Dota Pro Circuit 2021/22 with 1xBet
North America
In North America, the Division I leader is Quincy Crew, who have changed three players before the start of the season. Including the joining of the legendary Adrian Fata Trinks, who is currently captain and mentor of the team. With him, the Quincy Crew's results have gone up dramatically, and the team now has five wins and zero losses. The team's position is only marred by the fact that they have only 332 DPC points. Even if they win this season, the team will not have enough points to go directly to TI11. They will have to enter at least top-8 in the major for that to happen.
I am really looking forward to playing with Fata. We already played on the same team a few years ago, so I know what he brings to the team. He's a great leader with a tremendous amount of knowledge. I would rank him on par with Puppey and KuroKy in terms of understanding of the game. I hope he can lead us to victories because we are far from being as experienced players as he is. Fata is our captain, he will draft and coordinate the game. I hope we will finish at least second in the league. But we are not expecting any insane results. We are a new team. Although we've played together before, it's technically a new team, so we shouldn't have any expectations. We will play and have fun. The immediate goal is to qualify for the major and the main goal is to get to The International. That's all we're thinking about right now. We're going to go for it step by step. I think almost everyone on the squad expects us to have to play in qualifiers for The International. That's the reality. The chance of us making it to TI on points is incredibly slim.
Following Quincy Crew in the standings are Evil Geniuses (4-1) and nouns (4-1). And in fourth place is TSM FTX, who finished second in the last major in Stockholm, secured an invitation to the main tournament of the year, and apparently decided to relax. Obviously, the Evil Geniuses, who gained some good form, have the best chance of success in this environment.
Of course, I feel that the level of play in North America has improved. At least the top 4 teams from past seasons have been pretty consistent in terms of performance. We often practice against each other and learn from each other. In the past, many of those games ended in crushing the opponent, but now they are more balanced. Both teams seem to benefit from the scrims now. Overall, it's a very wholesome situation. I think this is why teams like TSM are performing well in the major. North America finished second in the majors four times in a row.
Bet on Dota Pro Circuit 2021/22 with 1xBet
South-east Asia
South-East Asia has dramatically changed after week four of Dota Pro Circuit 2021/22. Before that, the region's leader was Fnatic with 3-0 stats, but after losing to Team SMG (0-2), they slipped straight down to fourth place (only three teams in the region will get an invite to the major). That said, Fnatic has to face two strong teams and one weaker one. The team must win at least two out of three matches to stay competitive in South-East Asia.
BOOM Esports (4-1) is the new regional leader, who has won the title more than once in the past. Talon Esports (4-1), who has been making a loud name for themselves this season, has similar statistics. Both teams should go into the majors if they don't fail in their remaining matches. The third-place team in the region right now is RSG. It only has to play with Talon Esports. Only a win in this series will allow RSG to compete for the major.
Bet on Dota Pro Circuit 2021/22 with 1xBet
South America
As expected, the leaders of the summer DPC season in South America are beastcoast (4-1) and Thunder Awaken (4-1). It is unlikely that other teams will be able to give them serious competition and rob them of the invitation to the major. Let's wait for both teams to make it to the USA and show a decent result there, just like in Stockholm this spring.
Bet on Dota Pro Circuit 2021/22 with 1xBet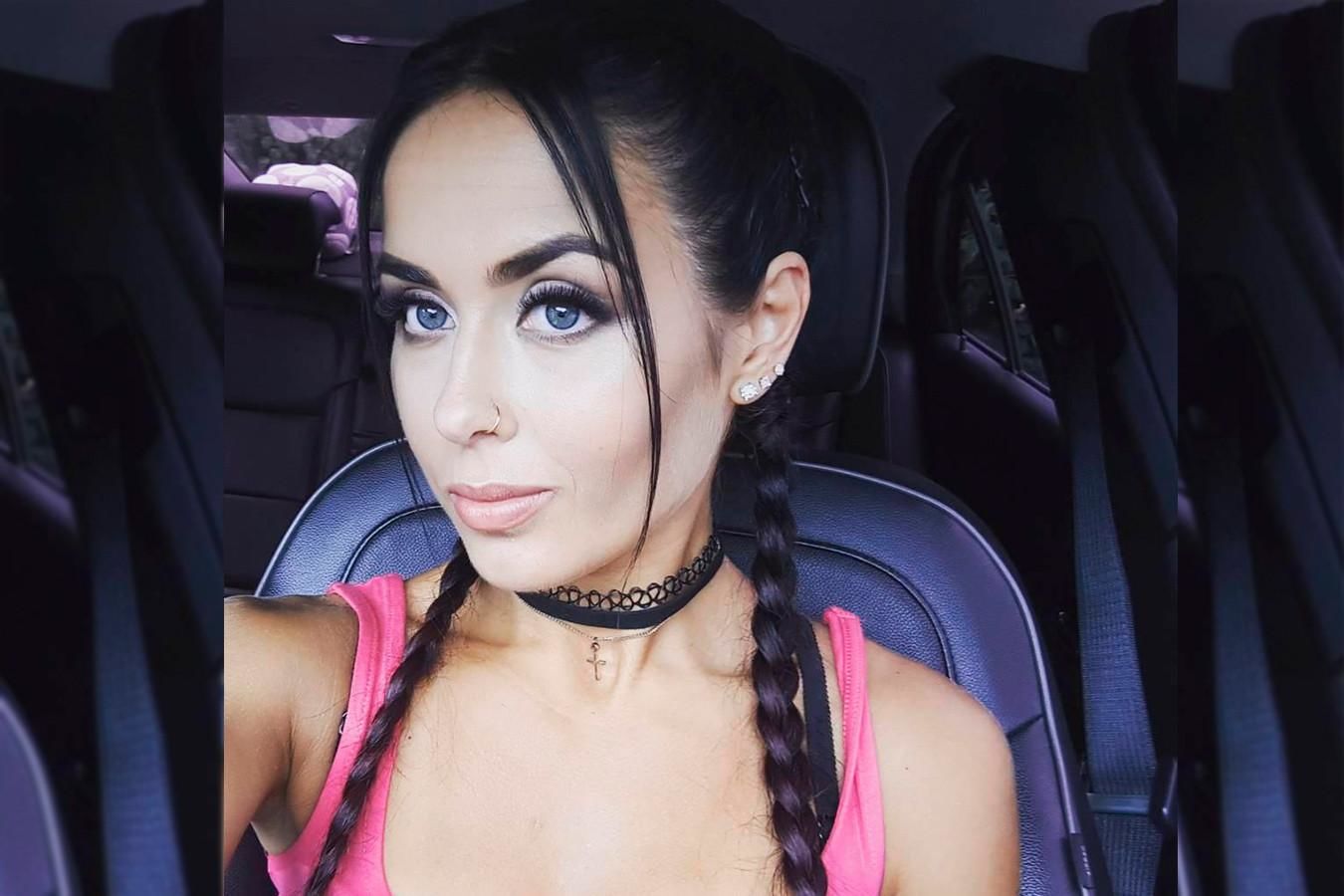 Yana "BlackBunny" Dychenko: the content maker of Natus Vincere Junior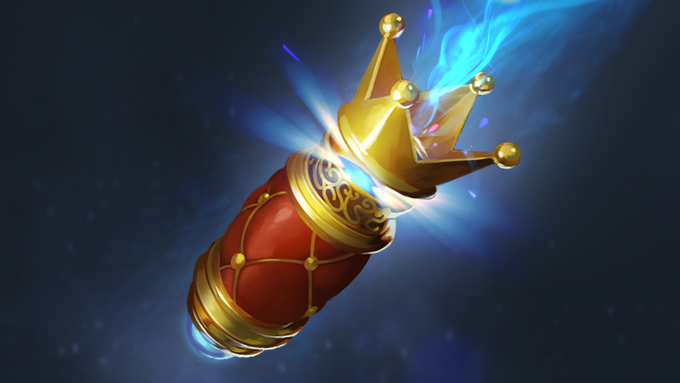 Valve releases a new treasure: Chest of Endless Days review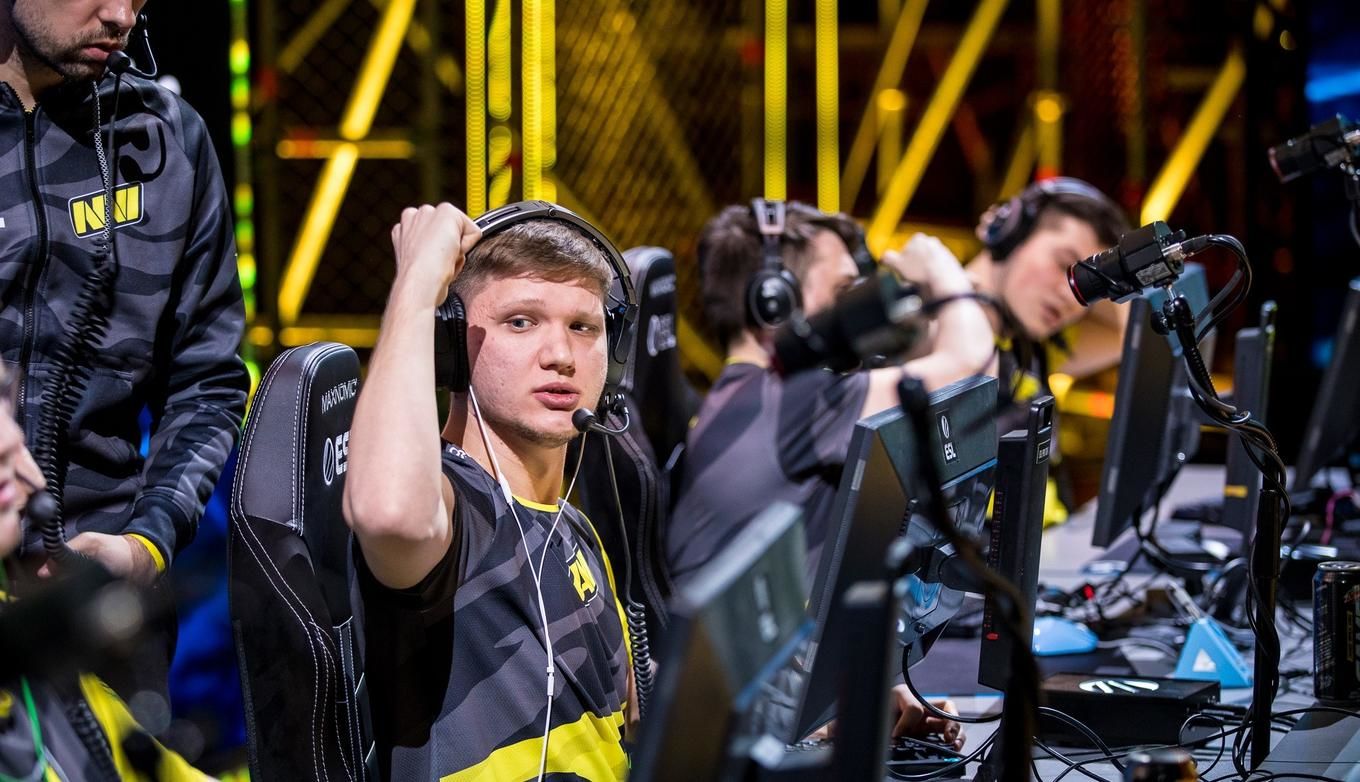 The results of the BLAST Premier Spring Finals