There is a common misconception in the mixed martial arts world that the strongest fighters are assembled in the UFC. But it's far from true. In this Telecom Asia Sport article, we will tell you about ten bright prospects under the age of 25 who are already MMA stars, although they are not competing in the world's premier promotion.
Bet on MMA with 1xBet
Usman Nurmagomedov (16-0)
Khabib Nurmagomedov's cousin is the Bellator lightweight champion. Usman is only 24 years old, but he's already amassed a streak of 16 wins (five wins in Bellator). In a year and a half Nurmagomedov went from debuting in Scott Coker's organization to a title fight. On November 18, 2022, at Bellator 288, Usman took down the experienced Patricky Freire, taking all five rounds in a championship bout. Now Nurmagomedov will have to defend his belt against Tofiq Musayev, Alexander Shabliy and other hungry lightweight fighters in Bellator.

Nurmagomedov has room for growth and progress. The 24-year-old Dagestani is likely to defend the belt in Bellator several times, and then go on to conquer the UFC when Islam Makhachev retires (or moves up to welterweight).

Bet on MMA with 1xBet
Christian Lee (17-4)
Usman Nurmagomedov is not the only one who has achieved tremendous heights at the age of 24. Canadian Christian Lee is a double ONE Championship lightweight champion and a welterweight champion. "The Warrior" made his professional MMA debut in 2015 and immediately began competing for a major Asian promotion. There have already been defeats via decision and via submission (guillotine) in Lee's career, but he is now at the top of ONE in two weight classes at once.

Lee is a spectacular fighter, with 16 finishes in 21 fights (12 knockouts and four submissions) under his belt. The Canadian "Warrior" has already become a real star. It's time for Christian to consider a raise and a move to the UFC.

Bet on MMA with 1xBet
Salahdine Parnasse (17-1)
The 25-year-old Frenchman competes in the Polish promotion KSW. In March 2022, Salahdine choked out Daniel Rutkowski to become the organization's featherweight champion. But the powerful Frenchman didn't stop there. On November 12 at the KSW 76 tournament, Parnasse choked Sebastian Rajewski in the fourth round to become the organization's lightweight champion as well. Salahdine Parnasse is now the double champion of a major European promotion with an impressive 17-1 record.

On December 23, 2017, Parnasse had his first fight in KSW. Salahdine has fought ten times in the Polish organization - with nine wins and one loss. The KSW champions are quite good on the world MMA scene, with Jan Blachowicz and Mateusz Gamrot doing well in the UFC and Roberto Soldić conquering the ONE Championship. Salahdine needs to grow and evolve, so we won't be surprised if the Frenchman joins the ranks of the UFC or Bellator in 2023.

Yamato Nishikawa (21-3-6)
The 20-year-old Japanese has yet to fight in the UFC, but he has already had 30 professional fights. Yamato started competing in professional MMA back in 2016, when he was only 13 years old, and he made his amateur debut at the age of 11. It's not yet known for how long the Japanese will be competing in MMA, if he's already got more fights by age 20 than some veteran fighters have had throughout their careers.

Yamato was scheduled to fight Magomed Mustafaev at UFC 280 in October 2022, but was unable to perform due to contractual obligations with the Shooto promotion. However, the Japanese organization can't keep the young guy forever, and one day he will hear Bruce Buffer's signature announcement live from inside the Octagon.

Bet on MMA with 1xBet
Islam Omarov (12-0)
Islam is the 25-year-old undefeated fighter from the ACA. Omarov made his professional MMA debut in October 2016 and had his first fight in August 2020 in Mairbek Khasiev's promotion. In the ACA, Omarov had five wins and came close to a featherweight title fight.

On December 23, 2022, Islam could have fought for the belt with Alikhan Suleymanov, and that fight was to headline the ACA 150 tournament. However, Omarov missed the weight class limit by four pounds, and Suleymanov refused to fight. Omarov remains in second place of the welterweight rankings, and a title fight is just a matter of time. The 25-year-old prospect could win a belt in one of the world's top promotions and then go on to conquer the UFC.

Bet on MMA with 1xBet
Sarvajon Khamidov (14-0)
The 25-year-old representative of Tajikistan is one of the brightest prospects in the world in the bantamweight division. Khamidov is well known to Russian fans for his performances in AMC Fight Nights and MMA Series.

In October, 2022, Sarvajon spectacularly debuted in Bellator, beating Jose Maria Tome by TKO in the 61st second of the first round. In total the undefeated Khamidov already has 14 victories on his record. It should be noted that the Tajik fighter has no problems with cardio and can easily go the whole three rounds, he is a good fighter and feels confident in the stand-up. This guy has a great future and his fans can count on their favorite to achieve big results in the top American promotion.

Khasan Magomedsharipov (7-0)
Zabit's brother is an undefeated 22-year-old fighter who competes in Bellator. Khasan made his professional MMA debut in December 2019. The younger Magomedsharipov has built up a streak of five consecutive wins in 2.5 years and has put his big bold signature on his Bellator contract in early 2021.

Khasan managed to get two wins in Scott Coker's promotion, knocking out Jonathan Quiroz and then defeating Jose Sanchez by unanimous decision. The Russian fighter has every chance to make some noise in the featherweight division of the prestigious American promotion, despite such a young age.

Bet on MMA with 1xBet
Simeon Powell (7-0)
The 23-year-old powerful British light heavyweight with decent potential is already competing for a major PFL promotion. Powell has been fighting in professional MMA since August 2021 and has racked up a seven-fight win streak (six finishes) in a year and a half.

In 2022, the Brit fought three times in the PFL and won all three fights, but not as part of the regular season. We think Powell will try to fight for a million dollars in the PFL in 2023 and will be a real challenge for the organization's top contenders. Powell is only 23 years old, and the UFC doesn't have the strongest roster of light heavyweights. That's why Simeon has all the chances to move to the strongest promotion in the world in the near future.

Bet on MMA with 1xBet
Dakota Ditcheva (7-0)
The 24-year-old British beauty more than lives up to her nickname "Dangerous." Dakota made her professional MMA debut in April 2021, but has already made appearances in six different organizations and had seven victories. Most surprisingly, Ditcheva has knocked out her opponents six times, which is a pretty cool accomplishment for women's fights.

Dakota now fights in the PFL, and in 2022 the British woman executed two knockouts in the first round - her unfortunate opponents were Hassna Gaber and Katherine Corogenes. Perhaps Ditcheva will continue to fight in the PFL, but the promotion doesn't pay the million dollar to the women in flyweight division. If Dakota wants to fight for a solid cash prize, she'll have to move up in weight, with Kayla Harrison and Larissa Pacheco dominating it. Hopefully, the talented Brit will think about her future and try her luck in the UFC. Valentina Shevchenko needs some new opponents.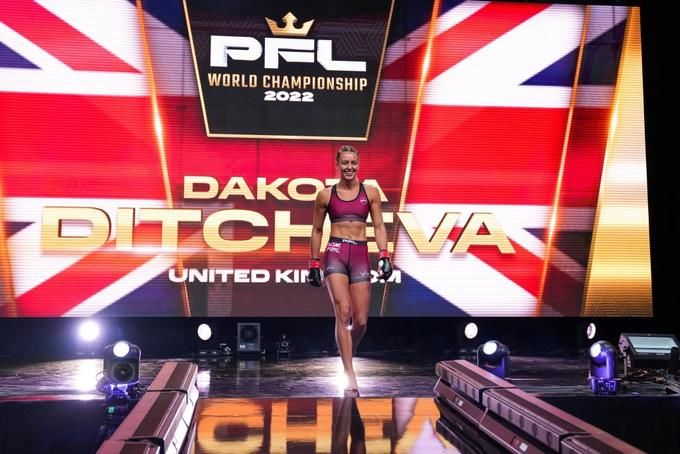 Bet on MMA with 1xBet
Lucas Brennan (7-0)
A 22-year-old American with great ground fighting skills. Lucas made his debut in Bellator in July 2019. In three years, "Skywalker" has managed to get a streak of seven wins, with five finishes by submission and not a single repeat!

Lucas is currently ranked #10 in Bellator's featherweight division, and is still a long way from a title fight. Scott Coker wants to foster a new star, otherwise what's the point of offering a contract to a 19-year-old who hasn't had a single professional fight in MMA? Brennan is unlikely to leave Bellator in the next couple of years, but it would be interesting to see him fight someone from the top 15 featherweight division in the UFC.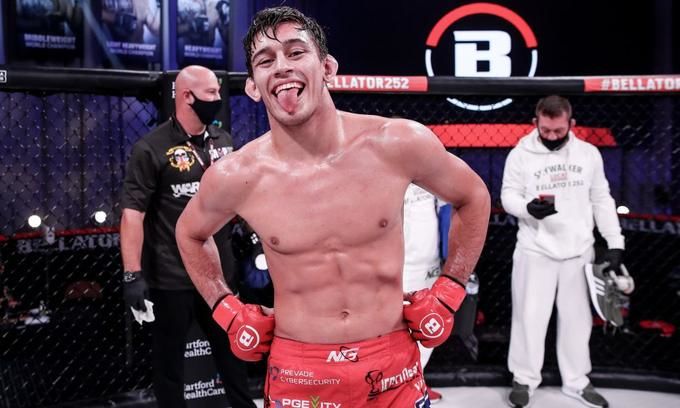 We've talked about the ten promising fighters under the age of 26. Nevertheless, the skills of these athletes make them the champions of major promotions (Bellator, ONE Championship, KSW), which speaks volumes about their insane potential in mixed martial arts.
Bet on MMA with 1xBet
Bivol's Dominance, Evolution of Women's Fights, Disappointing Canelo: Results of 2022 in boxing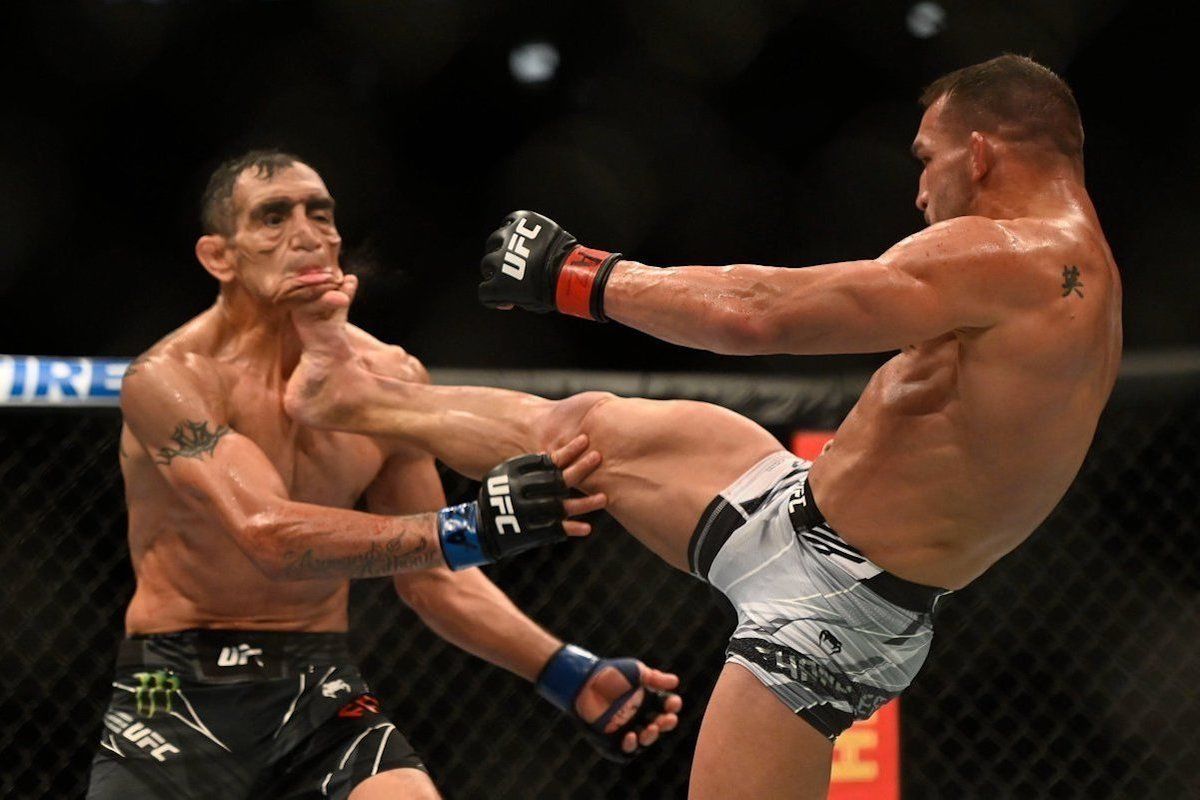 Chandler's front kick, Edwards's striking high kick, and McCann's harsh back fist: the best 2022 knockouts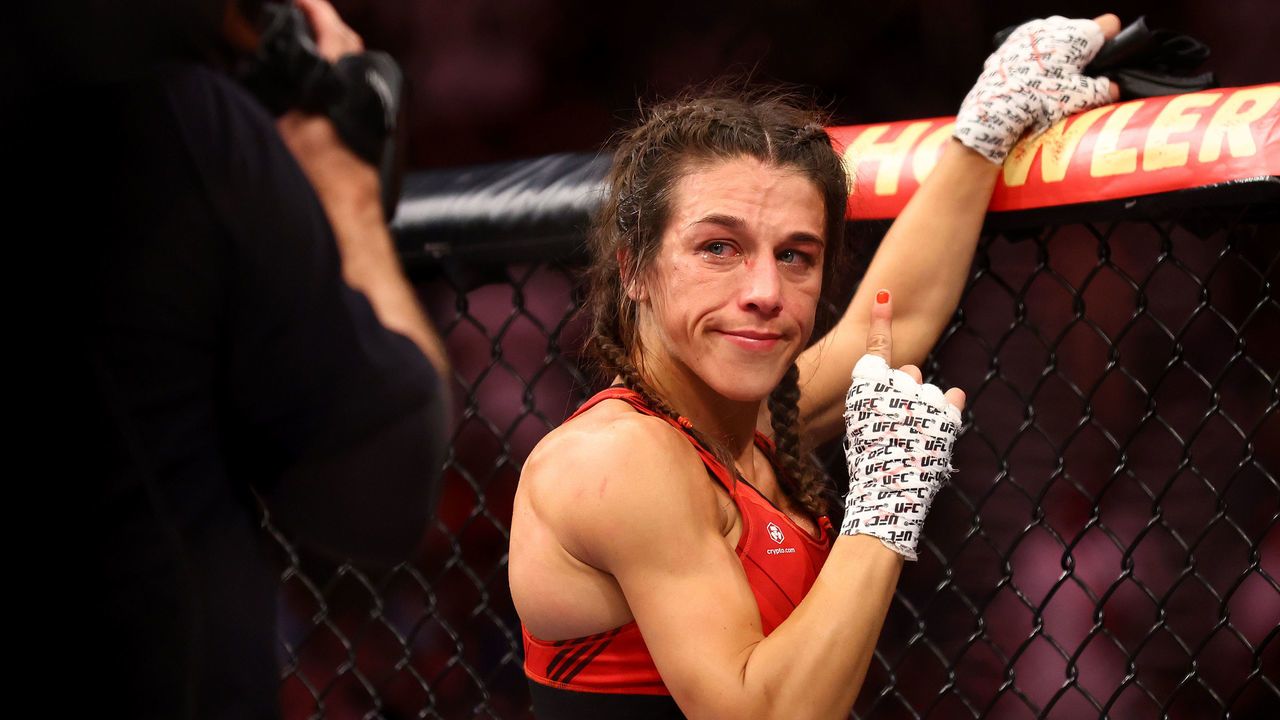 Five Former Champions and a Russian Powerhouse: the Strongest Fighters Who Ended Their Careers in 2022