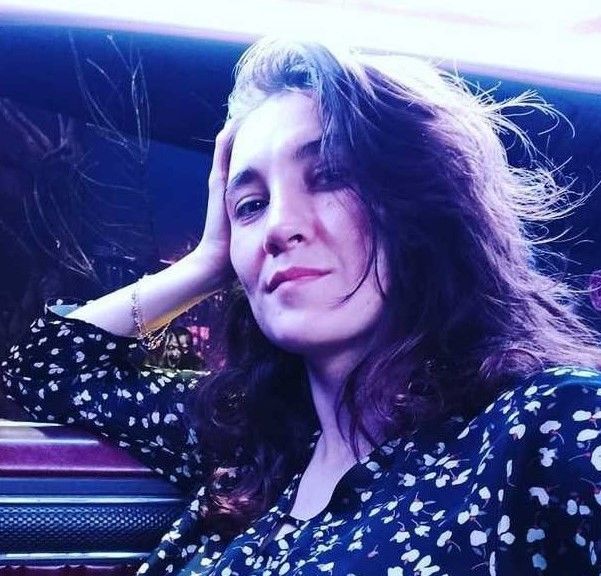 There is an opinion that in martial arts you can succeed only if you practice it from childhood. However, many fighters refute this opinion by their own example. While some fight regularly at 20, others only enter the octagon as a professional fighter for the first time closer to 30, but this does not prevent them from building a successful career. MMA.Metaratings.ru has collected for you a list of fighters who came to MMA at a mature age.
Bet on MMA with 1xBet
Francis Ngannou
Francis Ngannou, the owner of the most dangerous fists in the UFC, was born in 1986 in a small Cameroonian village. As is often the case, Francis's family barely made ends meet, so the future champion started working at the age of 12 to pay for his studies. Young Francis was a stonemason in a quarry, he broke rocks and pulled carts with rubble. Monotonous work did not bring him a lot of money, and Ngannou could not rely upon someone for financial support. The fighter often admitted that that time was the hardest in his life, but it was these difficulties that helped him become who he is.
At 22, Francis realized that life in Cameroon did not carry any prospects, and that in his country he was unlikely to make his way in life. The changes began with a move to Paris. Frankly speaking, immediately after emigration, the future champion had to spend two months in prison for illegally crossing the European border. For three months, Ngannou slept on the street, and spent all days in the gym. But, as the athlete admits, the positive side of life in Paris was the availability of food.
Fernando Lopez, Francis' MMA coach, convinced him to compete in mixed martial arts. Having never been involved in sports before, Ngannou made his debut in mixed martial arts in November 2013. At that time, the future champion was 27 years old. In eight years of MMA performances, he scored 17 victories, won the UFC heavyweight championship belt and gained a reputation as the most dangerous fighter in the promotion.
Bet on MMA with 1xBet
Cyril Gane
Cyril Gane has become a real discovery in recent years for the UFC heavyweight division. He was born in France in May 1990. His father is a Guadeloupean who came to France to play football. It was he who was the first coach of his son. As a child, Cyril was very agile and hardy; he showed great promise in football and basketball. But later, Gane decided that studies were more important than sports. Cyril moved to Paris and went to college, where he studied in the management and marketing program. In 2014, one of the fellow students invited Gane to the hall. At that time, Cyril was 24 years old, and he had no experience in martial arts. All that Cyril had in his arsenal was excellent agility and endurance.
After training in Thai boxing for two years, Gane became the champion of France. Two years later he made his debut in MMA. At that time, Cyril was already 28 years old. Now, despite the loss to Ngannou, Cyril Gane remains one of the top heavyweights in the world and one of the main contenders for the UFC title.
Junior dos Santos
The third heavyweight in the list was former UFC heavyweight champion Junior dos Santos. One of the most successful fighters in the heavyweight division began his sports career with training in Brazilian jiu-jitsu. 21-year-old Junior had nothing to do with sports before, he worked as a waiter all day to get some money. Having mastered jiu-jitsu, he moved on to mixed martial arts.
Bet on MMA with 1xBet
It didn't take him long to show his worth. In 2006, the 22-year-old Brazilian made his MMA debut. Having made a name for himself in Brazil, dos Santos decided to conquer the main American promotion. The fellow with zero martial arts experience and no strong base has been a nightmare in the heavyweight division for four years. In his debut fight under the auspices of the UFC, he knocked out Fabricio Werdum in the first round. Roy Nelson, Cain Velasquez, Frank Mir, Mark Hunt - they all seemed helpless when they met in a cage with dos Santos. Now only a memory remains of Junior's past greatness, he flew into a knockout in the last four fights. It is possible that in the near future on the front pages of sports publications we will see the news that Junior dos Santos has completed his sports career. In any case, the Brazilian has written his name in the history of MMA.
Mark Hunt
Mark Hunt is an athlete who, despite all his greatness, was never able to try on a champion belt. Hunt was born and raised in a not very prosperous area of ​​Auckland, a city in New Zealand. Despite the danger surrounding him, Mark didn't go to the gym and didn't plan to connect his life with martial arts. Yes, Hunt knew how to beat due to his size. One day this skill greatly helped Mark. Several guys attacked him near a nightclub, but Hunt didn't lose his head and knocked everyone out in a few seconds. This was noticed by the security guard, who saw the potential in Mark and invited him to kickboxing training.
Hunt soon moved to Sydney, where he had his first kickboxing fight. Over the next four years, Mark showed his power around the world. His hardest blows could be compared to hitting a concrete wall.
In June 2004, Hunt made his debut in mixed martial arts. Despite vast experience in kickboxing and excellent knockout power, Mark lost to Olympic judo champion Hidehiko Yoshida. At the time of his debut, the New Zealander was 30 years old.
Bet on MMA with 1xBet
At the beginning of the 21st century, mixed martial arts were most developed in Japan, where Hunt began his career. MMA fans remember Mark's fights against Mirko Filipović, Fedor Emelianenko, Alistair Overeem and Gegard Mousasi. But Hunt lacked the versatility to compete at a good level with such athletes. In Japanese promotions, Mark did not succeed in trying on a championship belt on his waist.
Then Hunt decided to try his luck in the USA. In 2010, he made his debut in the UFC, but, like five years ago during his debut in MMA, he fell across an armlock and was forced to surrender. Whether due to age, or severely limited functionality, Hunt didn't show anything supernatural in the UFC. Yes, he has victories over Stefan Struve, Frank Mir and Roy Nelson, but no more. To all the top heavyweights such as Junior dos Santos, Fabricio Werdum, Stipe Miocic and Alistair Overeem, Mark Hunt lost lopsided.
Chuck Lidell
Despite vast experience in various martial arts such as karate, Brazilian jiu-jitsu and boxing, Chuck Lidell entered MMA at 29 years old. He was raised by his grandfather, who taught Chuck and his brothers boxing techniques. As an adult, Lidell first became interested in karate, and then mastered the martial art of kempo. Chuck's whole life was very closely connected with sports, he led the school football and wrestling teams, often got involved in street fights and thrashed everyone in the district.
Being a true all-around fighter, Lidell began his professional career after graduating from university. The choice fell on a new sport for Chuck - kickboxing, where in a short period of time he made a good record and won heavyweight belts according to the USMPA and WKA.
In 1998, 28-year-old Chuck Lidell decided to try hand at mixed martial arts. Usually athletes at his age are at the peak of their careers, winning championship belts or thinking about retirement. But not Lidell. Having perfected his striking technique in kickboxing, he began his journey to worldwide recognition. Chuck's punching technique was special: opponents could easily read when and where the punch would come from, but they couldn't do anything about it. And when they met Lidell's fist, they remembered him forever.
Bet on MMA with 1xBet
During his 20-year career in mixed martial arts, Chuck fighted almost all the top fighters of his time. Vitor Belfort, Alistair Overeem, Tito Ortiz, Randy Couture and Wanderlei Silva couldn't resist the onslaught of his blows. Lidell's name is inextricably linked to the history of mixed martial arts, and the UFC has included Chuck in its Hall of Fame to emphasize his success.
Yoel Romero
Perhaps the most spectacular wrestler is 44-year-old Cuban Yoel Romero. Romero began his career as a freestyle wrestler in the late 90s. Having won the World Cup in wrestling, he became the Pan-American champion in the weight category up to 85 kilograms and was honored to represent Cuba at the Olympic Games in Sydney. Romero confidently defeated his rivals due to phenomenal physical state and reached the final. There he was opposed by the world champion Adam Saitiev. According to the results of the fight, despite the colossal difference in physical state, the Russian wrestler won with a score of 4-1. Romero thanked his opponent and accepted defeat with dignity.
Over the next seven years, Yoel Romero successfully represented his country in international tournaments. During this time, the Cuban won 11 medals of various standards, forever inscribing his name in the history of freestyle wrestling. In 2009, after ending his wrestling career, Romero decided to try hand at mixed martial arts. At that time, the Cuban was 32 years old. Taking part in small promotions, Romero put together a record of four victories. In 2011, he made his debut in Strikeforce, but lost by knockout in the second round.
Romero's rise to the UFC began two years later. Despite excellent physical state and a wrestling past, the Cuban was never able to become a UFC champion, although he fought twice in fights for the title. In March 2020, Romero had his last fight in the best promotion in the world, after which he signed a contract with Bellator. The mystery of Romero's career is the fact that he never won by submission. An athlete with such a background and such physical state should have simply terrorized the middle division. But the Cuban relied on striking technique, which, of course, was at a very high level. But he didn't try on a champion belt.
Dan Henderson
Over his lifetime, Dan Henderson has gained huge sport experience. He represented the US Greco-Roman wrestling team at the Barcelona and Atlanta Olympics. Dan didn't manage to become an Olympic medalist: the competition from the team of the republics of the former USSR was very strong, but Henderson didn't despair and already in 1997 made his debut in MMA. Being a professional mixed martial arts fighter, Dan didn't stop performing in Greco-Roman wrestling. In 2000, he won the gold medal of the Pan American Wrestling Championship.
Bet on MMA with 1xBet
Henderson's MMA career has been much more successful. He fought a great number of athletes for all 19 years of his performances. Henderson won the final of the Rings King of Kings tournament in 1999, and the Pride welterweight and middleweight title. Henderson is also a former Strikeforce light heavyweight champion. Dan shared the octagon with many legendary fighters : Anderson Silva, Vitor Belfort, Fedor Emelianenko, Michael Bisping, Lyoto Machida, Rashad Evans, Daniel Cormier, Tim Boetsch. This list can be continued for a very long time. 47 fights in MMA, 32 wins and 15 losses. Henderson's name has been in the UFC Hall of Fame for many years now. In 2016, after being defeated by Michael Bisping, Dan ended his career and never returned to the octagon.
Daniel Cormier
One of the oldest debutants in MMA history is Daniel Cormier. He spent his first MMA fight as a 30-year-old athlete with a lot of experience. While studying at high school, Cormier became seriously interested in freestyle wrestling. Young Daniel came to sports in order to be able to stand up for himself, but soon the struggle grew into something more. He became a three-time school champion and won the national championship twice.
Daniel's first international tournament was the Pan American Freestyle Wrestling Championship. In the weight category up to 92 kilograms, the 23-year-old athlete fought all rivals and confidently won the gold medal. A year later, in 2003, Cormier won another gold medal at a prestigious international tournament.
The US wrestling leadership decided to send Cormier to the Athens Olympics. In the semi-finals in the weight category up to 96 kilograms, DC met with the favorite of the competition - Russian wrestler Khadzhimurat Gatsalov. According to the results of two periods, the Russian led by a margin of two points. In stoppage time, Gatsalov managed to make a throw and earn three more points. With a 5-0 win, Khadzhimurat advanced to the final, leaving Cormier to fight for bronze. But there he also failed: in the fight against Alireza Heidari, the future UFC champion lost to the Iranian wrestler with a score of 7-0. At the Olympic Games in Athens, Cormier managed to become only the fourth.
A few years later, Gatsalov and Cormier met again, but not as rivals, but as teammates. The Russian trained at AKA and helped DC prepare for the fight with John Johnson. At the World Championships in 2007, Cormier still managed to get on the podium. DC won a bronze medal; the gold one, like three years ago, went to Khadzhimurat Gatsalov.
The 2008 Olympics in Beijing was fatal to Cormier's career. DC has had problems with weight loss since the beginning of their sports career. With a height of 180 centimeters, his weight exceeded a hundred. And if in his youth, weight loss didn't cause serious problems, then by the age of 29, losing those extra pounds before the competition seemed an impossible task. And that's exactly how it happened. Before the fight with the Cuban Michel Batista, Cormier met the weight limit, but soon felt nauseous and fainted. Doctors discovered kidney failure and forbade him to go to the ring. His opponent was automatically awarded the victory. But the worst for Cormier was ahead: the US Wrestling Federation blacklisted Cormier, excluding him from the national team. Ben Askren also fell under the distribution; he also couldn't represent the country with dignity at the Olympics. The only one from the US team who won gold in Beijing was Henry Cejudo.
After being suspended, Cormier decided to try hand at mixed martial arts. In 2009, as a 30-year-old man, he began his professional career, and three years later he became the winner of the Strikeforce Grand Prix in the heavyweight division. Cormier didn't stop there and in 2015 won the UFC light heavyweight title. Three years later, DC's "slim" waist was adorned with a heavyweight championship belt. In August 2020, after two losses to Stipe Miocic, Daniel Cormier announced his retirement. Despite DC's failure in freestyle wrestling, MMA fans will remember Cormier as one of the best light heavyweights ever. DC is now a tournament commentator and analyst for the UFC.
Debuting in mixed martial arts when you are way older than 20 is not the best idea. But, as practice shows, there are many great athletes who made a name for themselves to the whole world having started quite late.
Bet on MMA with 1xBet
Tyson's farewell knockout and Lewis' loud fall. Top 10 heavyweight knockouts in the 21st century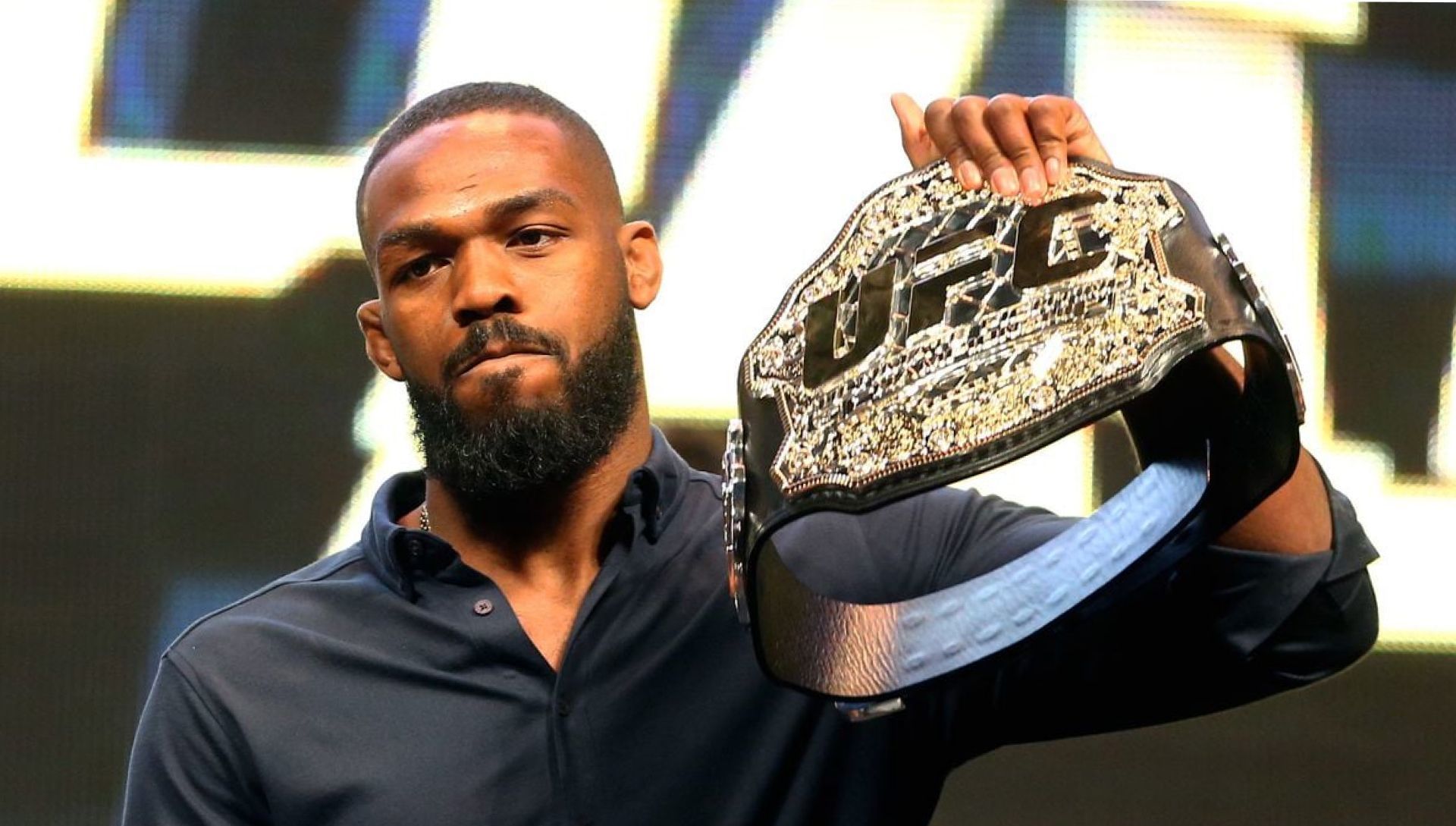 Drinking ruined the career and personal life of the greatest MMA fighter: the fall of Jon Jones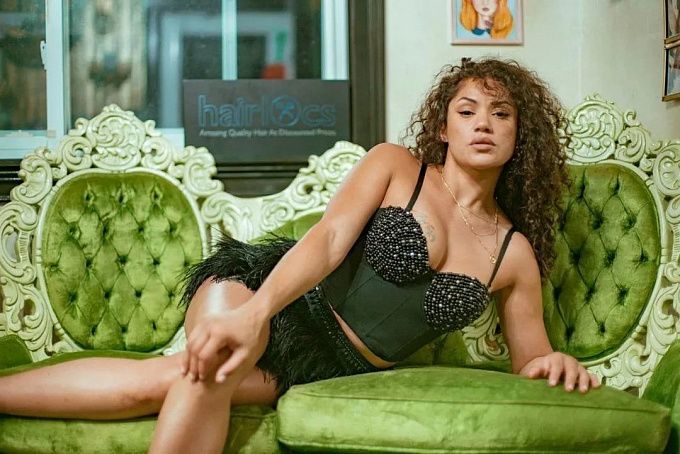 Pearl Gonzalez — MMA and bare-knuckle star, who has made her business on her intimate photos