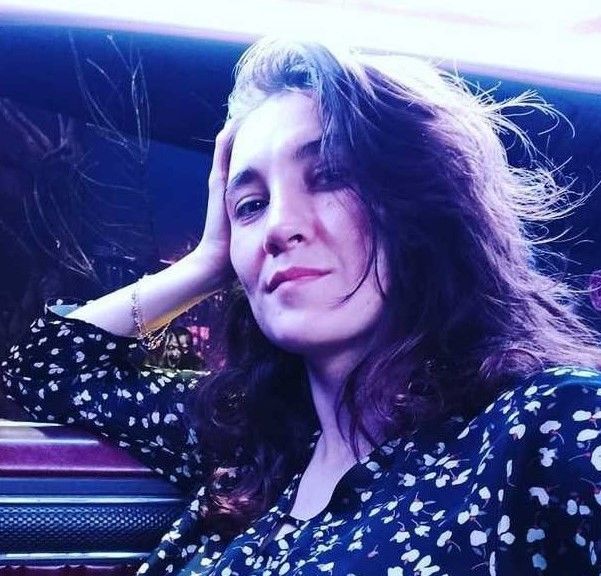 Julia Kramnik is quite a well-known personality in the world of Russian cybersport. Her name may not ring bells, but you'd recognize her looks. For two years, Julia has been filming interviews with professional players and making other videos, making her famous to the general public. Julia Kramnik didn't tell much about her life in public. So it's hard to say how she grew up, whether she liked computer games as a kid, and why she decided to tie her life to cybersports. We only know her as a former Gambit Esports employee who worked for the club for two years. And as the wife of one of the most famous cyber athletes in the history of Dota 2 - Peter ppd Dager. In this article, you can read about Julia Kramnik and why the cyber-sports community remembers her.

Bet on Dota 2 with 1xBet
Career in Gambit Esports
Julia Kramnik first made herself known in the cybersports community in 2018 when she joined Gambit Esports as a content maker. Her job was to take mini-interviews with players and shoot various videos with them: bootcamp reviews, entertaining games, and vlogs from tournaments. Julia was mostly engaged in the Gambit Esports Dota 2 squad, but she also worked with other squads of the organization from time to time.
You can say that she was very lucky because at the time she worked at Gambit Esports, there happened to be one of the strongest squads of the club of all time. Therefore, Julia had quite a lot of content. Among others, she recorded interviews with Artyom fng Barshak and Nikita Daxak Kuzmin, who now have the status of star players. By the way, in 2019, Yulia first interviewed the rising CIS star Danil gpK~ Skutin, with whom the team later went to WePlay and became the tournament champion.

Bet on Dota 2 with 1xBet
Julia worked at Gambit Esports for two years: from 2018 to 2020. During that time, she released more than a dozen entertaining videos under the auspices of one of the largest cybersports clubs in the CIS. Julia became strongly associated with the Gambit tag, like Maria Marple Yermolina with Virtus.pro or Yana b2ru Khimchenko with Natus Vincere. The girl couldn't become as popular as Maria or Yana. She probably didn't have enough time for that because, in the summer of 2020, Julia Kramnik left Gambit Esports.
According to the girl, she parted with the organization in a friendly way and had no conflicts. It was simply uncomfortable for her to work in the Russian club because she moved to the U.S. to her boyfriend - the famous player and The International 2015 champion Peter ppd Dager. After that, Julia never returned to Russian cybersport.

Personal life
Julia's and Peter's meeting story was shrouded in mystery for a long time: many people didn't understand how a girl from Russia got together with an American Dota 2 player. In the end, Julia revealed how it all happened to avoid rumors. As it turned out, she met Peter at a party after the EPICENTER Major in 2019, and before that, the girl hadn't had the best opinion of him.

I've seen Peter at other tournaments, of course, but we've never talked. For some reason, I got the impression that he was pretty arrogant, and I didn't want to contact him at all. That's even though all the teams are close to each other at tournaments because you all eat in the same place.

Julia Kramnik
Bet on Dota 2 with 1xBet
According to the girl, at that party, Peter decided to approach one of the Gambit Esports players who was a little tipsy. The player [whose name Julia decided to keep secret] was dancing strangely, and Peter began to repeat his movements. Julia found this so amusing that she started sneakily filming it on her phone. She thought she could do it stealthily without anyone noticing since the room was dimly lit.

Ten minutes later Peter came up and asked if I had filmed them dancing. It was one of the most embarrassing moments of my life because I was sure that neither my player nor Peter had noticed that I had taken out my phone. It became the catalyst for conversation, and we spent the whole evening talking and dancing. It all continued until he left for the hotel to pack because of an early departure. Before that, he had asked for my number, and that's how we started to keep in touch. And the next time we saw each other was at The International 2019.

Julia Kramnik
Soon after the second meeting, Julia and Peter started dating. Their relationship turned out to be serious because, after a few months, they began thinking about living together. The young people made plans for Sweden and wanted to move to this particular country because, at that time, Peter was playing in a local cybersports organization - Ninjas in Pyjamas. But then the coronavirus pandemic started and spoiled all the plans. As a result, Peter decided to leave NiP. At the end of April, he returned home (to the U.S.) and wanted Julia to come live with him.

I remember that at that time, Russia had closed its borders, so it was impossible to fly in or out. And in June, the borders were open for departure if you have a work visa, study, or a reason like the death of a loved one. We decided to take the risk. The decision to move to the U.S. was made ten days before I was supposed to leave. I could have been turned away at the airport, but it did not stop me. So in those ten days, I packed my bags, rented my apartment, told Gambit Esports that I was leaving, and moved. By some miracle, they let me out of the country. I told them my departure was that I was going to see my boyfriend. In the end, everything went smoothly, and I relaxed. I have been living in the U.S. since July 5, 2020. I can thank covid for that spontaneity to some extent!

Julia Kramnik
Bet on Dota 2 with 1xBet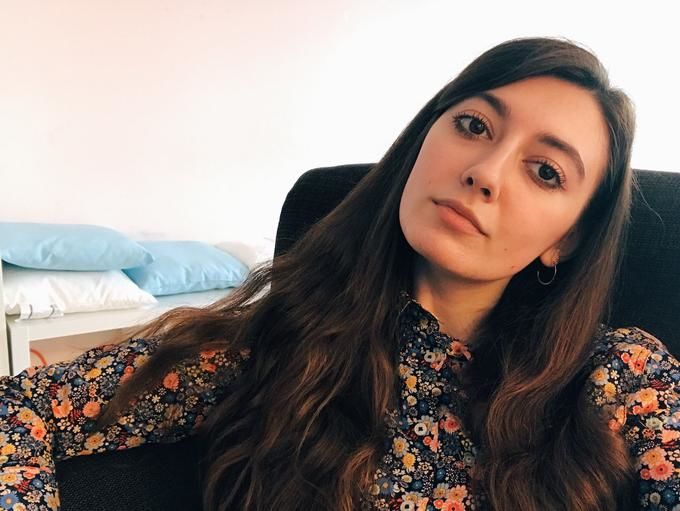 Soon the couple got a dog, a golden retriever named Sunny. After some time, the young people moved to Chicago. Another six months later (in mid-December 2020), Peter and Yulia married. The girl posted a photo with her beloved from the wedding and signed it as follows: "My best friend for life."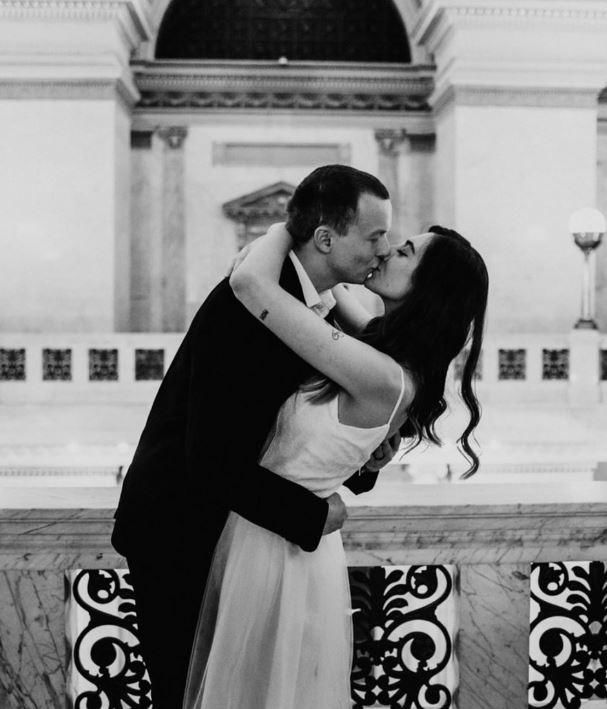 Since then, the couple happily lives together in Columbus (the capital of Ohio). And recently, Julia returned to cybersports again, this time in America. She started working as a social media manager at Esports Engine, a company that runs and covers turnkey tournaments. By the way, Peter also works there as a manager of program operations.

Bet on Dota 2 with 1xBet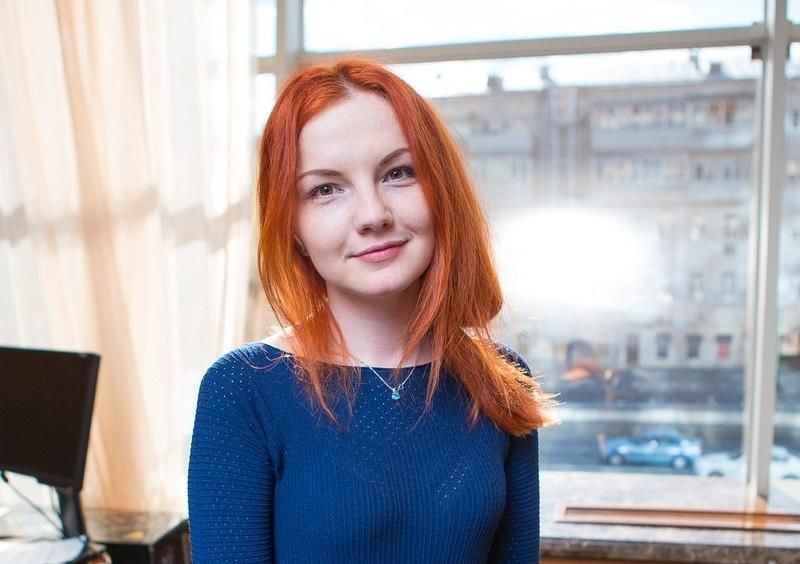 Olga KozaDereza Dunaeva is the red-haired Dota 2 queen from the CIS
Yana "b2ru" Khymchenko: playing for Virtus.pro and working for NaVi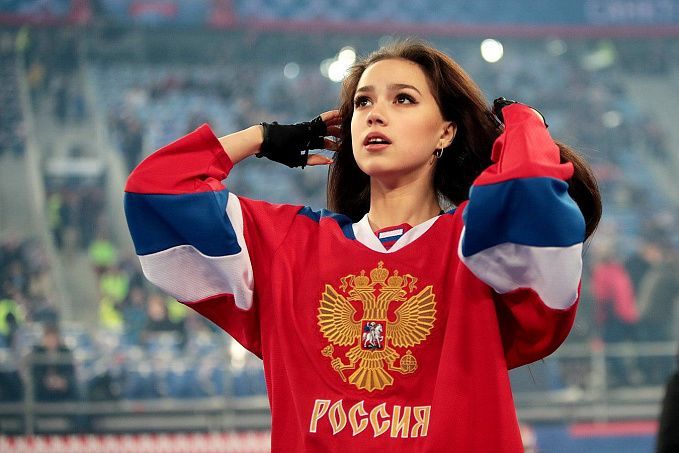 Figure skater Alina Zagitova broke up with hockey player Dmitri Voronkov. Truth or rumors?