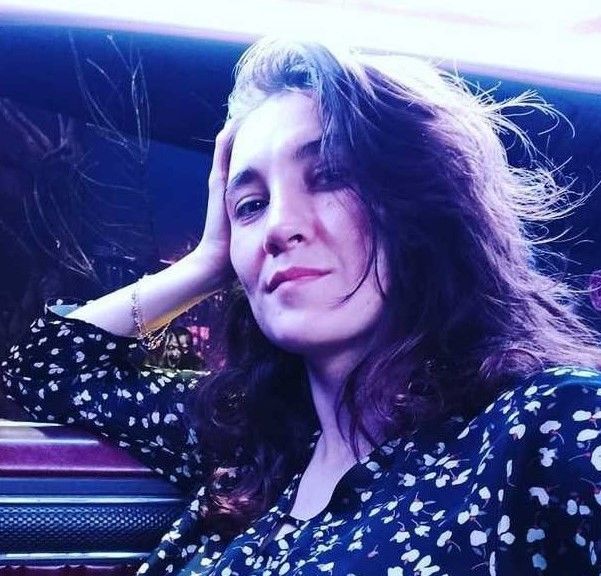 Dmitry Korb3n Belov, Team Spirit's Dota 2 manager, spoke about Natus Vincere's game, reshuffles and The International exclusively for Cybersport.Metaratings.ru.
Bet on Dota 2 with 1xBet
On The International 10 prize
The money for TI hasn't come in yet. The amount is large, so there is a prolongation going on. There are no inquiries towards Valve. I can't say anything about the prize money distribution as it's a commercial secret of the organization. The question of money is of little interest to me, as the new season has already started.
On Age
It's easy to change jobs and activities if you are 20-25 years old. When you are 30, even with all the knowledge you need, it's very hard to break the barrier in your head that you can do something, that you're good at something. But even if you break that barrier, you come in for an interview for a lower management position, and they tell you that you have education and it's fine, but what about your work experience? You tell them that you worked as a manager on a cybersports team for five years. Then the answer is, "What? What-what-what? No, we're not interested." So you take everything, often in huge amounts, so that your salary doesn't decrease that much.
Bet on Dota 2 with 1xBet
On Daxak
As for the candidates for Team Spirit, Daxak was on the list of potential players. We even had a chat in VK. I wrote: "Nikita, hello, I have a proposal, can we talk? He replied, "Not interested." I wrote: "Bye. There was not a word about the team or anything like that.
On the future goals
Our next goal is to win three The Internationals. We have to win three TIs to make history because OG has already won two. I'm not talking about the Spirit now and that we're going to win three The Internationals. I'm talking about the goals to strive for. Team Spirit has left their footprint in history now, as it's been a long time since NaVi won. Also, OG has won two TIs in a row. So it's simple: to beat them, you have to win three TIs. You can win three The Internationals without changing your lineup. Be a realist: do the impossible is my motto throughout life. That's why I believe that nothing is impossible.
On shares from the victories
Every organization in the world gets a share of the team's prize. That share depends on the greed of the organization. I can tell you that Team Spirit is not a greedy team at all.
On NaVi's perspectives at DPC
The Natus Vincere lineup has no future. This is my personal, subjective opinion, and I could be wrong. NaVi can perform well and go to the majors. But in my opinion, this squad is weak on the long distance. There are too many BUTs that outweigh all the good points. To go to the majors, Born to win need to beat Virtus.pro, which is not in the best shape too. Therefore, in CIS reality, it's possible. After all, before the TI, we played clan wars with them, NaVi played quite well. Out of six maps, they could defeat us in two of them.
Bet on Dota 2 with 1xBet
On the power of the European region
There is no super grand in Europe today, but European teams are strong now: Tundra, OG, Lqiud, Secret. If we compare them with the CIS, in the CIS, they are worse. If we were to hold a tournament between the CIS and Europe tomorrow, all the CIS teams would lose to the European ones. The reshuffles were good for Europe but negative for the CIS.
On Mira arrival
So bad is a great player, I have no complaints about him, but it happened so that when we put more responsibility on Airat, we immediately start to improve more and more. That's just one replacement, which is just on paper, purely in terms of skill. It didn't look like we were changing a bad player for a good one. Mira wasn't originally the strongest four. There were better players. But he suited us mentally as he had other cool qualities. One replacement led to such results.
On the Collapse possible transfer
After winning the TI, a representative of a large organization from North America wrote to Magomed: Cool, congratulations. If you hadn't won The International, I would have surely invited you to my organization, but since you won TI, I won't even offer you to join our team. There were no direct offers. There was no need for that. No player who wins TI wants to change teams, and no organization wants to sell anyone. A champion of The International is worth a lot. That's the best player in his position, according to the documentation. What about his motivation? Will he play like he used to? Nobody knows. It's all too difficult to predict.
Bet on Dota 2 with 1xBet
On replacements in VP
The VP replacements are a step backwards. I rate Pure very highly. It's very important to be confident for a carry. Vanya seemed very confident to me. That's a big plus for a carry. He's calling right now. He will continue to gain experience in that. It would be best if you did not give way to emotions. It doesn't matter if you lose or win. It was better not to change anything, but if that's what happened, Pure is a good player. At least in the time frame I've been in contact with him. Save probably has some contractual obligations to the VP. Maybe that's why he didn't make any team. Maybe, there was a lot of money to be paid for him. I wonder why Save didn't go to NaVi.
On Nightfall
Nightfall can play 2022 in EG and return to the CIS. It will all depend on the results and the organization's decision to blame. If it decides that foreign players will be blamed, it will say, "Egor, goodbye, go home". If it goes the other way, it will replace the weak players. If Egor returns to the CIS, he can replace DM in case Pure develops as a carry. It will all depend on the circumstances. Or maybe Save will come to EG for 4, and Cr1t will come back to 5. EG is in a tricky situation right now. Egor and Jerax are not playing from the US. Two players are not in the bootcamp, and it is always a challenge.
Bet on Dota 2 with 1xBet
On OG's power
OG has a very small selection. It's playing great right now, but there are not enough selections. You can't make conclusions from a couple of matches. You can remember us when we lost to Empire and NoTechies at DPC, the two weakest teams initially. You could think that we were losers, but then we almost made it to the majors. So it's too early to make any conclusions. As for OG, everyone noted the new players' skills. The team is good now. Everybody was saying, "Well, who is Chuvash!?" He's Misha's friend, but it doesn't matter at all. If you provide a result, it makes no difference. Ammar and bzm were called to Alliance, but OG as an organization is stronger. But Alliance is now underrated. Though, I would have made the same choice myself.
Reshuffles in Team Secret
Puppey knows exactly what he's doing. He's certainly put together weird lineups with weird people, but he knows what he's doing. The only thing that raises questions is iceiceice on a triple. Statistically, he was one of the worst in his team, taking a top-12 of TI. That, of course, raises questions. I'm sure Nisha himself wanted to play as a carry. It's his desire, and he deserved it.
Bet on Dota 2 with 1xBet
On RAMZES666 lineup
I believe that the RAMZES666 lineup has big appetites. In the CIS, some clubs pay too high salaries. It won't be easy to go to the majors. If all the remaining teams do well, RAMZES666's lineup won't go to the majors.
On Fn skills
There are almost no stronger mid players in the CIS than Fn. There are only two players like that or even one. Fn is not called to the tier-1 teams because of his age and there are no vacancies. He has motivation. He could have gone to a Division 2 team for the money, but he chose to play against the strongest. If I had to call up a midfielder for the short term, I'd call up Fn. If it's about the long term, I won't do it.
On reshuffles on the tier-1 arena
Most of all, I was surprised by Jerax in EG, iceiceice in Secret, and Mickey as a Mid. The biggest surprise was ATF in OG. I can't say I liked spAce, but I was very surprised by his performance. He was playing just as hard carry; he was failing in macro. Now he's moved to OG and plays temporary heroes. He's grown a lot as a player. The third would be zai in Liquid. I'll be very interested in watching Liquid, OG and Team Secret this season. I'm not too fond of Nigma, I respect guys and their managers, but they haven't changed anything. I don't think they'll do anything in the new season. It seems like the kicking iLTW won't change anything in the team, but in theory, replacements can change things a lot. You can see that even in our team. The main problem is that Miracle stopped playing well. Miracle used to stand out with his play. He did everything perfectly. Now he does not show it.
Bet on Dota 2 with 1xBet