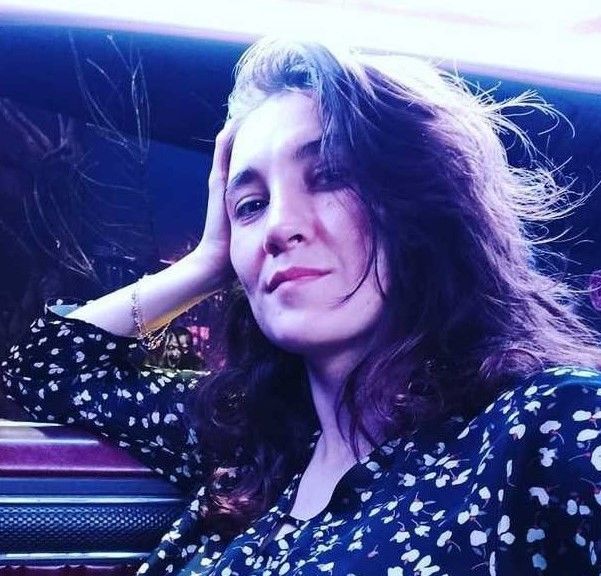 Lasse "MATUMBAMAN" Urpalainen is a legendary Dota 2 player with a remarkable professional career, It took Lasse only a year and a half to turn from an ordinary player with a high rating into a true cybersport star. MATUMBAMAN has been at the top since 2016. He always represents the strongest teams and demonstrates excellent results. At that time, there was not a single year that you could say Lasse had failed. His example is unique in Dota 2, in the history of the discipline such players can be counted on the fingers of one hand.

MATUMBAMAN started to show great results in Team Liquid. He became The International 7 champion with this team, but when the team's results began to worsen, he was kicked out of it. Later Lasse joined Team Secret. For two years, this team was considered the strongest in Europe and one of the strongest in the world. However, Team Secret didn't win at TI and took only third place. After that, Lasse was again kicked out of the team, and he returned to Team Liquid where he still plays. MATUMBAMAN got back to the old tag, but now this organization has another roster, also strong. Read how MATUMBAMAN always manages to stay on top in the material by Cybersport.Metaratings.ru.
Bet on Dota 2 with 1xBet
MATUMBAMAN's main achievements
Without exaggeration, MATUMBAMAN can be called a legendary player who achieved fantastic success in six years, became champion of The International — the most prestigious esports tournament, in particular. Below are Lasse's major achievements (in chronological order) since 2016 when he started winning everything. Surprisingly, MATUMBAMAN hasn't had any "dark times" in his career. He was always in top teams and took first places with them. This trend continues to this day. The list of accomplishments only includes first, second, and third places (except TI), otherwise, it would be much longer.

Shanghai Major 2016 — 2 place;
ESL One Manila 2016 — 2 place;
EPICENTER 2016 — 1 place;
Manila Major 2016 — 2 place;
ESL One Frankfurt 2016 — 3-4 place;
The Summit 5 — 3 place;
The International 2016 — 7-8 place;
ASUS ROG DreamLeague Season 6 — 1 place;
StarLadder i-League StarSeries Season 3 — 1 place;
StarLadder i-League Invitational Season 2 — 1 place;
EPICENTER 2017 — 1 place;
DreamLeague Season 7 — 1 place;
The International 2017 — 1 place;
StarLadder i-League Invitational Season 3 — 1 place;
ESL One Hamburg 2017 — 3-4 place;
AMD SAPPHIRE Dota PIT League — 1 place;
Midas Mode — 1 place;
DreamLeague Season 8 — 2 place;
ESL One Genting 2018 — 2 place;
StarLadder i-League Invitational Season 4 — 1 place;
ESL One Katowice 2018 — 3 place;
The Bucharest Major — 3-4 place;
DreamLeague Season 9 — 3 place;
EPICENTER XL — 2 place;
China Dota2 Supermajor — 1 place;
The International 2018 — 4 place;
Megafon Winter Clash — 1 place;
MLD Macau 2019 — 1 place;
MDL Disneyland Paris Major — 2 place;
DreamLeague Leipzig Major — 1 place;
WePlay! Dota 2 Tug of War: Mad Moon — 2 place;
WePlay! Pushka League Season 1 Division 1 — 1 place;
Gamers Without Borders 2020 — 1 place;
OGA Dota PIT 2020 Online. Europe/CIS — 1 place;
ESL One Birmingham 2020 — Online. Europe/CIS — 1 place;
BLAST Bounty Hunt — 1 place;
BEYOND EPIC. Europe/CIS — 1 place;
OMEGA League Dota 2: Europe Immortal Division — 1 place;
OGA Dota PIT Season 3. Europe/CIS — 1 place;
Dota Pro Circuit 2021: Season 1 — EU 1st division — 1 place;
The International 10 — 3 place;
Dota Pro Circuit 2021/2022 — Western Europe — 1 place;
Dota Pro Circuit 2021/2022 — Western Europe. Finals — 2 place.
Bet on Dota 2 with 1xBet
Lasse's youth
Lasse was born on March 3, 1995, in Finland. He started his professional Dota 2 career quite recently, in the middle of 2014. Then he was 19 years old: much older than novice players are these days. Before, Lasse wasn't fond of computer games, as he was an athlete who was predicted to have a great future.
At the age of six, Lasse started playing baseball. He loved this game, and after a while, baseball became a big part of the boy's life. Lasse played for 10 years and managed to get to the Finnish Major League, which was a great success. However, after all these years, baseball was no longer fun for Lasse, so he abandoned it the same year he graduated from high school.
Then Lasse's parents sent their son to a sailor's school, where he was to gain the necessary knowledge to become a future captain of a ship. He attended classes for several months, but it was torture, as he was never excited about life on the sea. He quit the sailor's school but couldn't find a job that would please him. Lasse got depressed and started to wet his whistle every day. That was when Lasse discovered Dota 2 — the game that has changed his life forever.

Lasse was gifted enough to become a cyber athlete. He was quick on the uptake and raised the rating fast. When Lasse reached 6 thousand MMR, he decided to start streaming. He hoped to become more recognizable and join a professional team.
Meanwhile, his financial situation was difficult because Lasse didn't work. Because of that, he often had to borrow money from his parents which led to constant quarrels. Once they gave him an ultimatum: "You either stop playing or find yourself an apartment." Lasse didn't even think about it and immediately went to his girlfriend. She wasn't good at computer games but believed that her boyfriend would achieve his aims. Despite all the difficulties, Lasse was determined to become a professional player.

Career development in Team Liquid
Bet on Dota 2 with 1xBet
MATUMBAMAN's esports career started in 2014. Then he assembled a stack of players with high ratings, which was called Veni,Vidi,Vici. The mix played together for several months but didn't manage to qualify for any tournament. When Lasse realized that he wouldn't make it to esports with Veni,Vidi,Vici, he left the team.
MATUMBAMAN joined Finnish stack 4 Anchors, where he played with his equally famous compatriot, Jesse "JerAx" Vainikka. The guys played for more than a year. They played in 100 matches with a win rate of 40%. The best achievement of the roster is 6th place at the XMG Captains Draft 2.0. After its failure at the qualifiers for TI5, the team disbanded, but Lasse managed to reach his goal, as he was noticed by other professional players.
In September 2015, famous Kuro Salehi "KuroKy" Takhasomi invited MATUMBAMAN to his new team 5Jungz to play as a carry. Several months later, the stack was signed by esports organization Team Liquid. Then the team had the following roster.
Lasse "MATUMBAMAN" Urpalainen (carry);
Amer "Miracle-" Al-Barkawi (mid);
Ivan Borislavov "MinD_ContRoL" Ivanov (offlainer);
Maroun "GH" Merhej (position four);
Kuro "KuroKy" Salehi Takhasomi (support).
Together, the guys reached a lot of success, including a victory at The International 7. You can learn more about the achievements of Team Liquid of that time here.
However, Team Liquid took only fourth place at The International 8, which the team considered a failure. The players decided to change something and couldn't think of anything better than kicking Lasse out of the team. They all claimed he was a fantastic player, but the team needed a "restart." MATUMBAMAN himself was shocked by this decision. He understood why his teammates had done it but couldn't agree with their decision.

Our game style in Liquid was outdated and we couldn't really change it for some reason. I don't know if it was our own laziness or if we were too rigid and couldn't change ourselves. It was too easy for our opponents to play against us because we played the same way for two years and that's why we needed some next-level stuff in-game to overcome our opponents. And then the team decided that I was getting fired. It was rough for me and IMO the timing wasn't the best but I understood why they decided to do it. Maybe we could have made it work or maybe not but the decision was made and I'm not bitter about it. It was probably the players' decision because usually in Dota2 orgs don't decide these things. We are still friends and I don't have "resentment" towards them. Life goes on.

Lasse "MATUMBAMAN" Urpalainen
Joining Chaos
After he had been kicked out of Team Liquid, Lasse didn't know what to do. It was the first time since 2016 when he risked missing The International. MATUMBAMAN had many offers from different regions, but in the end, he decided to join the European team Chaos.

The funny thing is Misery texted me a couple of hours after I heard I was benched that "You wanna play some Dota?" I also got offers from America, Southeast Asia, and multiple offers from Europe, but I chose Chaos because I thought that's where my best chance is for TI. And I could stay in Europe.

Lasse "MATUMBAMAN" Urpalainen
The Chaos roster was terrible. There were no top-notch players, except for MATUMBAMAN and Misery Therefore, it seemed the team wouldn't qualify for The International 10. But Chaos did it against all the odds. The team made it to the main tournament of the year. Needless to say, without MATUMBAMAN Chaos would never have been able to do it.
The team failed in the group stage of The International but took a decent place. Thanks to that, the team managed to get to the playoff. Of course, the competition there was much more serious, that is why Chaos soon lost and left the tournament. Soon after that, MATUMBAMAN left the team.

Absolute domination in Team Secret
Bet on Dota 2 with 1xBet
As it was expected, MATUMBAMAN wasn't left without a team and immediately joined Team Secret — one of the strongest teams of that time. There gathered great tier-1 players, united by one of the best captains in Dota 2 history, Clement "Puppey" Ivanov. The roster of Team Secret was as follows.

Lasse "MATUMBAMAN" Urpalainen (carry);
Michał "Nisha" Jankowski (mid);
Ludwig "zai" Wåhlberg (offlainer);
Yazied "YapzOr" Jaradat (position four);
Clement "Puppey" Ivanov (support).
With its new roster, Team Secret won the first major tournament, DreamLeague Leipzig Major, having defeated Evil Geniuses in the grand finals with a score of 3-2. It seemed Team Secret would have a successful year, but "the coronavirus era" started in Dota 2. The DPC season was temporarily canceled, all majors and international tournaments were banned. The teams could play only online and only in their region. Otherwise, they had ping problems.
"The coronavirus era" lasted for a year, till early 2021 when Valve declared the start of the new DPC season. By that time, Team Secret had established itself as the strongest team. MATUMBAMAN and Co. have set a new Dota 2 record. They won seven consecutive tournaments, and the score in the grand finals was often 3-0 for Team Secret. At that time, it was difficult to imagine someone would outplay the team.

Last year's DPC season also started very successfully: first place in the European regular championship and fourth place in the Singapore major. This result was enough to get the direct invitation to The International 10. After that, Team Secret relaxed a bit but came to the main tournament of the year on high alert.
Team Secret showed a cool game at The International 10 and got 3rd place. That's the best result in the history of the organization. But Lasse was disappointed that he hadn't won TI for the second time and decided to leave the team. He changed his mind almost immediately, as he still believed in Team Secret, but his teammates refused to accept him.

After our loss at TI10, I told the team I was thinking of retiring. But after going home and thinking about it with a calm head, I came to the conclusion that there still was one more year in me. During that time, my former teammates were quite stressed about the situation because of my uncertainty. After a while, it didn't feel I was a part of Team Secret and it didn't feel right for me anymore. There's nothing that would change my decision to call it a day a year from now. I don't really think I want to make the switch to being a coach.

Lasse "MATUMBAMAN" Urpalainen
Return to Team Liquid
During the offseason, MATUMBAMAN joined Team Liquid, returning to his former organization. By that time, their lineup had completely changed. There were no old members left. At the moment, the Team Liquid roster is as follows.

Lasse "MATUMBAMAN" Urpalainen (carry);
Michael "miCKe" Vu (mid);
Samuel "Boxi" Svahn (offlainer);
Ludwig "zai" Wåhlberg (position four);
Aydin "iNSaNiA" Sarkohi (support).
The new roster of Team Liquid has been playing together for only one season. During this time, the team has won the regular championship and took second place in the regional finals. Thanks to this, the team has 430 DPC points, which is good for getting to The International 11. And considering that Team Liquid plays really well, we can say that MATUMBAMAN won't miss the main tournament of the year.

The ultimate goal is always to lift the Aegis at The International. But I would like to win it while enjoying myself and doing it right. It will be my last year as a professional player, so I want to have a positive work atmosphere without experiencing burnout. Even if I don't win The International with Team Liquid again, I'd like to see the newer players benefit from my experiences so that when I retire, I can take credit for their insane plays!

Lasse "MATUMBAMAN" Urpalainen
Bet on Dota 2 with 1xBet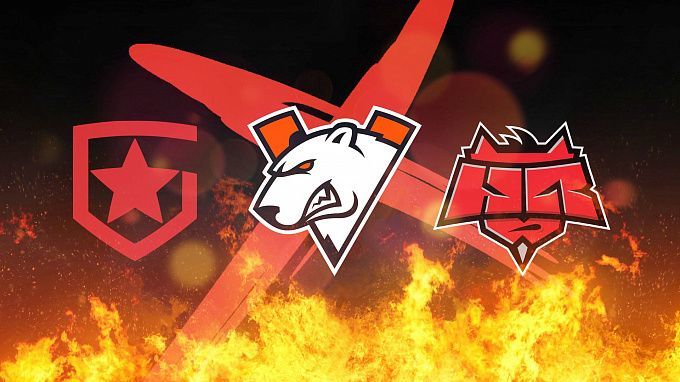 Banning Russian players in Dota 2: what can an international boycott lead to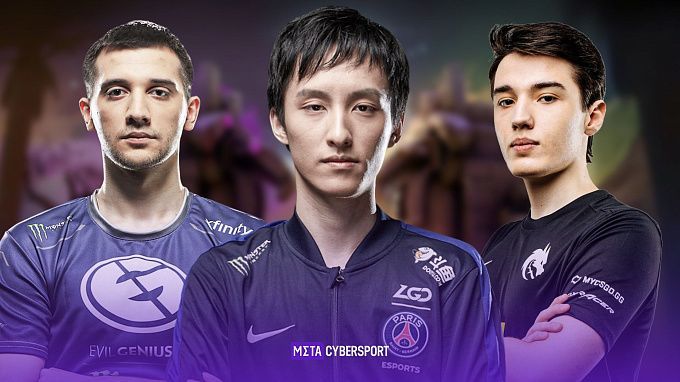 The results of the DPC winter season: 12 teams have the most chances to go to TI 11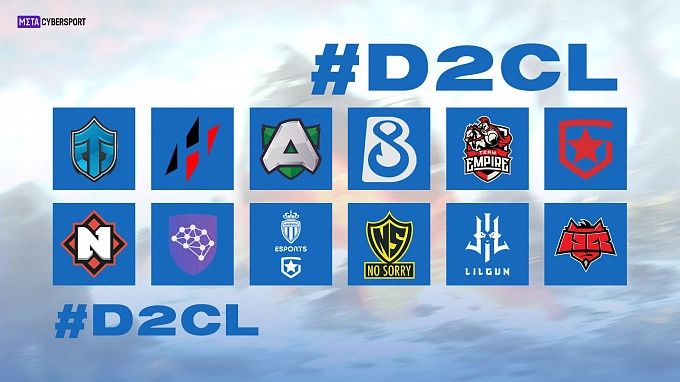 D2CL has ended to begin again: the announcement of Dota 2 Champions League eighth season