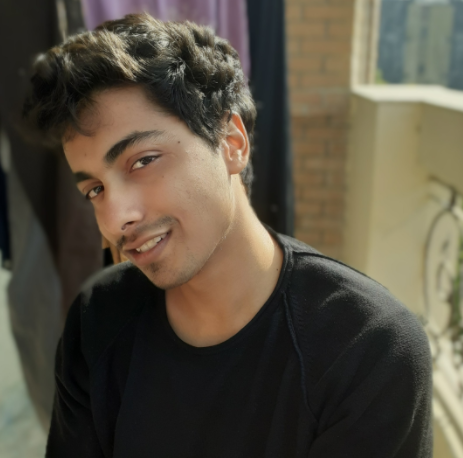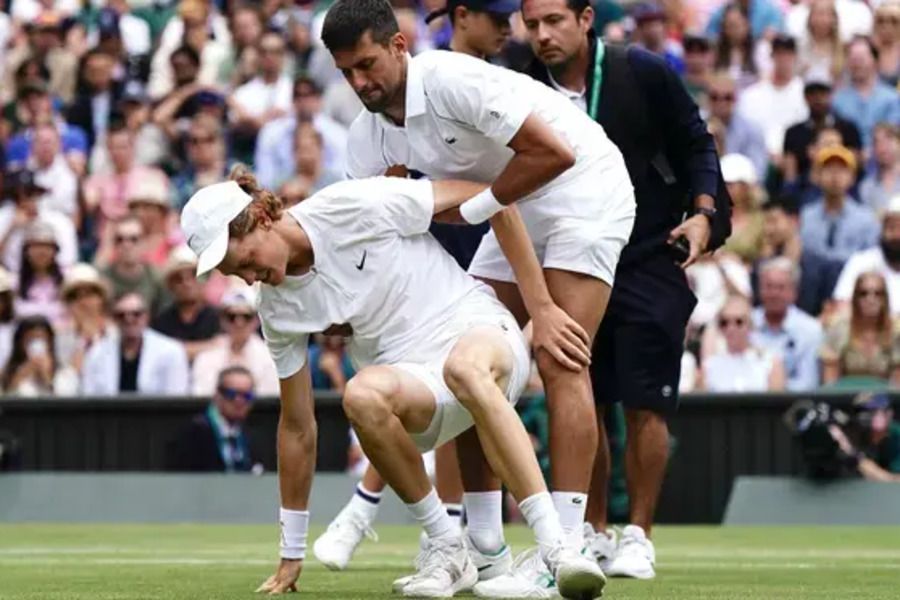 Wimbledon has seen great battles throughout its history and this year's competition has lived up to its hype for sure. Some battles surely have been etched deep into the future, reminding one of the epics of Federer/Sampras battle in 2001 when a young Federer broke Sampras' hegemony. We almost saw one of these epics when Novak Djokovic clashed against Jannik Sinner, as the latter almost forced an upset but Djokovic made a huge comeback and won 5-7, 2-6, 6-3, 6-2, 6-2. It was a memorable battle nonetheless and only solidifies Djokovic's status further as a legend. He has now moved on to Semi-Finals and continues to showcase his brilliance. Sinner deserved props for pushing Novak this far and he has surely announced his arrival to the elite tennis club. Can Novak make a further push from here?
An electric affair
Sinner overwhelmed Djokovic just like he overwhelmed Alcaraz. The difference here clearly was the experience between Djokovic and Alcaraz. Sinner was looking even better than in his contest versus Alcaraz which implies that he has taken a liking to the grass surface. Djokovic's fitness at this age is something to marvel at and young Sinner would have learned by now that the elite crop never gives up and is always confident.
Huge comeback by Novak
Sinner took control of the game early and was helped by the fact that Djokovic was committing many unforced errors and wasn't looking himself. As it happened, Novak looked down-and-out, and scrapped somehow but still lost the first set. In the second set, Djokovic looked even more fazed out and stood no chance against Sinner as the youngster was just going through the motions and dominated the veteran.
But Djokovic has had enough at this point, he took matters personally and did a great job of holding his serve, rushing to a 5-2 lead in the third set after he had lost the first two in a shocking fashion. Novak knew more careless play meant kissing goodbye to the tournament itself and showed more urgency. However, young Jannik refused to give up and then engaged in a deep rally with Djokovic to stretch the third set, which Djokovic ultimately won 6-3, having been challenged a lot again.
But Novak had now heated up and was leaving no stone unturned in making Sinner fight for every point. This is when Novak seized the momentum of the game and forced Sinner into mistakes, using his unerring forehand. Djokovic forced the fifth set using his incredible game smarts and Sinner, although fought hard, was unable to avoid going into the decider. Djokovic immersed all his experience into the game from there and Sinner was just another player caught in the Novak special, and the Serb downed the Italian in the last set quite comfortably. The Djokovic madness involved a shot where the Serb chased a baseline ball, jumped up to fetch it and while sliding, launched a backhand shot for the winner. Oh my!
Comeback king Djokovic
This was the seventh time during a Grand Slam that Djokovic made a comeback being down two sets. This is just outrageous on so many levels and young Sinner almost made Novak pay for being too lax at the beginning. This in no way is saying that Jannik wasn't phenomenal, oh my, was he forcing Novak to unlock his best game here! The win against Alcaraz may have been a turning point in the young Italian's career. He really made Djokovic work hard but Novak proves again that they have been few athletes like him to play any sport. There is no quit in this unbelievable talent.