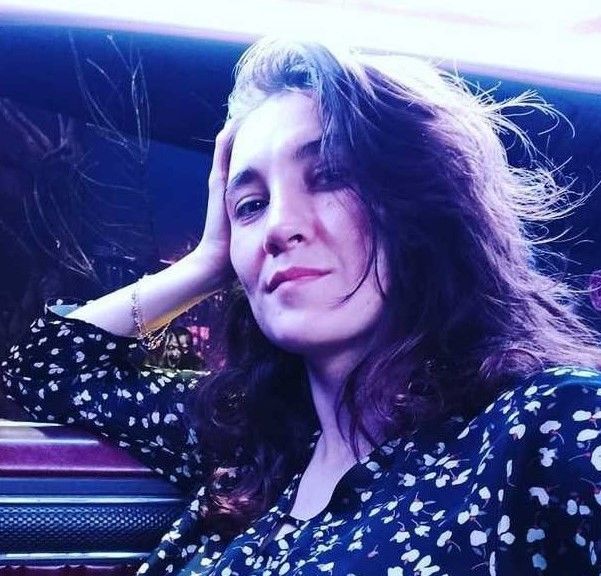 Rémy Cabella has been playing in Russia for two years, and this season the Frenchman is one of the brightest players in the whole league. But before gaining recognition in Russia, he had to go through a lot: torn crosses, coronavirus, adaptation to a new country. But largely thanks to him, Krasnodar are now, after last season's crisis, among the leaders of the RPL. However, that is not enough for Cabella. Rémy is confident that the club can compete for the top places.
In addition to his plans for the season, Rémy Cabella spoke about many interesting topics in his big interview for Metaratings.ru:
Goncharenko is very close to the players, smiling a lot, angrier than Musayev;
In France, Krasnodar could play at the level of the top four clubs in the league;
Cabella was locked up for 21 days because of the coronavirus and had difficulty breathing after his recovery;
In the autumn, it was written that Cabella thought the move to Krasnodar was a mistake - Rémy explained what he meant;
By the end of winter, he promised to decide his future as his contract with Krasnodar ends in the summer;
Cabella dyed his hair for the president of Montpellier when the club became champions. Is he willing to offer the same to Galitsky?
"Our place is in the top three, but personally, I won't be happy if we finish in the third place in the season."
– This is your third season at Krasnodar, and it seems that now we're seeing the best version of Rémy Cabella. Are you satisfied with your game?
– Now I'm very happy. It's not a secret that I had a serious injury that prevented me from having a good season and helping the team in the Champions League during the first year. But then, the next season, we qualified and were able to play in that tournament. Now, individually, I had a really good start in the season.
– You score, you lead in the list of assists in the RPL. At the same time, the club can lose twice in a row, but it can also win. Why is the team so unstable from match to match?
– Yes, sometimes it was hard for us to win important games. But we shouldn't forget that we played against good teams with great players, so it's not that easy. It's a shame, though, because we had games against Ufa, Rostov or even Dynamo, where we could have performed much better and scored more points. But every once in a while, we pick up the pace and go up in the table again. I think our place is in the top three.
– Viktor Goncharenko has been coaching Krasnodar for more than six months. What has changed with the arrival of his staff?
– The coach changed our game style a lot, especially in the attack. We used to be more focused on short passes in the center. We play much wider, using the free space and more one-touch passes to defined areas. Also, he is very close to the players, which is very important.
– In one of your interviews, you said you don't like tough coaching. What is "tough coaching" for you? Does Goncharenko use it?
– No, no, he doesn't work that way. For me, "tough coaching" is when you don't give players the freedom to make them play like robots. Some coaches want to create a robotic system. But I don't share this idea. It's not like that here at Krasnodar. We have a lot of freedom, which is very important for the attacking players and their creativity.
– In the documentary movie about Krasnodar, we saw that Murad Musayev, the former coach, could throw tactical tokens and the board in the dressing room. Is Goncharenko just as fierce?
– Not that much. Goncharenko smiles a lot, but when he gets angry, he gets really angry. He indeed gets a little less angry than Murad does. Murad once broke the table, but that's okay because he has been in very difficult situations when teams were winning back the game against us or when we were losing. I understand him. It's a little bit different with Victor. He would do the same if he had a table next to him, but now the table is a little further away (laughs).
– If you finish third in the season, will you be happy?
– Personally, I'm not, but there is still a long way to go. There is the second part of the season with a lot of games. We have to catch up with Dynamo, which is higher than we are. Why not try to catch up with Zenit? It could be good for the championship because they were lonely at the top of the table in the last few years. It would be great to compete with Zenit to add spice to the championship.
– It's very difficult to compete with Zenit. They have the biggest budget in Russia. Do they remind you of PSG in France?
– I guess so, but with a correction for the overall level of the championship. However, Zenit are a great team, both in the Champions League and in Russia. They have good players and a good team. Unlike many clubs in the country, they have an experienced team with strong players who know the championship very well, who know it by heart. I think they have a very balanced squad.
– What needs to happen for Krasnodar to beat Zenit after Round 30?
– We will have a dozen of matches after winter, which means we need to win at least 10 of them and draw twice to get ahead (laughs).
"Krasnodar would have been in the top four in the French championship"
– Apart from Krasnodar, were there any other offers from Russia when you played in France?
– There was interest from some Moscow club, but I do not remember which one. Krasnodar made me a certain offer, and I accepted it.
– Now you've been playing in Russia for two years. What are the main differences between French soccer and Russian soccer?
– The Russian championship is more violent, requires physical training. It is much more defensive than France, where they often play with four defenders and two center players. Here many teams play with three central defenders and defend very well. But we've adapted to it, and I'm used to playing against two central defenders as well as three.
– Is there a problem with refereeing in Russia?
First of all, you should know that a referee's job is very, very difficult. I think referees in Russia don't communicate enough with players. They behave very strictly, like police officers. I think it's important for referees to communicate with players, even if a player is wrong. Unfortunately, referees often refuse to discuss anything. As for mistakes, we're all human. We all make mistakes. Today, there is VAR, which helps to avoid them, and I hope that all these problems will be solved one day.
– You came to Russia at a much better time for Russian soccer, judging by the fact that this is the first time three clubs from the country made it to the Champions League group stage. Have you noticed that the league has become weaker in those two years?
– No, no. I don't think the championship became weaker. You can't judge a championship decline in two or three years. You have to look at the distance.
– Krasnodar played on equal terms with Rennais last year in the Champions League and even won it. Now Rennais are in second place in the French championship. Where, from your point of view, Krasnodar would be in League 1 today?
– Oh, it's very hard to imagine. After all, Rennais changed many things in their lineup last year. They had a new coach. They play differently, and I think they are better this year. Now they are having a very good season. As for Krasnodar, I think in League 1, we would be in the top four.
"I spent 21 days locked up at home because of the coronavirus. Headaches, body aches, difficulties with breathing took place".
– During all your time in Krasnodar, what moment can you call the most important for you?
– The most important moment for me was when we qualified for the Champions League last year due to the matches against PAOK. I scored both left and right. Everyone was smiling on the bench, and when the whistle blew, it was a great moment of joy. It was a big moment for me because I hadn't been able to help the team because of an injury the year before. At that moment, we were all very emotional.
– At the same time, the whole year was ambiguous for Krasnodar. On the one hand, the debut in the Champions League, on the other hand, the failure in the championship, a lot of injuries and coronavirus in the team. What do you remember more, good things or bad things?
– For sure, I remember only the good things. You learn from the bad things but remember the good ones. It is important to say that Krasnodar qualified for the Champions League, qualified for the group stage, and made it through the playoffs. It was a very difficult match against PAOK. After that, we had a very good group with Chelsea, Sevilla and Rennais. It is a good experience, and I hope that Krasnodar will test themselves in the Champions League again in the future.
– You had a coronavirus during the Champions League. According to Galitsky, your partner Magomed-Shapi Suleymanov took a very long recovery. How did your illness pass?
– It was very difficult because two days before the match, the club called me and said, "Rémy, you have to stay home, don't come". I asked what they meant because I didn't think about covid. Then they told me I tested positive for coronavirus. I asked them to double-check for other tests (smiling), but they explained that it was an official UEFA test and that I had no choice.
It was sad news for me. It was very hard to know that I would not play in the first match of the Champions League, especially in France, against Rennais. I spent 21 days locked up at home. I was very tired, but the club took care of me: they were always in touch, constantly did tests, the doctor called me several times a day. I felt tired, exhausted. My head, my body, everything hurt. It was good to be back. At first, there were breathing difficulties, but gradually, under supervision, with sensors that monitored my condition during the training, I recovered.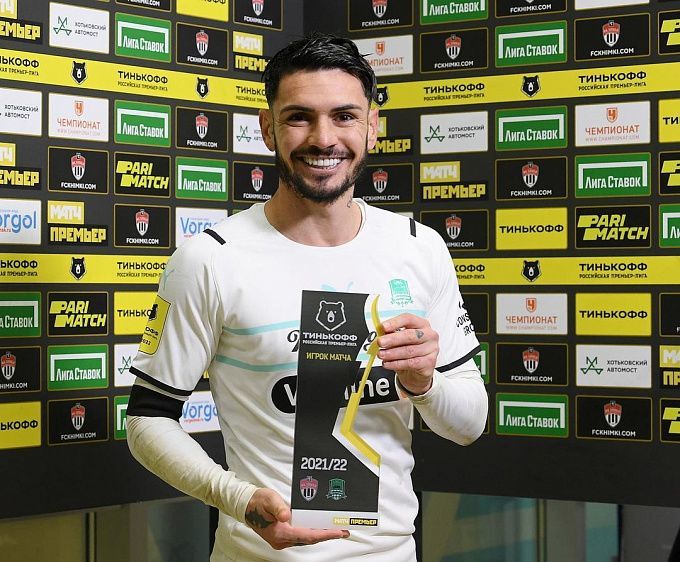 – At Rubin, the club announced the mandatory vaccination of all club employees. Did Krasnodar follow this path as well? Have you been vaccinated?
– Yes, I am vaccinated, but I have the European vaccine. The Russian vaccine is not recognized in Europe, so I was vaccinated with a vaccine that is approved in France. I think getting vaccinated is very important not only for myself but also for the people around us. I had a coronavirus but got vaccinated to minimize the chances of other people carrying the virus. As for vaccinations, each club makes its own decisions. If there is a need to talk about it, the club discusses it with us, but the decision is up to the player.
"In January and February, I will decide to stay at Krasnodar or leave after the season".
– Aren't you bored in Krasnodar? What do you do in your spare time?
– No. I'm a person who does everything, so I don't get bored: I watch series, play video games. Besides, we train a lot. I leave in the morning and come back in the afternoon, and then I have a free afternoon. I like to walk in the park. It's beautiful. The park near the stadium is my favorite place in Krasnodar.
– It's warm in Krasnodar now, but there are already severe frosts in many parts of Russia. Is it cold for you to play in Moscow in late November and winter?
– It's really cold there, but I lived in Saint-Etienne, and it snows and gets cold in that city. It's much colder in Saint-Etienne than in Krasnodar. There aren't many games in Moscow in winter from December to February. So I am very happy to play in Krasnodar and live in a warm city to complain about the climate.
– "Everyone wanted me to stay at Saint-Etienne - family, management, and coaching staff. I made that decision myself. Perhaps, it turned out to be wrong," this quote was given by Russian media in September from your interview to a French publication, but then you said that this was a mistranslation of your words. What did you mean then?
– I said that if I were a president, I would not have sold my best player. In deformed words, it was said that I made a mistake by leaving, although I did not say that at all. I said that if I were the president of Saint-Etienne (Rémy underlined the word "if" several times - Comment from Metaratings.ru), I would not let the player go, especially with the European League game. In general, I was saying that it was a mistake for Saint-Etienne to let me go, not that I made a mistake when I joined Krasnodar. That's all I said. I have nothing to hide. I came to Krasnodar to win trophies and fight for the Champions League, and I'm happy now, though Saint-Etienne is in my heart.
– Your contract ends in the summer. Usually, by December, clubs discuss with players in your position for the future because six months before the end of the contract, you can negotiate with other teams. Do Krasnodar communicate with you on this subject?
– From time to time, we talk about it. The management wants to know what I plan to do next. But I've decided that I'll wait until the first part of the season is over, and then I'll decide on the future. I have to discuss everything with my family because it's important for us. I will make the final decision with the club closer to the end of January or February.
Frankly speaking, I do not dwell on the future. Today, my main goal is to finish the season with Krasnodar in the top three or even higher. We all need to do our best.
– There's a lot of news around you. For example, recently, in Turkey, they wrote that Besiktas want you in the team. Did they contact you?
– It would be disrespectful to Krasnodar to talk to other clubs now. As I said, in January and February, I will decide to stay or go. If I decide to leave, I will be able to communicate with the clubs, and then we will think.
"I'll ask Galitsky if he's ready to dye his hair green if Krasnodar become the champion"
– Do you often communicate with Sergey Galitsky?
– I have great respect for the president. He's a great man. You probably know that he is very close to the team and his club. He often comes to the training center, 2-3 times a week. He communicates with all the players, knows everything about everyone. That's very important to me.
– He surprised everyone this year when he talked about his health problems. When did you guys in the team find out he had certain problems?
– There was a period when he didn't show up at the base for a while, and that seemed a little strange to us. Then we realized the president was a little tired, and I hope he'll be okay. We wish him sound health, and may God bless him.
– Can you imagine that Krasnodar will ever exist without him?
– No, I can't imagine that. When I played at Montpellier, the club was managed by Louis Nicollin (he passed away four years ago at the age of 74 - Note of Metaratings.ru). Now it's his son who continues his father's story. You won't see Montpellier without the Nicollin's. Here in Krasnodar, I understood the importance of the president and everything he brings to the city and the people. He made this club a great club, and I don't think Krasnodar can function without him.
– By the way, about Nicollin. You dyed his hair in the club colors when you and Montpellier became French champions in 2012. Is Galitsky capable of something similar?
– I don't know, but the next time I see him, I'll ask, "If we win the championship, will you dye your hair green?" We'll see how he reacts.
"I played against Golovin in France. He is very good at Monaco. If he goes to England, he will adapt there".
– You said that Saint-Etienne are in your heart. Now the club close to you has a very poor situation in the French championship. Do you follow your former team? Can you clarify what is happening to it?
– I'm constantly watching what's going on over there. Saint-Etienne will always be in my heart, especially with what they are going through right now. It's hard to see them in this situation, it hurts my heart, and I wish them to move up in the tournament table in the second part of the season (Cabella's former club is currently in the last place in League 1 table - Note of Metaratings.ru). I hope that the early break in the championship will be good for them.
– That team made some good noise with you in the 2018/19 season. Are you in touch with any of your former partners?
– Yes, of course, I keep in touch with everyone who stayed at the club. It's very easy to communicate with players with social media, Instagram, and Snapchat. I communicate with Khazri, Kolodziejczak and others, like Norden. We're in touch from time to time.
– Another club you played for, Newcastle, has new owners from the Middle East who promise a big project. There is criticism of past Newcastle transfers in England, including your move there. Now how do you rate this period in England?
– I think playing in England is a great experience, especially at a club like Newcastle. It was hard for me statistically because I only scored one goal in the EPL. But in front of big teams like Chelsea, Arsenal, and Manchester City, I showed my level and my game. It was not enough. I wanted to stay for a second season, but Marseille invited me, and I could not refuse them (smiling).
– After moving to Monaco from CSKA, Alexander Golovin said that the most difficult thing was to get used to the speed of the French championship. Is Russian soccer slower than French soccer?
– A little bit. But this difference always appears when you move to another championship. Not the same intensity, not the same technique, not the same defense. In France, they play faster, but in France, the game is more open, there is more tendency to play in attack. When you try to attack, you play faster. When you play against closed teams who defend well in Russia, it is harder to do that.
– By the way, in France and Russia, there are a lot of conversations about Golovin's transfer to another championship, for example, a move to the EPL. What do you think of the Russian?
– I haven't seen a single Monaco game this year, but I know Golovin. I played against him in France. He is very good at Monaco. I like him because Golovin is a very technical player. I appreciate that. And if he has to leave, I hope it will be a club higher than Monaco.
– Does England suit him?
– It's hard to judge because the EPL is a very difficult tournament with special soccer. Golovin has played in Russia, in France, and if he has to go to England, I think he will adapt. He has a lot of international experience. He is a great player, so you should not worry about him.
"Shapi was the most emotional player at Krasnodar. There were real duels between us during training".
– You come from Corsica, where very emotional people live. Do you often raise your voice during matches?
– I get angry, it happens, but I don't consider myself angry. Of course, there are times when I get angry, especially when I lose. At those moments, I can get angry at myself.
– In the film about Krasnodars season in the Champions League, we saw how Murad Musayev yelled at everyone after the defeat against Sevilla. Who else in the team could show vivid emotion?
– I was not in the locker room after the match against Sevilla. But the emotion and disappointment that day was very strong, especially after Sevilla drew the score and won the game.
The most emotional player of Krasnodar? Shapi. Oh, Shapi... When I crossed paths with him during the training, we had real duels. I love Shapi. I know he's in Turkey now and that it's a little bit difficult for him, but he knows how to learn from the difficult moments. I hope that he will be even stronger when he comes back and become a player in the opening lineup.
– The director of last season's movie said that you could succeed in acting with your Hollywood smile. Would you be interested in that?
– Ha-ha! We'll see, but soccer first. It's the best thing that ever happened to me. I once did a music video for a famous rap performer in France, JUL.
– What do you think of Russian rap?
– From time to time, I hear Russian rap because Gazinsky and other players like to listen to it in the gym or the dressing room. I don't know the names of the rappers, but there are a few songs I like.
– If you could choose your dream role, who would you like to play?
– If I had to pick a dream role, it would be the character of the American actor who played in the TV series Miami Vice (Don Johnson, - Note of Metaratings.ru). His character works undercover and, at the same time, manages to hang out at parties. I would have loved that role! (laughs). But seriously, all my thoughts are about soccer.