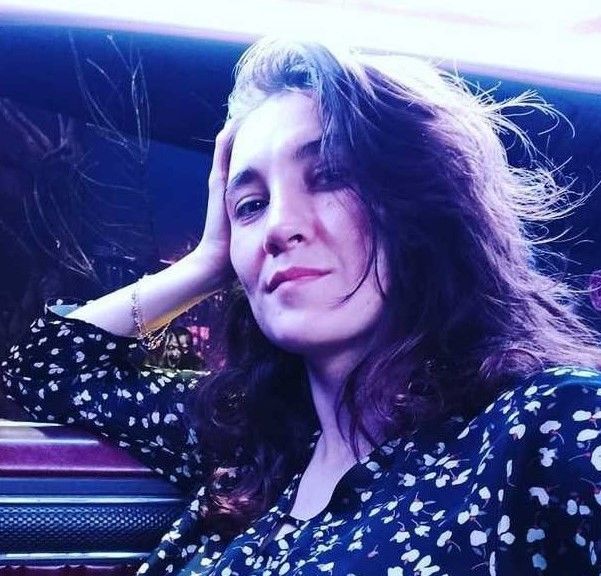 Brad Pickett is a former UFC fighter and a true MMA legend. In an interview, he told what he is doing after five years since his last appearance in the cage. A chic gym in London, evening game sessions with Dustin Poirier and memories of the most significant moments of Pickett's career are all in the interview!
Bet on UFC with 1xBet
"I can't stand it when people are separated from each other"
- First, I would like to touch on the current political situation. What do people in the UK think about the current conflict?
- Frankly speaking, I try to stay away from politics. In any conflict, there will always be two sides, and these sides will have their own beliefs. The problem is that the people who unleash these conflicts don't participate in them. After all, you know, in olden days the ruler mounted a horse and led his army into battle. Now everything is different. They just make these decisions somewhere at their desks, and the most ordinary people become victims. I think it's just awful. After all, humanity has already reached the point where it no longer needs to sort things out with the help of weapons. We are civilized people, we have gone far ahead as a species, as a whole. That's why I can't stand it when people are separated from each other. People can be at odds over anything: you are white, I am black, you are from that country, I am from this country. People always find something to come into conflict with. But personally, I look at people as a whole. We should just try our best to get along with each other.
- Brad, more than five years have passed since your last entry into the octagon. Could you tell me what you are doing now? What are your goals and priorities?
- At the moment I am a coach, and I have my gym. And it's just amazing. Now I spend all my free time here. I have a lot of young fighters, they compete in tournaments all over the world. I do enjoy it. This is exactly what I want to do: to pass on my knowledge to other fighters.
"If I help someone, I become better"
- Did you think that you would become a coach, even when you performed at a professional level?
- Sure! Even though I lived in England, I managed to visit many different countries. I constantly flew to the US and learned something new there. On return I showed new skills to the fighters from England. I showed them a bunch of different moves, and I think that helped them a lot to grow. I definitely became better in terms of wrestling. I think this has become my forte. It's interesting because I've never done wrestling before. Over time, I became very good at wrestling, and in particular I understood how to use wrestling in MMA.
In general, I constantly showed people the tricks, so in a sense I always trained others and did it with great pleasure. I have always been pleased with the thought that I can help someone with my technique. After all, if I can help someone, I become better. You don't want to be the best fighter in the gym, you want to help others develop with you. Therefore, now coaching is just a logical continuation of what I have been doing all my life.
Bet on UFC with 1xBet
- Now, looking back at your career, do you regret anything?
- No! You know, for me, life is life. Sometimes you make mistakes, but you can always learn from them. The main thing is to see where you went wrong, correct yourself and move on. All my life mistakes have taught me a lot. I actually never regretted anything. Rivalry has always come first for me. No money, no fame, none of that. For me, the most important thing was competition with others, and during my career I did my best to become the best in this sport. I have literally tried everything possible. There was never a time when I thought: hmm, what if I tried this or that ... No, it was not like that. I fought in four weight classes: lightweight, featherweight, bantamweight and flyweight. So I did my best to be the best in the world.
- What was the most special moment?
- There were several. If we talk about my life, then this is definitely the birth of my children. It has changed the way I look at the world a lot. As for my fighting career, it's hard to choose just one. You know, when I started fighting abroad all the time - at Bodog in Costa Rica and K-1 in California - I told myself that I wanted to fight in Las Vegas the most. Because Vegas is the capital of fighting. So, my WEC debut took place in Las Vegas. I then won with the "Peruvian Necktie"; it's a very rare technique. I was given a bonus for the fight of the evening, there was a lot of attention. It was a truly special moment. Debut, fight, Las Vegas and victory with such a rare technique - it was something wonderful.
"Just throw out a challenge to me and I will definitely take it up"
- Do you miss fighting now?
- Well, not really. Not as strong as before. I certainly haven't lost that competitive spirit. Just throw out a challenge to me and I will definitely take it up. I will do everything to win. I am competitive to the core. Every time I get into a tournament as a commentator or as a corner, I just go crazy with the atmosphere. But do I miss fighting after these five years? No, not really. After all, I understand that all this is now much more difficult for me. My body, my knees are just destroyed. It doesn't look realistic to me anymore.
At first, when I finished my career, I was like: hmm, maybe I'm still able to show something ... But now, after all these years, I understand that my body literally won't let me. So yeah, I don't miss it much, but I still love competition a lot. So now I am doing everything for my team to compete at the highest level. I'm very proud of them and I want them to be the best in the world.
Bet on UFC with 1xBet
- Let's talk about Nathaniel. His fight with Casey Kenney was very close, but many fans found the decision of the judges highly questionable. What do you think about it (the judges gave the victory to Kenny by unanimous decision - MMA.Metaratings.ru)?
- I think Nathaniel won this fight. Don't get me wrong, it was a close fight. But Nathaniel was more active, hit more. You know, sometimes the judges see the fight differently than the audience. I rewatched this fight about 20 times, no less. I rewatched and tried to understand where and what went wrong: why the judges made such a decision, where we could show ourselves better. I think we could fight more. If Nathaniel, with all this success in a standing position, had earned a takedown, maybe we would have won the fight. Now we are working on making him fight more. Even if it's a takedown for the sake of a takedown, let it be. The opponent will get up, but at least you will get points for the effective action. In general, he has great wrestling, he just doesn't use it while fighting, he concentrates too much on striking. Don't forget, in his UFC debut, he strangled a BJJ black belt. His first three victories in the organization came by submission.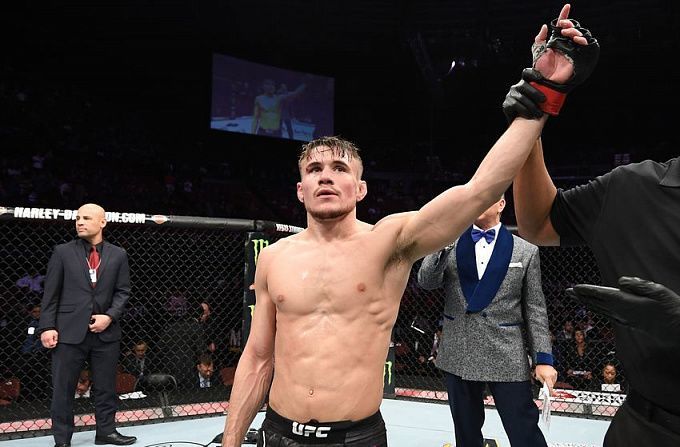 "MMA is constantly evolving, and that's the beauty of it"
- How do you think the fighters have changed over the past few years?
- I think the fights in general are getting much better. And all because the fighters began to learn much faster. They enter this sport with a huge store of knowledge. Those tricks for which we used to travel all over the world are now taught in every gym. Sport is developing together with fighters and technicians. This is the beauty of this sport; there are not many rules, so new techniques appear regularly. For example, in grappling, leglocks appeared, and with them a wide variety of difficult positions. Submissions are constantly appearing, for example, "Buggy Choke". MMA is constantly evolving and that's the beauty of it.
- Name your list of the top three fighters, regardless of the weight category.
- Usman is definitely good, he is really hard to beat. Jon Jones is number one, if he ever fights again. And, of course, Khabib. These are definitely the best fighters, regardless of the weight category.
Bet on UFC with 1xBet
- Have you ever talked to Khabib?
BP: Yes, we had a word with him on the "fighting island" in Abu Dhabi. I am a big fan of Khabib, he is a very tough fighter and at the same time a really humble person.
- And what about the best Russian fighters?
BP: Basically, I know Russian fighters from the ACA, because I comment on the tournaments of this organization. If we talk about those whose fights I really look forward to, then this is probably Magomed Bibulatov. I think he is an incredible fighter. I like Magomedrasul Khasbulaev, he is a real talent. Also Alexei Polpudnikov… Damn, there are just a bunch of great fighters in the ACA. I am grateful that I have such a cool job.
"When it comes to video games, I'm really addicted"
- I saw on your Instagram that you often play Call of Duty (a popular video game in the shooter genre - MMA.Metaratings.ru). Please, tell us about it, are you an avid gamer?
- Sir yes sir. (Laughs) I've been addicted to video games all my career. I used to be sponsored by Alienware (computer manufacturer - MMA.Metaratings.ru), and they gave me gorgeous gaming laptops. I carried them around the world with me, constantly played World of Warcraft, Call of Duty. Over time, I had to stop playing as I became too addicted to games. And about two years ago, someone again dragged me into Call of Duty. I tried, and that's it, I got hooked. When it comes to video games, I'm really addicted.
- Do you play with any of the famous fighters?
- Yes, I often play with Dustin Poirier and his trainer, former fighter Yves Edwards.
Bet on UFC with 1xBet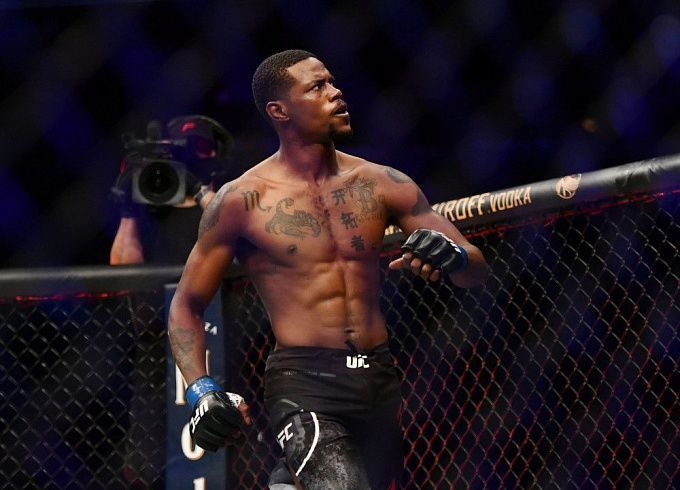 He neutralized the shooter, prevented the theft and taught the Internet troll a lesson: Kevin Holland is the main superhero of the UFC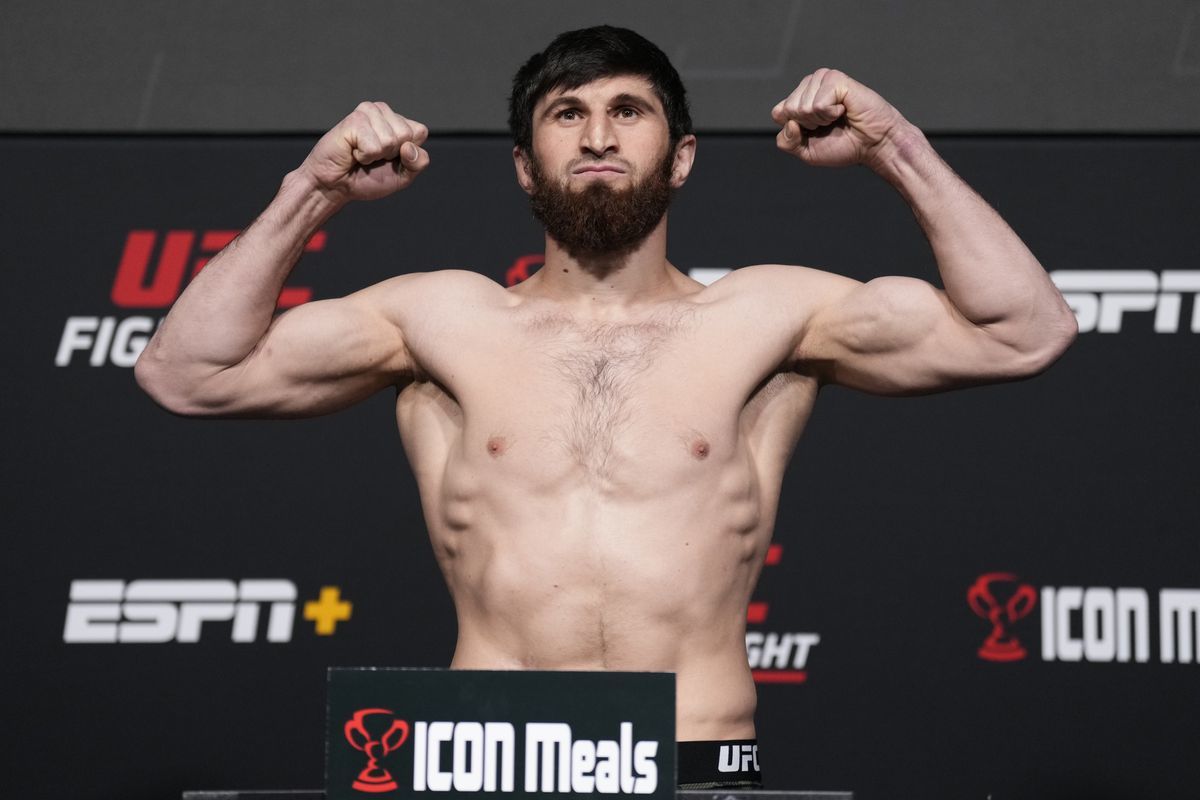 "We're ready for any challenges the UFC prepares." Magomed Ankalaev tells about the USA, the fight with Santos and the champion title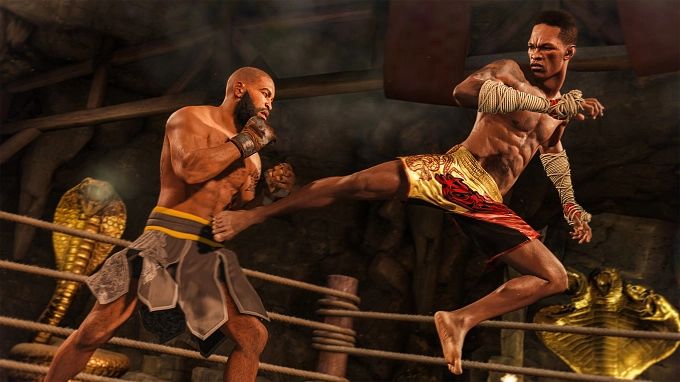 "Finish him": Tekken, Mortal Kombat, Street Fighter, UFC, and others: top 10 games about martial arts