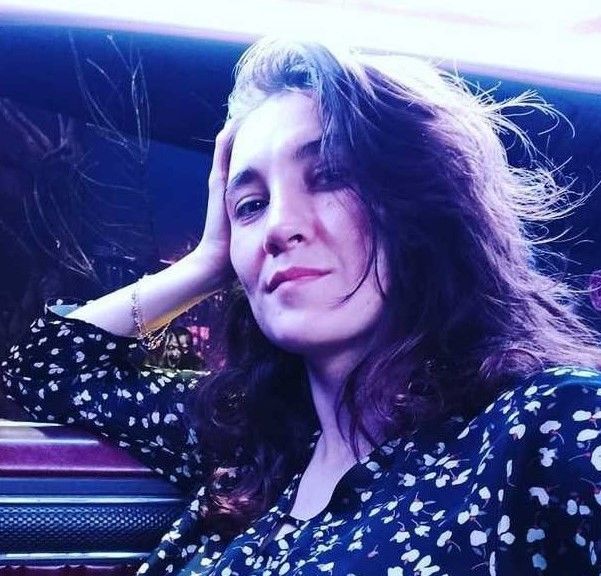 Roman Ramzes666 Kushnarev is one of the most famous cyber sportsmen from the CIS. He was born in a small Siberian town, but he managed to make it to the professional scene thanks to his hard work and innate abilities. Several years after that, he was considered the best player of Virtus.pro, the strongest team from 2017 to 2019. In a few years with that squad, Ramzes666 won five majors and finished 5th-6th at The International twice, making him one of Russia's richest cyber sportsmen. At the same time, Ramzes666 became an ambassador for several big brands, gaining widespread popularity among people not immersed in eSports. Soon after TI9, he decided to go to America and join the best team of that region - Evil Geniuses. At first, everything went great, but after the pandemic started, the team fell apart, and Ramzes666 returned to the CIS. After that, he tried to build up a few teams to get back to the same level, but he succeeded only on the third attempt. Now, Ramzes666 plays for CIS Rejects, which will play in the first division of the second season of DPC in a month. You can find more details about Roman Ramzes666 Kushnarev's story in the Cybersport.Metaratings.ru article.

Bet on Dota 2 with 1xBet
Roman's childhood
Roman was born in Novokuznetsk of Kemerovo Region in 1999. All his childhood he was engaged in sports: football and boxing, but such kind of activity he soon got bored. That's when he got introduced to computer games, started going to the club and playing Counter-Strike and Warcraft III, and later got acquainted with Dota. The future champion felt he was good at the game, so he asked his mother to buy him a computer at home to train more. As a result, Roman's mother took out a loan and gave her son a gift that changed his life forever.
I got my first fee of a thousand roubles at 11. These were local tournaments between local kids at the Novokuznetsk club. What did you spend it on? I don't remember exactly. I think it was on myself: playing in a computer club.

Roman Ramzes666 Kushnarev
A few years after that, Roman started to play a lot in a newly released game called Dota 2, which would become his fiefdom in the future. At 14, Roman attended a real LAN tournament under the nickname Ramzes666, where he came in second place. Since then, he did not change the nickname he thought up when he was little. That's how Ramzes666 came to be.
At 15, Roman was already playing at a decent level, but he could never find a team. The young cyber sportsman did not stop searching, and in April 2015, he joined the amateur team ScaryFaceZ.
I was 15-16 years old, sitting on Dota forums, looking for a team. I thought I'd try my hand at it. I had a good rating, after all. I was found and accepted into the team. They started paying me $200-250 there. At that time, it was a very good amount for me. I stopped taking money from my parents and started supporting myself and paying for the Internet.

Roman Ramzes666 Kushnarev
Bet on Dota 2 with 1xBet
The beginning of eSports career
Ramzes666 played in ScaryFaceZ for half a year. The team's results were unsatisfactory, to put it mildly. Even against the background of weak teammates, Roman looked even weaker. Then literally everything went against him, including the community, which decided to destroy a 15-year-old boy who had just entered the professional scene.
Were there moments when I wanted to leave the profession? There were, of course. When I was 15 years old, I remember playing in SFZ, my first team. I played badly enough. I was a kid who was called up to a more or less good team. We got paid money, I got high, but objectively I played badly. People wrote nasty things. When you read things like that, it makes your hands droop.

Roman Ramzes666 Kushnarev
Eventually, ScaryFaceZ broke up, and the not unknown Andrii ALWAYSWANNAFLY Bondarenko noticed Roman. It was he who invited Ramzes666 to join CIS Rejects. The guys played together for three months, after which the entire roster was signed by the newly created eSports organization - Team Spirit. However, this squad did not last long either.

Team Spirit confidently won the European qualifications for MDL 2015 Winter, but the team only finished in 9th-10th place at the tournament. In early 2016, Team Spirit qualified for the prestigious Shanghai Major, the first major Roman career tournament. In China, the team finished in last place, which led to changes in the lineup and Ramzes666's departure from the team. At the time, Roman was the one to blame for all of the team's problems, although this was far from the case.
In March 2016, Roman joined Team Empire. He went to the second major tournament of his career - the Manila Major. Unfortunately, the team did not succeed in playing together. The squad had an unsatisfactory result, finishing in 9th-12th place. After that, Team Empire failed to qualify for The International 2016 and could not qualify for the year's main tournament. After that, the team disbanded. However, no one blamed Roman for the defeat this time, as he was objectively the best player on Team Empire. The team would have surely dropped to last place had it not been for him. The legendary player Ivan ArtStyle Antonov noticed this and invited Roman to join his new team. Ramzes666 agreed and left Team Empire.
Bet on Dota 2 with 1xBet
Virtus.pro's golden line-up
Ivan ArtStyle Antonov assembled the legendary Virtus.pro squad from 2017 to 2019. He was the coach of the team. In addition to Roman, it included four other promising players. Each of them individually was considered a good performer. That said, no one believed in the roster. Everyone thought the roster would fall apart in two or three months. The squad looked as follows.
Roman Ramzes666 Kushnarev (carry);
Vladimir No[o]ne Minenko (mid);
Pavel 9pasha Khvastunov (offlane);
Ilya Lil Ilyuk (four);
Alexey Solo Berezin (support).
At first, the team played just abysmally. They could do absolutely nothing. Then the guys closed on the bootcamp and sat there for more than a month. After that, the team was unrecognizable. It is unclear what they were doing at bootcamp, but after it, the team transformed. And not just transformed, but also became one of the best in the history of Dota 2.
The new squad also showed good results in the Boston Major, finishing in 5th-8th place. And at the next tournament, called the Kyiv Major in 2017, Virtus.pro took second place, losing 2:3 to OG in a hard-fought battle. It was a legendary final that the whole world watched with bated breath. It should be noted that both the Boston Major and the Kyiv Major are major international tournaments in which the best of the best play. By that time, the teams from the CIS countries were at the bottom for several years, and now finally, we have a worthy representative of the region, playing on equal terms with the world giants. At that time, the entire post-Soviet space was rooting for Virtus.pro. Especially analysts highlighted Roman's performance, which was unbelievably good. At that moment, the legend of the best player from the CIS was born.
Bet on Dota 2 with 1xBet
After that, a succession of victories by the "golden" Virtus.pro squad began. It would take too long to describe each of them, as they are extremely numerous. In brief, at that time, Virtus.pro was considered one of the few strongest teams in the world that won tournament after tournament. Here is a list of the major awards earned by the VP at that time. These are all tier-1 tournaments.
The Kyiv Major 2017 - 2nd place;
The International 2017 - 5th-6th place;
ESL One Hamburg 2017 - 1st place;
ESL One Katowice 2018 - 1st place;
The Bucharest Major - 1st place;
World Electronic Sports Games 2017 - 1st place;
ESL One Birmingham 2018 - 1st place;
China Dota2 Supermajor - 2nd place;
The International 2018 - 5th-6th place;
The Kuala Lumpur Major - 1st place.
That's an impressive list. Obviously, after so many wins, Ramzes666 has become a dollar millionaire. However, that didn't help Roman achieve his main goal of becoming the champion of The International, the main Dota 2 tournament. In 2017, Virtus.pro lost to the champions from Team Liquid. In 2018, Vladimir RodjER Nikogosian replaced Ilya Lil Ilyuk in the Bears' lineup, but even that didn't help the team surpass their previous result. They were once again waiting for 5th-6th place.
Due to several TI failures, Virtus.pro was on the verge of disbanding. An unexpected decision - Roman Ramzes666 Kushnarev became the team captain. Only in this way did the guys manage to exist side by side for another year. Unfortunately, it did not help to surpass their previous result. The team played cool during the year, but at The International 9, they took only 9-12th place, which can be called a failure. That is when the "golden" Virtus.pro lineup fell apart. Ramzes666 walked away from the Bears.
In three years in VP, Ramzes has not only grown from a bright talent to a superstar on the Dota scene but has also become the face of eSports around the world. We will always remember all the wins, memes, and just plain fun moments we had together. It's a shame that we were unable to secure a win at The International with Roma in the lineup, but we are sympathetic to his decision and wish him the best of luck.

Former VP general manager Roman Dvoryankin
Bet on Dota 2 with 1xBet
Move to Evil Geniuses
After The International 9, Roman was immediately invited to play for Evil Geniuses, a top team from North America. Ramzes666 accepted, and soon he met his new teammates at a bootcamp. In doing so, he changed his role from carry to offline. Of course, it was a bit uncomfortable at first, but Roman soon got used to it and started to play excellent offline (although as a carry, he was always much stronger). There was also a bit of a problem because of the language barrier, but that too was solved pretty quickly.
At school, I had a choice: German or English. I chose English. Then I started playing, and on the European servers, I was always learning. I was practicing the language. I tried to communicate told the players what to do. Dota's vocabulary is pretty small, so you learn it fast. When I moved to America, I didn't know much English language. Nobody understood how I was going to communicate. But somehow, it worked out. It was not difficult for me. Arteezy always helped me. He speaks Russian, so he translated some things for me.

Roman Ramzes666 Kushnarev
It is commonly believed that Ramzes666's move to Evil Geniuses is a big mistake. He allegedly changed his role for nothing, went to another region, and ended up ruining his career, but that's not the case at all. Rather, it is a stereotype that has become a meme over time. Roman had a good start to the season with the new team and finished second at the Leipzig Major, which is already a decent result. Still, after that, all tournaments were cancelled due to the pandemic and widespread restrictions.
That was the reason for the collapse of Evil Geniuses, not the team's poor play. The reason was that the players were located in different regions and couldn't play on the same server. Therefore, the team stood idle. Due to the inability to play with the team in the Americas, Roman moved to the club's reserves in November 2020, and in February 2021, he became a free agent.
During the pandemic, I lost my motivation. I wanted to play in tournaments, but my guys were pinging in America. They couldn't play at their full strength. Also, after this season, I wanted to change roles in any way I could. No matter what place we got at The International, I would still change it back to carry. That's probably the main factor. I wanted to keep playing that position, so I left Evil Geniuses.

Roman Ramzes666 Kushnarev
Bet on Dota 2 with 1xBet
Return to the CIS
Ramzes666's return to the CIS was as epic as possible. The second season of the EPIC League was taking place at the time. All the participants were announced, except one team. It was announced on the day of the competition. It was called Just Error, and it was the team where Ramzes666 played, together with another legendary Dota player - SumaiL. The composition of the team was as follows.
Syed Sumail Hassan (carry);
Vladimir No[o]ne Minenko (mid);
Roman Ramzes666 Kushnarev (offlane);
Bakyt Zayac Emilzhanov (four);
Alexey Solo Berezin (support).
This lineup lasted exactly one tournament. As Roman said later, it was a big mistake to enter the second season of the EPIC League. The team had not trained before that, and SumaiL played from North America with a high ping. There were too many unfortunate circumstances that hindered the team. So Just Error failed at the tournament, after which they broke up for good.
This team wanted to be signed for about $1.4 million annual salaries with full support, a buyout of $250 thousand. A month later, the team was gone.

Kyle Kyle Friedman
Ramzes666's next team was Natus Vincere. Roman joined it in spring 2021. At that time, several NAVI players were infected with coronavirus and could not participate in the tournament, and Ramzes66 asked to replace them. All Natus Vincere's players fell ill a little later, and the team withdrew from the tournament. However, Born to Win enjoyed playing with Ramzes666, so they kicked their offline and invited Roman to play with them instead. The new squad existed for several months but fell apart completely after failing the International 10 qualifications.
Bet on Dota 2 with 1xBet
Career resurgence
On November 17, before the new DPC cycle, Ramzes66 assembled a new Dota 2 squad. This time exclusively from Russian-speaking players. It consists of Roman's former teammates from Virtus.pro and two more players. The entire roster will look as follows.
Roman Ramzes666 Kushnarev (carry);
Gleb depressed kid Zyryanov (mid);
Pavel 9pasha Khvastunov (offlane);
Vladimir RodjER Nikogosian (four);
Artsiom FNG Barshak (support).
Ramzes666 returned to carry, and a young depressed kid started to play in the midfield. This squad was predicted a great future, and so far, it has lived up to those hopes. The team qualified to the second division of the CIS through the open qualification. After the replay, the team finished in first place and advanced to the first division. Two and a half years later, Ramzes666 returned to the CIS shooting guard stage, and time will tell what will happen to him after that. He has all the chances to repeat his success or to fail. We will actively follow the fate of Ramzes666.
Bet on Dota 2 with 1xBet
"Las hit on dandruff"
Ramzes666 has become incredibly popular thanks to his great career successes and high media exposure. He was constantly being called for various interviews, invited to appear in shows, and filmed commercials with him. Roman has become one of the few professional players known outside of cybersports. For some, Ramzes666 is the epitome of eSports.
Ramzes666 has appeared several times in commercials for Head & Shoulders, becoming the brand's ambassador in Russia. And the phrase "get the last hit on dandruff" from these commercials has become legendary. At the same time, Roman got two new offensive nicknames: shampoo and dandruff.
A little later, Roman Kushnarev attended a presentation of Nike trainers and then became an ambassador for the sports brand. On December 1 of the same year, Ramzes666's brand design from Quberten studio appeared.
And in 2021, Ramzes666 became the Ambassador of Rostelecom. In the brand's commercial, he appeared as Anti-Mage from Dota 2. No matter who says what, Roman has succeeded in media".
Bet on Dota 2 with 1xBet
Is Ramzes666 toxic?
Because of its popularity, Ramzes666 has not only fans but also haters. Although, frankly, Roman himself is partly to blame for this. Several times he spoke out very rudely in a public forum, after which the dislike of him by some people began to grow. The most memorable episodes were with Fishman, whom Ramzes666 called "crooked" (they still call him that), and Cancel.
It was all in the rudest possible way, so Roman did indeed make a mistake in those moments. It should never be done that way, lest you run into detractors. On the other hand, almost everyone raids the publishers. Of course, such an excuse does not excuse anyone, but it is funny to see how some people are ready to be devoured for it while others are not even paid attention. But there is an answer here too. The bigger the "media," the bigger the responsibility. So it would help if you always watched what you say and how you say it. That said, to hate Ramzes666 because he said something stupid in a public forum a few years ago is sheer nonsense.
Ramzes666 is a representative of a specific era in eSports
Roman is only 22 years old, but he's already considered a veteran on the professional Dota 2 scene. During his six-year career, he's been hugely successful, winning numerous tournaments and racking up $1.8m in total earnings. This makes him one of the richest players in the CIS. Ramzes666 represents a separate era in Dota 2. He is associated with the "golden" Virtus.pro squad. If a book about eSports ever appears, Ramzes666 will be given a separate chapter in it.
Bet on Dota 2 with 1xBet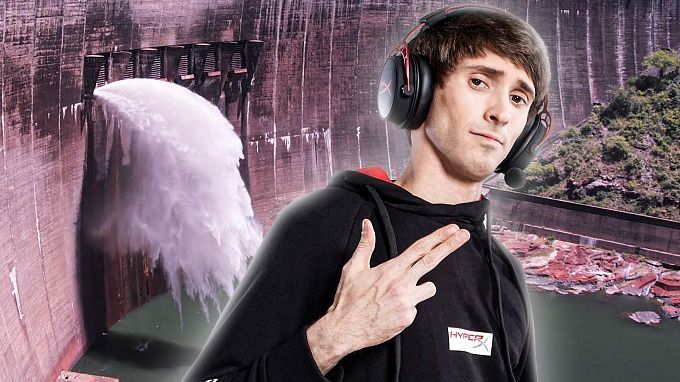 Social media reaction to the long-awaited B8 victory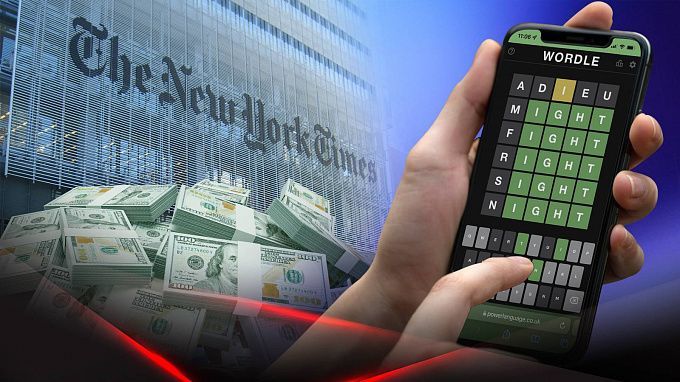 Wordle: how a word game conquered the Internet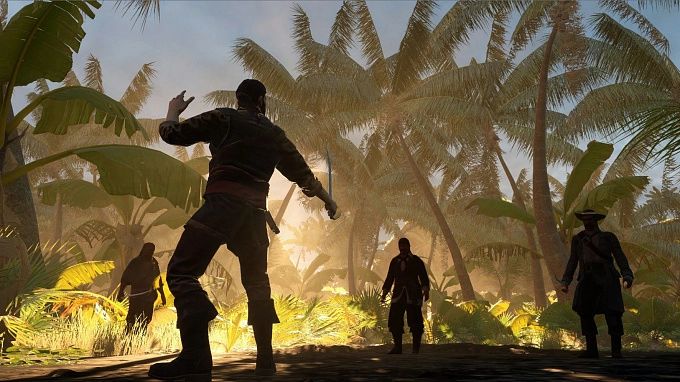 Prequel Instead Of Demo: Corsairs Legacy Will Get A Free Prologue