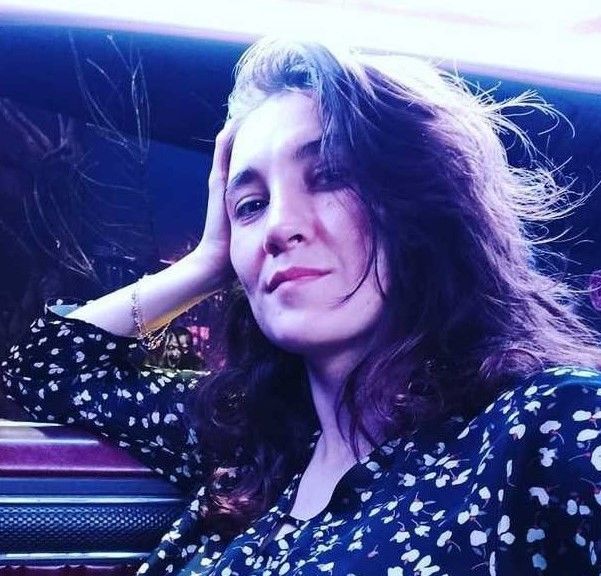 The Dota Pro Circuit 2023 Tour 3 in Europe is now over. It was quite intriguing and unpredictable in terms of results. Tundra Esports became the strongest European team and got invites to The Bali Major 2023, just like Gaimin Gladiators, Quest Esports, and Team Liquid. OG and Entity also stayed in the first division, while D1 Hustlers and Team Secret returned to the second one. Read how the Dota Pro Circuit 2023 Tour 3 went and which teams play best of all in our material.

Bet on Dota 2 with 1xBet
Tundra Esports (7-0)
Tundra Esports became the best team in Europe for the first time since The International 11. Then the team had got out of shape and couldn't find it for a long time. That's why its major and DPC seasons results were quite poor. At least, Tundra Esports always looked much weaker than Gaimin Gladiators and Team Liquid. However, it didn't give up or make any substitutions but kept training and playing Dota 2.
During the Dota Pro Circuit 2023 Tour 3, Tundra Esports surprised everyone. It ended the championship 7-0 and managed to defeat Gaimin Gladiators, Entity, and D1 Hustlers 2-0. The players are apparently in good shape, while their strategy has become more elaborate. The team's main advantage is good mental training.

Last year, especially after Stockholm, we focused a lot on how to deal with losses with our psychologist Dan. We understand that if we have a structure, we can overcome these losses. I think it was really apparent at TI, recently. After the loss in the first game, everyone understood and knew that as long as we're shaped up and have bigger control over emotional stuff, we're gonna have good chances in the next game.
Now, the team has 1,160 DPC points (the fifth place in the overall standings). It's enough to earn a direct invite to The International 12. So, there's a good chance that Tundra Esports will demonstrate worse teamwork at The Bali Major 2023, as it reached its main goal. Moreover, the team's best player may miss the next major due to visa issues.
Maybe the team has a short boot camp right before the major. Even if we go to the tournament, I most likely won't be able to get there. The team will probably meet at boot camp to practice standin. Let's see how it goes.
Bet on Dota 2 with 1xBet
Gaimin Gladiators (5-2)
Gaimin Gladiators had won two majors in a row and decided to have a rest to get in shape for The International 12. The team has earned the invite, as it has 1,540 DPC points. The players said they wouldn't focus on the DPC Tour 3 too much, just to advance to The Bali Major 2023. The approach has proven itself.
Gaimin Gladiators ended the DPC league 5-2, having lost only two matches: against Tundra Esports (0-2) and Team Liquid (0-2). They won all the other games, took second place in the tour, and got the invite to The Bali Major 2023. Their goal has been achieved. Now we only need to see whether Gaimin Gladiators won the third major in a row and set a new record.

The games [against Liquid] were over pretty quick because some things went wrong in the draft, and then it was pretty hard to play. Liquid is pretty decent, so you're just gonna get stumped if the lanes are bad. And then Anton said: "Well, your drafts are really bad, man. You're gonna step it up." So now he's drafting in easy games. I wanted to take a bit of a break, so I said: "Okay, who wants to take a bit more responsibility?" And Anton said: "Yeah, I can do it." I was not sure if he should do it, he was already an Instagram model, a streamer, a carry. But he does it all.
Quest Esports (4-3)
Quest Esports is a good young team that got to the first season only last season but managed to gain a foothold there. Quest Esports became more powerful during the offseason, as star offlaner Ammar "ATF" Al-Assaf joined the team. This player has a terrible temper, and he could ruin the vibe, but it didn't happen. ATF fit in well and made Quest Esports even stronger. He won several games literally alone.
During the DPC Tour 3, Quest Esports beat Team Liquid (2-0), OG (2-1), Entity (2-0), and Team Secret (2-1). It ended the league with the same score as Team Liquid and participated in the tiebreaker for third-fourth place. Quest Esports had a confident win against Liquid (2-0) and took third place in the region. That's an excellent result for a young team.

Anti-Mage and Magnus aren't my signature heroes, they have a bronze medal. The thing is, after years of playing three characters at every tournament, I decided to try other heroes, especially the meta ones. I thought it would be nice to pick different characters rather than the ones everyone expects. I would ignore my characters for some time, but then I would take one of them once again and win. My opponents wouldn't know what to expect. The teams' results may now be unstable, just like during the last season. You can defeat a strong roster and then lose to a weak one. It seems there are no best or worst teams in the region, everyone can beat everyone. Nobody knows what can happen next.
Right now, Quest Esports has 232 DPC points, which is very few. Even their victory at The Bali Major 2023 won't help the team qualify for the main tournament of the year. However, the upcoming major is an excellent opportunity to gain valuable experience before the regional qualifiers for TI12.

Bet on Dota 2 with 1xBet
Team Liquid (4-3)
Team Liquid became the first team to secure a slot at The International 12. After that achievement, Team Liquid, just like Gladiators, decided to rest a bit to avoid burnout before TI. The players started to train less but still managed to get to the European top 4.

I think now that we're called to TI. We looked at the schedule, and we realized like there's not really a lot of time to find some energy again and get into it again. So we're taking it a bit slower in the season three and trying to focus up more energy for potentially DreamLeague and then the Riyadh Masters, and TI coming up, so taking it [regional league] a bit more chill than usual. Any team that beats us, they're still beating us, so they deserve all the respect in the world. I don't think you should discredit anyone. We're still, you know, trying to play our best whenever we do sit down and play the games, but maybe we're putting slightly less effort into the preparation.
During Tour 3, Team Liquid lost to Tundra Esports (1-2), Quest Esports (0-2), and Entity (0-2). And then it was defeated by Quest Esports in the tiebreaker. The team apparently achieved its main DPC cycle goal and now shows a careless game. We'll see what kind of attitude Team Liquid will have at The Bali Major 2023. They should cheer up a little because of the LAN tournament atmosphere.

OG (3-4)
OG is playing worse and worse with every season. Last time, the team proceeded to the major against all odds and surprised everyone by taking 5th-6th place with two substitutions. But after returning to their region and roster, OG started to demonstrate a poor game again. During the DPC league, the team beat only the underdogs like Entity (2-0), D1 Hustlers (2-0), and Team Secret (2-1) but was smashed by all the other teams.
OG will miss The Bali Major 2023. Now it can qualify for The International 12 only via regional qualifiers, as it has only 454 points which aren't enough for a direct invite. But if the team keeps playing at the same level, it will hardly proceed to the main tournament of the year.

I didn't care too much about not going to the major when I already knew the chances were low. I want to focus on getting TI, and I'm sort of nervous. But of course, I don't wanna go to division 2, and let down OG, and have two OG teams in division 2 — that would be a shame.
Bet on Dota 2 with 1xBet
Entity (2-5)
Entity appeared only last season and soon came into the spotlight. It became a champion at The International 11 regional qualifiers and had decent results at the tournament (9th-12th place). But after Ivan "Pure" Moskalenko left the team, Entity's results worsened. It took 5th-6th place at the Lima Major 2023 but failed to qualify for ESL One Stockholm Major 2022 or The Bali Major 2023. The team was one step away from falling to the second division twice but saved its place thanks to tiebreakers.
However, captain Dzmitry "Fishman" Palishchuk believes that Entity can prove itself at TI12 regional qualifiers. Apparently, if the team misses the main tournament of the year, it will overcome serious changes.

To be honest, our play is mediocre. We make many mistakes. I don't know how to fix them. We try, we try very hard every season. It may seem that we're not working at drafts and want to pick some *** [crap], but of course, we want to pick the best heroes and win. Everything depends on the vibe. Our team lacked some vibe to win. The guys seem tired, we don't give 100%, we don't even give 80% at clan wars. And that starts to cause problems. Someone doesn't sweat over the game enough, and a chain reaction begins: someone else doesn't sweat over enough, and the third person gets tilted. That's difficult, and there are plenty of reasons. Unfortunately, we still cannot give it our all everywhere, including in training. That's Entity's biggest problem. But I still believe that we can show a great result at TI qualifiers or The International itself. The main thing is to sweat over the game.
D1 Hustlers (2-5)
D1 Hustlers played well in the European second division but wasn't ready for the top tier. We cannot say it completely failed. Sometimes it showed a good game and defeated Quest Esports (2-1) and Entity (2-0). However, D1 Hustlers cannot do better than that yet. It lost to Entity in the tiebreaker for the slot in the first division which speaks volumes. D1 Hustlers may become a strong team in the future, but not now.

Team Secret (1-6)
We feel that Team Secret's and Puppey's time has come. In this DPC cycle, he fell to the second division, reassembled the team, won the second division, returned to the first division, and failed again. At the regular championship, Team Secret won only one match out of seven — against D1 Hustlers (2-0). So, this year, Puppey missed all the majors.
Clement will probably try to strengthen Team Secret roster and take a shot at TI12 regional qualifiers. Don't forget that Puppey failed the last DPC cycle, but then made it to The International via the Last Chance Qualifier and became the vice-champion. Perhaps, something similar will happen this year, but of course, the chances are low.

Bet on Dota 2 with 1xBet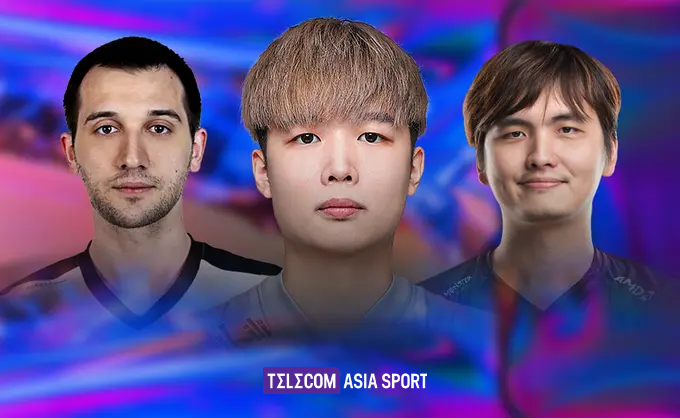 Dota Pro Circuit 2023 Tour 3 Results in China, SEA, NA and SA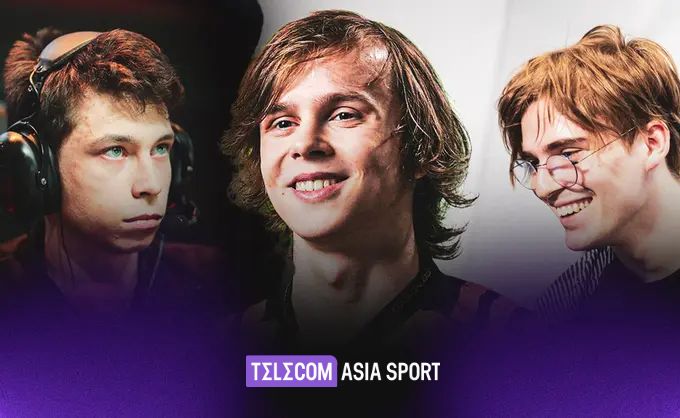 Team Liquid is Back on Top. Results of European DPC 2023 Tour II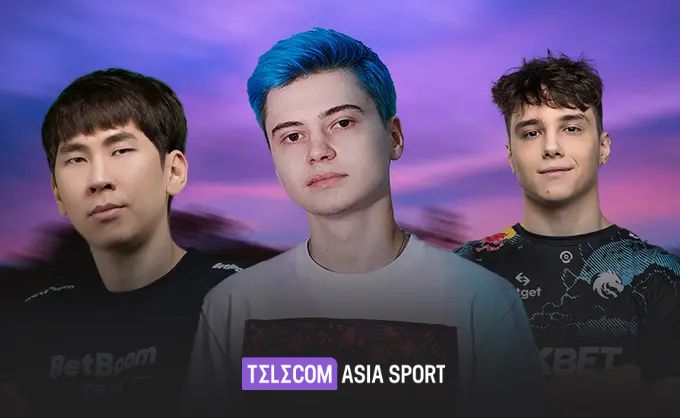 HellRaisers Beat BetBoom. DPC-2023 Spring Season Week 2 Results