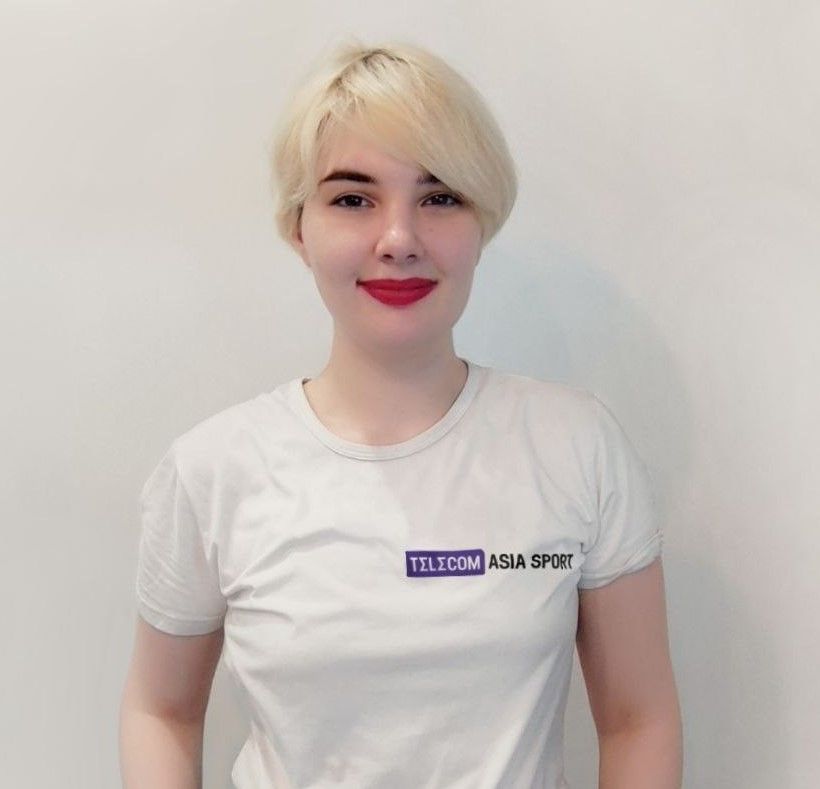 Virtus.pro failed Dota Pro Circuit 2021/2022. Over the year, they failed to qualify for The International 11, though they came very close to qualifying. The Bears lost their regional qualification and failed to succeed in last-chance qualification. Both times they were one win away from qualifying for the year's main tournament. Of course, we must remember the 1.5 DPC points that Valve took away from Virtus.pro, depriving the team of a direct TI11 invite. It was a very strange decision, but VP had a poor season, nevertheless. As a result, the roster has already changed. Our story reveals the roster of Virtus.pro for next year and the roster's potential recruits.
Bet on Dota 2 with 1xBet
RAMZES666 has already left Virtus.pro
A few days after the defeat of Virtus.pro at the Last Chance qualification in Singapore, it became known that Roman "RAMZES666" Kushnarev had left the team. His contract with the club was valid until TI11, and after the results of the Last Chance Qualifier, "a mutual decision was made not to extend the cooperation".

Roman came back to our club at a difficult time when we really needed an experienced player. We had some successes with him. For instance, we won the third round of the DPC. But the global goal the players set mostly for themselves wasn't achieved. Sometimes, a lineup of individually strong performers doesn't add up to a powerful team. That's why Roman and I decided to end our partnership together - with complete certainty that it would benefit both sides.

Virtus.pro
RAMZES666 is still a good carry, but he didn't show an incredible game level last year. Now he is more of an average player, who often dies on the lane and farms very quickly. That's exactly the style Roman has been using lately. It might well be possible to try and build a new Virtus.pro roster around him, but as we can see, neither side was interested in that. Now the Bears have a more suitable option for the carry position, and "RAMZES666" will have no problem playing for the European team (they currently have a shortage of players in the first position).
Bet on Dota 2 with 1xBet
Virtus.pro has a new coaching staff
On October 25, Virtus.pro announced that the One Move coaching staff had joined the club. It includes Alexander "StrangeR" Solomonov (Head of Dota 2 Direction), Timur "Ahilles" Kulmuhambetov (Coach) and Ivan "4SV" Karpov (Manager). Now they are responsible for what the next lineup of VP will look like. The new owner of Virtus.pro apparently didn't want to dive that deeply into cyber sports, so he delegated the powers to "StrangeR". He has enough experience and understanding of the professional Dota 2 scene. It will be interesting to see how he will build up the team.

Joining such a famous club as Virtus.pro is a new stage and a serious challenge for me. I have the highest goals to achieve the team's results in Dota 2 next season. To meet them, I'm joined by the One Move coaching staff represented by a coach and a lineup manager. We worked with Timur and Ivan throughout last season and despite all the challenges it posed, I think we handled it very well. During the offseason, we have a lot of work to do to strengthen and stabilize the club's Dota 2 roster. I expect that the upcoming game will be very interesting. Stay tuned for more announcements.

Alexander "StrangeR" Solomonov
Ahilles's coaching position raises many more questions. He is a former professional player who has no great achievements or titles. So it's hard to imagine how he will train one of the strongest teams in the CIS. Of course he can manage young and inexperienced players, but how he's going to conquer the ego of, say, "gpK~", is beyond comprehension. Given that, there is a chance that Virtus.pro will give up their previous roster, keep two players at most, and re-shape the roster. However, that's not going to be the best decision. After all, assembling a stronger roster than they already have now will be extremely difficult. Therefore it will make more sense to improve the current roster instead of building a new one. They should start by trying to find a good player.

Bet on Dota 2 with 1xBet
Who are the candidates to be the new carries?
Even though Virtus.pro failed this year, we can't say the team has a weak roster. They played well for most of the season. Moreover, the Bears almost qualified for the Last Chance qualification, losing only to Team Secret and Team Liquid. And those teams are already in the top 4 of The International 11. So if VP had been a little luckier, they could have taken their place right now. Virtus.pro's management should consider that when forming their roster for next season. So the four VP players may stay together. But then they need a new carry to replace RAMZES666.
Virtus.pro doesn't have many options because all of the top players are already under contract. But there are still options. The first is Ilya "Kiritych" Ulyanov. VP already tested him for the carry position, and he even showed some good qualities but in the end the club opted for Pure. Now Virtus.pro may reconsider "Kiritych" as a new carry. If the current players are happy with him, he could become part of the "den".

As far as I know, Virtus.pro has its scout who looks for players. I was in the top 3 at the time. At first I didn't want to test, I thought that I would do well with Nemiga Gaming. But it was stupid to turn down a chance to play with the cool pros: Danil "gpK~", Dmitry "DM Slark". I lacked the experience and understanding of the game that Virtus.pro players have. I was a bit lost, I didn't understand the flow, I wasn't on the same page as them. When the tests were over, the choice fell between me and Pure. No one knew who he was, they just knew he was playing in Southeast Asia. The terms were discussed, the payout, but in the end they leaned toward Pure. It was frustrating because I thought I was going to be hired, there was some sort of confidence. I think I was playing better than him at that point, but obviously not enough to be bought out.

Ilya "Kiritych" Ulyanov
The second option is Alimzhan Watson Islambekov. This is a very young guy who played only for the tier-2 lineups. But still, many predict a great future for him. Now Watson plays for HellRaisers and clearly stands out from other players. It's too early to call him a genius or a new star, but he is capable of showing a good game. He may well fit into the Virtus.pro roster.
The third option is Anton "dyrachyo" Shkredov. He's a much more experienced carry than "Kiritych" or "Watson". At the moment, "dyrachyo" represents the Gladiators. He made it to the top 12 of The International 11 with that team, which already speaks volumes about his abilities. There's a good chance that the team will change by next season, and Anton will become a free agent. Virtus.pro may call him up then.
The fourth option is to find a new high-level player among the public players, as it was with Pure. After all, until this year, no one knew him at all, and now he is considered to be one of the best carries in the whole world (in the top 12 for sure). However, finding a new player with great potential will take a lot of work. After The International 11, all clubs will be scouting for young talents.

Bet on Dota 2 with 1xBet
Virtus.pro needs a captain
The drawback of all the carries mentioned above (including the no-names from the public) is that they can't be captains. And with RAMZES666 gone, Virtus.pro badly needs someone capable of taking on that role. The "bears'" current roster lacks a captain or someone with obvious leadership qualities to lead the team. So Virtus.pro may want to add more than just a new carry. They may also want to swap one of their teammates for an experienced captain. In the current situation, that is the most appropriate decision.
However, finding a new captain will be incredibly difficult. One either has to choose an experienced veteran like "Solo" or "fng" or hire a younger but more mature and responsible player who has had similar practice in the past. Alexander "Immersion" Chmelevski and Vitaly "so bad" Oshmankevich come to mind first. Theoretically, they can both serve as VP captains. However, the captain must be a captain not only with words but also with deeds. All Virtus.pro players should respect him, and that is extremely difficult to achieve.

"Nightfall" and "Save" - the duo may return
Egor "Nightfall" Grigorenko and Vitalie "Save-" Melnic came to Virtus.pro together in 2020 when Alexey "Solo" Berezin was still there. After unsuccessful results, the guys were transferred to the second lineup, which they put together themselves. It soon became the main roster. The renewed roster performed well for the year and took 5th-6th place at The International 10, repeating the club's best result. However, the players weren't happy with that achievement, and the reshuffles began.
Rumor has it that "Save-" didn't want to play on the same team as Dmitry "DM" Dorokhin and was going to kick him. But his good friend Danil gpK~ Skutin defended the offlaner. The players couldn't reach a consensus and parted ways. Things may have happened differently, but the outcome was as follows: Virtus.pro gathered the lineup around "DM" and "gpK~", "Nightfall" left for Evil Geniuses, and "Save-" was benched.
After the Evil Geniuses failure at The International 11 "Nightfall" will most likely return to play in the CIS, and Virtus.pro management may call him up again.
Egor is a very strong player (one of the best in the region) and shows good results. Thanks to his play, the Bears made the Top 6 at the last TI.

Another genius player from the CIS is "Save-". He has long earned the top-four rank but missed the last DPC season. He was called up to top European teams, but he turned down all offers. Currently, he's still under contract with Virtus.pro, so the club may offer him a chance to put together a new roster. Then "Nightfall" will definitely choose to rejoin the Bears and VP will have a very strong backbone of "Save-" and "Nightfall" on the fourth and first positions. Also, "Save-" is the captain who can lead the team and take responsibility, which is a huge advantage.
If the guys settle their differences, they can easily be joined by "gpK~" and "DM". The first is still considered the best midlane player in the CIS, and the second has grown tremendously in the last year and is now the strongest player of the current Virtus.pro squad. Reuniting these four would be the best decision for the Bears. If that's the case, they'll be able to add any skilful player to the fifth position. They would even be able to keep "Xakoda", because he's doing a pretty good job.
The lineup of "Nightfall", "Save-", "gpK~", "DM" and "Xakoda" looks very strong in theory. It will easily dominate the CIS, qualify for all majors and secure a direct invite to The International 12 thanks to the Valve system. And this is already a better result than the one this year. In addition, this roster has every chance to show good games on the international scene. The only question is whether it will be possible to get these players together again.

Bet on Dota 2 with 1xBet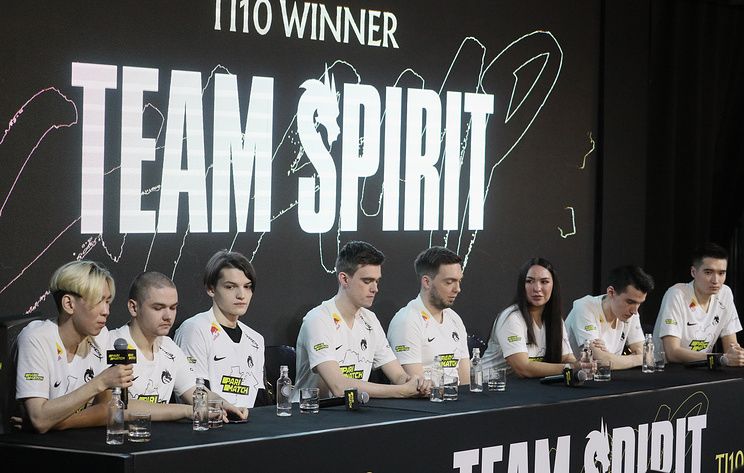 Team Spirit disappointed us. The results of TI11 Group B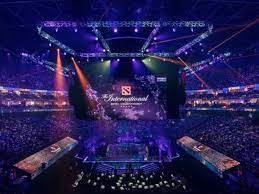 Dota 2 The International 11: Daily Schedule, How to Watch the Championship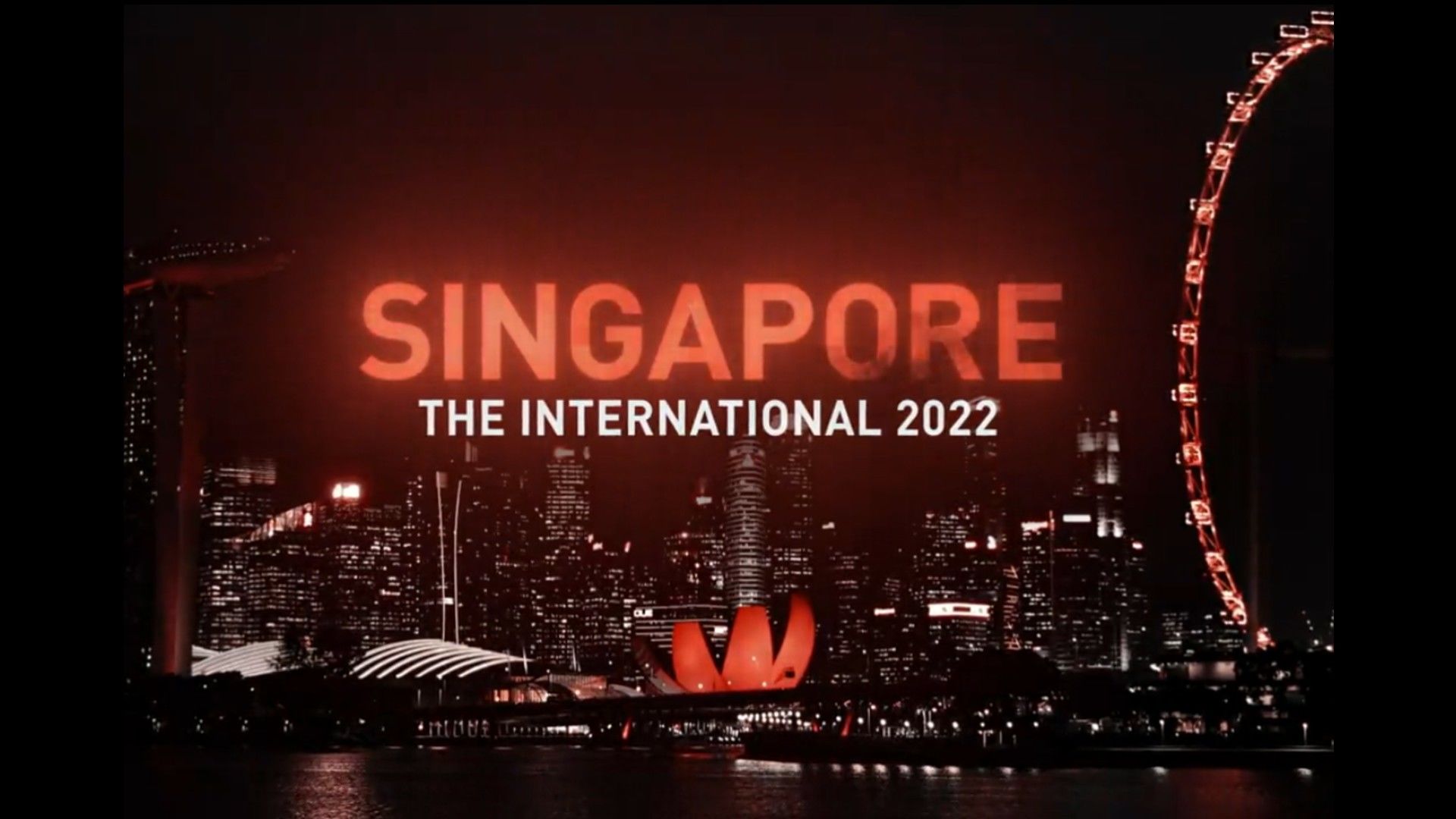 Dota 2 The International 11: Dates, Schedule, Results, Format, Prize Pool, and Where to Watch