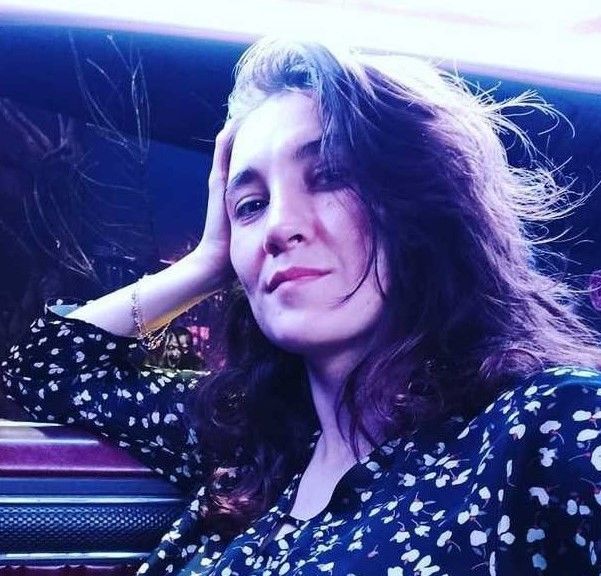 Yana "b2ru" Khymchenko is famous in the esports world. Yana loved video games since childhood, that's why she decided to become a cyber athlete. Unlike the majority of girls, she managed to do it. B2ru was at the Dota 2 top for several years and showed stable good results. However, female esports wasn't so successful, and Yana decided to change her profession and become a reporter. B2ru worked as a host in Natus Vincere for over five years. This is when she made a name for herself and became one of the most well-known girls in esports. Read who Yana Khymchenko is and what she is remembered for in the material of Telecomasia.net.

Bet on Dota 2 with 1xBet
Childhood
Yana was born on November 18, 1991. She has loved computer games since childhood, as she got a PC when she was three. It was her main passion and encouraged her to devote a huge part of her life to computer games.
As Yana was keen on video games, she had more male than female friends because she had more topics for conversation. Moreover, Yana was an active child, she loved "climbing trees and roof hopping," and that's what boys do more often.

I developed relationships with both boys and girls, and boys were probably more interesting because we played computer games together and ran outside. I got along well mostly with boys. Basically, the boys were older than me: I was ten, they were twelve, I was fifteen, they were seventeen. I was known as "kiddo."

Yana "b2ru" Khymchenko
Bet on Dota 2 with 1xBet
The start of the esports career
In her childhood, Yana played various computer games, from Bomberman to Worms. In 2006, when she was 15, the guys from her yard told her about a fascinating game that was gaining popularity — Counter Strike. She played CS for some time but then learned about DotA. She tried playing it and fell in love.
For more than two years, Yana played DotA just for fun, but in 2008, she decided to try her hand at local tournaments. Yana liked the atmosphere of LAN tournaments (though they were small). This is when she decided to become a cyber athlete. She performed at several tournaments and was noticed by Olga "KozaDereza" Dunaeva.

Now she is mostly known as the wife of streamer and former professional player Yaroslav "NS" Kuznetsov. But in the 2000-s, KozaDereza was a player herself and wanted to found a female DotA esports team. She invited b2ru to one of her first rosters, and Yana was happy to agree. The girls were finally signed by RoX.KIS esports organization.

When we played for RoX.KIS, it was still the first Dota. The only support for us was the media section on the site, where they even wrote something about us. But in general, there was no more help, and we didn't play for that long.

Yana "b2ru" Khymchenko
Bet on Dota 2 with 1xBet
The career in Virtus.pro
Soon b2ru and KozaDereza left RoX KIS and joined a more famous organization, Virtus.pro. By that time, they had played Dota 2. They got to this club in 2012, and it treated the girls more seriously. They didn't have a salary but were paid for trips to LAN tournaments. Unfortunately, there weren't many trips. However, Yana got a new computer, that is, she was given $500 to buy it. It's quite a good help for a novice cyber athlete. The team results have significantly improved due to the club's active support.

We versed ourselves and often defeated boys of the same ranking because we worked at both macro and micro. We had training sessions where we tried to improve our laning. Then we analyzed macro movements: for example, what should we do when Lone Druid plays against us and splits? We constantly analyzed the replays. Everything was adultly.

Yana "b2ru" Khymchenko
Yana says the most vivid memory of her esports past was a trip to a LAN tournament in St. Petersburg. Five girls trained in a computer club for several days and lived in their friend's apartment, sleeping on two beds. Virtus.pro bore part of the costs.

It was very cheap, but at least something. At that time, investing in female Dota players sounded absurd. It was an unprecedented case for the CIS.

Yana "b2ru" Khymchenko
Bet on Dota 2 with 1xBet
Girls in esports
As there were almost no female Dota 2 leagues, girls from Virtus.pro played at the same tournaments as men. At that time, it looked really strange, but there was no alternative. Yana still believes that having mixed rosters in various esports disciplines is absolutely OK.

I don't see how cyber sports can be unattractive to women right now. Speaking about a game, there's no point in the women's league. Why should we divide players according to their gender? My opinion: we should make mixed teams. Why should we give any quotas or privileges only to women's lineups if they show bad results, for example? If a girl plays well, we should invite her to a mixed team. That's cool. But I am not sure we should single out female esports.

Yana "b2ru" Khymchenko
Yana is also sure that the best players should get to the top teams regardless of their gender. However, there should be more tournaments where girls can play, and now there are big problems with Dota 2 tournaments.

This issue worried b2ru during her esports career, as her team simply had nowhere to play. To fix the situation, Yana even wrote to IceFrog, but nothing came of it because of her poor English.

I found IceFrog's contacts and started to write to him: "Hello, IceFrog! We have a female team, a female arena in the CIS. We want to develop it, but we have no opportunity to do it. Let's hold a women's tournament at TI!" It was very naive! And my English was ungrammatical. He replied that he didn't understand anything. I tried to explain everything to him once again but didn't receive any answer.

Yana "b2ru" Khymchenko
Bet on Dota 2 with 1xBet
She worked and played
Yana and her team trained a lot and participated in all women's online tournaments that were held at that time. The Virtus.pro women's team won quite often, but the prize fund was paltry, and it was impossible to make a living on that money. Almost all "the Bears" worked somewhere. Yana was no exception.
At first, b2ru worked in a shoe shop, then she opened her women's clothes store. She worked till 4 p.m., got home by 5, and at 6 o'clock, she started training until late evening. The schedule was jam-packed, but Yana could live normally and play Dota 2.

My friend and I ran a clothing store in my native Kharkiv. I earned good money, and I was 21 or 22. In 2014, I quit this business. I had no time for personal life and was exhausted after a year of such a pace.

Yana "b2ru" Khymchenko
The end of the esports career
B2ru played in Virtus.pro for over two years. During this time, she achieved great success and earned a good reputation. But esports faded into the background, and Yana started to think about her future beyond Dota 2. She started to think about quitting long before the official end of her career. Then her mother stopped her and suggested waiting for six months and looking at what would happen.

There was an arena, but nobody wanted to invest in it. Few would like to watch it, as women's Dota is full of mistakes, it's nothing compared to the men's one. My Mom told me: "Give it a chance, wait six months, if you don't get anywhere in that time, then leave." And after six months I was invited to Virtus.pro as a reporter. So, my Mom was right.

Yana "b2ru" Khymchenko
Bet on Dota 2 with 1xBet
The work as a reporter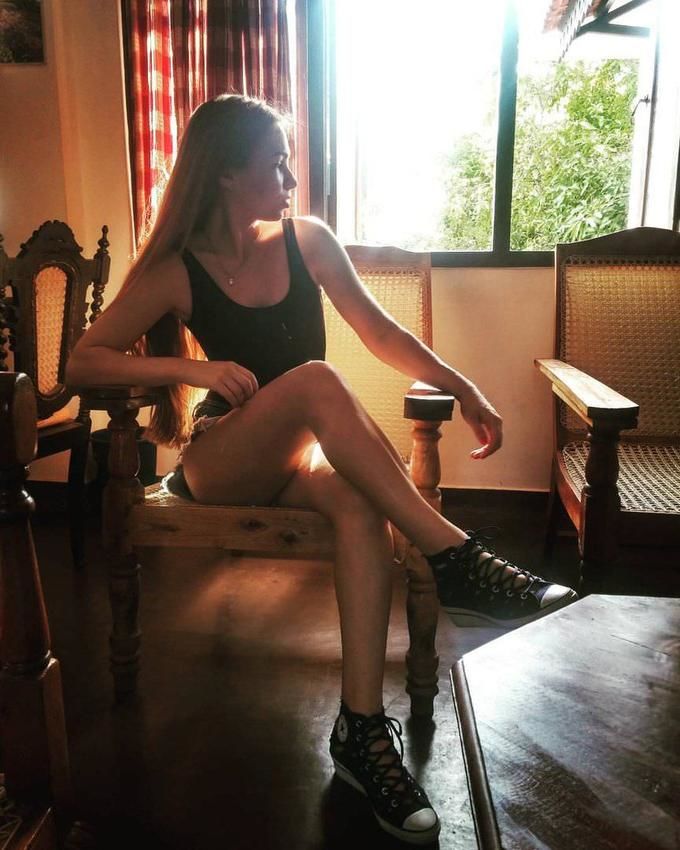 In August 2014, Yana "b2ru" Khymchenko officially ended her playing career and became a Virtus.pro reporter. It was the perfect way to continue her career, allowing Yana to stop her everyday training but stay in the professional Dota 2 world.

I have been playing for the Virtus.pro organization for two months, representing it in Dota 2 Female. We have had our ups and downs, but at some moment, I realized I wanted to develop not only in games but try my hand as a journalist. I am very grateful to the organization for the chance to improve myself and will do my best to succeed in this endeavor.

Yana "b2ru" Khymchenko
As a result, Yana developed an excellent hosting and reporting career, though not in Virtus.pro but in Natus Vincere where she transferred several months after the end of her esports career. This is when she made a name for herself and became one of the most well-known girls in esports. She interviewed players, went to various tournaments with them, made vlogs, met novices at the airport, and so on. Yana made content out of literally every piece of information, remembering to support the team and the NaVi tag, which had become dear to her.

Yana worked for Natus Vincere for over five years and became associated with this club like no other person. The players were replaced, and b2ru always stayed. However, as we know nothing is set in stone. In October 2020, it became known that Yana was to leave Natus Vincere. It turned out later she didn't leave herself.
Yevhen "HarisPilton" Zolotarov, CEO of Natus Vincere, claimed that the NaVi management had wanted to continue their cooperation with her but had been concerned about the reduced amount of posted content. There was a coronavirus era, that's why videos were published rarely. The Natus Vincere management offered Yana a new payment system, according to which she would get the sum proportional to the posted content. At first, b2ru agreed but then changed her mind and decided to move to another club. Yevhen Zolotarov thanked the former employee for her work in NaVi and wished her good luck in her new project.

When the last roster was disbanded, I was offered not to make Dota 2 content, but to engage in documentaries and other content. I liked the idea because I love taking part in big projects. However, when NaVi signed the FTM roster, I was told I was no longer assigned to Dota 2, and the shooting was going on without me. I was very upset. When it happened I realized it was time to change something. Of course, I wanted to put a brighter period to NaVi. I spent 5 years there. I wanted to win a tournament, shoot a cool vlog, and say final goodbyes only after that. But this is how it turned out. I don't regret anything.

Yana "b2ru" Khymchenko
Bet on Dota 2 with 1xBet
The transfer to HellRaisers
Yana didn't twiddle her thumbs. Just a week after leaving NaVi, she joined another CIS eSports organization, HellRaisers. At that time, it had a decent Dota 2 roster, and the club was actively developing. Therefore, Yana considered it a good opportunity to make progress as a reporter and launch a new YouTube channel. It was a new challenge and a new opportunity to remind the world about herself.

You come and see these are completely different people, different rules, and peculiarities. This is like coming for a visit: the lifestyle seems the same, but everything is a bit different. And I feel differently. I feel I can bring something new, and build something. HellRaisers has been in cybersport for years, but they began to actively develop only recently. The organization has incredibly big ambitions. When I came to NaVi, they also had them. But in the last couple of years, almost all the systems are well-tuned, and all have been working for a long time. And that's great. They just need to strengthen everything. And in HR, you need to do everything almost from scratch. It's a plus in terms of personal development. It's a new challenge.

Yana "b2ru" Khymchenko
In HellRaisers, Yana was at her best: she launched several new columns and started releasing mini-interviews with various Dota 2 personalities on a regular basis. B2ru has definitely found her place.

Yana has been in HellRaisers for a year and a half, she didn't quit the club officially. However, there have recently been far fewer videos of her on the channel. It is probably connected to the current geopolitical situation in the world. Nevertheless, we want to believe that Yana will continue publishing videos for viewers who already love her.

Personal life
Yana has been in a relationship with Igor "Bad Playa" Gorevoy, who also works in cybersports, for a long time. He worked as a content maker for Team Empire, B8 Esports, and some other clubs and dubbed various Dota 2 videos. They started dating on The Manila Major 2016, and then Igor moved to Yana, from St. Petersburg to Kyiv. The couple married two years later, in August 2018, and has lived happily.

My husband and I don't separate our personal and professional lives. I can write to someone about work at 3pm, and he can record a video at the same time. But we understand each other. We are on the same wavelength. Sometimes I find myself thinking I miss the simple five days when you work till 6 p.m. and then relax and don't think about your job. There are no days off in esports. I can't imagine escaping for two days, putting my phone away, and not thinking about the job. I believe we can come to that somehow over time. And now it's like this: I'm in touch seven days a week.

Yana "b2ru" Khymchenko
Bet on Dota 2 with 1xBet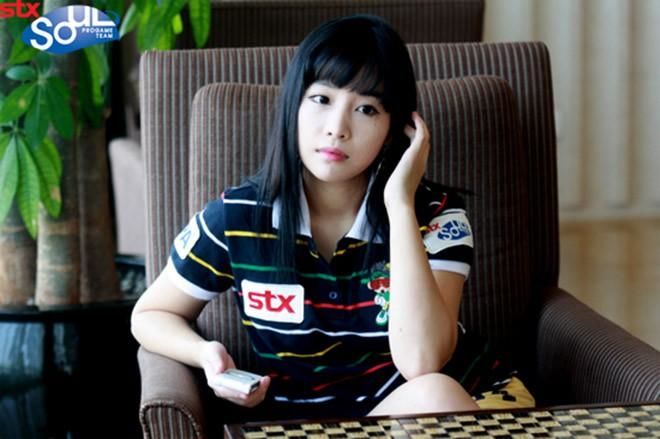 Seo ToSsGirL Ji-soo is the best female eSports player in StarCraft history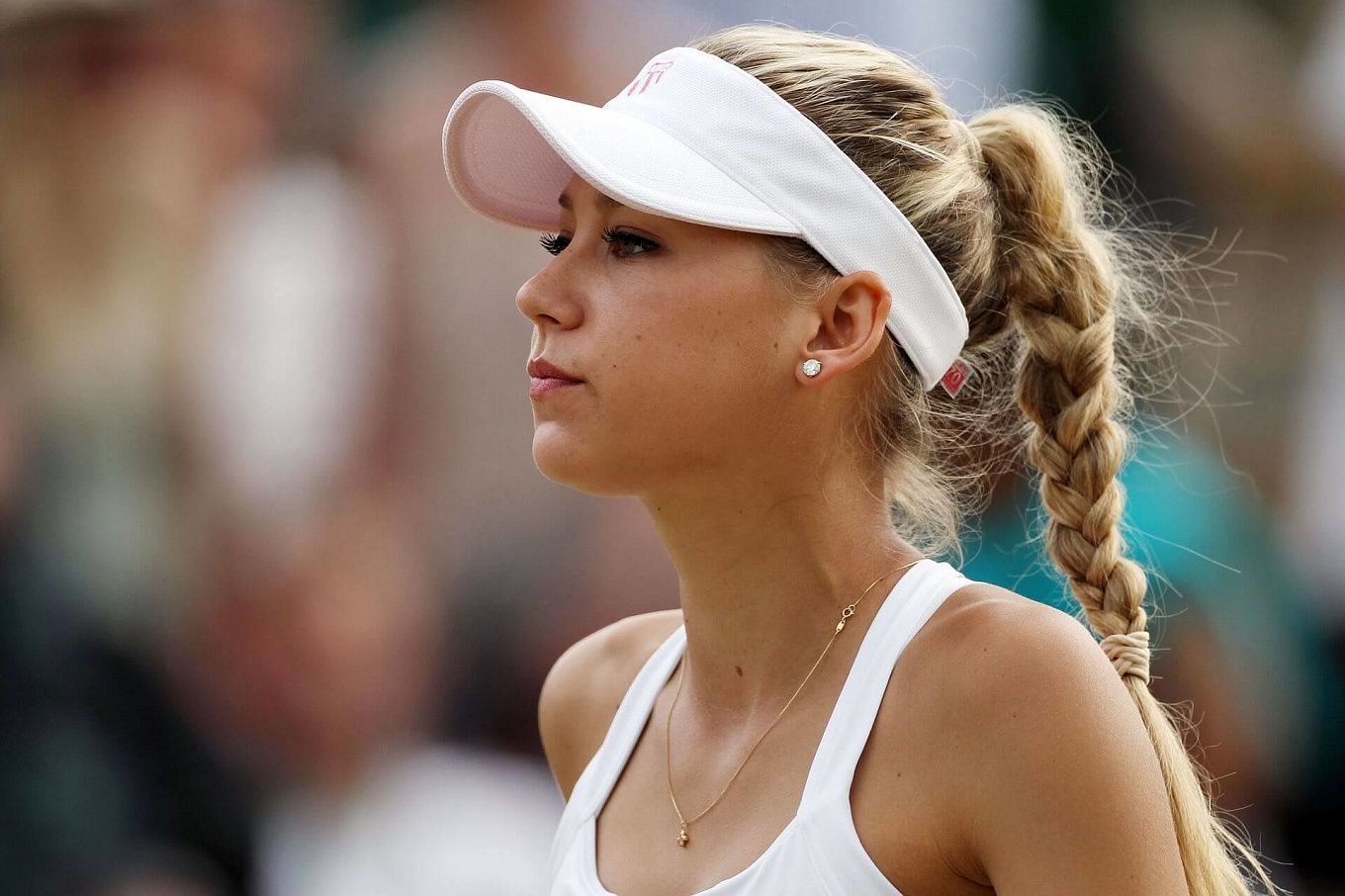 How Anna Kournikova, the former tennis star and wife of singer Enrique Iglesias, lives now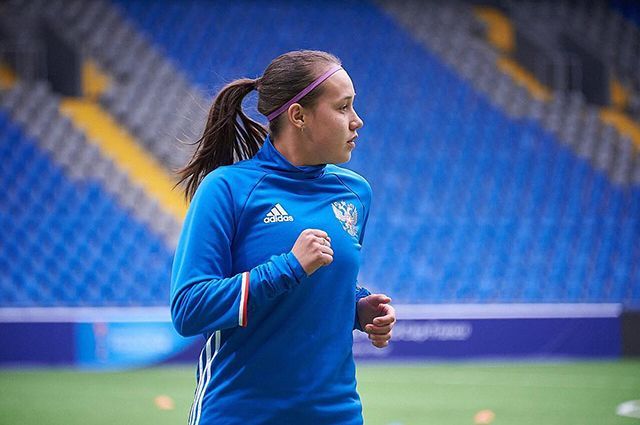 Alsu Abdullina is the first Russian Chelsea player. Her story is an example to follow