From closed & complex to open & simple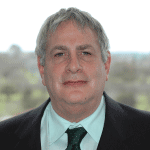 Barry Lerner, Huawei's regional CIO for South Pacific solutions marketing, explains how SDN's ability to virtualize and transform network provisioning will enable more open, flexible and efficient networks
SDN Outlook: What is your view on the telecom industry today?
Lerner: Today we see an industry that is in a state of transformation and under economic pressure. The internet economy is accelerating, enabling
OTT
players to anchor the customer relationships. At the same time, we see traditional voice declining, network operational costs increasing and new differential service demands that are in turn demanding new capabilities, such as skills and organizational restructuring.
Service providers are facing daunting challenges in the areas of customer experience, new business models and service creation, with a need to deliver new services more quickly while keeping costs low. We are seeing that new devices are now closely linked to applications, increasing the complexity of business as usual rules, which has caused the network pipe to become marginalized by devices and
clouds
.
Operators need to find a way to enhance the potential of pipe monetization, take advantage of OTT and build a partner ecosystem, and enhance the entire customer experience, which will in turn dramatically reduce churn. 
What steps would you recommend for service providers to meet these challenges?
At one stage, service providers with their technology drove the services a subscriber or business could access. Today with the advent of smart devices consumers are now creating and driving the new services that need to be offered by the service provider. The pendulum has shifted. To compete in this new paradigm shift, today's service providers need to be: more open, more flexible and more efficient.
They need to be more open in the manner of new business models, partnering and channelling to reach the end customers. More flexible in enabling new services and accommodating new revenue streams, while at the same time deciding, for each major service, where they wish to sit within the business value chain. They also need to be more efficient in their operations, management, network infrastructure value returns, monetization of its assets, etc.
Take for example using their existing data to tie up more with advertising and other retailers to provide real-time experience information.
Pages
The strange, terrible saga of MS/Nokia has come to an end (mostly). Lesson: if you're gonna fail, fail epic
Have telecoms providers simply become internet on-ramps? If so, why bother trying to be anything else?
Have telecoms providers simply become internet on-ramps? If so, why bother trying to be anything else?
We talk of establishing the "total digital lifestyle" by 2040 - but what if consumers reject it?