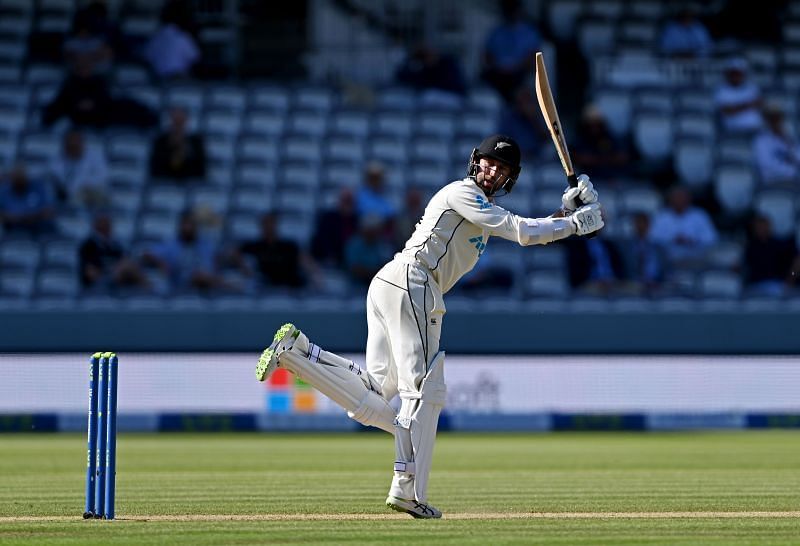 England and New Zealand face each other for the second time this month as the two cricketing heavyweights lock horns in the 2nd Test match in Edgbaston starting on Thursday. Both teams will hope for a better result from the five-day affair after the rain-affected first Test ended in a fairly disappointing draw.
New Zealand have built a formidable Test squad over the past two years but have a few issues to resolve ahead of this game. Captain Kane Williamson will need to resolve both his form and fitness ahead of the World Test Championship final but the Kiwis will take plenty of heart from the exuberance of Devon Conway's batting ahead of this Test match.
England have been fairly inconsistent in Test cricket over the past year and need to get their affairs in order ahead of this game. The hosts' middle order has been far too inconsistent and will have to prove its mettle against a strong New Zealand batting unit.
The likes of James Anderson and Stuart Broad have been excellent for England and will play a key role against the Kiwi batsman. In this article, we look at the five key battles that could potentially affect the outcome of this Test match.
5. Ross Taylor vs Stuart Broad
Ross Taylor has had a decorated career with New Zealand and has survived a number of ordeals in his career. As senior statesman of the Test side, Taylor has a massive responsibility on his shoulders and will need to put his best foot forward against England.
The experienced Kiwi batsman showed glimpses of his class and poise with a breezy knock in the second innings of the first Test. At Edgbaston, however, Ross Taylor will be playing on a different surface against a seasoned campaigner who has in excess of 500 Test wickets.
Stuart Broad has been England's man Friday for well over a decade now and will hope to extract more swing in Birmingham. The 34-year-old seamer has an impressive track record in England and will want to add the prized wicket of Ross Taylor to his armoury.
4. Rory Burns vs Trent Boult
New Zealand have relied heavily on their battery of pacers in recent years and will welcome bowling spearhead Trent Boult back into the fold for the 2nd Test. The left-armer completed his quarantine earlier than expected and will look to get accustomed to English conditions ahead of the World Test Championship final against India this month.
England's batsmanship in the first Test left much to be desired but Rory Burns managed to silence his critics with a brilliant century. The English southpaw played a fair share of excellent cuts and drives and seemed unfazed by New Zealand's impressive bowling attack.
In Trent Boult, however, the Kiwis have an ace up their sleeve in the second Test at Edgbaston. Boult possesses the innate ability to swing the ball at pace and his accuracy and clean action will present Rory Burns with a new challenge. Trent Boult can be unplayable on his day and has a point to prove on his return to the side.
3. Devon Conway vs Mark Wood
New Zealand have a unique knack for unearthing priceless gems at the most opportune moments. Devon Conway has been knocking on the doors of New Zealand's Test side for quite a while now and his performances in the limited overs series against Australia presented a taste of his prodigious talent. The Kiwis decided to place their faith in Conway as a Test opener and to say that the decision has been vindicated would be an understatement.
Conway became only the second New Zealand player in Test history to score a double century on debut and found his name on the Lord's Honours Boards after his first outing at the legendary ground. Conway carried himself with an air of authority and dominated the English with a combination of flair and grit.
Mark Wood was also made to toil by the South Africa-born batsman but bounced back to send some of his fellow Kiwis back to the pavilion. The English pacer is capable of turning on the heat with his pace and will need a specific plan in place to trouble the in-form Devon Conway at Edgbaston.
2. Joe Root vs Tim Southee
Joe Root has experienced an interesting stint as England's captain and has traversed a series of highs and lows during his reign. The Yorkshire lad is his side's best batsman by a considerable margin but has often been slated for his underwhelming conversion rate in Test cricket.
With New Zealand's bowling attack firing on all cylinders at the moment, England need a batsman to dig deep and counter the Kiwis. Joe Root is the ideal man for the job and will need to put his best foot forward in the 2nd Test match this week.
Tim Southee tore through England's seemingly inexperienced batting line-up in the first Test and has a discernible spring in his step at the moment. Joe Root has plenty of experience against the swinging ball, however, and will need to lead by example against a strong Kiwi attack.
1. Kane Williamson vs James Anderson
As a bonafide part of the 'Fab Four', one would expect the classy Kane Williamson to be among the top run-getters in this series. The Kiwi captain has struggled with his elbow in recent months, however, and will look to get some runs under his belt as New Zealand embark on one of the most important campaigns in their Test cricket history.
Williamson averages below 30 runs per innings in England and has shown a discernible weakness against James Anderson in the past. New Zealand's best batsman has found plenty of success by playing the ball late but has often found the technique working against him in England.
James Anderson is a seasoned veteran and is perfectly capable of exposing the few chinks in Williamson's armour. The Kiwi prodigy is known for his diligence, however, and will look at this match as an opportunity to rectify his troublesome record in England.