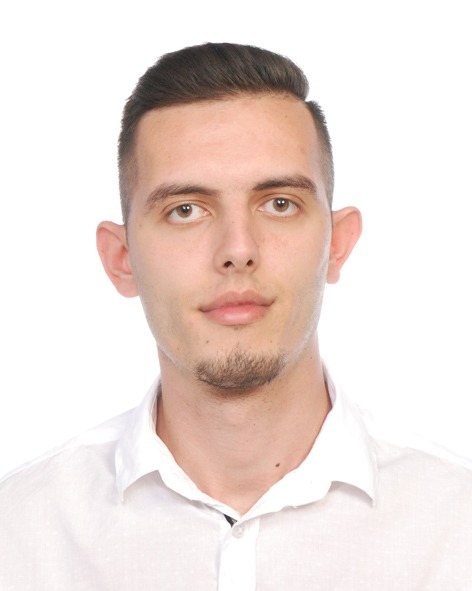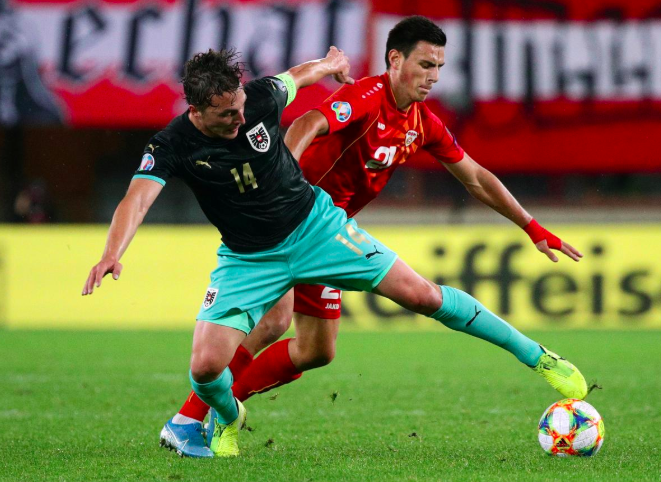 Austria vs. North Macedonia will be the opener for Group C this Sunday. Being in a group with Netherland and Ukraine will be a hard challenge for both teams to find a place in the top 16 of Euro 2020. Both for Macedonia and Austria, the goal is to qualify as the best of third places. For Austria, this is the third time being part of the European Championship, but they still haven't won any matches yet (D4, L2). In Euro qualifiers, Austria qualified in 2nd place (after Poland) with 19 pts in 10 matches (W6, D1, L3). It's interesting that in this Group, Austria left behind with 14 pts, North Macedonia.
On the other hand, North Macedonia qualified in Euro 2020 thanks to the Nations League (they beat Georgia in playoffs final 0-1). It's their first appearance in such a major competition, so they have to enjoy every game. Compared with other teams in this competition, North Macedonia has the weakest ranking (#62). However, the latest performance of Igor Angelovski's team, wherein the last five games won 3, drawn 1, and lost 1, seems to be promising to rival the Austrians, who haven't scored in their last three games.
Head-to-head matches
For the first time, both teams faced in Euro 2020 qualifiers as they were in the same group. The two matches played finished in favor of Austria with results 2-1 and 1-4. In both games, both teams scored a first-half goal and a late goal after the 75th minute.
Predictions and where to watch it
Watch Austria vs. North Macedonia Live Stream at 1xBet
Bookmakers see Austria as a favorite in this match. To win Austria 1xbet odds are 1.75, to draw 3.30, and to win North Macedonia 5.75. Macedonia comes with high morale in this competition after beating Germany with a surprising result of 1-2 in March. In their last five games, North Macedonia has scored 14 goals, meanwhile Austria only five goals. Even though the latest form, head-to head matches, are a good reference for how these teams perform against each other. Our prediction for this match is that the experience of Austrians in Europe will dominate the first appearance of North Macedonia.
As for Livestream, you can watch the game at beIN sport, ORF, SRF, YLE Areena, 1xBet. Enjoy!
Prediction: Austria to win. (1.75) – 1xBet.
Prediction 2: Austria to Win with Correct Score 20 (7.50) – 1xBet.
Game information
Date: June 13, 2021;
Time: 6:00 PM (CET);
Venue: Arena Națională (Bucharest);
Attendance: Maximum of 18 360 due to Covid-19 restrictions