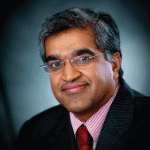 iBasis CTO Ajay Joseph says IPX is a must for LTE roaming and interconnect and a Diameter hub is essential for rebuilding the roaming partner community as quickly and cost-effectively as possible
LTE Insights: Why is it taking operators, which have launched LTE, so long to deploy LTE roaming?
Ajay Joseph: In general, there are two main obstacles causing delays in the deployment of LTE roaming today: timing and technical hurdles. In terms of timing, the progression most operators are going through begins with deploying LTE in. The next step is for operators to establish roaming agreements with other mobile networks within their home countries. After that they will look to establish LTE roaming agreements with a few operators in their primary correspondent countries, assuming those operators are ready to do so.
Only then will the broader scope of full international
LTE roaming
be addressed in a large-scale way. Of course, this progression is playing out at a different pace country-by-country, region-by-region.
In terms of the technical hurdles, in addition to the frequency fragmentation issue that will be addressed by the handset community soon, the all-IP nature of
LTE
is forcing a change in signaling protocols from SS7 to Diameter and SIP. That implies that the signaling interconnect infrastructure needs to be rebuilt, and physical interconnects between roaming partners need to be re-forged from scratch, using a relatively new protocol like Diameter.
In addition, the national Diameter infrastructure needs to be ready with the right Diameter Routing Agent (DRA) topology to support that interconnect. And it takes two to tango - the existing roaming agreements are only useable when both parties are technically ready for LTE roaming.
Last but not least, if the two parties have different IPX providers, they need to establish an IPX peering interconnect, which brings the normal demands and challenges of a new interconnect. That is why iBasis focuses on an end-to-end IPX roaming solution for LTE with wide reach, open peering, valuable services like hosted DRAs and a comprehensive platform for multiple services, including
VoLTE
.
Pages