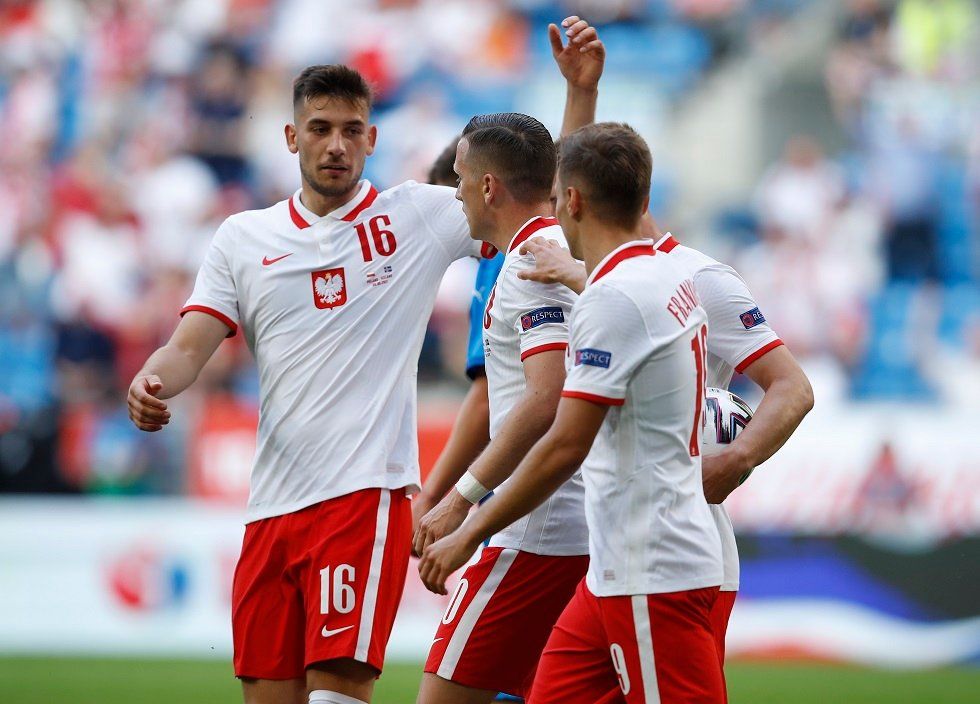 Spain and Poland will play against each other at Estadio La Cartuja de Sevilla for the second fixture of EURO 2020's Group E. It will kick-off at 8 PM CET on June 19 and will be one of the most exciting and probably entertaining games of the day since Hungary will face France and Portugal will play against Germany on the same day.
Spain will certainly start this match by relying on more concrete attacking than that of their first match against Sweden. In fact, relying on possession did not serve them a lot since last time Sweden knew how to defend against them and prevented all the dangerous attempts from occurring. Spain's weapons were not seen in the first fixture and it would be exciting to see what can Luis Enrique chance from an attacking perspective to be more effective and score goals.
Spain's reliance on Jordi Alba's accelerations on the left wing shouldn't be the only attacking plan given the depth that exists in the squad. Moreover, Spain's strikers will need to be more focused whenever they get goalscoring chances since they missed many of them during the last match.
On the other hand, Poland are also in a delicate situation following their 1-2 loss against Slovakia. What is even worse is that they lost one of their key midfield players and their leader on the pitch, Grzegorz Krychowiak, whose role will be difficult to interpret by the other existing Polish midfielders.
One of Jakub Moder or Mateusz Klich will most probably replace Krychowiak in this match and Paulo Sousa, the head coach, will be adopting a more defensive formation than that of last match in order to limit Spain's threat and rely on counter-attacks given the existence of a goal machine like Robert Lewandowski upfront.
Where to watch Spain vs Poland:
In order to follow EURO 2020 and this match in particular, it will be enough to access 1xBet's official website and head to the live section to enjoy this game and many other important sporting events in a very simple way.
What is needed is only the registration, then you can log in to the website and select the desired match in order to follow your teams and why not bet on any match you like after having a meticulous idea on the specific match by reading the statistics and information available on the website.
Moreover, this does not only deal with football, it also promotes almost all the other sports including Tennis, Handball, Volleyball, Basketball and more.
Odds:
Spain are the favourites to win this match given that they play at home, they have more talented players and they want to bounce back with a convincing win. On the other side, Poland can also be successful in resisting Spain's attacks and countering them with counter-attacks and maybe goals if they will be clinical in the penalty area and exploit the chances that they will get. The odds for a Spain win are 1.39, 9.2 for a Poland win and 5.15 are the draw's odds.