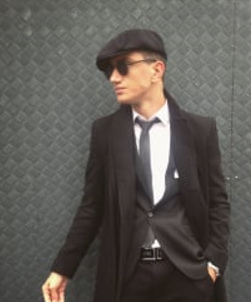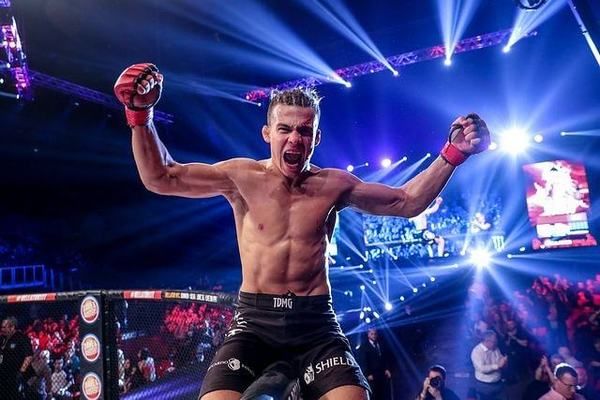 On August 20, Bellator 265 is going to take place in Sioux Falls, South Dakota. The main event of the evening is going to be a clash between Cheick Kongo and Sergei Kharitonov. Since all attention is on Big boys, there will be incredible battles on the main card. In The co-main event, Adam Borics will fight Jay-jay Wilson. 2 rising stars and fantastic prospects will share the octagon and find out who deserves the title fight.
Adam is a member of Bellator promotion since 2017. He fought nine times in this promotion and suffered the loss only once against Darrion Caldwell. He has an impressive record with 17 victories and one defeat in his pro MMA career. Last time he graced the octagon from inside at Bellator 256 and defeated Jeremy Kennedy via unanimous decision.
His rival is going to be 24 years old prospect from New Zealand, Jay-jay Wilson. An undefeated fighter with a pro-MMA record of eight victories and no defeat. He is a true finisher. JJ finished seven fights out via Submission or TKO. Only once in his pro MMA career, he won the fight via judges' decision, split one. The last time, Wilson fought against Pedro Carvalho at Bellator 257 and defeated his rival via TKO in the second round. Before that contest, he won 3 fights in a row in 2020. It took only 20 seconds for Jay-Jay to defeat Sergio de Bari via KO.
Both opponents can fight in standing or on the ground, but in this case, I think Jay-jay will try to take this fight on the ground. He has a fantastic ground game full of Ground-and-pound and submissions, in addition to his rival's only loss is via Submission, which allows us to assume that Jay-Jay will try to take him down. But it's not going to be easy for Jay-jay to defeat Adam on the ground, too. Adam has won his pro-MMA debut fight via Submission Leglock and his Bellator debut via Submission Rear-Naked Choke. At all, he has six submission victories.
Adam might choose to fight in standing, but Jay-Jay will have a huge reach advantage. Adam's reach is 179 CM, and Jay-Jay has 9 CM taller reach, 188 CM. It is hard to predict anything, but Fans on different MMA websites are voting that Borics will win the fight. The odds are not known yet, but from my point of view, Jay-Jay Wilson will win this fight and gets one more step closer to a title fight or UFC contract.