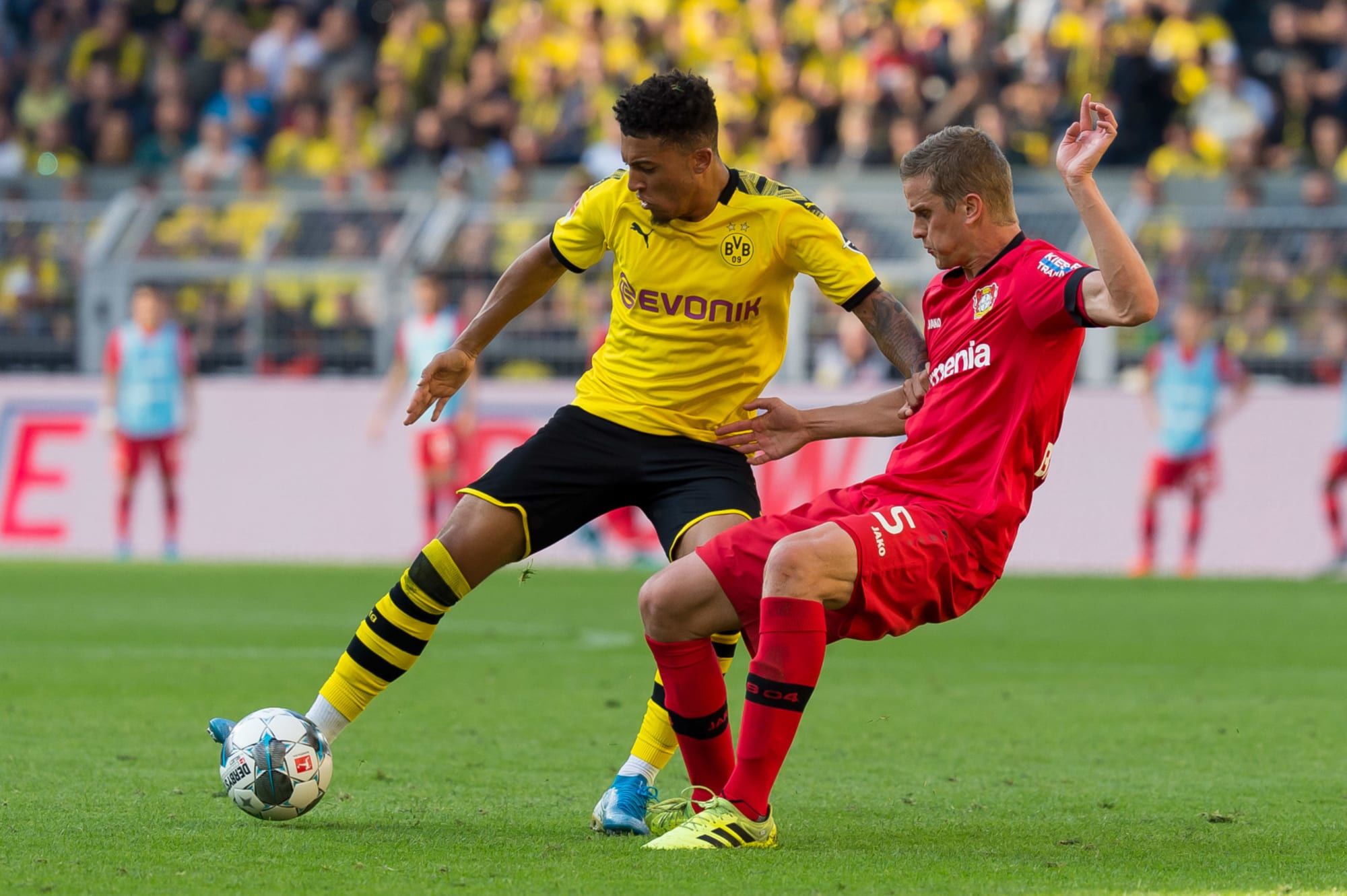 After the international break club football is back in Germany and all Europe. Most fans were impatient for Bundesliga to continue and they had very good reason about it. In the 4th round of Bundesliga we will see some very good matches between great rivals.
On Saturday Bayer Leverkusen will welcome Borussia from Dortmund. These are teams that have great ambitions and beside their transfer policy to develop young players and then sell them for highest price they always have squads that are capable of fighting for the top of the table.
Bet on Bayer Leverkusen vs Borussia Dortmund with1xBet
The host had a better start of the season with 2 wins and one draw in the first 3 rounds, they showed that they can survive without players they sold and played attractive attacking football and in two matches they scored 4 goals in each. In front of its fans, Bayer will for sure attack and looking for nothing but win against great rival.
But on the other side is Borussia Dortmund with hungry for goals and victories Haaland. Bor. Dortmund also has good start of the season with to high victories and one unexpected defeat against Freiburg. They won the pre-season battle and managed to keep the main players, most important of course Haaland. He is in great form proving his class again in the international jersey and his opponents have right to be afraid. His stats are amazing, and he is on good way to become best player in the world. In his career so far, Haaland has scored a total of 124 goals in official matches. Until the age of 21-113. At that age, only Pele (219), Ronaldo da Lima (168), Neymar (145) and Mbappe (116) had a better performance. Messi and Ronaldo are far below. Argentine - 51, Portuguese - 26.
Playing for RB Salzburg in 27 matches, Haaland scored 29 times. He is currently at 64/63 in Dortmund, and in the national team, as we said, at 15/12. However, he is not satisfied, and he made that clear immediately after the hat-trick against Gibraltar:
"No, this is not good enough. I'm not scoring enough goals. I think I should have more goals than the game. And I will try to be like that in the future, wherever I play." We will see on Saturday if he will continue his form and if he is capable to get Bor. Dortmund in the tight fight for the title.
In Leverkusen, Bor. Dortmund usually don't get all points and it was case last season when hosts won so we expect interesting match with lot of goals and attacking style of playing from both sides.
In the other derby match same day the champion Bayern Munich will travel to Leipzig to face home team RB Leipzig. There is no need to speak to much about which team is favorite here as Bayern "damaged" the home team off the field enough, so they are as different team compared to last season. No one was overly surprised when Bayern announced at the end of April that they took the super-talented expert Julian Nagelsmann for the world record when it comes to compensation for the manager (25,000,000 euros), and captain Marcel Sabitzer (15,000,000) at the end of this transfer window. And all that after it was revealed in February, when almost all English clubs were fighting for him, that one of the most promising defenders in the world - Dayot Upamecano, was going to Munich.
So, Leipzig started this season like a completely new team and they didn't start well. So far they have 1 win and 2 defeats but maybe they will find themselves and again like last season be at the top part of the table. Perhaps they can take "revenge" on Bayern on the field.
On the other hand Bayern has one draw and two wins but with that squad it will be shame for the team not to win or at least be in the tight race for Bundesliga title and of course their main goal UEFA Champions league title.
However on Saturday we will definitely have opportunity to enjoy in great football and to watch 2 great derby matches in the best league in Germany.