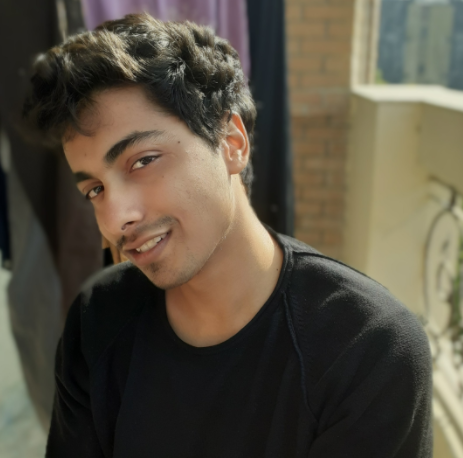 Wimbledon in the final four!
Wimbledon has reached its final stages and only a few games remain before we find out who will take the trophy home. It has been a riveting tournament and the Quarter-Finals were especially intense, especially the games that featured Rafael Nadal, Cameron Norrie, and Novak Djokovic. In this game of the Semi-Finals, Cameron Norrie will take on Novak Djokovic on 8 July. Norrie walks into the game after defeating David Goffin 3-6, 7-5, 2-6, 6-3, 7-5 during the Quarter-Finals. Meanwhile, Novak Djokovic completed an amazing comeback win against Jannik Sinner, nabbing the game 5-7, 2-6, 6-3, 6-2, 6-2. In the last game, Jannik showed some cracks in Djokovic's game but if there is a player who can overcome the most trifling situations, there is no better example than Novak. Norrie didn't have his best game against Goffin but his patient approach can pay off versus Djokovic. Can Cameron break Djokovic's hegemony here?
Bet on Wimbledon with 1xBet
How to Watch Cameron Norrie vs Novak Djokovic?
BBC has like the previous years continued to broadcast Wimbledon games in the United Kingdom. For the viewers in the USA, you can catch this tournament on ESPN. EuroSport has been the one to broadcast games in the European nations. For those who reside in the Indian subcontinent, Star Sports has been transmitting the game. For those who prefer to stream, Hotstar is going to showcase games for Indian subcontinent viewers while Fubo, Sling TV, and Hulu TV have been doing so for global viewers.
Cameron Norrie: Patient customer
Norrie wasn't at his best against Goffin, he looked a little phased out to begin the game and was committing too many mistakes, which is not something you associate with the calm Brit. Norrie's ability to engage in long rallies helps him eke out an advantage in multiple areas but against Goffin, he was making things too complicated. He figured out his rhythm in the last set and that is when he put away Goffin for good. Norrie won 145 points compared to Goffin's 151 but had an advantage in the set winners. He was tied 95-95 in receiving points and was outshined in receiving points where Goffin had a 56-50 edge.
Cameron has a foxy game, he doesn't have the forehand flair of players like Nadal or Djokovic, but he uses his topspin well to keep the opponent guessing. He has become better with his play around the net with each game and doesn't hesitate to mix it up. He is the definition of a counter-puncher, someone who uses elaborate traps, employing cuts, slices, and what-not to occupy the major part of the game. This can turn against him while playing against crafty players, which happened against Goffin but Norrie has shown a calm of a yogi thus far.
Bet on Wimbledon with 1xBet
Novak Djokovic: Pure winner
Sinner took Djokovic by surprise to begin the last game and Novak looked lost in the initial parts. He was committing too many unforced errors(uncharacteristically) and was allowing the young Italian to break his serve. But there is a reason why Djokovic is special. Down two sets, Novak unleashed his strong forehand and galloped towards the ball like a hungry tiger. He made amends with his incredible endurance and showed young Jannik that you can never be sure against the incredible Serb. Djokovic's strong forehand allowed him to get a 82% first serve win while he also did an incredible job in receiving points, winning 53-40 advantage in that department.
That is what marks the Serb so dangerous. He is equally effective with his backhand and forehand. He doesn't take time off ever and even if he starts slow, he has been a comeback maestro for many years now. On grass, he is known for his ability to unsettle the springiest opponents and even after crossing his mid-30s, the Serbian athlete remains an elite tennis player in many regards. Can he be thwarted here in any way, shape, or form?
Who will win the match between Novak Djokovic and Cameron Norrie?
Context
Djokovic's mental prowess is just unmatched and that alone can be the major difference-maker against younger opponents. Norrie has shown nerves of steel but if he plays like the last game, he can't expect to win. Unlike Goffin, Novak likes to get quick points and finish matters fast. This is why it will be a huge test for the "counter-puncher" style employed by Norrie, because Novak is as foxy if not more clever than him. Novak has both the power game and the smarts, Norrie doesn't have much of a power game, but definitely the smarts, which makes for an intriguing battle here. These two have met once and Novak destroyed Norrie winning 6-2, 6-1 in an indoor hard court tussle in Italy. Can Norrie draw energy from the home crowd?
Win/Loss Betting
As per 1xbet, Cameron stands not even a slim chance, entering the game with the insurmountable odds of 14.5, which is way worse than what Sinner was allotted. Djokovic enters with a one-sided 1.056 odds edge.
Total Games
Novak and Norrie both come into the game after a marathon five-set affair. I don't think Norrie will go down easily here but I am not sure if he can win either, but this can go to four sets. That is why I am going for the total "over" 32.5 which has the odds of 2.07 according to 1xbet.
Bet on Wimbledon with 1xBet