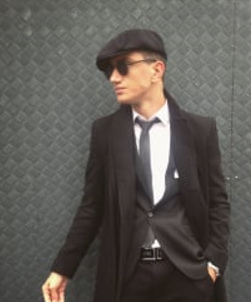 On October 5, Dana White's Contender Series 6th week will take place at UFC Apex in Las Vegas, Nevada. The headlining of the event is going to be two very talented prospects clash in the welterweight division.
Shimon Smotritsky is only 21 years old and has an impressive undefeated record with 7 victories and no losses. He has experience of fighting in promotions like Bellator. In this American promotion, he fought twice and earned 2 wins. He made his debut in Bellator in 2018 and defeated an undefeated fighter before (3-0-0) Levi Matan via unanimous decision. After that, he faced Ilya Gladkiy and served his first-ever defeat in MMA. After fighting in Bellator, he fought in the Russian Cagefighting Championship and defeated Russian fighter Sergey Yaskovets via split decision.
Undefeated's rival is going to be a fighter from Canada, Mike Malott. 29 years old fighter is representing Team Alpha Male, which is one of the best MMA teams. In his professional career, he earned six victories, suffered 1 loss and 1 draw. He started his career in 2011, but since 2015 he only fought three times, in 2015, 2017, and 2020. Once, he fought in Bellator and ended up with a draw against Ousmane Thomas Diagne (6-8-0). After that draw, he fought at XFFC and defeated Craig Shintani (9-4-0), and the last time he fought at CFFC 91, against Solomon Renfro (8-1-0) and served him his first-ever loss in his MMA career.
Bet on Dana White Conteder Series Week 6 with 1xBet
If we check his stats, we will see that he is a true finisher. He has 6 victories, all of them via submission or KO, and all of them in the first round. He has suffered loss only once in 2015 against Hakeem Dawudo, a UFC fighter with 5 victories.
The fact that he is not fighting very often, and he is having big breaks between fights makes me think that he might be not in the best shape; also finishing every battle in the first round is good, but is also leaving question marks about how good cardio and stamina he has if the fight will continue for 2 or 3 rounds. However, the last time he faced an excellent fighter, he defeated him via submission with an undefeated record in the first round. Shimon has an excellent record, but he still is 21 years old. I think he is not as experienced as Mike because Mike participates in grappling and BJJ tournaments.
Bookmakers think that Mike is a little bit a favorite in this bout, and I agree with that. However, Mike's rival is only 21 years old and less experienced. Also, Mike is training with a great team full of talented and experienced people. As a fighter, I can say that having professional fighters in the group is one of the most crucial things to become a successful fighter.