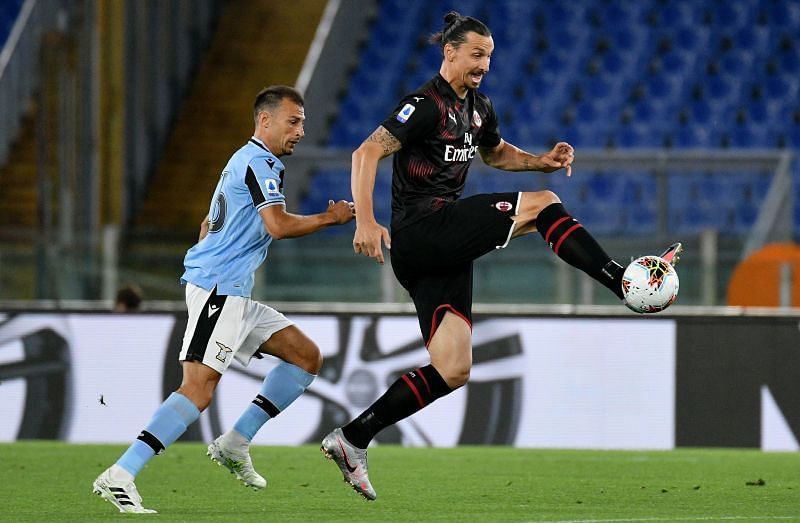 Last season Inter was the champion, and Milan the vice-champion of Italy. In the new season, the city rivals have a maximum of six points after two rounds, just like Lazio, Roma and Napoli.
The "Rossoneri" will welcome Lazio on Sunday in the derby match of 3 round of Serie A. They are rubbing their hands in Milan as on Sunday they will have a full stadium against Lazio in one of the two derbies of the 3rd round of Serie A.
The club from Milan announced that they sold all 34,000 tickets that were allowed under the health conditions that prevail in this Italian province.
"The enthusiasm of the fans is not waning, three days before Sunday's derby with Lazio, all 34,000 tickets have been sold," Milan announced. It seems that glory days are coming back to San Siro after several years of struggle.
Milan fans really wanted football, there is euphoria among them, but the health protocol and social distance must be respected, so not all those interested will be able to go to the stadium.
Bet on AC Milan vs Lazio with1xBet
Last season Milan, during the greater part of the championship race, he was equal with the city rival Inter, while this one, after the departures of Gianluigi Donnarumma and Calhanoglu, few people see them in the company of the most serious candidates for the Scudetto. However, after Inter's sales of Romelu Lukaku and Ashraf Hakimi, and the departure of Cristiano Ronaldo from Juventus, there are no clear favorites, which makes Serie A especially exciting and interesting this season. It's true that there are many teams that can win the title. One thing is for sure, Milan is on the right track. Milan started this season furiously with two wins against Sampdoria and Cagliari and even without Ibrahimovic they are showing character and passion for winning which gives their fans hope that this season the team will fight to the end for Scudetto.
Lazio is coming to the San Siro which is playing wonderfully this season and deservedly ranks high on the table currently leader in the Calcio League. Maurizio Sarri's team recorded two triumphs in the new season and with a goal difference of 9: 2, is the leader of Serie A ahead of the city rival Roma, Inter, Milan and Napoli which also have six points each. Although many expected Lazio to have difficulties this season after departure of previous manager and some players, in the first two round this team dominates and easily won against Empoli and Spezia. This match against Milan will be first true test for Sarri and his boys.
Both teams have big ambitions for this match and this season in general, but at the moment Milan have some problems with injuries and beside Ibrahimovic and Giroud won't be able to play on Sunday as he tested positive on Covid-19. Beside that Milan has very difficult schedule in the next few days as they will face Liverpool in Champions League and then will play against Juventus in Torino. Lazio next week will play against Galatasaray in Europa League and then will play against Cagliari in Rome, so it is expected that they will push harder in this derby.