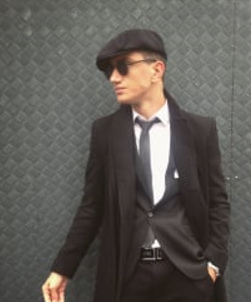 The flyweight division will hold another banger of UFC 269. Kai Kara France will fight against former bantamweight champion Cody Garbrandt under 3 rounder battle.
Bet on Kai Kara France vs. Cody Garbrandt with 1xBet
Cody is an amazing striker, but something changed inside him after suffering his first-ever loss in the UFC against T.J Dillashaw. His striking and speed are amazing and on another level, but his head movement and defense are bad in his last appearances. He is going into exchanges where there is no need for it and is getting damaged. He lost fights against Dillashaw because of exchanges; he also suffered a loss against Pedro Munhoz because he went in exchanges. Finally, he suffered a loss against Rob Font because Font was more patient during the fight.
Kai Kara France is an amazing kickboxer with a low-ground game. In his last appearance against Rogerio, he proved that he could defend himself on the ground, but mostly if he loses the fight, he is doing it on the ground. He is amazing and has really strong punches for the flyweight division on the striking. He is a member of the "City Kickboxing", full of killer strikers. Fighters like Israel Adesanya (middleweight champion), Brad Ridell, Dan Hooker, and many others are training there and all of those fighters striking is just on another level.
Bet on Kai Kara France vs. Cody Garbrandt with 1xBet
Former champion, Cody, will open this bout as the slight favorite, but I don't think he will be able to win this bout's victory. First of all, it will be his debut in the flyweight division, and no one knows how it affects cutting so much weight for the first time. Also, he will not have the advantage in the size because Cody's reach is really low even though he is the taller guy. Cody is taller, but Kai Kara's reach is 3CM longer.
The winning of Kai Kara has an odd around 2.2-2.5 (depending on the website); it is hard to predict if he will earn KO victory or not because it is 3 rounder battle and very important for both fighters, and they might decide to choose tactical battle. Still, most likely, Cody can't control emotions during the fight and goes for the exchanges, and if it happens, I think Kai Kara will earn another KO victory.
Bet on Kai Kara France vs. Cody Garbrandt with 1xBet