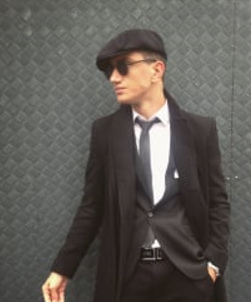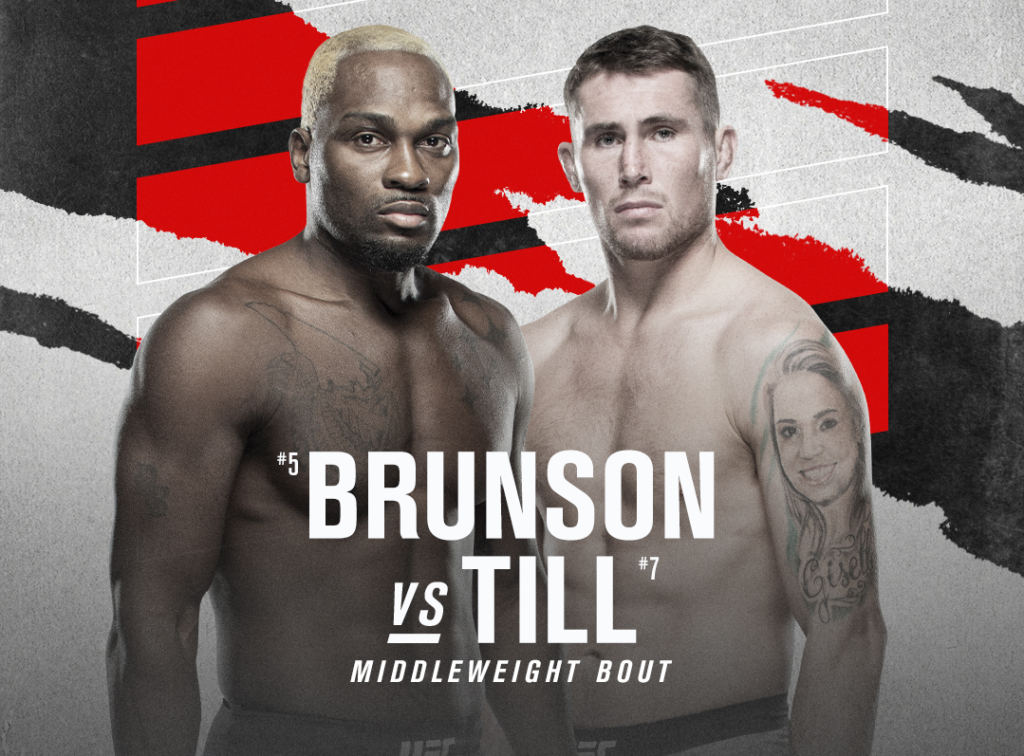 On September 4, UFC Fight Night 191 is going to take place in UFC Apex, Las Vegas, Nevada. The main event of the evening will be a middleweight clash between English talent Darren "The Gorilla" Till (18-3-1) and a very experienced veteran fighter of the UFC, Derek Brunson (22-7-0).
The Gorilla was considered one of the most talented prospects from England. He made his UFC debut in 2015 and defeated Wendell De Oliveira Marques via second-round KO. In 2015, he also fought one more time, which ended up as a draw. 2017 was a very successful year for English fighters. He earned three victories in a row. His first-ever main event was at UFC fight night 118, against very well-known fighter Donald "Cowboy" Cerrone. He defeated veteran fighter via TKO in the first round. After that victory, he beat up one of the best strikers in the UFC, Stephen "Wonderboy" Thompson. With that victory, he earned his title shot against Tyron Woodley. The Chosen one served Daren his first-ever loss in the UFC. Tyron landed a huge overhand at the end of the second round and finished him via submission Brabo Choke. Darren was defeated three times out of his last four contests. The defeats are against fighters like Tyron Woodley, Jorge Masvidal, and Robert Whittaker. The last time he celebrated victory inside the octagon against former title challenger Kelvin Gastelum.
Thirty-seven years old Veteran is on his four winning streaks. He defeated rising stars like Edmen Shahbazyan and Kevin Holland. He made his UFC debut in 2012 against Chris Leben. Since then, he shared the octagon with the fighters like Ed Herman, Sam Alvey, Robert Whittaker, Anderson Silva, Lyoto Machida, Ronaldo Souza, Israel Adesanya. After being defeated against the current middleweight champion, he is undefeated. Twelve out of his 22 victories are via KO/TKO. Some people might think that Derek's base sport is striking, but it is not like that. Most of the TKO is on the ground. Derek has a phenomenal ground game.
Bet on Darren Till vs. Derek Brunson with 1xBet
As a joke, he mentions that "Blonde Brunson" is undefeated. He was used to be a "gate fighter," which should test the prospects, but after defeating prospects like Holland and Shahbazyan, he entered the top 5 rankings of middleweight and will try to earn his second chance against The Last style bander.
Comparing their experiences, Derek is way more experienced and has seen more inside the cage. Moreover, Darren's nickname had for a reason. He was very big for the welterweight division and had the advantage in the reach, too. But in the middleweight division, he does not look like "Gorilla" anymore, so no one of them will have a size advantage.
Odds are not finalized yet and might change until the event starts, but some bookmakers consider Darren a favorite. His odds are around 1.57, while the Veteran's winnings odd are 2.5.
What do you think? Can Brunson continue his winning streak and earn another title shot against Israel Adesanya?