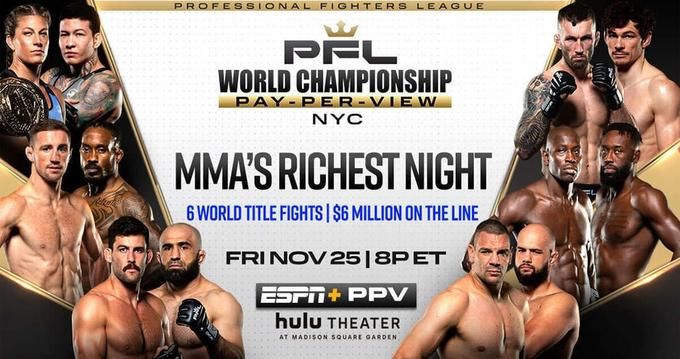 The PFL 10: 2022 mixed martial arts tournament will take place on the night of November 25-26 in New York City (USA), with the main event being a fight between lightweight division champion Kayla Harrison and Larissa Pacheco.

The co-main event will be a featherweight title fight between Brendan Loughnane and Bubba Jenkins.

In the third most important bout of the evening, Ante Delija and Matheus Sheffield will be fighting for the heavyweight title.

Olivier Aubin-Mercier and Stevie Ray will fight for the lightweight title.

Sadibou Sy and Dilano Taylor will fight for the PFL welterweight title.

Omari Akhmedov will fight for the league's light heavyweight belt, his opponent is Rob Wilkinsonon.

The PFL league fights will start on November 26 at 01:30 GMT+3.

Akhmedov vs Wilkinson fight: start time on November 26 at PFL 10: 2022
Pearl Gonzalez shows off her firm buttocks