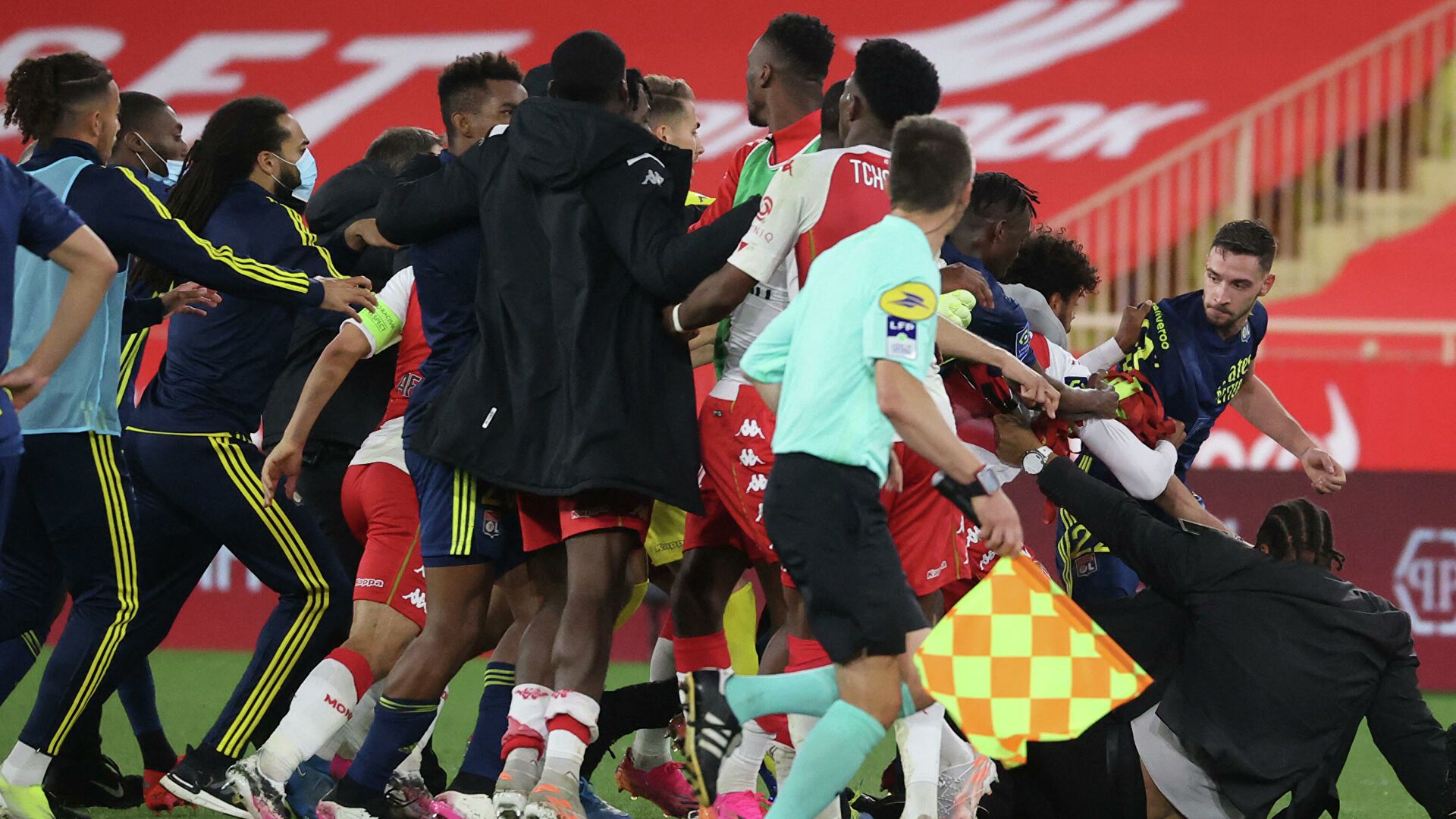 Monaco and Lyon players started a massive brawl after the final whistle of the Ligue 1 match.
As a result of the scuffle, referee Clement Turpin removed four players from both teams at once, and showed another red card 20 minutes before the end of the match.
Lyon won the most important match against Monaco in the fight for the Champions League 3-2. Goals from Lyon were scored by Depay, Marcelo and Cherki. Volland and Ben Yedder scored for Monaco.