Borgata Review
Bet Now!
Read 0 reviews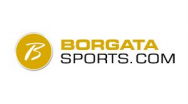 Borgata Sportsbook is the online branch of the Las Vegas - style casino in Atlantic City, New Jersey. It was launched in May 2019, and became the 15th online sportsbook in New Jersey. Its land-based counterpart opened its sports betting operation in June 2018.

2
Is the Borgata Sportsbook Legal and Safe?
Borgata Sportsbook is licensed and regulated by the New Jersey DIvision of Gaming Enforcement as an internet gaming operator, in accordance with the Casino Control Act N.J.S.A 5:12-1and implementing regulations. Games are tested by the New Jersey Division of Gaming Enforcement to provide games that are fair and operate correctly.

3
Borgata Sportsbook Registration
The registration process with Borgata Sportsbook is a simple 3-step process. The process requires the following:

Enter your e-mail address and create a password.
Enter personal information, such as your name, last four digits of your Social Security Number, and your Date of Birth.
Enter your mailing address, postal code, and phone number.
Note: You must be 21 years old or older to create an account, and you can't be an employee of the casino. You must also be a New Jersey resident to create an account.

4
Borgata Sportsbook Odds, Lines and Betting Market
Borgata Sportsbook provides a wide variety of sports to bet on, ranging from Major League Baseball, National Basketball Association, National Football League, NASCAR, WNBA, NCAA Basketball, Soccer (World Soccer Parlays, Champions League, Premier League, La Liga, Italian Serie A, Ligue 1, MLS, Liga MX, Serie A Brazil), tennis, MMA, table tennis, darts, rugby league, Aussie Rules, Rugby union, cricket, Formula 1, Snooker, and Volleyball.

MLB
NBA
NFL
NASCAR
WNBA
NCAA Basketball
Soccer
Tennis
MMA
Table Tennis
Darts
Rugby League
Aussie Rules
Rugby Union
Cricket
Formula 1
Snooker
Volleyball
In addition to the competitions, users also have access to free live-streaming, gametrackers, and in-game betting.

5
Borgata Sportsbook Live-Betting and Live-Streaming
Users are able to place live bets during the game, at halftime, before sets or games end, and before matches end. Live streaming is also a free feature available to users. To watch live streams you must have an active account. There is also a live gametracker with live animations, representations and scores that highlight all the action; it's an alternative to watching the actual live broadcast. There are a wide variety of betting options available. Main bets, such as match, set and game bets, and more in-depth bets like scores and results within sets, games, periods, and quarters.

Apple users can find the Borgata Sports app in the App Store:
https://apps.apple.com/us/app/borgata-sports/id1448867059
The positive reviews raved about the quality of customer support, the variety of sports to bet on, the app's being user friendly, and quick payouts. Some unsatisfied users mentioned problems with promotional offers not being fulfilled, odds being incorrectly posted and application glitches.

7
Borgata Sportsbook Android
The Borgata Sports app can be difficult to find on the Google Play Store, as there are two separate Borgata applications: Borgata and Borgata Online Prepaid Card. Borgata: https://play.google.com/store/apps/details?id=com.i2c.mcp.borgata&hl=en_US&gl=US Borgata Online Prepaid Card:
https://play.google.com/store/apps/details?id=com.i2c.mcp.borgata&hl=en_US&gl=US Users noted problems with account access, verification and general functionality, as well as lack of timely assistance from customer support.

8
Borgata Sportsbook Mobile Version
The mobile version of Borgata online has a near similar appearance to the desktop version, with the same features, and variety of sports to bet on.

9
Borgata Sportsbook Desktop Version
The Borgata Sportsbook online version is easy to navigate and has easy access to all available sports and matches. English is the only available language on the site, since this Borgata online can only be used by New Jersey residents. Borgata online also features mini games, and highlights live and upcoming events, as well as new promotions and offers. Responsible gaming is also emphasized on the site, and offers resources for gambling addiction assistance. Links to Responsible Gaming are available at the top-right corner and the bottom of the site. Its legal status is also highlighted at the bottom of the page, as Borgata is Licensed and Regulated by the New Jersey Division of Gaming Enforcement.

10
Borgata Sportsbook Payment Methods
Borgata Sportsbook currently accepts the following payment methods: VIP Preferred Paycheck, VISA, Mastercard, PayNearMe, PayPal, Play+, Skrill, Electronic Transfer, Borgata Prepaid, American Express, Discover and Online Banking.

11
Borgata Sportsbook Customer Support
Borgata Sportsbook has 24/7 live chat available for its users.
Phone: 877-488-5833
E-mail: [email protected]
Borgata Sportsbook has a useful Help and Contact tab at the top-right corner of the page that answers commonly asked questions about topics such as account access, withdrawal support, deposit support, cash out support, geolocation, sports rules, promotions and bonuses, and Responsible Gaming.

Website: sports.borgataonline.com/en/sports
Established: 2019
Address: 1 Borgata Way, Atlantic City, New Jersey
License: New Jersey Division of Gaming Enforcement
Sponsor Deals: NBA, NHL, MLS, MLB, NASCAR, PGA Tour, WNBA, Buffalo Wild Wings, yahoo! Sportsbook
Headquarters: Atlantic City, New Jersey, USA
13
Borgata Sportsbook Bonuses
Promotions are available on the Promotions tab on the navigation bar at the top of the site. Here, you can get more information on current promotions, bonuses and the rewards program.

14
Borgata Sportsbook Welcome Bonus
New customers are eligible for $100 in Borgata free bets as a welcome bonus. The user can get this bonus after completing just three steps.

1) Sign up - register for an account by entering your email address and by creating a password.
2) Download the Borgata Sports app on iOS or Android, and sign in.
3) Bet a minimum of $20 to receive $100 in free bets after placing your first bet.
Minimum odds for each qualifying bet are -200 or greater. Your $100 in free bets can be used on any sport, and will be rewarded regardless of the outcome of your initial pick. The free bets will be issued by 10 separate $10 bets. Free bets will be automatically credited to your account within 24 hours of the end of the event. Free bets can only be redeemed on the Borgata online app and must be used within 7 days of them being credited to your account. Free bets can't be redeemed for cash and you can't Cash Out your free bets.

15
Borgata Sportsbook Benefits and Promotions
Earn $25 for the NBA if you wager on CBB
When you place a bet on a college basketball game, you earn $25 of free bets for any NBA game.
Multi-Sport Parlay Boost
You can earn 40% more in profits on your winning parlays. Opt-in and place a 4-7 leg parlay on any combination of sports or events.
Sports Betting Guide
Brief tutorial on the top 4 most popular betting options.
Free Live-Streaming
Early Cash Out
For placed straight straight and parlay bets, Borgata Sports New Jersey can offer an early Cash Out.
Edit My Bet

You can change any straight or parlay bet that has Cash Out available. You can Add, swap, or remove your selections, or increase your stake.
16
Borgata Sportsbook Loyalty Program
Borgata has a loyalty program for its users, M Life Rewards. M Life Rewards provides benefits at MGM resorts nationwide. Earn tier credits and improved your tier level with every wager placed on Borgata online. The tiers are listed from the lowest to highest levels: Sapphire, Pearl, Gold, Platinum, and Noir.

Borgata Sportsbook is a new, fresh sports betting website that provides a seamless experience for users to enjoy sports betting. It has a very large selection of sports that you can make picks on, and track the events play by play. It is very user-friendly, in that Borgata Sportsbook has features for its users to maximize their experience betting on their site, such as Edit My Bet, free live-streaming, and good promotions. They also provide a safe betting environment by providing resources to preventing and recognizing gambling addiction by posting multiple links to Responsible Gaming on the site. Borgata Sportsbook is successfully providing a safe experience for users to enjoy their sports betting.

Large selection of sports to bet on

Fresh design & easy to navigate

Mobile and desktop versions are nearly identical

Loyalty program available
Only available to New Jersey residents

No cryptocurrency deposits

Android App for Borgata Sports is difficult to find on the Play Store

Relatively new application, so glitches may occur
Nothing was found for your query :(
Also ask
Is this sportsbook legal?
Yes. Borgata Sportsbook is licensed and registered with the New Jersey Division of Gaming Enforcement.
How to use a sportsbook freebet?
Your free bets can be used on any sport. They are rewarded after you place an initial $20 bet. The free bets will be issued by 10 separate $10 bets that you can use on any sport. They can't be redeemed for cash, and you can't cash out your free bets.
How to sign up for a sportsbook?
To sign up, you must be a New Jersey resident, register with your email address, create a password, download the Borgata Sports application, and enter your mailing address and phone number.
How to make a deposit and cash out at a sportsbook?
You can make a deposit with prepaid cards, debit and credit cards, an e-wallet, and bank transfers to your account.
Does the sportsbook have a mobile app?
Yes. Borgata Sports is available on iOS and Android.
Do I need to submit personal information or documents?
Yes. You will need to submit any form of government identification during registration to confirm your identity.
Is Borgata Sportsbook accessible to anyone?
No. You must be 21 years or older, and must be a New Jersey resident to use Borgata Online.
If I opt-out of a bonus, will I still receive rewards?
No. Opting out of a bonus cancels the bonus, and might cancel your winnings earned from it.