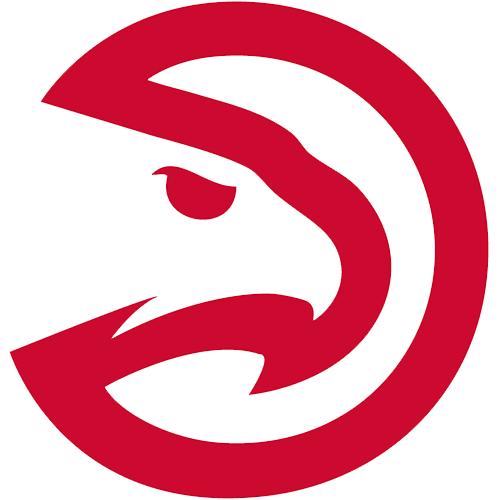 Atlanta Hawks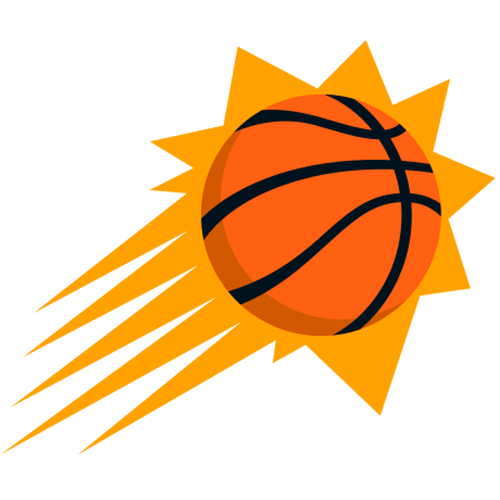 Phoenix Suns
NBA Regular Season
Arena: State Farm Arena
Home Floor: Atlanta Hawks
04.02.2022, 03:30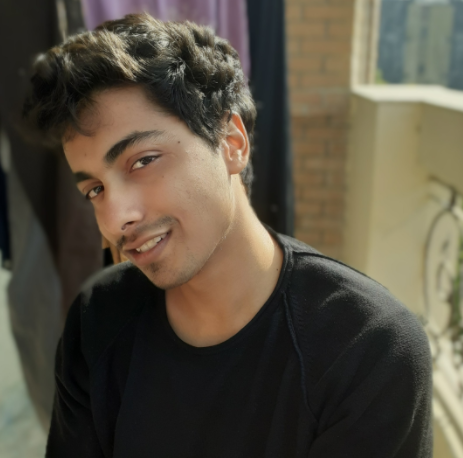 Odds
Bet Type
Bookmaker
Claim Bonus!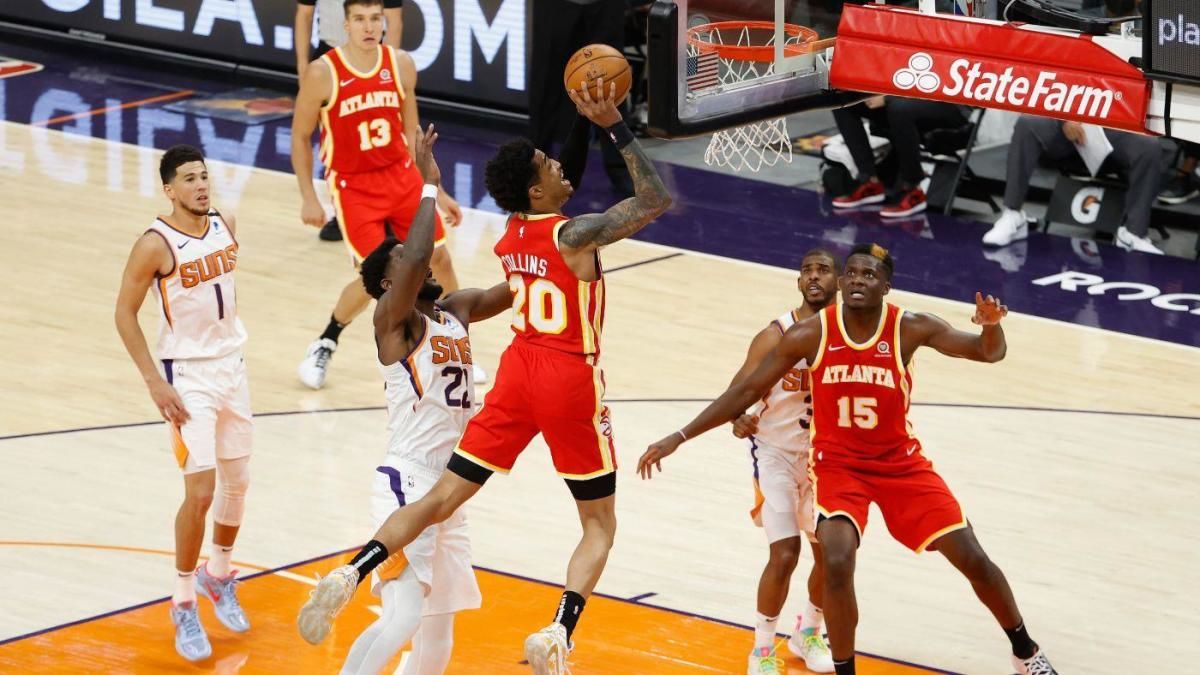 NBA Betting is a tricky affair with the long slate of games that each team plays throughout the long season. And this long season means that there will of course be various trends made and broken on a regular basis. The ball change from the Spalding to the Wilson brand has also brought some problems for various squads as scoring hasn't been easy with the new ball. Anyway, it doesn't mean that there will not be squads who enter as favorites/underdogs during most nights. And it isn't like that every team in the league finishes with 41 wins and 41 losses record. And as we discuss this, let us jump into this game between the Atlanta Hawks and the Phoenix Suns as the Suns enter with an eleven-game winning streak.
The Hawks have 24 wins and 26 losses, not an impressive record by any means but they have won seven out of the last eight games, their winning streak snapped by Raptors 100:106 as the team's leading scorer and playmaker Trae Young missed the last game. Trae is questionable for this game and this team is highly dependent upon the superstar one-guard to rack up wins. On the other hand, the Phoenix Suns refuse to lose ten games in the seasons, the only team to have won 40+ games and as stated above, on an eleven game winning streak. They have won eight in a row away from home, and let me remind you that team has Crowder and Ayton back in the fold, and they won many of their current games without these two stalwarts. The Suns keep on improving somehow and have enough in their back pocket to rack up victories. Can the Hawks get Trae back for the game and be the team that snaps the Suns' winning streak?
Get Your Welcome Bonus!
Hawks play well during midseason, Suns are peerless these days
Two seasons, same results for Hawks, but improved East
Hawks turned their season around the midseason in the 2020-21 window too. And this time again, they went on a seven-game winning streak around the 40 games window. That is all fine and good but the Eastern Conference certainly looks deeper than last season. The Hawks are in the play-in contention but the Wizards are just behind them and to be honest, even if they figure among the Play-in squads, the depth of squads like Hornets, Nets, Celtics etc. looks better. Remember the Hawks figured in the Eastern Conference Finals last season but I have a huge doubt that they will reach there again with the rise of Heat, Bulls, Sixers, and Cavaliers.
The Hawks are all about Trae Young who is one of the best shooters and assists maker, without him, the effort crumbles on the offensive end and the team doesn't have the desired spacing for open shooting areas and for driving. That is why his availability is a big marker for the success of the Hawks. Bogdanovic, Huerter, and Hunter are more than decent offensive options at the wing and off-guard positions. Meanwhile, Collins provides athleticism and hustle at the big Forward but yes Capela's numbers are significantly down this season in the middle. Okongwu, Gallinari, and Williams round off a decent bench rotation but yes, the Hawks have had some troubles on the defensive end especially with Capela's reduced impact.
Suns keep on pulling ahead
Suns have set a high standard this season and not many teams have been able to follow suit. They are the only team to compile two 10+ game-winning streaks and remember, this is a Phoenix team that went on a whopping 18-game winning streak, which was broken by the second-best team in the league record-wise(Warriors). Suns have once again won 10+ games in a row and to build such special streaks, you have to be a formidable unit away from home and that has what the Suns have done, they don't care whether they are at home or away, they are all about winning!
What made the current winning streak special is that the team had been without three of their key rotation players in Crowder, Ayton, and Payne. But hey, when you have a backcourt duo of Booker and Paul, does it even matter! Trust me both players can stake the claim for the MVP award this season, that is how much extraordinary both of them have been. Paul increased his scoring(oh god what a nightmare for the opponents) while Booker keep on popping in shots. Lately, Mikal Bridges has also rolled in 20+ points nights while Cameron Johnson is a sturdy two-way wing. With the high-impact Center Ayton and dogged Jae Crowder back in the fray, can the Suns keep their streak ticking?
Expert Betting Tips
Points Range: The Hawks have scored in the 110s, 120s, 130s in the latest window before succumbing to 100 without Trae, and of course, Trae is a major reason why they had such high-yielding excursions. On the other hand, the Suns are also scoring 113+ quite a bit recently but frankly, they have played in a variety of points ranges all season long. The Suns usually restrict teams in the 101-108 range and for such a high-scoring team, the points range usually has been in the 220s and I think with Crowder and Ayton back, their defense will be improved even more. In this game, I see the Hawks crossing 100 points mark without Trae but if he plays, then yes a 105-110 range as far as I guess. I see the Suns scoring in the 112-118 range here. The overall points range seems to be 220-230.
Prediction: Suns are on fire right now and they are the best road team in the league at the moment, they enter each game as the favorite and that is no surprise considering their high level of play. I see them as favorites in this game too and well, I won't be the only one who would suggest that. I do think the Hawks are much improved but if Trae doesn't play, I only give them a 22% chance of winning, if he does play then a 40% chance of winning. Overall, I see the Suns taking this 117:107.
Betting Odds
Phoenix Suns- Total Points Over 114.5 for 1.95;
European Handicap: 6:0 W2 for 2.12;
Total O 223.5 for 1.90.
Odds
Bet Type
Bookmaker
Claim Bonus!
Bet Type
European Handicap: 6:0 W2
Bookmaker
Bet Now!
Bookmaker
Bet Now!
Other predictions