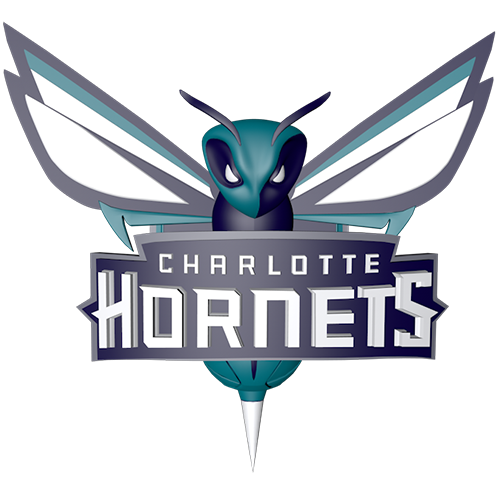 Charlotte Hornets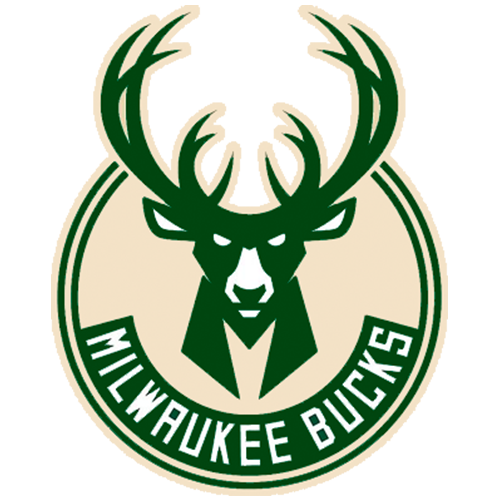 Milwaukee Bucks
Arena: Spectrum Center
Home Floor: Charlotte Hornets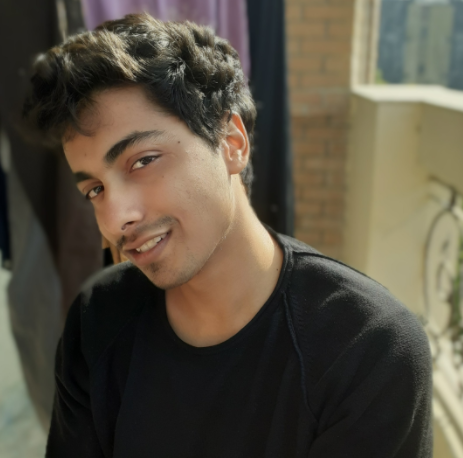 Odds
Bet Type
Bookmaker
Claim Bonus!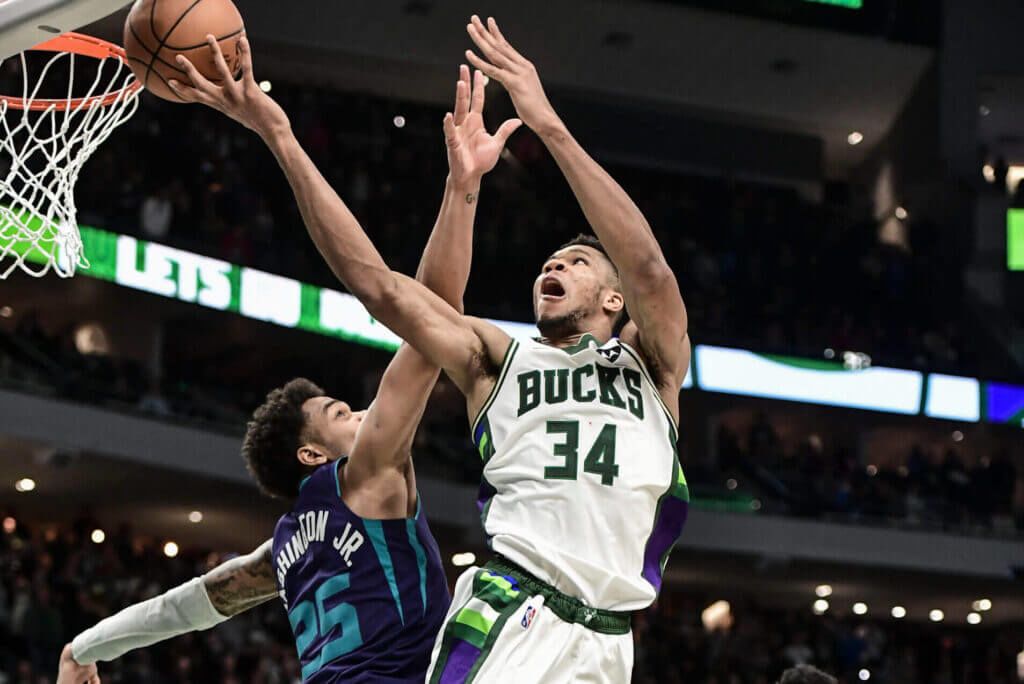 Hello, dear readers, bettors, or simply the enthusiasts of the game, how has the betting world been to you? Well, for me, as someone who gives suggestions, it has been like a typical 7th/8th ranked squad, a five/six winning streak followed by a losing streak, and well, wouldn't the betting results replicate the happenings of the league itself! Anyway, it is a learning experience, and there is a promise for tomorrow, so if you lose some, just buckle up, and believe tomorrow is your day. So here we are, discussing the Eastern Conference tussle between the Milwaukee Bucks and the Charlotte Hornets. Last time these two teams met, Charlotte won 114:106 as Bucks guards went completely cold from the field and the team couldn't come on top despite a 43 points performance by Giannis Antetkounmpo. On the other hand, the Hornets had a more balanced effort, where Bridges and Rozier both went past the 20 points mark. Can the Bucks extract revenge against the Hornets to take the Regular Season series lead? To know the selected stats of players, jump to "Player Performances". For my game and total prediction, just hop over to "Expert Betting Tips".
Get Your Welcome Bonus!
Bucks' guards need to step up, Hornets need to contain the Bucks' frontline
Bucks miss Holiday and co.: With Holiday, Allen, Connaughton, and Hill out, the Bucks are missing all of their regular rotation guards. What do they have in this case? Well, Nwora, Matthews, Hood, and Galloway all shot around 12% in the last game against the Hornets and that is the decisive factor for the last game's loss. Nwora of all the four has been more consistent on offense but he was unable to get going throughout the game. Matthews can stretch the floor but he has been iffy at times, Galloway and Hood were total no shows in the last game. With Antetokounmpo, Middleton, and Portis, the team can outmatch the Hornets frontline of Bridges, Hayward, Plumlee, Washington, and McDaniels, and Antetokounmpo's flashy drives and power play alone can cause ruptures, as he did in the last game, dropping 43. But the Bucks need a more balanced effort and definitely more from their reserves because Hornets have highly talented guard scorers who will on most nights be better than the current Bucks guard rotation. If the Bucks guards can shoot around 35% at least even that will be a boost.
Hornets' scoring prowess: Hornets have not been a defensive-minded squad, they love shootouts and they love to score, that is how it has been since the beginning of the season.They have the luxury of having five primetime isolation scorers in Rozier, Ball, Oubre, Bridges, and Hayward, and whereas Hayward's production has been off these days, the rest of the four have been heating it up. The team can shoot from outside, hit in-between shots, create opportunities for layups off the dribbles, and have a bunch of players including Washington, McDaniels, and Martin, who can play well off-the-ball, slashing and cutting for scoring opportunities. This is why the Hornets as of now have a deeper scoring than the Bucks and it showed during the last game. If the Hornets were on average a bit better defensively, I believe they could have gotten 5-6 more wins on average.
Player Performances
Below are the player statistics (Based on recent trends and ranges more than averages):
Bucks' Giannis Antetokounmpo has notched 31 or more points in five games straight. He had 43 in the last game and it will hardly be a surprise if he goes past 30 and close to 40s again. The Hornets defense has no answer for him it seems. Giannis has scored 40 or more twice against Hornets this season;
Terry Rozier has scored 25 or more in bunch of games especially since December;
Bucks' Bobby Portis had 19 points and 13 rebounds in the last game. He has scored 19 or more twice in a row and has grabbed 12 or more rebounds also twice in a row;
Miles Bridges had 21 points in the last game. He has had some big 25+ points nights too, but the frequency has come down in those terms recently;
Bucks' Khris Middleton had 27 points, 10 rebounds, and 9 assists in the last game. Khris has scored 20+ points in more than 90% of the games and has grabbed 5+ rebounds and dished 4+ assists in a lot of games too;
PJ Washington has grabbed 8, 8, 9 rebounds in the last three games, while scoring 7, 14, 13 points respectively.
Expert Betting Tips
Points Range: Two games between these two squads have totaled 252 and 220. Both miles apart in production but remember in the first meeting when it went to 250+, Bucks had Holiday and other major rotation players. I believe against the vulnerable Bucks, the Hornets have a chance of going past even 114 they scored in the last game and with their ability to score 35+ points in a quarter every now and then, the team can cover up ground. I think with Antetokounmpo, Portis, and Middleton playing at elite level right now, just a 10-15 points night from Nwora can also work in Bucks favour, thus I believe this will be a more high scoring game than the previous game. In terms of scoring combinations, shot creators, and playmakers, the Hornets have a more than decent edge and I expect them to go past 115 this time around. I also expect Bucks to go past 110 this time around and I believe the total points range here is 230-240, which is higher than the last time of course.
Prediction: This has become an exciting regular season series between these two loaded squads, being tied at one-one. The Hornets' high-scoring ways and the capacity to put up around 40 points in a quarter keeps them in games whereas the Bucks have perhaps the most formidable SF, PF, and C combination in the league with Giannis, Middleton, and Portis. The Bucks are short on guards but they need the guards to just hit some shots every now and then rather than take over the game and play like an isolation threat, so I belive that is going to be the case here. My belief is strong that this game will yield higher points than the last one. I think this will be a game that will swing in Bucks favour, despite them losing the last one, and if Middleton, Portis, and Giannis play here, I take Milwaukee to win 120:115. Yes, this is a risky bet considering Milwaukee lost the last time and have a depleted lineup, losing three of the last four games but again, this is just my gut working!
Betting Odds
Total Over 234.5 for 1.98;
Alternate Point Spread: Milwaukee Bucks -1.5 for 1.83;
Player Props: Player Points: Terry Rozier Over 18.5 for 1.86.
Odds
Bet Type
Bookmaker
Claim Bonus!
Bet Type
Alternate Point Spread: Milwaukee Bucks -1.5
Bookmaker

Bet Now!
Bet Type
Player Props: Player Points: Terry Rozier Over 18.5
Bookmaker
Bet Now!
Other predictions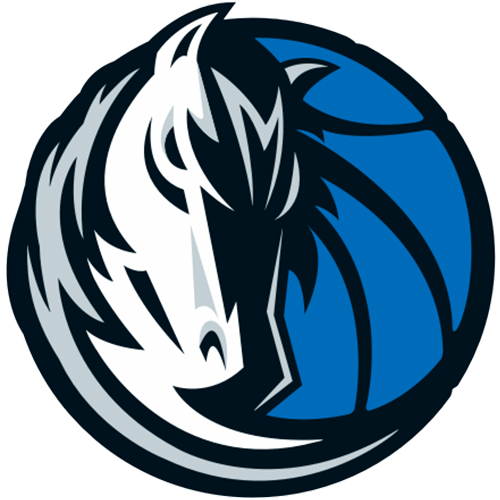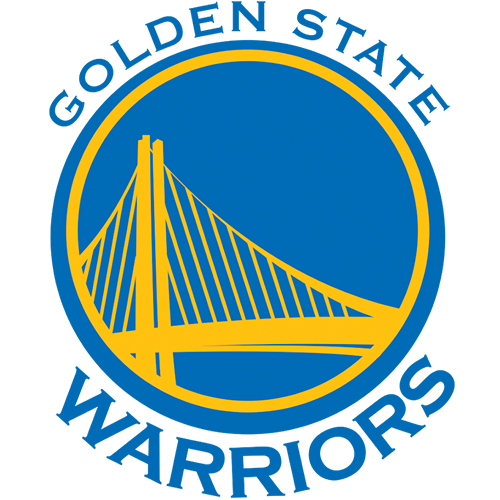 Natalia Okina