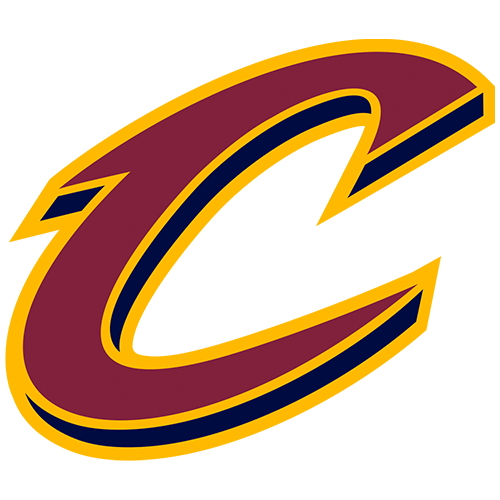 Cleveland Cavaliers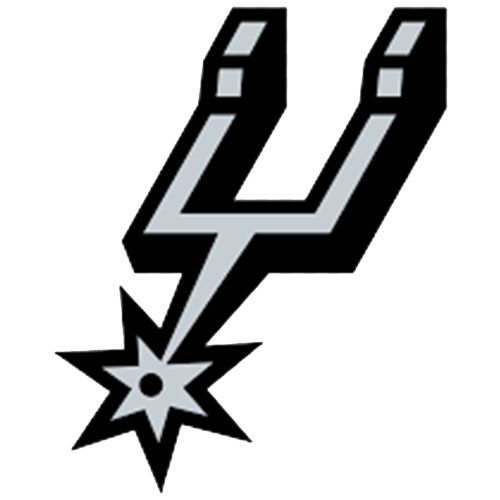 San Antonio Spurs
NBA Regular Season
Arena: Rocket Mortgage Fieldhouse
Home Floor: Cleveland Cavaliers
10.02.2022, 03:00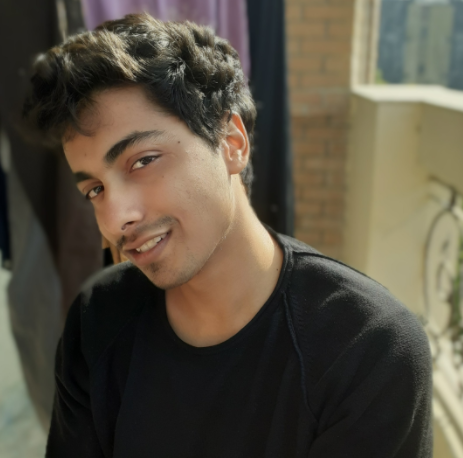 Odds
Bet Type
Bookmaker
Claim Bonus!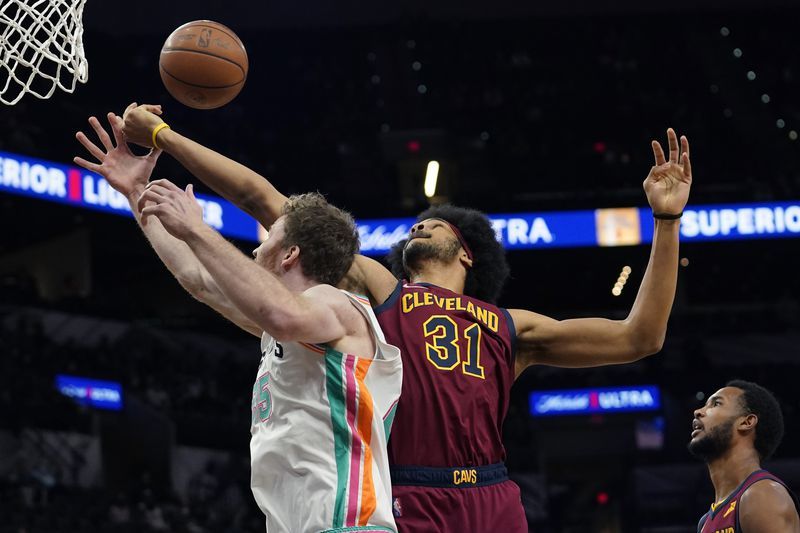 It is important to note that these pieces are written in advance and with the way things are moving, you can see a bunch of moves before the trade deadline expires. As per the ET American timing, it is on 10th February @ 03:00 PM ET, as per the UTC(previously GMT), it is 10 February @ 08:00 PM UTC. So yes, things can change ever since this piece has been written, and don't be surprised if the dynamics of this very game change as teams keep pulling off big-time trades. Talking about trades, one of the teams here in Cleveland Cavaliers brought in Caris LeVert, and well, the team lacked a substantial off-guard before Caris entered the fray. More about that later but the San Antonio Spurs are likely to get a first look at the new-look Cavaliers.
Cavs have already made a ton of noise this season with their win-loss record of 33-21, right now on a two-game winning streak and already past the winning mark, they had last season(72-game season but yes, they are ahead of the previous season record after just 54 games). This is why the LeVert trade is huge and he will play alongside lengthy players and a high-quality playmaker. The Cavaliers have certainly bolstered their guard depth, but will it be enough to make a deep postseason run?
On the other hand, a deep postseason run is surely a distant dream for the Spurs who have lodged 34 losses and 20 wins. They did win against the Rockets 131:106 in the last game but overall, they have struggled against elite teams and have ways to go in multiple areas. The Spurs have still developed one of the best offensive systems in the league and with Murray at the helm, they are able to generate elite passing night in and night out. This is a squad going in the rebuild mode but how long will Popovich and co. wait before bringing in some Play-off level core? Will this trade deadline bring some changes? Who knows! By the time you read this, perhaps, this team could have already made some moves. Anyway, before discussing that, can they beat the Cavaliers? For my game total and result prediction, hop to "Expert Betting Tips". For my player-based statistics prediction, jump to "Player-Performance Prediction".
Claim Your Welcome Bonus!
New-look Cavs, Spurs' promise
Cavaliers and LeVert
What does Caris LeVert bring to the table? He bolsters the Cavaliers off-guard position and for a team that largely fielded four lengthy players, Caris gives more balance. The Cavaliers rank among the bottom teams in terms of dribble drives per game as they are dependent upon their bigs either getting low-post position or diving to the rim. Now, with LeVert, you get a quality two-guard who can generate shots off the dribble and whose strength is to finish at the rim. This can also open up a shooting lane for Garland and can end up increasing the offensive options. He also fits well into the Cavs system but let us see how it ends up, many times things look great on paper and may not end up translating.
Now insert LeVert alongside Darius Garland(questionable here), who is having a breakout season and is a typical pass-first Point Guard. Evan Mobley is the diver to the rim who has shown a lot in his rookie year. Meanwhile, Jarrett Allen, who has played with LeVert during his tenure with the Nets, provides low-blocking scoring. Markkanen(Out here) who hasn't played for weeks can find even more open lanes with LeVert in the fray. Kevin Love off the bench will bring great scoring and rebounding, but yes, the one-guard depth is still questionable as Rondo is not the same player he used to be. Overall, the LeVert signing is great for the Cavaliers because he can take the load off Darius and open up multiple lanes. Defensively, he can have help from Allen and Mobley who are one of the best defensive duos in the league.
Spurs' offensive prowess
DeJounte Murray is having a brilliant season and he leads the Guards in triple-doubles. Murray's wingspan, athleticism, and hustle enable him to bag these triple-doubles and his offensive performances keep on improving and he is having a breakout season for sure. Murray's best characteristic for me is his knack for piling up assists while not turning over the ball much and he dishes around 10 assists a game regularly while not committing more than 3 turnovers usually, which is a huge plus and the main reason why the Spurs leads the league in assists per game. With Murray at the helm, the type of guard who can work well in Popovich's driven system, the Spurs surely can build around him.
Apart from Murray, Jakob Poeltl is having a breakout season too and he has sealed rebounds, blocked shots and he is the tenth most high-yielding player in terms of paint scoring. With Derrick White, the team gets another playmaker and someone who can also hit some high-quality shots. Keldon Johnson, the wing has raised his three-point percentage by 10% and his defensive potential is also immense. On the other hand, Doug McDermott is a veteran knockdown shooter while Devin Vassell and Lonnie Walker IV, as the guards bring in terrific scoring off the bench. Overall, the Spurs have a solid offensive core right now and if they fix their defensive issues, they can climb the ladder during next season. I believe they need a high-yielding big-Forward in the mix.
Player Performance Prediction
Assuming they are available, these are my player-based statistics:
I believe DeJounte Murray will score least 21 her but below 25;
I see Caris LeVert will score at least 16 points here but below 24;
I see Jarrett Allen clasping at least 12 rebounds here;
I see Jakob Poeltl scoring at least 11 but below 16;
I see Evan Mobley grabbing at least 7 rebounds here;
I see Keldon Johnson being held under 14 points here.
Expert Betting Tips
Points Range: The Cavaliers have struggled a bit generating their offense without Garland as the team has lost a quality playmaker and a vulnerable one-guard position. With LeVert here, the team can get quality driving scoring while if Darius Garland plays, it will be exciting to see how the guards co-exist. I see the Cavaliers breaching the 111 points mark here. The Spurs have scored 110 or more on a regular basis this season and they can expand further on that mark time and time again. The Cavaliers' length however makes it tough to score and I see them limiting the Spurs in the 103-108 points range. I see the total points range here as 210-220.
Prediction: The Cavaliers' length composed of Evan Mobley, Jarrett Allen, and Okoro would be bothersome for Keldon, McDermott, Murray, and even Poelt to deal with. I see the Spurs starting strong but losing the fizz by the fourth quarter. I believe Caris LeVert will have a strong outing and he will have a strong outing assists-wise too. I see the Cavaliers taking this game 113:105.
Betting Odds
Spread: CLE Cavaliers -6.5 for 1.90;
Cleveland Cavaliers- Total Points Over 111.5 for 1.90;
Total Over 217.5 for 1.98.
Odds
Bet Type
Bookmaker
Claim Bonus!
Bet Type
Cleveland Cavaliers- Total Points Over 111.5
Bookmaker

Bet Now!
Bet Type
Total Over 217.5
Bookmaker
Bet Now!
Other predictions