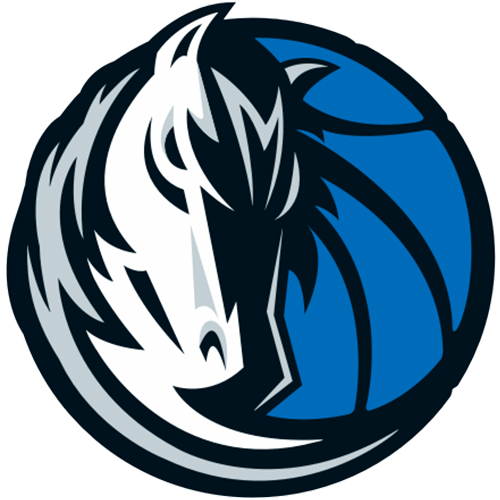 Dallas Mavericks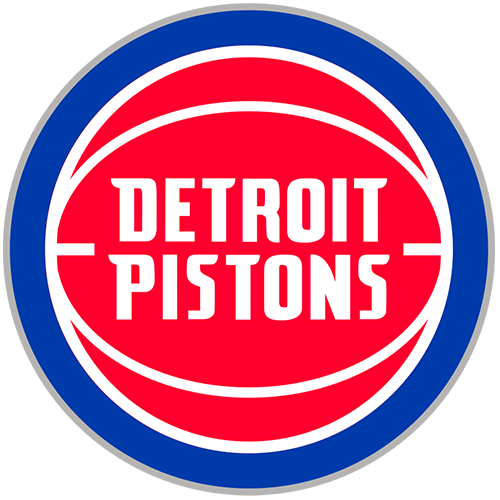 Detroit Pistons
NBA Regular Season
Arena: American Airlines Center
Home Floor: Dallas Mavericks
09.02.2022, 04:30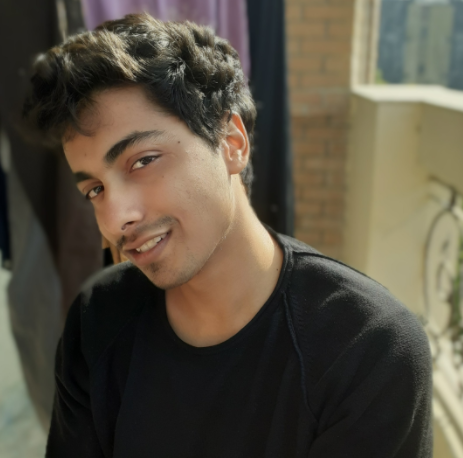 Odds
Bet Type
Bookmaker
Claim Bonus!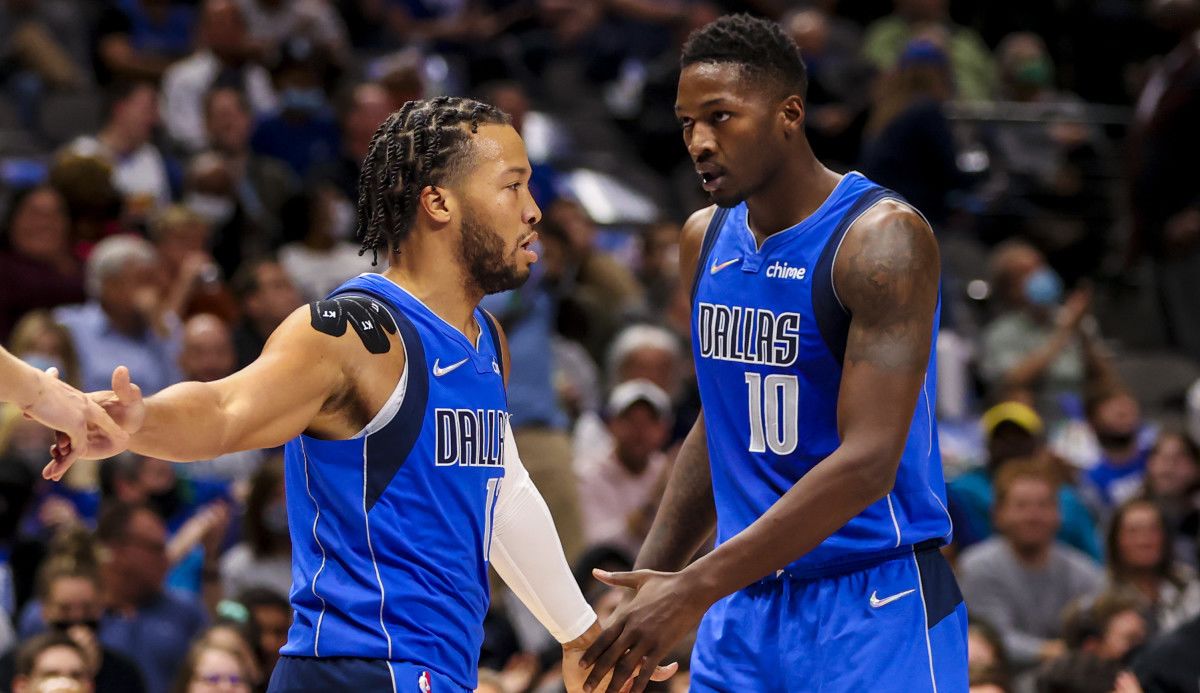 Drives to the hoop, long-range jumpers, pesky defense, and a lot more go in the making of a typical NBA game. And there are of course the management deals that shape up how the roster becomes, but of course, it is the players that put on the real show at the end of the day in the NBA's Franchise model. Now, the business model keeps ticking when you take into account the NBA trade deadline, where there is intense player movement. The deadline is just a couple of days away, and I guess the picture of many games will change soon as the team pulls the plug on big-time trades. Keeping that in mind, let us jump into this game between the Dallas Mavericks and the Detroit Pistons.
The Mavericks have won 31 and just have 23 losses, transforming their season around the January window. The team has won two in a row and with three more games on the row at home, they can brew a winning streak once again. The Mavericks are led by Luka Doncic who has done a great job of closing out games while the team has built a solid template around defense. The team has been in the trade rumors but will they want to break such a solid defensive core, the type of core that can help out during the postseason?
On the other hand, the Pistons have lost 41 and have just won 12 games, right now on a four-game losing streak, which has been the case throughout the season. This is the third straight season where the Pistons have been going on lengthy losing streaks and have been out of the Playoffs picture. Welp, these are the pains of rebuilding and this is not much of a surprise because critics, fans, and writers saw this coming again. The Pistons are rumored to be engaging in trade around Jerami Grant? What will they get for him? But first, will they struggle again against a high-quality Mavericks? For my game total and result prediction, go to "Expert Betting Tips". For my player-based statistics prediction, jump to "Player Performance Prediction".
Receive Your Registration Bonus!
Mavericks' brilliant season, Pistons' trade rumours
Mavericks are on the right track
The Mavericks have done a great job of adjusting to injuries throughout the season. Right now they have constantly played without Kristaps Porzingis and Tim Hardaway Jr., surely two key rotation players. But there is a benefit in building a team that defends well night in and night out. A team like that picks up wonderful habits on that end and even if the offense is short in some aspects, you can pick up the slack in other areas. This is why the Jason Kidd-led team turned around their season around January and has won 15 games and have lost just five since then, which makes for a remarkable 75% win record in that window.
Now, with the trade deadline here, the team has been in rumours but unless it is for some bordler all-star/all-star player, I doubt the team will let go of the current core. Why do I think so? Because the big Forward/Center combination of Dorian Finney-Smith, Maxi Kleber(out for this game), and Dwight Powell can provide great hustle and terrific defense. Reggie Bullock has hit a great shooting streak, scoring 20 or more regularly in the current period. Then we come to Luka Doncic, who has done a great job in picking up his scoring, and well his all-around game is always a boon. Jalen Brunson has become a terrific scorer as the second point guard in the main five and this is a unit that surely places a lot of pride upon shutting down opponents. Will the Mavericks stick with their current defensive-oriented core?
The important trade deadline for the Pistons
Pistons' leading scorer Jerami Grant has been in trade rumors and surely, after a breakout 2020-21 season, his value remains high as a two-way wing. The team has been struggling all season long when it comes to the scoring end but that is fine, there is a rebuild going on and since the team can't land an All-Star talent, the draft lottery seems to be the only way to compile a solid squad. However, there is always one downside of the "rebuild model" and hoarding draft picks, look at the Kings, they have been stuck in that mode for 15+ seasons now.
Talking about the current core, in my opinion, there is a lot of work to be done. Cade Cunningham has shown a lot of promise as an all-around guard, but he has ways to go in terms of shot selection. Saddiq Bey can develop into a brilliant three-ball shooter but he needs a better unit around him. Isaiah Stewart can be a brilliant rebounding and defensive presence. Killian Hayes has been struggling to shoot but has shown high-quality playmaking potential. However, overall, the team will need more of a boost at the big Forward and point guard position going forward. What can they land in the upcoming trade deadline, if anything?
Player Performance Prediction
Assuming they are available, these are my player-based statistics prediction:
I believe Luka Doncic will score at least 28 here while dishing at least 10 assists;
I believe Saddiq Bey will be held below 18 points here;
I think Reggie Bullock will score at least 14 here but below 20 here;
I believe Dorian Finney-Smith will score at least 11 points here;
I think Isaiah Stewart will grab at least 11 rebounds here;
I believe Jalen Brunson will score at least 17 points here.
Expert Betting Tips
Points Range: Dallas Mavericks have scored in the 103-108 points range recently quite a bit. I believe that Luka Doncic, Bullock, Brunson, Finney-Smith, and Powell will combine for a big-time production, meanwhile, someone off the bench will score at least 10 too here. I see the Mavericks will score at least 108 points here. On the other hand, the Pistons have usually scored in the 101-105 points range recently. Defensively, the Mavericks have been terrific while the Pistons have struggled more on average. I believe the overall points range here is 200-210.
Prediction: The Mavericks have done a great job on defense and for a Pistons team that struggles quite a bit on the offensive end, they will have their tails up. I see the Mavericks dominating the game through the midway First Quarter and keep on piling up the lead. I believe the Pistons will be struggling all game along. I see the Mavericks taking this game 112:98.
Betting Odds
Total Points Under 213.5 for 1.98;
Player Props: Player Points: Jalen Brunson Over 17.5 for 1.86;
Total 2 Under 100.5 for 1.96.
Odds
Bet Type
Bookmaker
Claim Bonus!
Bet Type
Player Props: Player Points: Jalen Brunson Over 17.5
Bookmaker
Bet Now!
Bet Type
Total 2 Under 100.5
Bookmaker
Bet Now!
Other predictions