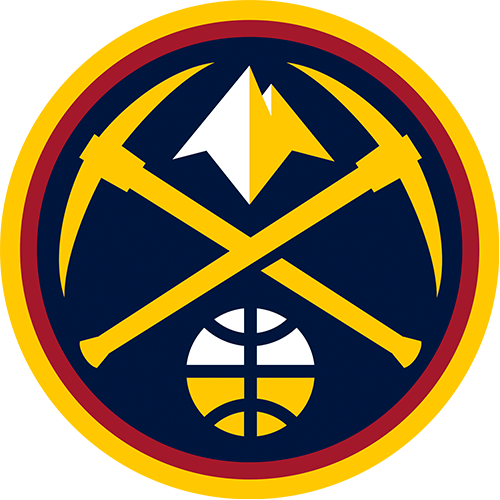 Denver Nuggets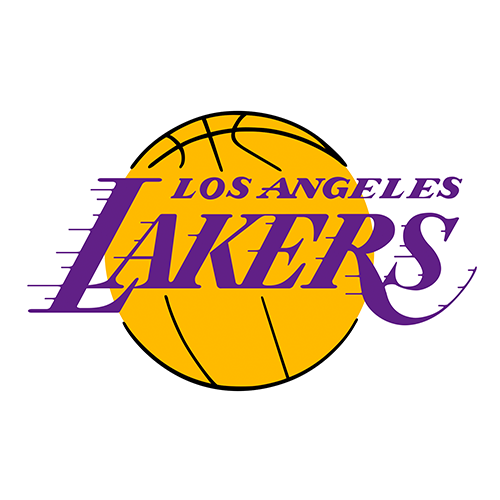 Los Angeles Lakers
Arena: Ball Arena
Home Floor: Denver Nuggets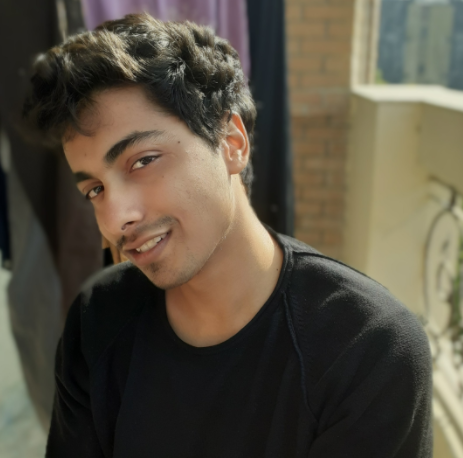 Odds
Bet Type
Bookmaker
Claim Bonus!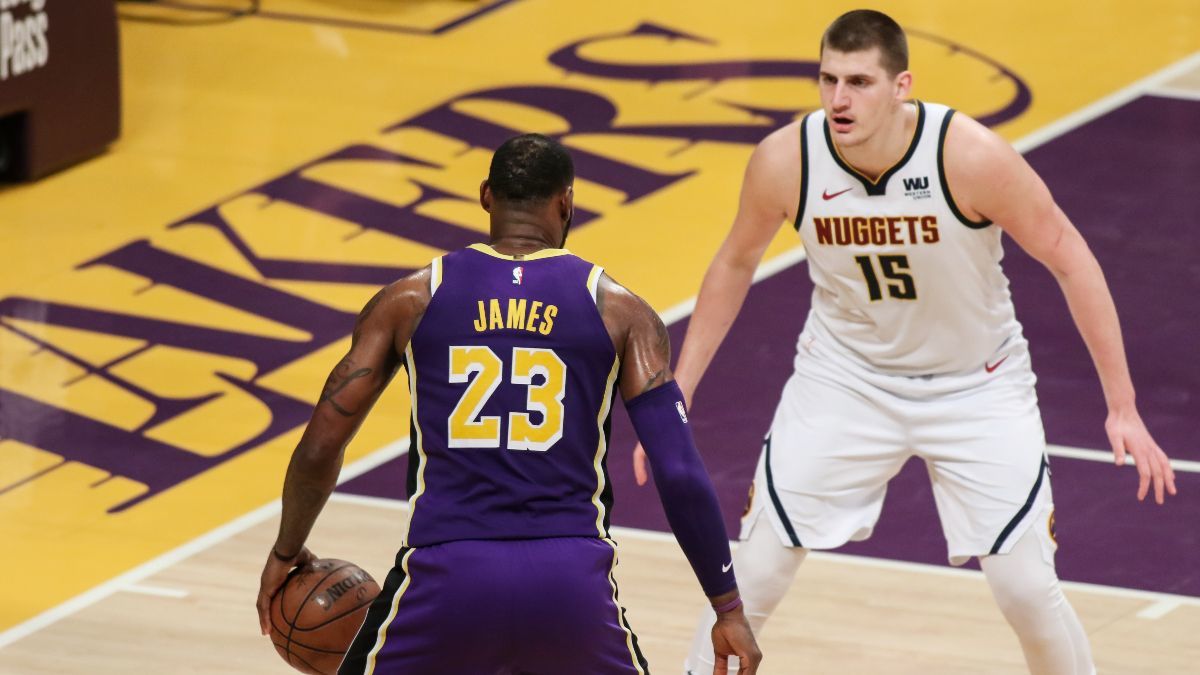 With the NBA betting scene already so tricky, we have reached the mid-season period where many teams make multiple trade moves to overcome particular deficiencies in the roster and it is the good ol' trade season. Well, there are usually 9-10 teams only(in my opinion), that have rosters gelling and issues addressed for most of the teams, there are underlying issues that become hard to ignore as the season uncovers. And one such team in the Los Angeles Lakers will feature here, a team that has no semblance of hustle during many nights and needs some two-way players to become a more effective unit. They have won 21 and lost 21, a return that can be considered underwhelming for a LeBron-led team. On the other hand, they face the Denver Nuggets, who have their own issues but a 21 wins and 19 losses record can be considered respectable considering they are missing two of their major stars. Well, the Lakers have frustrated their fanbase and are likely to be an active trade maker this month as the trade deadline is less than a month away. The Nuggets can also make some moves but they will largely await the return of Jamal Murray and Michal Porter Jr. as far as I think. Can the Lakers at least get one decent defensive game? Or will the Nuggets exploit the holes of the team? For my game and total prediction, go to "Expert Betting Tips".
Get Your Welcome Bonus!
Nuggets' second half issues, Lakers are literally walking at times
Denver is propelled by Jokic: Well, with Nikola Jokic in the middle, Denver is able to dominate the Center position and what does he contribute? 20+ points, 10+ rebounds, 5+ assists, and a vocal leadership on both ends of the floor. Denver has drawn a lot out of the reigning MVP and he has continued to have a stellar career this season. Sure, the team defense is hurt without the defensive anchor Michael Porter Jr. and with Murray out, there is a lack of guard scoring during many nights. Still, credit to Barton, Morris, and Campazzo who have given a little bit of everything, Barton all-around play, Morris decent perimeter shooting, and Campazzo a high level playmaking. The Nuggets have multiple talented playmakers, they have an electric scorer in Jeff Green and Aaron Gordon can explode for big scoring nights every now and then. The trouble has been that the team starts well but during the second half, often gives away leads and that forces a close game late, which means that the team's depth is tested big-time. If the Nuggets fix their second-half issues, they can go towards a 60% win record and once Murray and Porter Jr. return(if they return this season), and even if one of them returns, thet team can make a deep Playoffs push.
Lakers have frustrated their fanbase: LA Lakers have lost 90% of their games against teams with 50%+ win records and that is surely an ominous sign. I am pretty sure that LeBron has never played for a worse defensive team in his NBA career and the Lakers have simply lacked hustle all season long. During some of the defensive possessions, many players are just walking around and giving easy buckets in the paint and from the perimeter. You can't make a deep Playoffs run with this sort of effort and even sub-par offenses can have an offensive party against the Lakers. The team won four in a row when they had an easier schedule but then they lost to Grizzlies in another shoddy defensive effort while the Kings also had a lot of fun offensively against the uninspiring Lakers. Generating offense has not been a problem for the Lakers team, but the defense is too fragile, no matter how many times one says it, it is not enough to encapsulate the lack of hustle, and that is why I keep parroting the same thing!
Player Performance
These are some of the player-based statistics:

LeBron James has scored 34, 35, 32, 31 in the last four games;
Nikola Jokic has grabbed 13 or more rebounds in most of the games recently;
Facundo Campazzo has dished 12, 5, 8, 7 assists in the last four games;
Malik Monk has scored 22, 7, 29, 24, 22 in the last five games;
Aaron Gordon has scored 5, 30, 4, 10, 17 in the last five games;
Russell Westbrook has grabbed 12, 7, 11, 7 rebounds in the last four games.
Expert Betting Tips
Points Range: Los Angeles Lakers have breached the 110 points mark repeatedly this season and also have gone past 115 regularly. On the other hand, the Nuggets have not scored 110 or more that often but yes, a 105-109 points range is likely for them. Now, with the sub-par Lakers defense, there is always an option to go past 110 and they have allowed teams to stack up 120+ repeatedly this season. This suggests one thing majorly, a potential for a high-scoring game as both teams can go past 110 or so and that has been the template for most of the Lakers-centric games this season. This is why I believe the total points range here is 230-240.
Prediction: Eh well, Lakers against a 50%+ win team are not usually a safe bet while the Nuggets have been doing well against teams who have a 50% win record or so. What do I feel? Well, the Lakers have failed so many times when I have betted in their favor that I have lost count at this point and that makes me highly sceptical betting for them. Still, I think the Lakers will have a strong showing here on the defensive end compared to earlier games but for them even keeping a team to 109-114 points seem to be a strong outing. I think Westbrook will figure out a way to be more effective scoring-wise here while the team will have a strong game. That is why, against the odds, I believe the Lakers will win 120:108 here.
Betting Odds
Los Angeles Lakers-Total Points Over 111.5 for 2.00;
W2 for 2.48;
Player Props: Russell Westbrook: Over 18.5 for 1.95.
Odds
Bet Type
Bookmaker
Claim Bonus!
Bookmaker
Bet Now!
Bet Type
Player Props: Russell Westbrook: Over 18.5
Bookmaker
Bet Now!
Other predictions