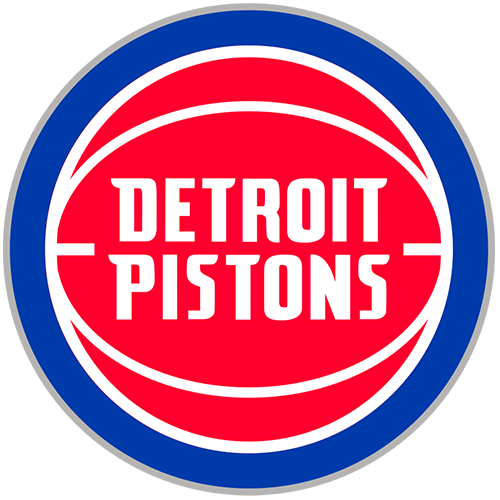 Detroit Pistons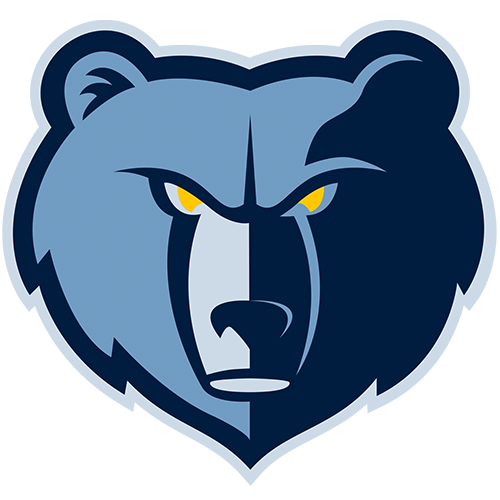 Memphis Grizzlies
NBA Regular Season
Arena: Little Caesars Arena
Home Floor: Detroit Pistons
11.02.2022, 03:00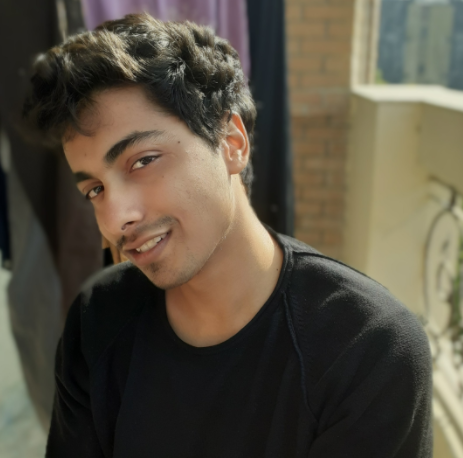 Odds
Bet Type
Bookmaker
Claim Bonus!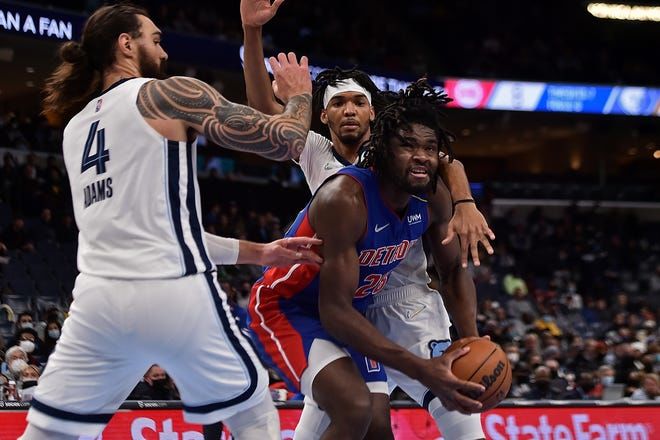 NBA trade deadline is here, just a few hours ago and now we will surely see a stream of trades. This is a window where we witness a bunch of trades being made as teams realize that they can't exchange players/picks beyond this point. This is a desperation window for many squads and I am sure there are many under-the-radar trades that escape the rumors. A lot is on the plate during the trade deadline and don't be surprised if the complexion of the current roster here in the Detroit Pistons who are rumored to be pitching Jerami Grant to acquire some draft picks or a measure to build for the future. Here, the Pistons will be clashing against the Memphis Grizzlies, who have their core intact.
The Pistons have had a fumbling season, they have compiled just 12 wins and have lost 42 games. They have lost five in a row and this has been the theme for the team all season long and they have lost eight out of the last nine games. Their offense keeps on stumbling at crucial moments but their struggles are understandable since they are in the rebuilding mode and with most of the core that consists of youngsters, they have lost their way regularly. Detroit will be looking forward to the next draft and let us see who they land.
On the other hand, the Grizzlies have been doing a wonderful job since December and they have compiled 38 wins and 18 losses, which means twice more wins than losses. They have won three in a row and six out of the last seven games, continuing their winning ways and they are number three in the Western Conference. They have been one of the most scintillating teams in the league this season and their knack for piling up points and also getting their defense together during key moments. Can the Grizzlies keep on their winning campaign going? For my game total and result prediction, jump to "Expert Betting Tips". For my player-based statistics, jump to "Player Performance Prediction".
Claim Your Sign-Up Bonus!
Pistons' woeful season, Grizzlies are dominating the scene
Another tough season for the Pistons
Pistons have been struggling to make ends meet on both ends of the floor and they have been unable to stay afloat during most of the games and are out of the game by the end of the second quarter itself. One huge issue for the Pistons have been their three-point shooting and they keep on misfiring from the long-range. One of the other issues for the Pistons has been the inability to stall big scoring runs and when you are inefficient for long stretches, opponents are usually going to take advantage. Detroit will need to fix their offense next season because their young players would surely not want to pick up big habits.
Well, this is the third season in a row for the Pistons where they have won less than 33% of their games and have struggled to keep up with the rest of the Conference. Detroit will look forward to another draft but yes, there are times when you can build this long rebuild chain, a territory where the Pistons are at right now. Saddiq Bey has been struggling shooting wise but I think that has more to do with the lack of spacing. Jerami Grant's game may be suffering right now due to him being in trade rumors. Killian Hayes will need to work on his shot but he has shown playmaking abilities. On the other hand, Cade Cunnigham who is inactive these days has also shown huge promise as an all-around player while Isaiah Stewart can be a big-time rebounder and hustle on a regular basis.
Grizzlies continue to grow each month
What is scary about the Grizzlies is that they keep on improving each month. The team saw huge growth when the Ja Morant-less squad won ten out of eleven games and this is where youngsters like Desmond Bane and Jaren Jackson took their game to another level. That was also a testament to the team's depth as they pulled through without their leading scorer and playmaking. Now, with Ja Morant back, the team has been able to elevate their game further. Surely, considering how young the team is, they can even grow further from here.
Jaren Jackson Jr. has been an incredible defensive presence, blocking shots, switching for help defense and also wreaking havoc both inside and out. When he brings quality rebounding, box-outs, and scoring with the package, the team's big Forward position is surely one of their biggest strengths. On the other hand, Ja Morant and Desmond Bane complement each other well in the backcourt and while Morant is the major scorer and playmaker, Bane can hit important shots and can help him close out games. Meanwhile, Steven Adams has given big-time rebounding, defense, and hustle, a great signing in the offseason. Rookie Ziaire Williams has been impressive in the starting position. On the other hand, the bench that has Brandon Clarke, Kyle Anderson, Tyus Jones, John Konchar, De'Anthony Melton, and John Konchar is surely one of the most versatile and deepest benches in the league.
Player-Performance Prediction
Assuming they are available, these are my player-based predictions:
I believe Ja Morant will score at least 28 points here as much as 35;
I believe Jaren Jackson will notch at least 2 blocks;
I see Cory Joseph scoring at least 11 points;
I see Saddiq Bey get out of his shooting funk and score at least 13 here;
I believe Brandon Clarke will score at least 15 points here;
I see Trey Lyles scoring at least 11 here.
Expert Betting Tips
Points Range: Grizzlies have scored 135 points in each of the last two games and they have scored at least 115 points in the last seven games. Morant has been doing a great job of dipping in 30+ points on a regular basis while Jaren, Clarke, Bane, Anderson, Williams, and Melton(who has improved his shooting percentage these days), the Grizzlies are loaded with versatile scorers. On the other hand, the Pistons have scored usually in the 101-105 points range. The team struggles to shoot on a regular basis and can get cold.
Now the Grizzlies have played the Pistons before and beat them by a whopping 30 points margin in a game that fetched 206 points. And well, to be honest, there are times when the Pistons score such few points that the overall range seems to be 200-210 and at best 210-220 during most games. I see a 210-220 points range here.
Prediction: The Pistons will be facing one of the best teams in the league and they have fared poorly on the home floor, so yes, they barely enter a game with the home-court advantage. The team has no answer for the multiple offensive options of Grizzlies, a team that is significantly deeper than them. That is why I believe the Grizzlies will eke out a 121:99 win.
Betting Odds
Point Spread: Memphis Grizzlies -9.5 for 1.85;
Total 2 Under 106.5 for 2.01;
Player Props: Player Points: Ja Morant Over 27.5 for 1.83.
Odds
Bet Type
Bookmaker
Claim Bonus!
Bet Type
Total 2 Under 106.5
Bookmaker
Bet Now!
Bet Type
Player Props: Player Points: Ja Morant Over 27.5
Bookmaker
Bet Now!
Other predictions