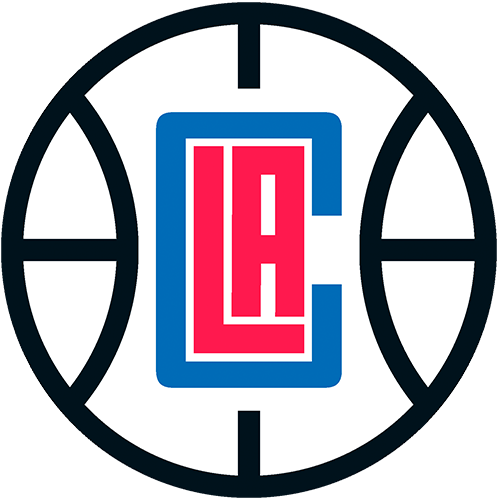 Los Angeles Clippers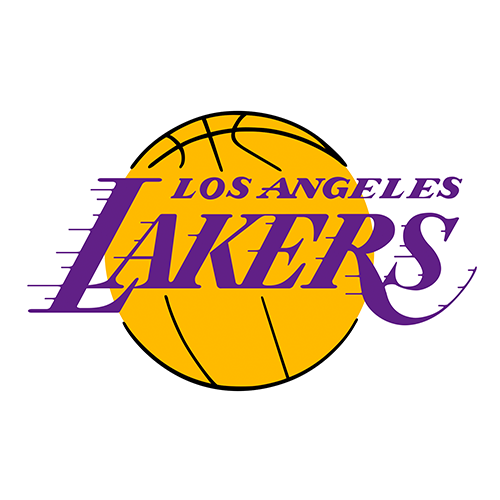 Los Angeles Lakers
NBA Regular Season
Arena: Crypto.com Arena
Home Floor: LA Clippers
04.02.2022, 06:00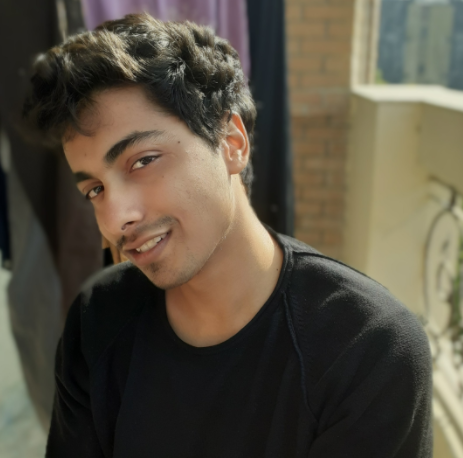 Odds
Bet Type
Bookmaker
Claim Bonus!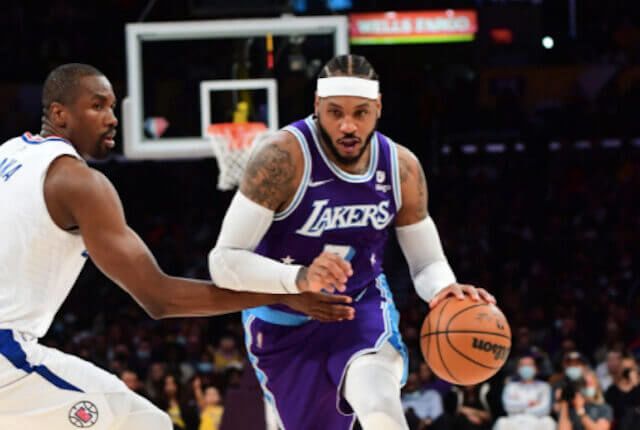 NBA betting is a tenuous affair and in a league where several games are played, the variety of results make it so that trends are broken and set day-in and day-out. The process is even more tricky when you take into account that there are several squads that hover around the 50% win mark. This half-and-half rhythm of the teams can be a typical theme and you never know which version of such teams will you see on a game-by-game basis. Keeping that in mind, let us talk about the battle between the LA Clippers and the LA Lakers.
The Clippers have lost 27 games and have 26 wins, playing without Kawhi Leonard and now Paul George for the most part. The team has won three out of the last five games and have done a commendable job of remaining in the Play-in race despite missing two of their ace players. The veteran unit of the Clippers has found different players stepping up their games and turning the tables time and time again this season. No matter how much 50% wins are chided, the performance of the Clippers deserves a ton of praise.
On the other hand, I am not sure if much praise can be given to the Lakers who have struggled despite fielding players like LeBron, Westbrook, and Davis. The team has lodged 25 wins and 27 losses, a record not much farther away from the Clippers, but yes, in a positive sign, Davis has been playing at a high level since his comeback from injury. Still, the Lakers were slated as the championship squad but are nowhere near the level of Warriors, Grizzlies, or even Mavericks right now. Can the Lakers lodge back-to-back wins? For my game total and result prediction, jump to "Expert Betting Tips".
Claim Your Sign-Up Bonus!
Clippers doing a lot with less, Lakers doing less with a lot
Clippers have won hearts
LA Clippers are the only team to erase two 25+ points deficits this season. They did so without two of their top scorers and proved that they have a lot in the tank. The Clippers have found spark in players like Amir Coffey, whose rise has been huge in terms of the team not going on long losing streaks. Unfortunately for Clippers fans, Marcus Morris has been a little off since his injury after compiling 20+ points nights, Reggie Jackson has struggled a bit, but the team finds its bench players like Kennard, Boston Jr., Bledsoe, stepping up every now and then. Reggie Jackson has shot better recently and if he gets going, the team can notch more wins for sure. Can Clippers maintain a 50% win record or remain close to that till George returns?
Lakers need to learn winning without LeBron
Lakers did win their last matchup versus Trail Blazers without LeBron but for me, that is not a litmus test. Trail Blazers have been struggling all season long but until the duo of Westbrook and Davis string together a winning run, the Lakers will not reach the level they want to. For me, yes, they have definitely underperformed this season, but there are still 30 odd games remaining and a 20-10 run can still inflict some damage on the psyche of the rest of the league. For that to happen, Davis and Westbrook will have to eke out some wins for sure. Westbrook is due a big game now and at least, he has done a great job of staying healthy, a big boon these days! Can the two find some spark?
Expert Betting Tips
Points Range: Clippers have been going past the 110 points mark quite a bit recently and that is because their bench has showered some incredible performances every now and then. Defensively too, the Clippers have had some strong outings but yes, more consistency can help them stitch together a streak of some sort. On the other hand, the Lakers scored only 99 points against the Trail Blazers but they have gone past the 110 mark even without LeBron and can do so even against strong defenses. I believe both the teams will score more than 100 but no squad will get past 110 here. The total points range seems to be 210-220 for me. Let us see!
Prediction: Is it too much to expect from the Lakers to win two games in two nights considering how poorly they have played in such scenarios all season long. The Clippers have been troubled but hey, they will be fresher compared to the Lakers and hungry to prove a point as they have done all season long with their experienced unit. However, I see Westbrook and Monk recover from their poor shooting nights and combine with Davis to pull off a win here. I think one among Bradley, Horton-Tucker, or Reaves will go past 13 here too. I see the Lakers taking this close game 108:104 and I do think this will be a close one.
Betting Odds
Total 2 Over 107.5 for 1.90;
Total Points Range: 211-220 for 3.75;
Total U 217.5 for 1.90.
Odds
Bet Type
Bookmaker
Claim Bonus!
Bet Type
Total Points Range: 211-220
Bookmaker

Bet Now!
Bookmaker
Bet Now!
Other predictions