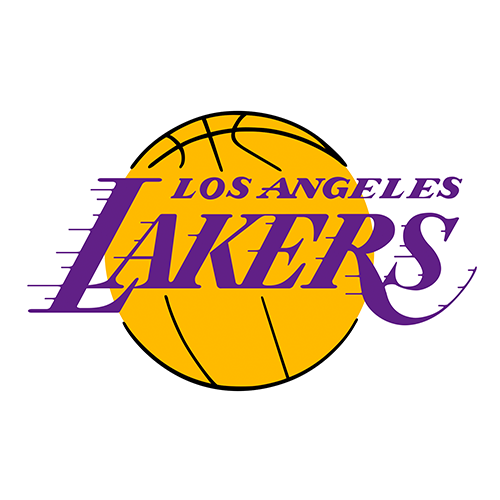 Los Angeles Lakers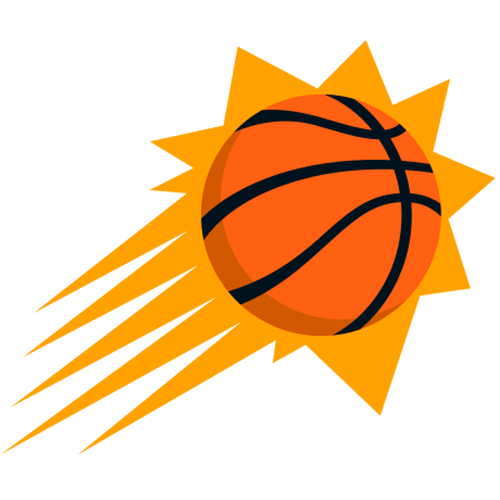 Phoenix Suns
Regular Season, NBA
Arena: Staples Center
Home Floor: Los Angeles Lakers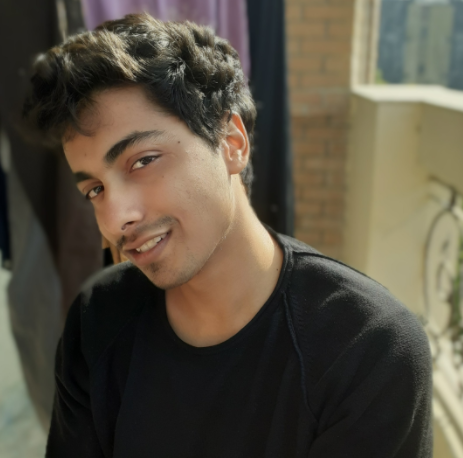 Odds
Bet Type
Bookmaker
Claim Bonus!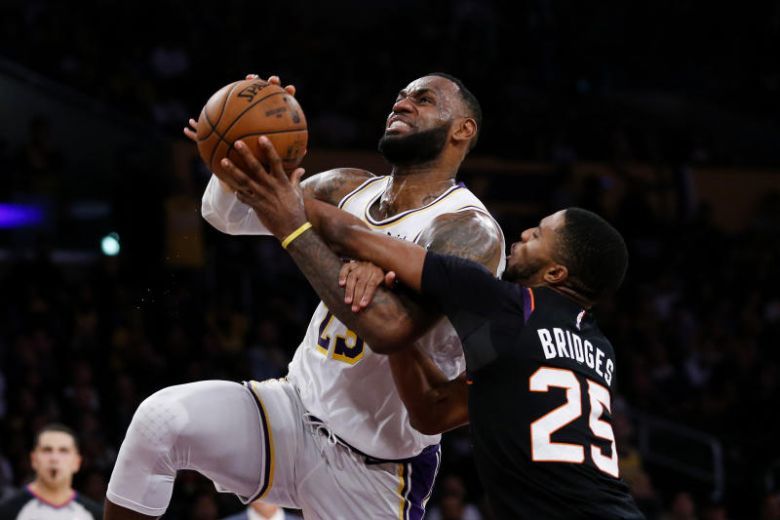 As the pandemic continues to collect headlines in the NBA world, the action is still on, many players are fighting through the chaos, and teams have been allowed to sign replacement players. And like the league, tipsters, bettors, bookmakers, and enthusiasts will also continue their ways to dip their head into the colossal world of the NBA. In this game, two colossal teams historically meet each other as the Los Angeles Lakers host the Phoenix Suns. Talking about colossal, the Lakers haven't really lived up to their billing so far while the Suns have shown why they reached the Finals last season. Suns have won 24 games and have lost only five while the Lakers have 16 wins and 15 losses. The Lakers are yet to gain steam while the Suns enter this game with their ace scorer Booker back in the mix. Can the Lakers show something special here or will they steam late in the game again? For a quick look, hop over to "Notes". For game prediction, jump to the "Expert Betting Tips" section. To know more about the teams, keep reading.
Get Your Welcome Bonus!
Lakers: Underwhelming, Suns: Overwhelming
Lakers issues: Los Angeles Lakers conceded 16 offensive rebounds in the last game versus the Bulls and they have been outhustled massively, overall, they are among the bottom-two teams in terms of offensive rebounds. With around 15 turnovers a game, the team is bottom four and now imagine, when you turn over it that much and also concede these many rebounds, what does it prove? Less possessions than the opponents on the offensive end. On average, the team is giving the opponents more than 92 shots from the field, which is worse than almost 95% of the league. Now, how did you think the Lakers lost to the Bulls in the last game? They got outrebounded throughout the game and the Bulls racked up second-chance points.
Suns' prowess
With Suns, you get one thing in abundance: high-quality possessions. The team is shooting more than 47.5% from the field and why so? Well, give Chris Paul the ball, and follow his directions, you will get a bunch of open shots. Forget the Paul-Ayton pick and roll, Chris Paul can run that pick and roll so well with JaVale McGee too! That how he ran it with Denadre Jordan and Blake Griffin, both players whose production has taken a hit since parting ways with Paul. When you have one other playmaker in Cameron Payne, a more than decent passer in Booker, the squad doesn't skip a beat.
One other thing that excites me about this team is that they are bottom five in three point attempts and like to play in the throwback style from the mid-range to inside range. I think this team plays in the older style too, following the Point Guard to Centre position-based style in the textbook. Paul as the designated primary ball handler, Booker as scoring off-guard, two wings who can slash, cut, and also pop jumpers while a Center who usually operates from inside and is a rim runner, this is the type of basketball that I appreciate a lot.
Match-ups
With Chris Paul, the whole Lakers defense has their work cut out. Westbrook alone can't handle Chris. Now, how do they stop Devin Booker? The wing match-up between Lakers' LeBron James, Carmelo Anthony, Trevor Ariza, and Suns' Jae Crowder, Mikal Bridges, and Camerson Johnson can be an exciting one too. Meanwhile, Deandre Ayton will give Deandre Jordan a ton of trouble. Still, LeBron and Westbrook can scythe through their defense and Isaiah Thomas is a superb isolation worker. Defensively, the Lakers are outmatched and there is one area where Suns have an edge. The Suns have a superior bench than the Lakers, I have no doubt that. They have all bases covered with Cameron Johnson, Landry Shamet, Cameron Payne, and JaVale McGee. The Lakers are a little short-handed and the Suns know very well to take advantage of such situations.
Notes
Here are some notes related to the game:
Lakers have scored 110, 92, 107(OT), 106, 116 in the last five games;
Lakers have allowed 115, 110, 104(OT), 94, 95 in the last five games;
Suns have scored 137, 118, 111, 95, 111 in the last five games;
Suns have conceded 106, 98, 107, 111, 90 in the last five games;
Lakers have won ten games and lost seven games at home;
Suns have won three in a row. They have ten wins and three losses away from home;
LeBron James have pitched in 30 or more points, 10 or more rebounds and 6 or more assists a game regularly this season;
Russell Westbrook has committed five or more turnovers a bunch of times. That is an issue if fixed can help the Lakers. He is shooting more than 40% though and has improved his shot-selection this season;
Carmelo Anthony scored 21 in the last game and Isaiah Thomas has scored 13, 19 in the last two games;
Ayton has scored in the 15-20 points range mostly this season;
Chris Paul has handed over 10-14 assists a game consistently this season;
Deandre Ayton has grabbed 10-15 rebounds consistently;
Anthony Davis is out for a month or so. Austin Reeves, Talen Horton-Tucker, Avery Bradley, and Malik Monk are out too for the Lakers;
Delve into the injury list before placing stakes.
Expert Betting tips
Points Range: Lakers' defense is not particularly on course this season and against elite offenses like Suns, they can really struggle to contain the flow. The team is flat-footed, can get outhustled on many occasions while the perimeter shooters can also make hay against them. The Lakers games are usually in the 215-235 points range and if the Lakers can get to 105 or more against the Suns, they are likely to allow more than that too. I think with the current scenario and if they are healthy, the Suns can breach 110 or more. I think the Total Points Range here is 217-229.
Prediction: This can be a close game even if the Lakers are short-handed. I think and I have been saying it for too long, this Lakers team can get it together, they need to get their defense back and one way can be building team chemistry which this team has the potential to do with LeBron James. I think while the Suns have a 61% chance here, the Lakers come in with a 39% chance, they can play hard at home. The Lakers must not fall too behind here or the Suns will launch a scoring clinic. My prediction for the score is 116:111.
Betting Options
Los Angeles Lakers: Total Points Over 107.5 for 2.00;
1 5.5 for 2.15;
Player Props: Player Assists: LeBron James Over 6.5 for 1.95.
Odds
Bet Type
Bookmaker
Claim Bonus!
Bookmaker
Bet Now!
Bet Type
Player Props: Player Assists: LeBron James Over 6.5
Bookmaker
Bet Now!
Other predictions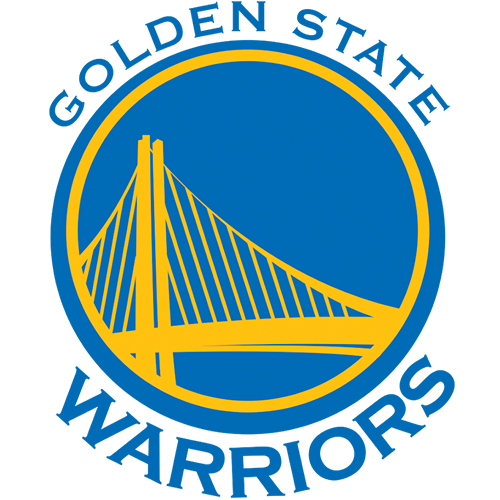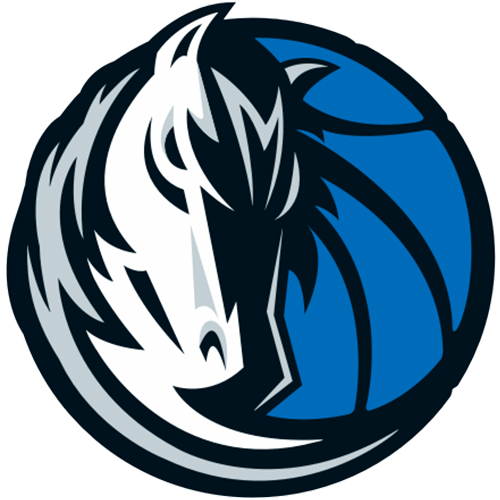 Anastasiya Dudkina