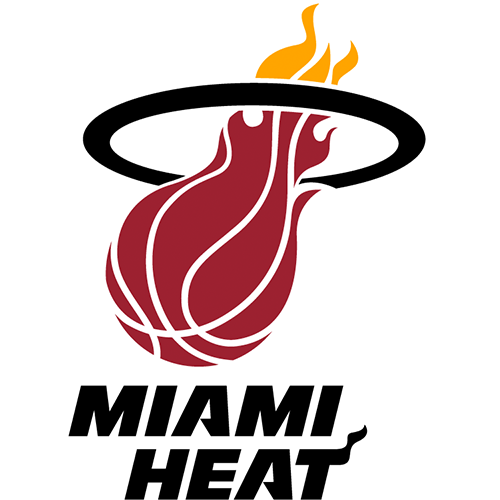 Miami Heat
New York Knicks
NBA Regular Season
Arena: FTX Arena
Home Floor: Miami Heat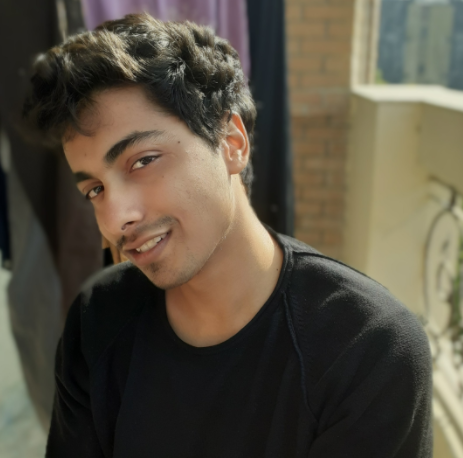 Odds
Bet Type
Bookmaker
Claim Bonus!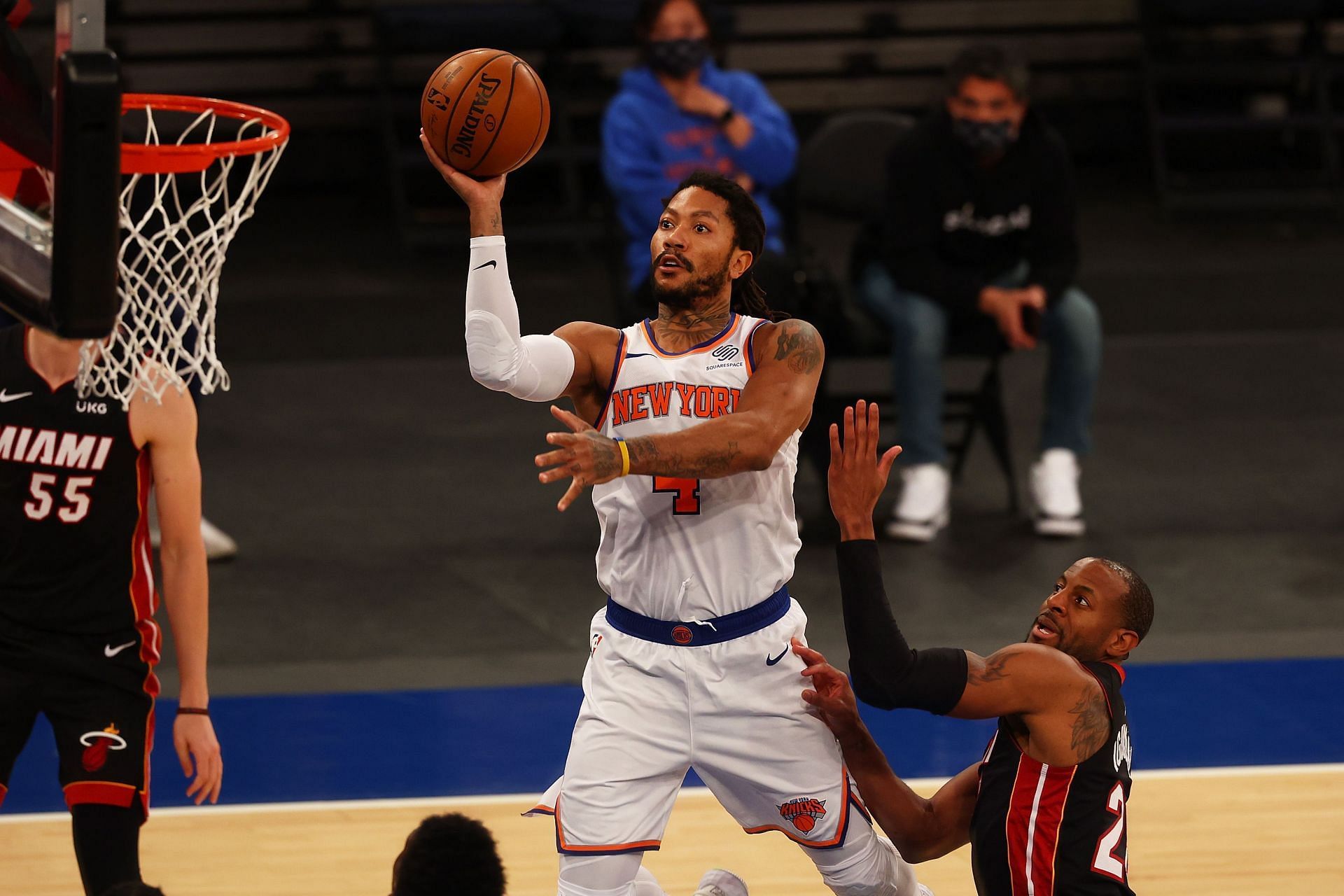 NBA betting is a tumultuous affair because well, the season long, teams can showcase different types of attitudes as the long and hard course takes its toll. This means that you can see trends created and broken overnight with a lot of changes to the existing rhythm of multiple teams. That is why it is troublesome to be too sure even if you make safe bets, there are many teams that your safe bet is turned into dust throughout the lengthy season. Anyway, let us jump into the betting affair here as the Eastern Conference teams Miami Heat and New York Knicks clash against each other.
The Heat has been one of the squads in the season as they have lodged 30 wins and 17 losses, winning three of their last four games and have won all those games at the home floor. On the other hand, the Knicks have frustrated their fans and have lost four out of their last five games, winning 23 but losing 25 games in an underwhelming season so far. The Heat has the next three including this one at the home floor while the Knicks will play seven of their last nine games away from home. It is strange how the Knicks' despite having a terrific defensive unit, keeps struggling from the floor in terms of shooting and well, they can be exploring the trade market to address their glaring lack of offensive efficiency. The Heat have been wonderful on the offensive end and as they meet the Knicks, will they keep their winning roll going? For my game total and result prediction, go to "Expert Betting Tips".
Claim Your Welcome Bonus!
Heat's depth, Knicks keep misfiring
Heat knows how to pick up the slack
Miami Heat have been on fire all season long and well, their biggest strength is finding options despite missing their major players and due to that, they have been able to win games earlier even when their top options in Bam Adebayo and Jimmy Butler went down for numerous games. Winning around 60% of their games without their two top-notch players is the type of accomplishment that is rare for most teams and that is what makes this team so impressive. See, in a long season, you will have to more often than not deal with injuries and this Heat roster was built in the offseason to address such needs in an COVID-19 and injury filled atmosphere.
Lowry is out for the game and well, there is no idea when he will be back, and it was largely his leadership and gutsy play that came through when Butler and Adebayo were absent. With Butler and Adebayo back, the Heat's defense has improved even more. One of the major strengths is that the team has shooters like Robinson, Strus, Martin, Tucker and Vincent, and when you surround Butler and Adebayo with shooters who can make hay, it is going to fetch great results. The Heat has seen their bench players step up their games during different games and that is why they have a superb record. Tyler Herro will be back for this game most probably and what a boost that will be!
Knicks just have no rhythm
Knicks won three in a row around mid-December but failed to capitalise upon the four-game home stretch with most teams that have been around 50% win mark. They lost three of the games during their home stretch, and well, had they taken advantage of the window, they could have generated momentum now that they have a more than difficult away from home stretch where they will have to play teams like Heat, Bucks, Grizzlies, Jazz, Lakers, Warriors, all capable teams and with strong offense. This is why it is important to take advantage of an easier schedule and now the Knicks are looking at a difficult period.
Much of the frustration for the Knicks has been that their team as a collective endeavour keeps shooting poorly from the floor and is yet to find a combination that displays offensive strengths. The Kemba Walker signing hasn't worked and so hasn't Evan Fournier as the latter has had some big games but keeps scoring under 10 more often than not after those big games. RJ Barrett has been superb recently, and has taken the major scoring load while Julius Randle may have been physical again, clasping rebounds, playing brilliant defense, and is a superb playmaker, but he has been turning the ball over and shooting inefficiently these days. Quickley and Burks are on-and-off to while Toppin's lack of minutes has been largely due to a lack of a playmaker. I guess the Knicks need a playmaker at this point, a player who can act as a floor general.
Expert Betting Tips
Points Range: Knicks have scored 93 or less in three of the last five games, which has been the case during many games for the team, and largely the reason why they have a losing record. On the other hand, the Heat has largely figured in the 104-108 points range these days and with Herro coming back, they have a more effective offensive attack. However, guessing a points range isn't that easy, is it? You never know when a team gets cold or hot from the field! The Heat will face troubles from the Knicks' defense and they have done well even against offensive forces. I believe the Knicks will also struggle against a Heat team with Butler and Adebayo. I think the total points range here is 200-210.
Prediction: The Knicks have been better on road than home, winning half of their 22 games, but yes, by no means, they have been a force away from home either. Meanwhile, Miami has lost just five games out of the 21 games, which implies that they are one of the best home teams in the league and take advantage of the home floor advantage. Julius Randle will have trouble against Bam Adebayo's physical and athletic presence inside, and I strongly feel that Butler will explode in this game for a 25 points night or something. I think the Heat will take this game 105:98.
Expert Betting Odds
Total 1 Over 104.5 for 2.01;
Total O 201.5 for 1.90;
Point Spread: Miami Heat -6.5 for 1.95.
Odds
Bet Type
Bookmaker
Claim Bonus!
Bookmaker
Bet Now!
Bet Type
Point Spread: Miami Heat -6.5
Bookmaker

Bet Now!
Other predictions