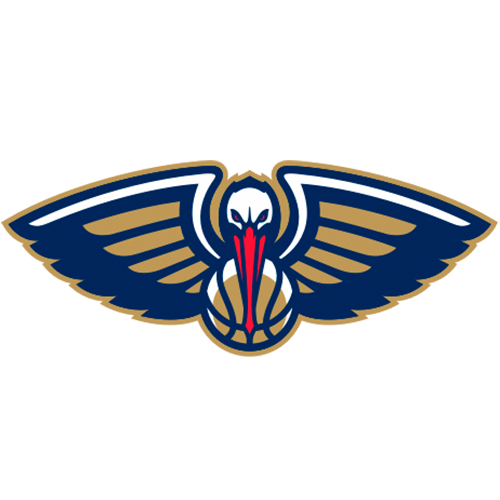 New Orleans Pelicans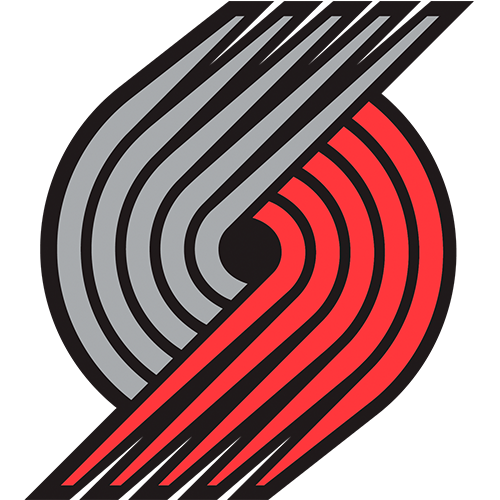 Portland Trail Blazers
Regular Season, NBA
Arena: Smoothie King Center
Home Floor: New Orleans Pelicans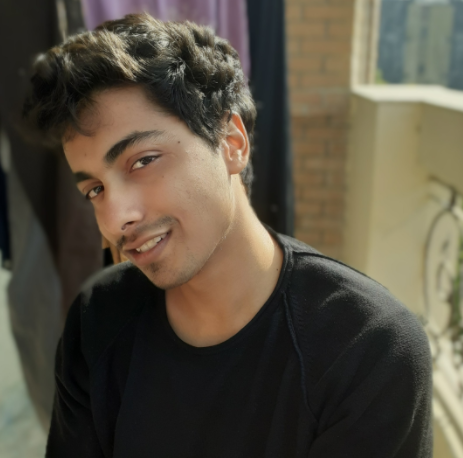 Odds
Bet Type
Bookmaker
Claim Bonus!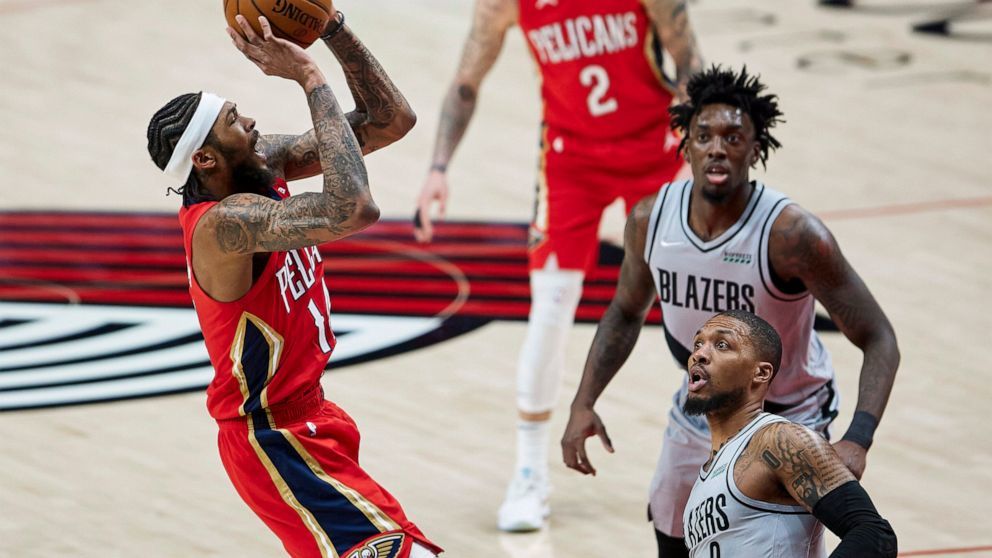 A combination of COVID-19 and injuries has rendered most of the NBA squads short-handed and we have already witnessed a handful of postponed games. It creates doubts in the mind of bettors, bookmakers, tipsters alike in a league that already produces a bunch of surprises. Still, this very challenge opens up the door for interesting betting practises. Anyway, one of the teams who will play here, the New Orleans Pelicans have seen one of their games postponed but will wish they get to play against the Portland Trail Blazers here. The Pelicans have twice more losses than wins but have played some decent basketball this month, meanwhile Portland has five more losses than wins. Will Damian Lillard play for the Trail Blazers in this game? To get a quick look, hop over to "Notes". To know about my thoughts on the "Total" and "Game Result", head over to "Expert Betting Tips". To know about my thoughts on these two teams here, keep reading.
Get Your Welcome Bonus!
Pelicans have played better, Trail Blazers need to do better
Recent forms
Pelicans: Pelicans had a horrific start to the season, they lost 16 of their 19 games but since then, they have won seven and have lost five games which is decent considering their poor start. During the last four games, they have won three, having beaten Milwaukee, a tough team. The Pelicans have also won against Jazz, Clippers, Memphis, and Mavericks this season, teams with a better record than the Trail Blazers.
Trail Blazers: Portland has won the last two games but before that they went through a horrific period this month, losing seven in a row. Trail Blazers have been a terrible team away from home, winning just two out of 14 games. Without CJ or Damian Lillard in the lineup, the Portland Trail Blazers have not won any game and it was due to two big games by Lillard that the team was able to get their victories. Damian's status is questionable for this game so his presence plays a crucial role to help Portland stay competitive.
What the rosters have to offer
Pelicans: New Orleans have received immense contributions from the front-court pairing of Brandon Ingram and Jonas Valanciunas, with Ingram being the team's leading scorer and Valanciunas being the team's leading rebounder. Devonte Graham has made key jumpers, while Josh Hart's all-around game and energy helps the Pelicans to maintain rhythm. The bench has been a problem and except for Nickeill-Alexander Walker, who has averaged close to 13 a game, the team receives little offensive contribution. The Pelicans are certainly not deep and that is why when Ingram was out, they had a little to no chance of beating the oppositions. Still, with Ingram and Valanciunas, you get around 40 a game, Nickel, Graham, and Hart can go past 10 or so consistently. Overall, New Orleans has played well but lacks the depth to become a Playoff team so far.
Trail Blazers: Damian Lillard is the money player for this team, if he plays, the team is in sync, if he doesn't, the offense plays apart. There is offensive talent with Norman Powell, who has played some wonderful offensive ball, hoarding 20 or more continuously, while Nurkic has averaged around 14 but the issue with Nurkic is that he can score in under 10 at times and that can cause offensive fluctuations. Portland has received some more than decent contributions from Little, Nance Jr., especially on the defensive end while Ben Mclemore has scored big in a couple of games but hasn't received a whole lot of minutes. On the other hand, Covington has picked his scoring but Simons has not been as high-yielding as Portland will want.
Notes
Here are some quick-hitter related to the game.
Trail Blazers have scored 105, 125, 103, 107(OT), 111 in the last five games;
Trail Blazers have allowed 100, 116, 113, 111(OT), 104 in the last five games;
Pelicans have scored 116(OT), 113, 97, 109, 114(OT) in the last five games;
Pelicans have allowed 112(OT), 110, 112, 93, 120(OT) in the last five games;
Trail Blazers have won two in a row but they have won just two games and lost 11 games away from home;
Pelicans have won three out of the last four games. Two of those wins were at home;
Devonte Graham scored 26 points in the last game for the Pelicans and hit 8 three-pointers;
Damian Lillard has scored 32, 43 in the last two games but he is questionable for the game due to his persistent hamstring injury;
Brandon Ingram has scored between 24-27 points range frequently;
Norman Powell has scored 20 or more in many game this season;
Jonas Valanciunas has grabbed rebounds in the 10-16 range quite a bit;
Josh Hart is an all-around player who has gotten around 10-15 points, 4-8 assists and 10-15 rebounds a game constantly this month;
Apart from Damian Lillard being questionable, Cody Zeller and CJ McCollum remain out for the Trail Blazers;
Zion Williamson is out for an indefinite period when it comes to the Pelicans. Kira Lewis Jr. is done for the season among the regular rotation players;
Check the injury report before placing your stakes.
Expert Betting tips
Points Range: If Lillard plays, Portland has a higher probability of going past 105 points, if he doesn't, they need someone to step up big time, and Norman Powell will most likely take the major scoring duties. The Portland squad has a ton of talent, but it is just that they are running out of shot creators without CJ, and if Lillard plays, it is all on him to create space for other players. For the Pelicans, I think if the roster remains largely as it is right now, they can go past 105, and I believe even if Portland's defense has been much better since 6-7 days, stopping Ingram will be a hassle. If Damian plays, I see a Points Range of 212-224. If he doesn't then perhaps 205-216.
Prediction: Portland hasn't been a dependable road team but I feel they will be a little more inspired after a couple of wins. However, Pelicans have played better on the offensive end in the last couple of games and if Graham has found his shooting touch then the team can field a potent inside-outisde attack. I think the Pelicans have a 72% chance of winning if Damian doesn't play and if he plays then I think Portland has a 52% chance of winning. This is where I will leave it! I give the Pelicans the game 109:104 based on what I "feel".
Betting Options
W1 for 2.01;
Point Spread: New Orleans Pelicans +1.5 for 1.85;
Player Props: Player Points: Brandon Ingram Over 24.5 for 1.95.
Odds
Bet Type
Bookmaker
Claim Bonus!
Bet Type
Point Spread: New Orleans Pelicans +1.5
Bookmaker

Bet Now!
Bet Type
Player Props: Player Points: Brandon Ingram Over 24.5
Bookmaker
Bet Now!
Other predictions