New York Knicks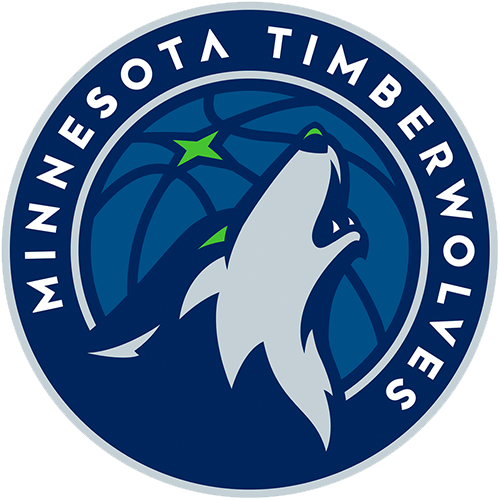 Minnesota Timberwolves
NBA Regular Season
Arena: Madison Square Garden
Home Floor: New York Knicks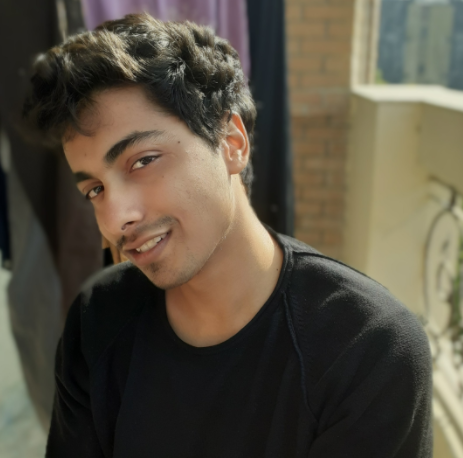 Odds
Bet Type
Bookmaker
Claim Bonus!
The NBA betting is not an easy task and well, if your favourites get blown away, don't be surprised. Like the NBA teams, you can also go on a winning or losing streak and as the NBA keeps throwing its curveballs, you can only hope for the best! But hey, that is what makes it worthwhile too! The game has a lot of meaning even if it is one sided because there is more than winning or losing during many occasions. And we delve into another tricky affair as the New York Knicks will host the Minnesota Timberwolves in an inter-conference match-up. Knicks have 22 wins and 22 losses and had their three-game winning streak after another underwhelming offensive night against the Hornets. On the other hand, the Timberwolves are not far in terms of record from the Knicks, they have 21 wins and 22 losses, coming into this after beating the Warriors, and compiling 5 wins and 4 losses this month. The Knicks have been having big-time issues in being efficient, scoring under 100 during most of the games this season. On the other hand, the Timberwolves have been scoring way too much than the Knicks but they lost the plot on the defensive end at times. For player-based prediction, jump to "Player Performance Prediction". For my game result and total prediction, go to "Expert Betting Tips".
Receive Your Registration Bonus!
Knicks' recurring offensive issues, Timberwolves have to fix the defense
Knicks' offense can derail, defense is one of the best
New York Knicks have been struggling on the offensive end time and time again. Yes, they have won five of the last seven games and even had some above-average scoring games(by their standards) but overall, they are not shooting well as a team. RJ Barrett has been on fire this month, scoring 25+ multiple times, however, that is the issue with New York, as a team, they have rarely shot efficiently. Evan Fournier has not found his groove all season long, Alec Burks who has been the only decent playmaker at the guard position has huge shooting issues right now, shooting below 25% during many games recently while Immanuel Quickley has been up-and-down too, losing his shooting rhythm as well. The biggest problem for me has been Julius Randle's erratic shot selection and turning the ball over quite a bit and the Power Forward needs to perhaps cut down on these two aspects.
The Knicks play at one of the slowest paces in the league, usually taking their time to find their shot, but that has not worked out like it has for someone like the Mavericks, and you know why? The Mavericks have two high-quality playmakers who can carve out passes in tough situations while for the Knicks, they do lack a playmaker and then need one big-time. Defensively, the Knicks have sucked the oppositions into their own pace, being physical and curbing the effort on the break time and time again. This defensive intensity coupled with a more concerted offensive effort can certainly bolster their record and I think they need a playmaker big-time.
Timberwolves can collapse on the defensive end but have superb offensive players
Minnesota has been a high-scoring team since December and the team is able to pick up the pace on the offensive end while also being comfortable in the half-court situation. Russell, Edwards, and Towns, are three major scorers, and with Russell acting as the primary playmaker, Edwards being a high-yielding wing, and Towns scooping up points both inside and outside. Jarred Vanderbilt and Patrick Beverley are two hustling athletes, as Vanderbilt grabs big-time offensive boards and Patrick as an all-around player. However the biggest difference has been the duo of Malik Beasley and Jaylen Nowell off the bench and they are able to drain important jumpers, often improving the offensive flow in limited minutes.
Minnesota has been doing a great job on the offense, sure, but their defense has been holding them back. Even so-so offenses are able to collect big time points against them. This wasn't the case earlier in the season but yes, as their offensive style picked up, their defense suffered quite a bit. Surprisingly, despite having high-quality rebounders like Vanderbilt and Towns, the team gives away 11 offensive rebounds per game, constantly getting beat on the boards. I believe the team has the potential to get better on the defensive end but yes, their tendency to take it easy on the defensive end has hurt them quite a bit.
Player Performance Prediction
Anthony Edwards had 9 points in the last game after scoring 30, 28 in the two games prior to that. Anthony will score in the 18-23 points range here in my opinion;
I think Evan Fournier will score more than 17 points here;
I believe Julius Randle will score 20 or more here while grabbing 8 or more rebounds;
I believe RJ Barrett will explode for 24 or more after having a rough shooting night against the Hornets;
D'Angelo Russell scored under 10 in the last game. I believe he will score 16-20 here, more towards then 16-18 range;
I think Jarred Vanderbilt will grab 11 or more rebounds here.
Expert Betting Tips
Points Range: Well, the Knicks will play the second game on the second night and that can mean tired legs and well a 87 points performance would have not done wonders to their confidence. On the other hand, the Timberwolves will play two in a row at the road but their offense has been clicking on the road and they have put up 120 or more on a regular basis. If you talk about the Knicks, they have held most teams to 100 or below and have usually put the scoring cap on 105. Still, if the Timberwolves breach the 105 mark against a team playing back-to-back, it will not be surprising but I think the Knicks will limit the below 108 at least. The Knicks will have a better offensive outing, going past 100 here I believe. The total points range here seems to be 210-220.
Prediction: As stated multiple times, the Knicks are playing back-to-back against a team that can put up a ton of points, both at home and away from home. However, Karl Anthony-Towns can face fierce resistance from Robinson and Randle here while trying to attack on the offensive end. I think Fournier, Burks, and Quickley will combine for 50 points or so here and one of them will shoot around 50% here. I think the Knicks will come strong on the offensive end. I take them to win this 109:105 even in a back-to-back situation.
Expert Betting Odds
New York Knicks- Total Points Over 105.5 for 1.90;
Total 2 Under 107.5 for 1.86;
Total O 212.5 for 1.90.
Odds
Bet Type
Bookmaker
Claim Bonus!
Bet Type
Total 2 Under 107.5
Bookmaker
Bet Now!
Bookmaker
Bet Now!
Other predictions