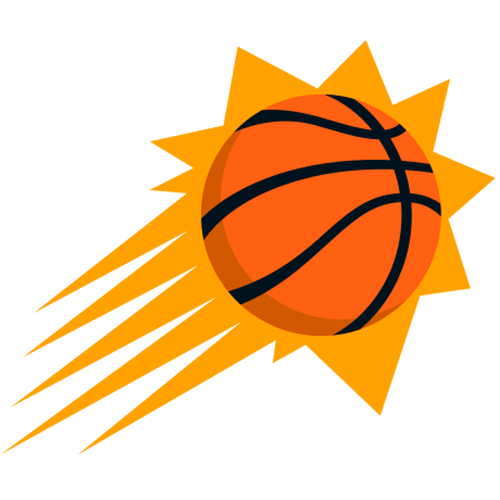 Phoenix Suns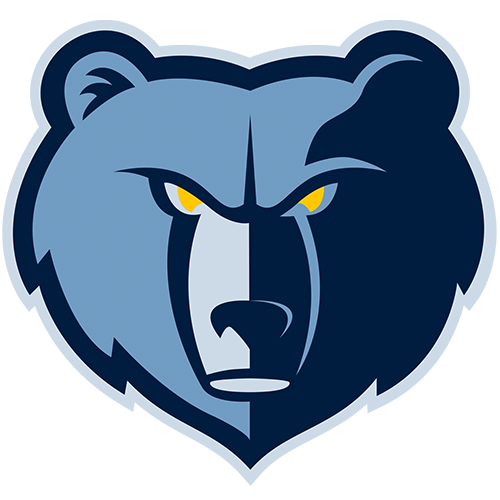 Memphis Grizzlies
Regular Season, NBA
Arena: FootPrint Center
Home Floor: Phoenix Suns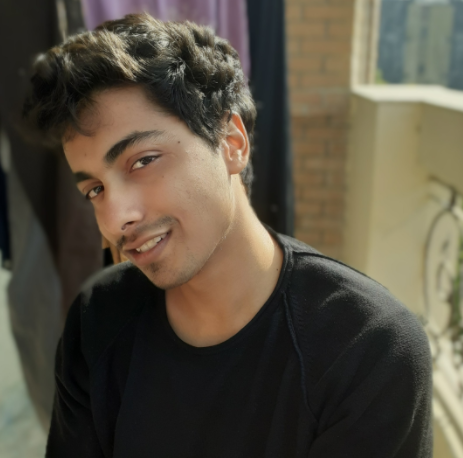 Odds
Bet Type
Bookmaker
Claim Bonus!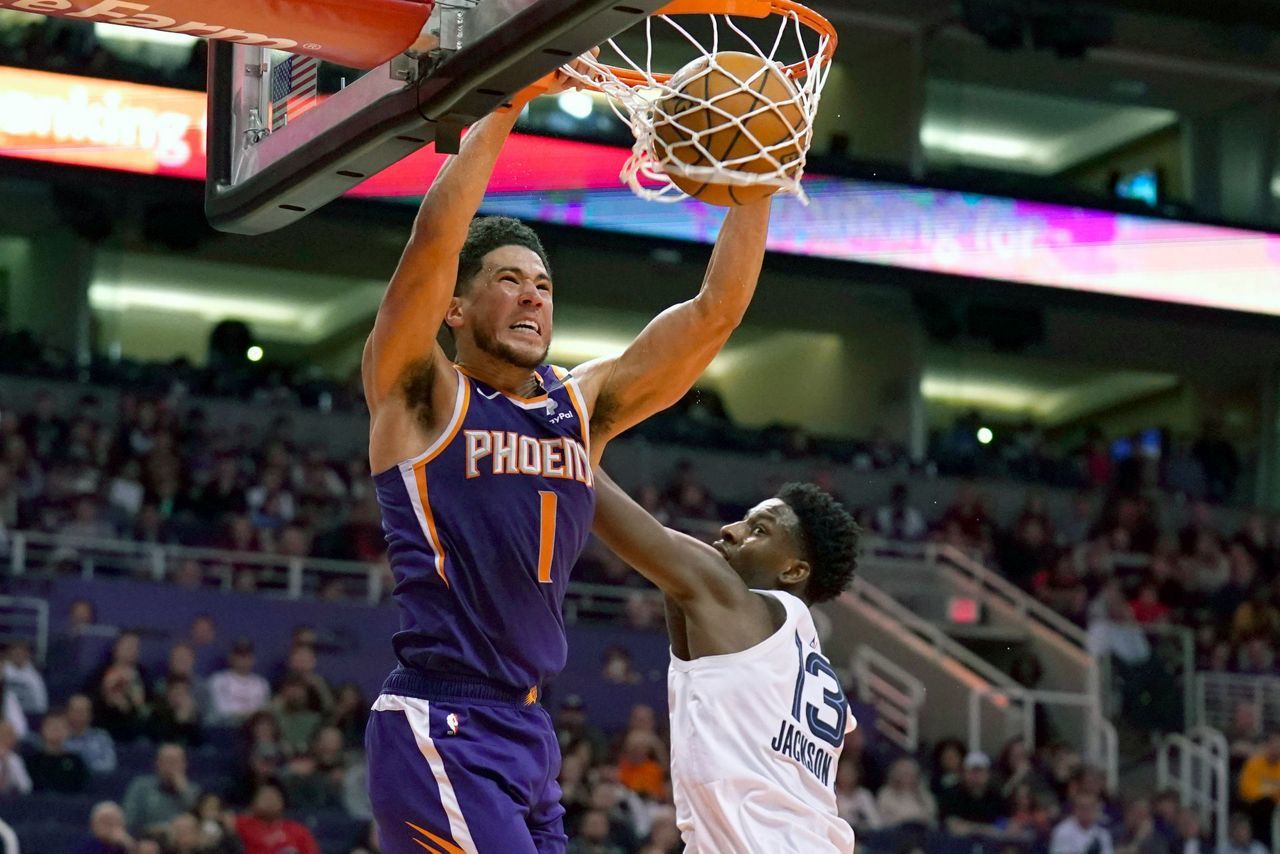 With the COVID-19 wave, of course, teams who have remained untouched by the virus are also now coming into its firm grip. The schedule is already tense and exhausting, so COVID-19 has added up to the pressure now and multiple teams have seen their campaigns derail due to it. Anyway, here, another COVID-19 hit squad in Memphis Grizzlies take on the win-happy Phoenix Suns. While Memphis has done a wonderful job of getting 20 wins and compiling 14 losses, the Suns have only lost six times and have 26 wins. The Grizzlies have their star PG back while the Suns have more than decent depth even with Jae Crowder in the COVID-19 protocols. Can the Grizzlies down the gigantic Suns? To get a quick look at the game scenario, hop over to "Notes". For game result and total prediction, hustle to Expert Betting Tips".
Suns' balance, Grizzlies high-yielding options
Grizzlies have multiple scorers: The Memphis Grizzlies can employ Desmond Bane, Ja Morant, and Jaren Jackson as 20+ points scorers and even with sharpshooter Dillon Brooks and reserve Melton out, the team displays immense depth. It is true that the team lost two games with Ja after a happy winning phase, but that is more due to the adjustments to the offense that was less iso-centric in the wake of Morant's absence. Still, I am sure Memphis will adjust the Ja-led offense and it will pay dividends as it doesn't hurt to have a scorer and playmaker like him with the team. Grizzlies have the ability to score in bunches from inside, outside, and perform in-between moves.
Suns: With Jae Crowder, I reckon either Booker will slide to the wing position and Landry Shamet will start or Cameron Johnson will act as the second wing alongside Mikal Bridges. The Suns have Booker, Paul, and Ayton who can lodge big nights where Devin has led the team in points per game once again this season. Paul is the glue PG who can make tough passes and direct the offense with precision while Bridges, Johnson, Shamet, and Payne can score in myriad ways. Ayton is the biggest difference-maker for me, because he hustles for offensive boards, gets inside buckets, while also rebounding at a high clip. Thus, the Suns have a wealth of options at their disposal.
Match-ups: The biggest headache for the Grizzlies will be containing Devin Booker in both iso and off-the-catch situations, meanwhile Chris Paul is no less threatening with the ball in his hands. Meanwhile, the backcourt pairing of Ja Morant and Desmond Bane can lodge 40+ points and their outside shooting can open up opportunities for other players. Steven Adams will have to keep Ayton off the boards and contain his offense while off the bench, the Suns can deploy Payne, Shamet/Johnson, and McGee, who are more than capable of makinga dent. Grizzlies' Jaren Jackson can pose problems with Crowder out for the Suns and that match-up could end up being decisive at the big-forward.
Notes
Here are some quick-hitter related to the game.
Grizzlies have put up 127, 104, 99, 100, 124 in the last five games;
Grizzlies have conceded 102, 113, 102, 105, 105 in the last five games;
Suns have scored 107, 113, 108, 137, 118 in the last five games;
Suns have conceded 113, 101, 90, 106, 98 in the last five games;
Suns had their five-game winning streak snapped by the Warriors in the last game. They lost on their home floor after more than two months;
Grizzlies broke a three-game losing streak after beating the Kings in the last game. They have won one and lost two games since Ja Morant has returned;
Devin Booker scored just 13 in the last game, he had scored 30, 24 points two games before that after returning from a serious injury;
Desmond Bane has scored 25 or more in two of the last three games;
Deandre Ayton usually grabs rebounds in the 10-15 range. He scores in the 15-20 points range during most of the games;
Ja Morant has dished 9, 6, 8 assists in the last three games respectively;
Suns injury list: Jae Crowder and Elfrid Payton are in protocols. Dario Saric, Frank Kaminsky, and Abdul Nader continue to miss games;
Grizzlies injury list: DeAnthony Melton, Dillon Brooks, Jarrett Culver, Ziaire Williams, and Yves Pons are placed in the COVID-19 protocols. Sem Merrill has not taken the court for weeks now and Santi Aldama continues to deal with a calf issue;
Take a look at the injury list before placing your bets.
Expert Betting tips
Points Range: Suns are comfortable with points range of varied qualities. The team total for the Suns has been 223, 214, 208, 243, and 216 points in the last five games. For the Grizzlies, their overall total points range has been a bit lower compared to early in the season, their games have totaled 229, 217, 201, 205, and 229. Earlier in the season, many of Grizzlies games went past the 230 mark but the team has fixed their defense, however, they struggled in some of the previous games on the offensive side. For me, the Memphis defense has even more potential to improve while the Suns already defend at an elite rate. I think the Suns will get past at least 105 points while the Grizzlies can get past 100. The overall points range for me is 207-218.
Prediction: This will be the second game in second night for Memphis and although their starters got plenty of rest in the last game, it is always tough to play back-to-back nights. Still, the Suns can't underestimate the Grizzlies team who may have lost three in a row before the win against the Kings because Memphis has found multiple sparks this month. I believe the Grizzlies come in here with a 40% chance to win which is usually not the case for many teams against the prolific Suns. Still, I think the Suns will edge out in the closing minutes to take this game with a 109:105 scoreline.
Betting Options
Memphis Grizzlies-Total Points: Over 104.5 for 1.85;
Player Props: Player Points: Deandre Ayton Over 16.5 for 1.90;
Any Other Score- Win With Difference Than 6 for 3.20.
Odds
Bet Type
Bookmaker
Claim Bonus!
Bet Type
Player Props: Player Points: Deandre Ayton Over 16.5
Bookmaker
Bet Now!
Bet Type
Any Other Score- Win With Difference Than 6
Bookmaker
Bet Now!
Other predictions