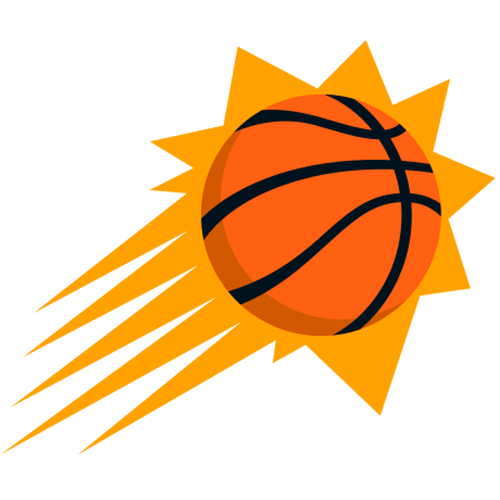 Phoenix Suns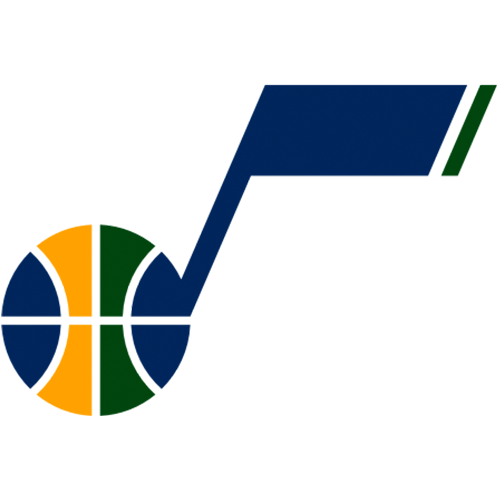 Utah Jazz
NBA Regular Season
Arena: FootPrint Center
Home Floor: Phoenix Suns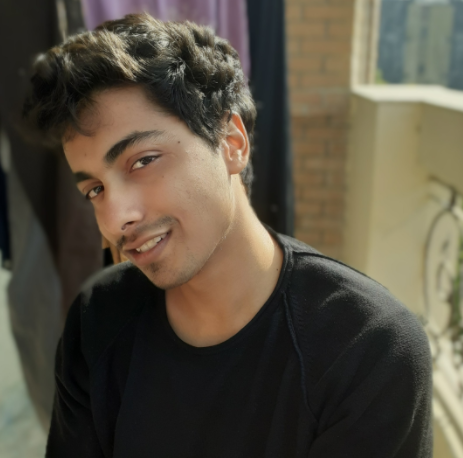 Odds
Bet Type
Bookmaker
Claim Bonus!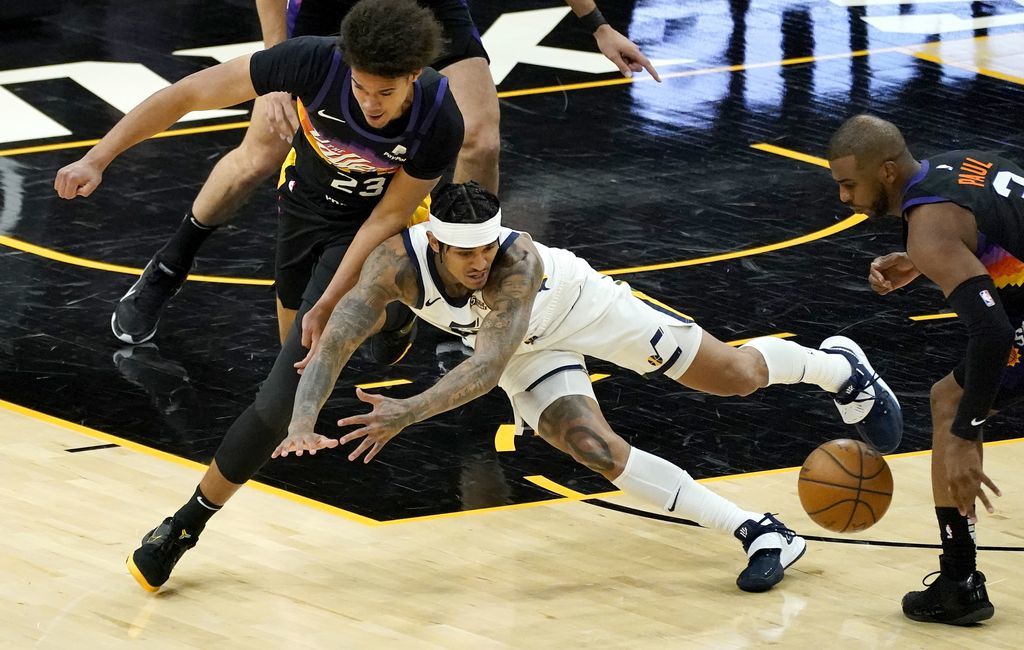 The NBA's January window has been harsh on many teams and as injuries have continued to torment teams, we have seen some of the elite squads fall off the radar. On the other hand some teams don't care about the month and keep pressing on, making matters for their opponents and cull their rhythm. Still, this is the NBA, you don't know whose fortunes get overturned overnight as just one game can spark a winning streak and one loss can make this sort of trend contagious. At the end of the play, it is about the roster composition after all. In this game, the Utah Jazz will play their second game on the second night as they visit the team with the best record in the Phoenix Suns.
Jazz has been having a terrible month for a team that has 63% wins. Utah has lost seven out of the last nine games and after being injury-free till December for the most parts, the injury bug has followed them around quite a bit this month. On the other hand, even if the Suns have been injured, their depth has enabled them to pull through as they have composed the league's best 36 wins and have just nine losses, the only team not to lose ten games this season so far. The Suns have six games in a row but yes, with Crowder out and Ayton unlikely to play, they will be short-handed. But hey, this team has managed to keep the win-train rolling despite injuries and it will not be surprising if they keep doing so. The Jazz is missing Donovan Mitchell for this game who is their leading scorer and with Rudy Gobert and Bojan Bogdanovic questionable for the game, they are in dire straits for sure. Can the Jazz eke out a much-needed win against a team that has made it an agenda to sneak in wins? For my game total and result prediction, jump to "Expert Betting Tips". For players based prediction, go to "Player Performance Prediction".
Get Your Registration Bonus!
Suns' superb flow, Jazz's stream has been hit
Phoenix has been on fire all season long
The Suns have been on a eighteen game winning streak and this month, they have won nine out of the last ten games. What makes me most intrigued in the Suns team is their abiltiy to adapt. You want to play a slowed-down game, here we go. You want to play a fastbreak style, well, no problem. The Suns have been comfortable with both physical and shootout type of games, and this has been the reason for these lengthy streaks, and in the end, winning streaks build terrific habits, the type of habits that help you during Playoffs games too. Remember, this Suns team went to the NBA Finals last season with largely the same core.
With Crowder out and Ayton(game-time decision) also likely to miss the game, I still see a formidable lineup. Suppose the team fields Paul-Booker-Bridges-Johnson-McGee. That is a wonderful lineup. Paul is a top-notch playmaker and can score at a high-clip too, Booker is well-known for his ability to go for big-time points, Bridges knows his role well and can adjust to the game style of Paul and Booker. Cameron Johnson is both a terrific shooter and can also play high-quality defense while McGee, backed by Biyombo, brings rim-racking dunks and superb rebounding. Cameron Payne's injury does create rupture to the bench but I think Landry Shamet can take it up a notch. The Suns can't be taken lightly and the Jazz will need at least one among Bogdanovic or Gobert to play here.
Jazz have been having a painful month
Utah has had a tough time this month. Earlier, Gobert went missing from the picture and now with Mitchell out, the team has been playing short-handed. Mitchell is the offensive leader while Gobert is the defensive leader while also dipping in big-time inside points and rebounding that allows the team to get second-chance points. The Jazz's season has surely taken a hit and perhaps, they do need a break from injuries or they will fall behind Warriors, Grizzlies, and Suns. It isn't like that the Jazz has a lack of scorers but yes, their defense has struggled big-time.
Suppose both Bogdanovic and Gobert don't play here. What will be the team outlook. Well, Ingles-Conley-Gay-O'Neale-Paschall starting lineup against a two-way team of the Suns does look a bit thin. Off the bench, Clarkson can help scoring-wise but yes, the defense of the team will really suffer with this lineup. The Suns can play top-notch defense even without Crowder and Bridges will give a ton of trouble to multiple players of the Jazz. This Jazz team needs a big-time performance from Clarkson and well, they must get Bogdanovic and Gobert both back for this game because they will be heavily outmatched if the Suns have Booker, Paul, and Bridges healthy for the game, phew, it will be a tough one for the Jazz.
Player Performance Prediction
Devin Booker struggled to shoot in the last game but I think he is in for a big night. If he plays 30+ minutes, I think he will dip in 30 or more here;
Chris Paul is dishing 12-16 assists a game these days. I believe he will have a 14+ points and 10+ assists game here;
I think Jordan Clarkson(who is struggling shooting-wise) will get at least 17 here;
I believe Conley will score at least 14 here but below 20;
I think Bridges will score at least 16 here and as much as 25;
I think Rudy Gay will score 8 at least but below 16.
Expert Betting Tips
Points Range: Well, with the way Jazz is faring, coming into this game after a last second loss against the Warriors, they must definitely be exhausted, which can hurt their offensive output. Remember, they scored just 92 in the last game. On the other hand, the Suns will be thrilled to play an exhausted and short-handed team, which means they can come blasting off the gates. The Jazz did limit the Warriors to 94 in the last game but I think they will have their defensive struggles in this game and I believe they will concede 28+ in three quarters at least. I think the Suns will at least score 115 here while Jazz will score below 106. I think the total points range here is 210-220.
Prediction: If you have read the piece by now, I need not tell you who is the favourite here. It is clear that the Suns hold a significant advantage over any other team in the league these days. No one has won as many games as Phoenix and their team balance is amazing. On the other hand, the Jazz are going through one of those tough phases that most of the teams in this gruesome league go through. I predict a blowout win for the Suns, taking this 118:100.
Expert Betting Tips
Handicap: 1 -10.5 for 2.14;
Phoenix Suns-Total Points Over 116.5 for 1.90;
Total U 222.5 for 1.90.
Odds
Bet Type
Bookmaker
Claim Bonus!
Bet Type
Phoenix Suns-Total Points Over 116.5
Bookmaker

Bet Now!
Bookmaker
Bet Now!
Other predictions