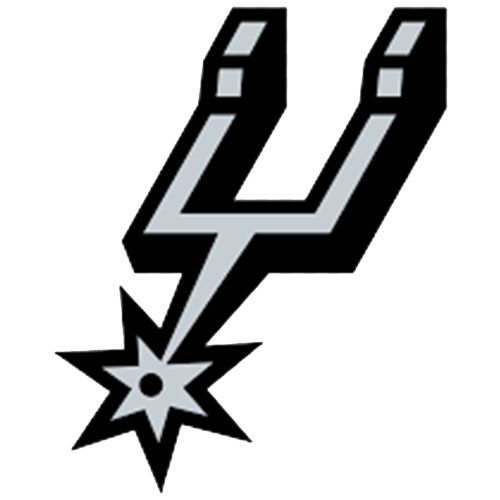 San Antonio Spurs
New York Knicks
Regular Season, NBA
Arena: AT & T Center
Home Floor: San Antonio Spurs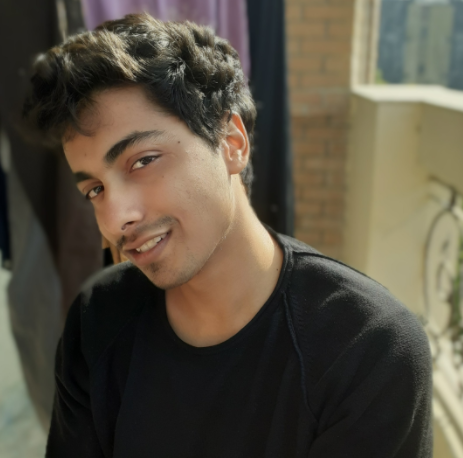 Odds
Bet Type
Bookmaker
Claim Bonus!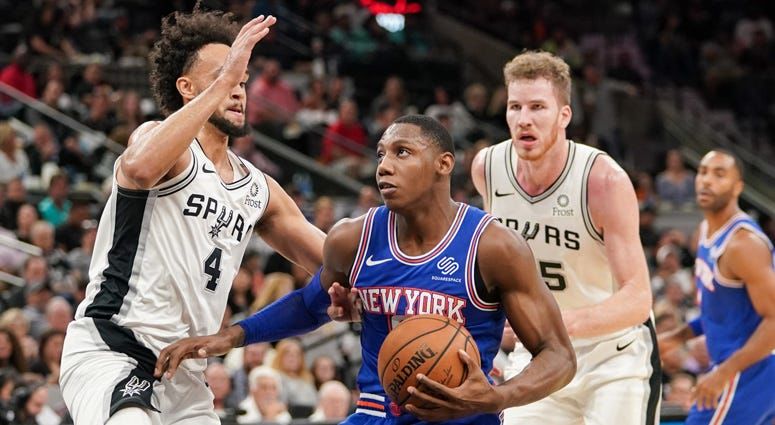 NBA betting is challenging because the season is 82-games long and we can see varied scores and low-tier teams beating elite squads. In this game, the San Antonio Spurs will host the New York Knicks. The Spurs have eight wins and 14 losses while the Knicks have won 11 games and lost 12 games. Knicks have lost three in a row while Spurs have won four of the last five. For a quick look, simply head over to "Notes". For the "Total" discussion, head over to "Expert Betting Tips".
Get Your Sign-Up Bonus!
Observations
Offensive comparisons: Let me be honest, the Spurs and Knicks system is completely opposite. Spurs believe in ball sharing and the ball moves around a lot while the Knicks usually resort to isolation basketball. The Spurs average around 27.5 assists per game, while Knicks are under 22, that should tell you about the ball movement. Why is it so? The Knicks don't have a playmaker like Murray who dishes off 10-14 assists continually these days and the lack of playmaker has hurt the team balance offensively. The Spurs figure in the 110-118 points range and has more offensive firepower than the New York
Knicks' woes: Another reason why Knicks are struggling at times in the offense as indicated by multiple games in the 90-99 points range. One of the main reasons has been the inefficient play of RJ Barrett, who has struggled massively. Fournier can score but he is lost a bit of his former edge. Kemba Walker has been taken out of the lineup and it means Derrick Rose's role will increase as a playmaker and scorer. New York needs more from Barrett, Burkes, and Fournier now to put together consistent 105 or more points games. The talent is there, it is that there is a lack of players who can get the passing game going!
Spurs' strength & weakness: Spurs have a well-balanced scoring lineup and unlike New York, the team uses one-on-one playing style less frequently. Spurs have White and Murray as two effective passers, surrounded by a shooter like McDermott and a 13-18 points scorer in Keldon Johnson, Jakob Poeltl provides inside scoring so the offense can produce both inside and outside. Off the bench, when healthy Devin Vassell can contribute 10-16 points while Lonnie Walker IV has big offensive outburst every now and then. The Spurs are a highly talented offensive group however they have shown their youth during many games as they are prone to blowing up leads at crucial junctures. The Spurs will need to close out games better and they will surely win more games.
Match-ups: At big Forward, Julius Randle can give the Spurs a world of trouble to Poeltl and Johnson. At the guard positions, the Spurs have Knicks outmatched with two form players in White and Murray. The Spurs have more efficient shooters like McDermott and Lonnie Walker IV. The Knicks are yet to figure out their offensive combinations and fix the rotations so the Spurs have a more balanced team as of now. However, if the Knicks make this a slower game and make it a half-court battle I believe then they can eke one out. Also remember, this is going to be the second game for the Spurs in two nights and during the last two games, they have played tough teams like the Warriors and Suns, in battles that were decided late in the game. The Spurs can be tired but will Knicks exploit this factor?
Notes
Here are some quick-hitter related to the game.
Spurs have won four of their last five games. The last loss against league's best Phoenix also was just by four points;
Knicks are on a three-game losing streak. The team has lodged six wins and four losses away from home;
Spurs have scored 104, 112, 114, 116, 96 in the last five games;
Spurs have allowed 108, 107, 83, 99, 88 in the last five games;
Knicks have scored 99, 115, 110, 99, 97 in the last five games;
Knicks have allowed 113, 119, 112, 90, 118 in the last five games;
DeJounte Murray dips in 18-23 points, 8-12 rebounds, and 9-14 assists on a regular basis;
Julius Randle can dip in 18-24 points, 9-13 rebounds, and 5-8 assists consistently;
Jakob Poeltl figures in the 10-14 points, 8-11 rebounds, 1-2 blocks usually;
Evan Fournier can score in the 13-18 points range continually;
Davis Vassell has missed the last few games for San Antonio. Let us see if he plays here;
Do check the injury list before placing bets.
Expert Betting tips
Points Range: Two games in two nights for the Spurs can mean tired legs and shots falling short. But then with coach Pop at the helm, they can figure out a system to avoid the aforementioned problem. The Spurs are not clinical but they have beaten the Warriors and tested the Suns so the Knicks can see a lot of points being dropped. Yet, I feel this won't be a high-scorer and we can see a points range of 205-215 points.
Prediction: This is not an easy one to predict. On one hand, is a team that has to be tired after playing grueling affairs against the top two teams in the league. On the other hand, there is the Knicks team which is prone to poor offensive trips these days. I see a close battle with a scoreline of 109:104. Let us see!
Betting Options
San Antonio Total Points: Over 104.5 for 1.83;
Total O 212.5 for 1.90;
Any Other Score- Win With Difference Less Than 6 for 2.90.
Odds
Bet Type
Bookmaker
Claim Bonus!
Bookmaker
Bet Now!
Bet Type
Any Other Score- Win With Difference Less Than 6
Bookmaker
Bet Now!
Other predictions