Prime League Summer 2022
Group Stage: Week 5
MOUZ vs Eintracht Spandau
Format: Bo1
28.06.2022, 20:00
Odds
Bet Type
Bookmaker
Claim Bonus!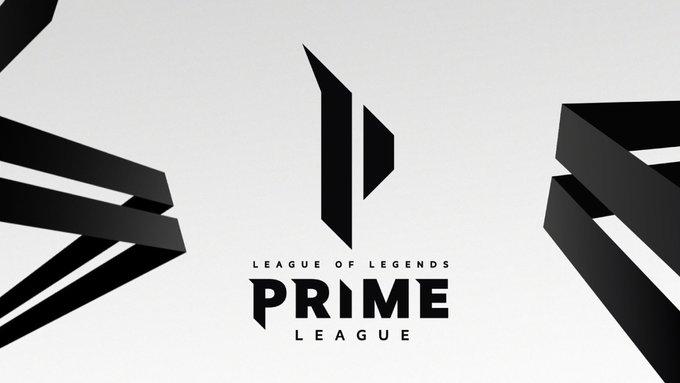 Tuesday, June 28, sees the first game of the fifth week of the Prime League Summer 2022 tournament. This encounter will pit MOUZ against Eintracht Spandau.
Prime League Summer 2022 is the top level of the German ERL. Germany's top teams fight it out to win the right to play in the European Masters (EU Masters) 2022 Summer and €20,000. This split takes place from March 31 to July 28.
Get Your Welcome Bonus!
MOUZ: Time to wake up
This split is off to a pretty good start for MOUZ. In a tense battle, the boys could pick up their first win from E WIE EINFACH and the next day defeated GamerLegion, going 2-0, after the first game week. The second week also started well. After defeating PENTA 1860, MOUZ went 3-0, but Wave Esports were able to stop their hunger at the end of the week. In the third week, the boys completely failed. After losing to SK Gaming Prime and Schalke 04, the boys went from 3-0 to 3-3. In week four, MOUZ faced BIG and Unicorns of Love SE. BIG beat MOUZ in a tense battle, thereby picking up important points. But in the match against Unicorns of Love SE, MOUZ could do nothing, thus going 3-5. In week 5 MOUZ will face Eintracht Spandau and E WIE EINFACH E-SPORTS, who are ready to fight back.
BOSS is a Russian top laner who spent his whole career in the CIS league for Vega Squadron and Unicorns Of Love, but on the world stage, he has only taken 7th place with the team.
Amazing is a German jungler who has played in many well-known organizations and coached for years.
Nomanz is a Russian mid laner who used to play in the CIS league with BOSS but also failed to show his worth on the world stage.
Practice is a German bot laner who has been playing in various European leagues for a long time, including Prime League.
Saviour is a Russian support player who has played in several European and CIS leagues during his career.
Eintracht Spandau: The mistake that cost them first place
Eintracht Spandau got off to the best possible start to the split. After not the most pleasant performance in the EU Masters (9-11th place), the boys finished the week's first game with very pleasing statistics. In the opening match, Eintracht Spandau met Unicorns Of Love SE, who had absolutely nothing to show, and the second meeting, against E WIE EINFACH, came out a little longer but also easy for Eintracht Spandau. The second week was just as good as the first. GamerLegion tried to put up a good fight, but they failed to do so well. PENTA 1860 was unable to do anything at all. The third week began with a tense game against Wave Esports, but Eintracht Spandau remained undefeated.
On the second game day, the boys met SK Gaming Prime, who was able to stop Eintracht Spandau's winning win streak. In week four, the boys will meet Schalke 04 and BIG. Both teams can keep Eintracht Spandau from coming away with even stronger wins, but the boys had to work on their mistakes after the first defeat. In the day's first game, we saw this work on mistakes. Eintracht Spandau easily defeated Schalke 04, thus remaining in first place in the overall standings with a 6-1 statistic. In the second match, we saw again that the boys could be beaten. BIG picked up important points in a tight game, beating Eintracht Spandau, thus sending them to a 6-2 scoreline. The boys will meet MOUZ and Unicorns Of Love Sexy Edition in week five, both of whom can be beaten.
Eintracht Spandau has bought a slot in the Prime League from EURONICS Gaming, who have stopped playing on the pro scene. Eintracht Spandau does not have any previous line-ups or accomplishments under their belt, but they have managed to sign big names who have played in the European leagues for several years.
Pride is a Swiss top laner who has made several appearances in major leagues and EU Masters, most notably as a member of the Fnatic Rising squad.
Obsess is a German jungler who started in the French league, but a year later, he joined the Prime League, where he is still spun today. He played in Misfits Academy, MOUZ, and Schalke Evolution teams.
Special is a Dutch mid laner who has played in many minor leagues during his career and played one season in the LEC. Still, after failing to get into the main leagues in France through qualifications, he decided to play in the Prime League.
Kynetic is a German bot laner who, like Obsess, has spun his entire career in the Prime League.
Prime is a French support who played in the Spanish league for a long time and last season managed to get into the French league.
This five-team could not show a good game at the beginning of the spring season, keeping average near the middle of the table, but Eintracht Spandau became one of the favorites at the end of the season. The guys were one step away from the championship in their debut season, but GamerLegion stopped them with a 3-0 score on the maps. For the summer split, the organization decided not to change anything.
Expert Betting Tips
I'll take a handicap 2 (-7.5) in this match for 1.91.
Also, I'll take Total Over 27.5 kills for 1.83.
And I'll take the duration of the map under 31 minutes for 1.75.
Odds
Bet Type
Bookmaker
Claim Bonus!
Bet Type
Total Over 27.5 kills
Bookmaker
Bet Now!
Bet Type
Duration Of The Map Under 31
Bookmaker
Bet Now!
Other predictions