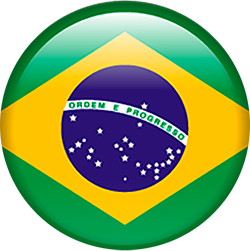 Brazil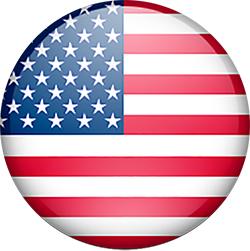 USA
Volleyball. Olympic Games. Men. Group stage.
Stadium: Ariake Arena, Tokyo.
Odds
Bet Type
Bookmaker
Claim Bonus!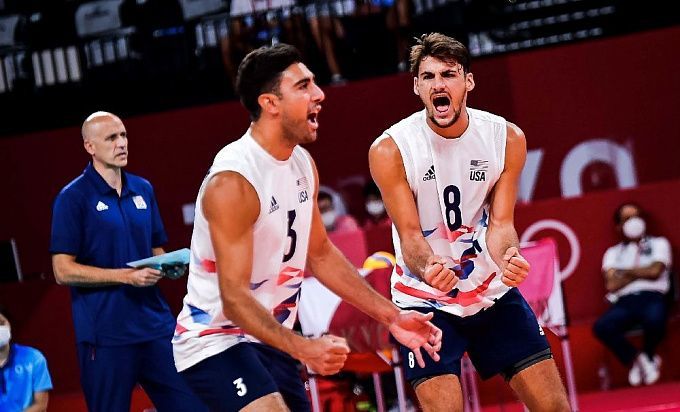 John Speraw has probably forgotten by now the last time his team beat the Olympic champions. But for sure he remembers how many times they lost to them. Nevertheless, he has gathered a team that can change all of that.
Brazil form
The Brazilians played a very bad match against Russia on Wednesday. First of all, Del Zotto's team made lots of mistakes in the attack. You have to agree that when all three starting forwards gave the opponent more points than to their own team, it can not be called anything but a disaster. And that's exactly what Wallace, Leal, and Lucarelli did.

Besides, the Brazilian team could not manage to block their Russian counterpart. But there were fewer mistakes made than was said in the prediction for that match. In particular, the South Americans had only seven side-outs against the 18 of the Russian team. This created a 2.0 handicap between the two teams.

Unfortunately, bookmakers do not offer such betting options for Brazil vs USA matches. There are only bets for side-outs. However, this is also interesting. The fact is that at the Olympics the Americans make mistakes while serving really often, an average of almost six times per game. The Brazilians make only three mistakes like this. In Friday's game, it is unlikely that the will be a gap in score between the teams since neither of them has is great at blocking. That means they will have to do something else to confuse their opponent. For example, put an extra effort into serving.

So we have a total of nine side-outs per set, or 27 in three sets. Will this match ends after three sets? The bookies are pretty much convinced it won't. I have the same opinion. We will hardly expect the breakdowns within the games either, it is more likely to be the other way round. Therefore, betting on total side-outs over 34.5 looks reasonable.

By the way, in Rimini, there were 28 side-outs in three games.

USA form
The Americans also had problems with their offense in the previous game, but they were still better. The thing is that Micah Christensen, either willingly or at the request of the coaching staff, gave Matthew Anderson a day off. The first attacked a little, the second a lot, but both made plenty of mistakes. But Taylor Sander, for the third game in a row, including the one against Russia, was consistently good. He scored 15 points against the French, while against the Russian scored 17 in three games and 17 in four games against Tunisia.

I think, first of all, DeFalco's role in the game against the Brazilians will decrease, Anderson's as well, but Sander's will not change. In addition, the game itself is likely to drag on, so I would like to bet Sander's total over 16.5 points.

Expert betting tips
Of the options already listed, Sander's individual total seems to be a little more reliable to bet on. But what if the Americans start to improve on their serving for some reason? Anyways, here are some betting options to consider:

Tyler Sander's total over 16.5 for 1.85;
Total over 183.5 for 1.83;
Total sets (5) for 3.00.
Odds
Bet Type
Bookmaker
Claim Bonus!
Bookmaker

Bet Now!
Bookmaker

Bet Now!
Other predictions